Are you as excited as we are? Tomorrow the award ceremony of the 37th TEDDY AWARDS will finally take place and afterwards you can party until the morning at the legendary TEDDY After Show Party. If you don't have tickets yet, you should definitely get them today.
To have enough to talk about at the party you can find the premiere and today's reruns as always down below.
PREMIERES:
Directed by: Todd Field
USA, 2022, 158′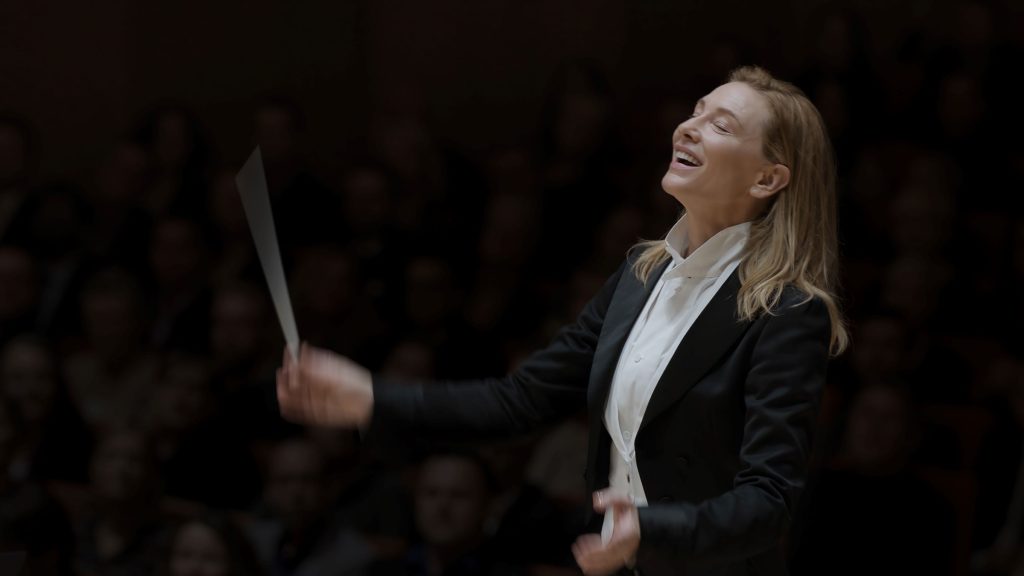 Talented conductor Lydia Tár has established herself in the male-dominated world of classical music. When she arrives in Berlin as the first woman appointed to conduct a major German orchestra, she is at the peak of her career. Between commitments and concerts on both sides of the Atlantic, she is preparing for a much anticipated recording of Mahler's Symphony No. 5. But a shadow suddenly falls over this charismatic figure; her performance on the podium suffers and her status begins to falter. Past decisions and the impact they had on a young musician resurface and Tár risks falling victim to the same obsessions again, complicating her relationship with her concertmaster and partner (played by Nina Hoss) and jeopardising her career and the reputation of the entire orchestra.T ÁR, which according to director Todd Field is a film "by" Cate Blanchett, without whom it would never have seen the light of day, is the portrait of a memorable female figure, ambitious and complex, that takes a critical look at the classical music business. A film capable of expressing an extraordinary musical passion, and also a tribute to Berlin and what makes it the city it is.
SCREENING TIMES:
23.02. / 22:00 Berlinale Palast
RERUNS:
20.000 especies de abejas (20,000 Species of Bees)
23.02. / 12:30 Zoo Palast 1
23.02. / 18:30 Verti Music Hall
After
23.02. / 21:30 Cineplex Titania
Arturo a los 30 (About Thirty)
23.02. / 10:30 Zoo Palast 5
El castillo (The Castle)
23.02. / 18:00 IL KINO
Crushed
23.02. / 15:30 Filmtheater am Friedrichshain
23.02. / 21:30 Cubix 2
Drifter
23.02. / 22:00 Zoo Palast 2
Femme
23.02. / 13:00 International
Green Night
23.02. / 21:30 Zoo Palast 1
Hello Dankness
23.02. / 22:00 Cubix 7
Hummingbirds
23.02. / 18:30 Filmtheater am Friedrichshain
I Heard It through the Grapevine
23.02. / 17:00 Cubix 1
Incroci
23.02. / 21:30 Cubix 2
It's a Date
23.02. / 12:30 Cineplex Titania
23.02. / 21:30 Cubix 2
Joan Baez I Am A Noise
23.02. / 09:30 Cubix 9
Knochen und Namen (Bones and Names)
23.02. / 21:30 Filmtheater am Friedrichshain
Kokomo City
23.02. / 10:00 Cubix 7
Langer Langer Kuss (Long Long Kiss)
23.02. / 16:30 Zoo Palast 3
23.02. / 16:30 Zoo Palast 4
23.02. / 16:30 Zoo Palast 5
Llamadas desde Moscú (Calls from Moscow)
23.02. / 17:00 Werkstattkino@silent green
Mammalia
23.02. / 16:00 Cubix 7
Marungka tjalatjunu (Dipped in Black)
23.02. / 11:00 Cubix 3
23.02. / 21:30 Cubix 2
Mutt
23.02. / 15:30 Zoo Palast 1
Nuits blanches (Sleepless Nights)
23.02. / 12:30 Cineplex Titania
23.02. / 21:30 Cubix 2
Passages
23.02. / 21:45 Zoo Palast 3
23.02. / 21:45 Zoo Palast 4
23.02. / 21:45 Zoo Palast 5
Perpetrator
23.02. / 22:00 Akademie der Künste
A Rainha Diaba (The Devil Queen)
23.02. / 12:00 Cubix 1
Silver Haze
23.02. / 12:15 Haus der Berliner Festspiele
Sværddrage (The Shift)
23.02. / 10:00 Urania
To Write From Memory
23.02. / 20:00 Urania
23.02. / 21:30 Cubix 2
Transfariana
23.02. / 15:30 Cubix 5
Viver Mal (Living Bad)
23.02. / 12:30 Akademie der Künste
Între revoluii (Between Revolutions)
23.02. / 19:00 Cubix 7