And the TEDDY goes to…
Here, you will find all the winners of the 31. TEDDY AWARD as well as informations about the movies and interviews with the directors and actresses/actors.
 Best Feature Film
UNA MUJER FANTASTICA (A FANTASTIC WOMAN)
by Sebastián Lelio, Chile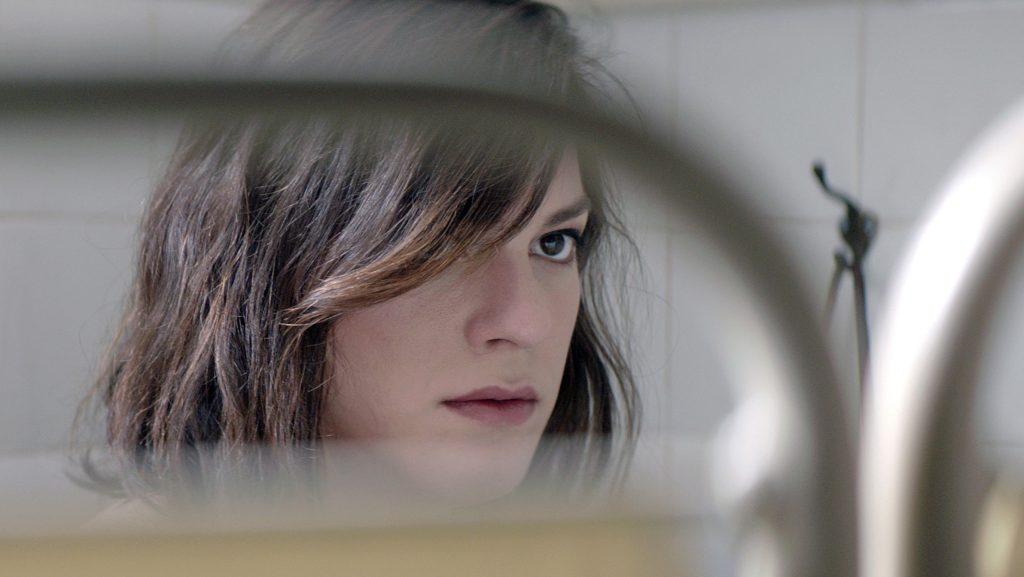 Statement of the Jury:
A Fantastic Woman is a perfexty crafted film with magnificent cinematic approach that tells an intimate yet under-represented narrative. This film offers a very authentic universe firlmy grounded by the mesmerizing and natural performance of Daniela Vega as Marina. Sébastian Lelio has infused the story with understanding and compassion illuminating the ongoing discrimination and marginalization of transgender people around the world.
---
Best Documentary-/Essay Film
Ri Chang Dui Hua (Small Talk)
by Huang Hui-chen, Taiwan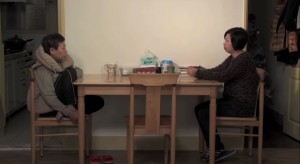 Anu is a tomboy. Although she was married off at a young age – as was customary in Taiwan in the 1970s – and had two children, she quickly divorced her violent husband and brought up her daughters alone. Since then her only relationships have been with women who, like her, earn a living as professional mourners at funerals. One of her daughters is filmmaker Hui-chen Huang. It's considered taboo in Chinese culture to question a mother's unconditional love, and yet this taboo is exactly the topic of Huang's intimate portrait. Mother and daughter set off on a journey together into the past during which Anu is confronted by questions that have tormented her daughter for years. In a series of long shots the two women discuss such topics as trust, abuse and cognisance, and yet most of these discussions end in painful silence. Shifting focus in order to plumb the depths of the topic, the director attempts to understand her mother by also talking to her mother's siblings and ex-lovers. In doing so she paints a picture of changing living conditions for three generations of women in Taiwan.
Begründung der Jury:
"Small Talk" is the director's courageous portrayal of her family story, which gives the audience an inside look at a culture we might not be familiar with. This powerful documentary manages to be of universal significance and extremely intimate at the same time.
---
Best Short Film
Min Homosyster (My Gay Sister)
by Lia Hietala, Sweden/Norway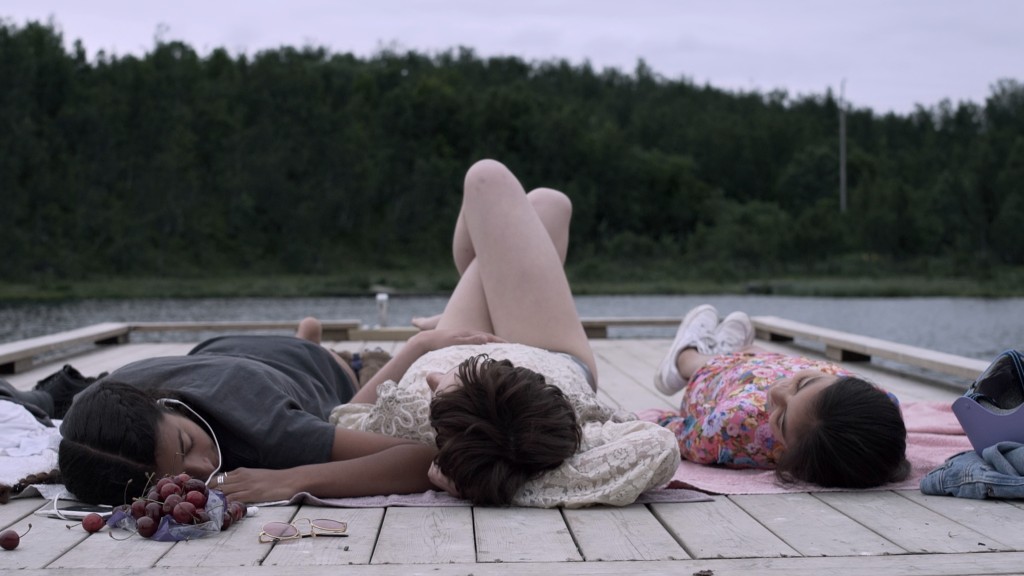 Ten-year-old Cleo has a head full of questions: How can I tell if I'm in love with somebody? How do I know if I prefer boys or girls? Since her older sister began dating another girl, there are new, strange feelings stirring inside Cleo. During a trip to the Norwegian fjords, she broaches the subject with the young couple and is given some helpful advice.
Statement of the Jury:
Min homosyster (My Gay Sister) by director Lia Hietala is a sweet story of a young girl who is starting to learn about love with the help of her big sister and her sister's girlfriend. The film makes visible the complex emotions even us adults sometimes have while navigating our relationships and crushes. In the role of the little sister Cleo, Juliette Safavi is exceptionally natural and a delight to watch.
---
Special Jury Award
Karera ga Honki de Amu toki wa (Close-Knit)
by Naoko Ogigami, Japan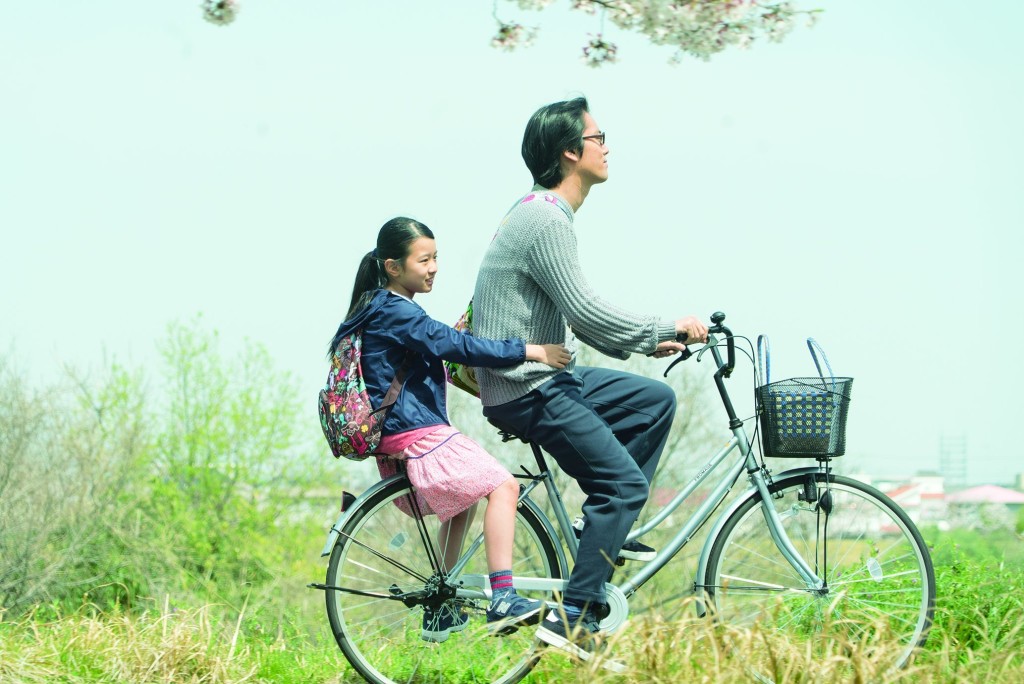 Eleven-year-old Tomo is pretty much left to her own devices. Unwashed dishes are piling up in the sink and supermarket onigiri are all there is to eat again. Tomo's single mother usually comes home late, and drunk. When she leaves her daughter for good one day the girl has to rely on help from her uncle, who takes in Tomo to live with him and his girlfriend Rinko. At their first meeting Tomo is flabbergasted to discover that Rinko is a transsexual. Rinko immediately sets about taking care of Tomo; not only does she lovingly prepare meals but she also succeeds in creating a new home for the girl. But before long cracks appear in their perfect nest. As in her last film Rentaneko (Panorama 2012) Japanese director Naoko Ogigami offers another story about finding a way out of one's loneliness; in the case of Tomo and her new family the solution is a mixture of human warmth, good food and the symbolic act of knitting. In quietly concentrated images the film portrays non-normative sexuality as a natural way of life and describes the value of families that are defined not by convention but by a loving, caring environment.
Statement of the Jury:
The jury gives the special award to the film "Close-Knit", a film which gives audiences a look into Japanese culture and the love of rainbow families through the eyes of an 11-year-old girl. Both the performances of the adults and the child actress are convincing and enjoyable. Filmmaker Naoko Ogigami's natural dialogues and her sense of humour make for a very special movie experience. Ogigami puts emphasis on unique details such as the knitted objects, beautiful cinematography and the universal appeal of an uplifting, yet realistic story.
SPECIAL TEDDY AWARD
Monika Treut

The Special TEDDY Award goes to a filmmaker who contributed extraordinary merits for the characterization of queer film making over the years. Last year the US American producer Cristine Vachon received this award.
The SPECIAL TEDDY WARD 2017 goes to Monika Treut
Monika Treut coined as an director, producer and writer not only the feminist and lesbian cinema since the 80´s, but also the german-speaking independent film scene and inspired as an pioneer the New Queer Cinema to the US American Indie film. The courageousness and the critical approach of her topics and asthetics are closely related to the liberating energies of the Mao-Spontex movement of the 70´s. Her documentary Gendernauts won the TEDDY-Award in 1999 as Best Documentary and audience awards all over the world.
Since her feature film debut with Elfi Mikesch, Verführung: Die grausame Frau, more then 12 of her movies have been presented at the Berlinale. On the occasion of the award ceremony within the 31st TEDDY Awards, Panorama shows her second feature film, the classic die Jungfrauenmaschine from 1989.
MÄNNER Reader´s Award
God's Own Country
by Francis Lee, Great Britain

Young Johnny is running his ailing father's farm in Yorkshire, England. The communication between father and son reflects their adverse living and working conditions, the father's utterances mostly being restricted to terse criticism of his son. Johnny's grandmother plays her part stoically. A frustrated Johnny endures his strenuous daily routine. In a bid to escape the harsh daily grind, he has nostrings sex with men, or gets drunk at the local pub. In the spring, a farm hand is taken on for the season. Romanian Gheorghe is the same age as Johnny, who at first eyes him with suspicion. The initial tension between the two men soon gives way to an intense relationship. This opens up completely new prospects but also presents new challenges for Johnny. In his feature-length debut, Francis Lee finds authentic images to depict farm life as one of privation. His film concentrates on the looks and gestures of his characters and their physical proximity. The archaic landscape of 'God's own country' as the locals call their county, perfectly reflects the turmoil going on inside the protagonists.