Name: Nick Deocampo
Country: Philippines
Festival: Quezon City International Pink Film Festival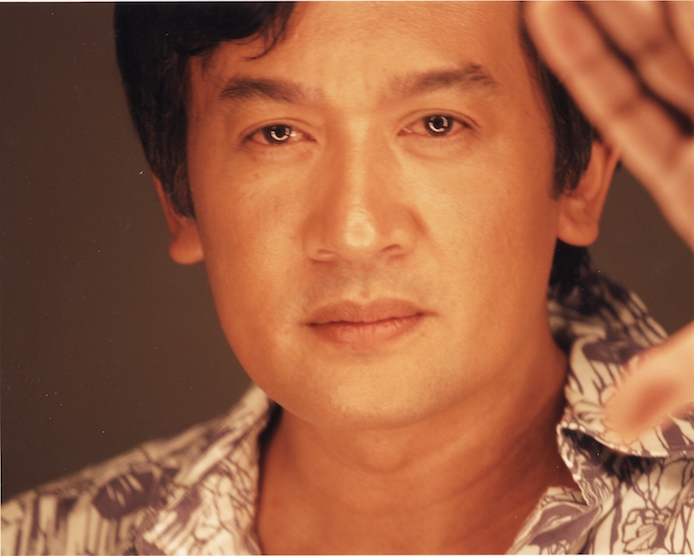 How do you like Berlin? What is special about the city for you?

I have been to Berlin several times. In fact Berlin was the first city I visited after my film schooling in Paris in 1983 in order to attend the Berlin Film Festival, my first international film festival. The festival's location was still at the old city center, not where it is now. Since then I have visited the festival several times, including judging for the NETPAC award for the Best Asian Film in 2001. Among the European cities, Berlin has been like a "second home" for me. What makes it special is the high cinematic culture I always encounter. The high regard for all sorts of cinematic forms is what I admire most. This is where I was exposed to alternative and radical filmmaking and LGBT cinema. There was so much I learned from meeting filmmakers and festival organizers. Also there are a lot of venues where I can encounter film culture. Each time I am in Berlin, I visit the film museum and also the bookstores to look for books to buy.
How would you describe the Berlinale in one sentence?
The Berlinale is a crossroads for all film interests that gets people passionate for films to gather.
What was your first encounter with the TEDDY AWARD?
It was when a Filipino film, Ang Lalaki sa Buhay ni Selya (The Man in the Life of Selya) won the TEDDY AWARD, that's when I first heard about the TEDDY.
In your eyes, what does the TEDDY AWARD symbolize? What does it stand for? What makes it unique?
It's unique because it gives recognition to LGBT films in a major league festival. Not many festivals do so. Its courage to stand up for filmmakers with alternative sexual orientation expands the borders of filmic expression. For filmmakers who are also film programmers like myself, there is so much to learn from the creative as well as organizational planning that go into organizing events like this.
Tell us about a movie you've recently seen.
As organizer of the newly-formed Quezon City International Pink Film Festival held in the Philippines, I have seen so many LGBT films submitted for participation. Aiming to be the largest gathering of LGBT films in Asia, it was natural to see as many Asian films in the region. I am greatly impressed by the transgender films that, I truly feel, have risen to become the most expressive among the LGBT films.  There is a spike in the region for transgender films, mostly about transgender women. Films like Thi Tham Nguyen's Madam Phung's Last Journey (Vietnam), Vanna Hem's Karma (Cambodia) and Eduardo Roy Jr.s Quickchange (Philippines) are extraordinary for bringing transgender issues in ways that have not been addressed before. But this is not totally unique to Asia. There seems to be a worldwide rise in transgender filmmaking, as I also encounter filmic narratives coming from the US like PJ Raval's Trinidad and of course Europe with its many films on the genre.