The 37th TEDDY Award ceremony is slowly approaching and it's getting hectic for us! We are having great fun preparing all the nice events for you.
Today is our TEDDY Talents Talk. You can find out more here.
If you prefer to sit back and relax, you can do that at our premieres or reruns today.
PREMIERES:
Directed by: Estibaliz Urresola
Spain, 2023, 125′
TEDDY nominated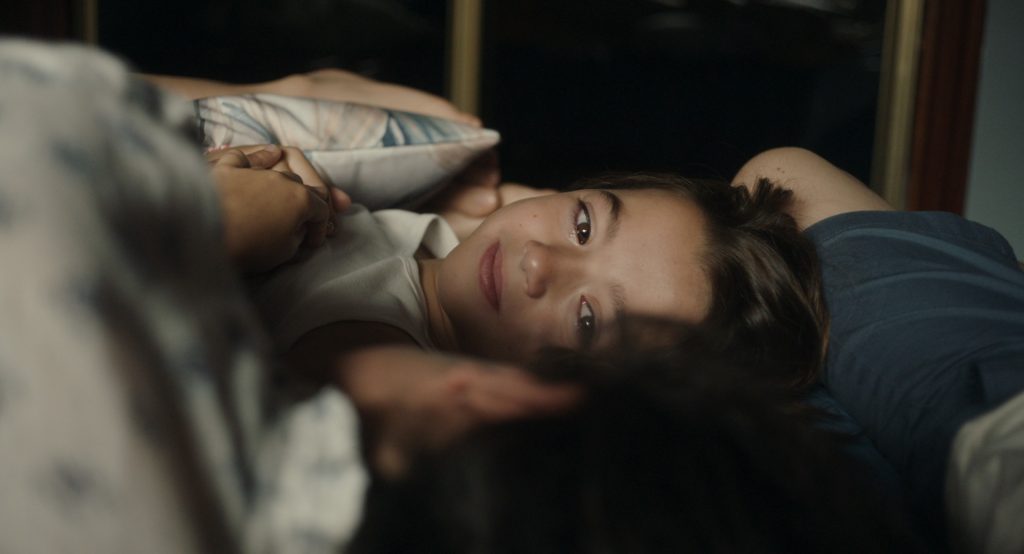 An eight-year-old is suffering because people keep addressing the child in ways that cause discomfort. They insist on calling the child by the birth name Aitor. And the nickname, Cocó, even if less obviously wrong, does not feel right either. During a summer in the Basque country, the child confides these worries to relatives and friends. But how can a mother handle her child's quest for identity when she is herself still dealing with her own ambivalent parental legacy? Basque director Estibaliz Urresola Solaguren's debut feature is a sunny drama. This wonderfully sensitive work is carried by heart-wrenching performances from newcomer Sofía Otero as the little girl in search of a name and Patricia López Arnaiz as her conflicted yet loving mother. But, just as a multitude of bees ensure nature's diversity, supporting roles are no less essential for the film's heroine, anda largely female environment shows her some of the diverse ways in which it is possible to be a woman. By adopting more than one point of view, Urresola is respecting the incredible complexity that is gender identity, and touching on one perhaps less obvious aspect of transitioning: your mentality.
SCREENING TIMES:
21.02. / 12:45 Berlinale Palast
Directed by: Francesca de Fusco
USA, Italy, 2023, 13′
TEDDY nominated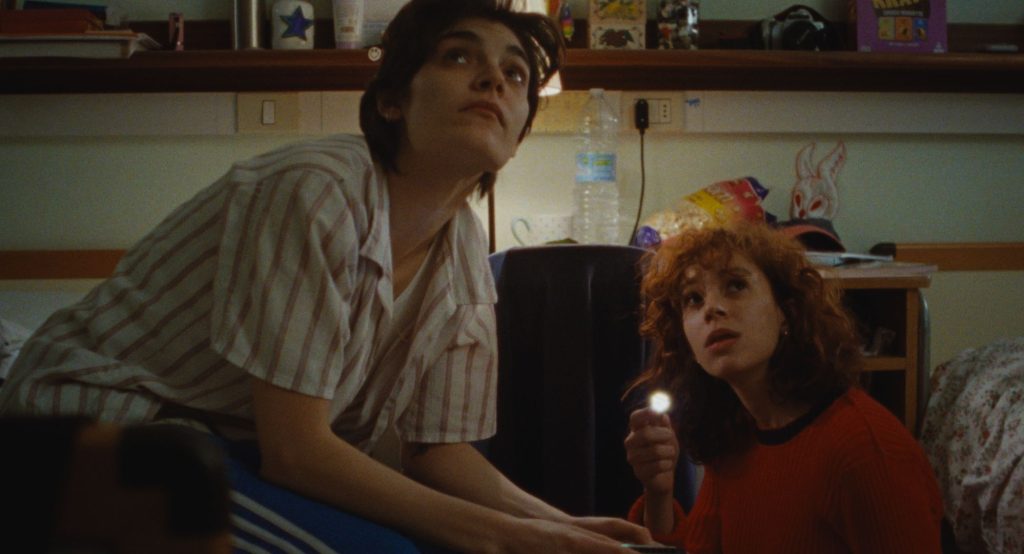 Bergamo, northern Italy. Fede's days are spent between school and a home run by nuns. In a corridor of the Pensionato, Fede sees Valentina, a new tenant, for the first time. In the middle of a choreography of open, semi-open and closed doors, unknown feelings arise. As sudden as the luminosity of a flashlight entering a room at night. As odd as mixing new flavours. Another world is born inside the one Fede knew, with different questions and possibilities. What does it mean to desire?
SCREENING TIMES:
21.02. / 12:30 Zoo Palast 1
Learn more about the film in our interview with Francesca de Fusco.
Directed by: D. Smith
USA, 2023, 73′
TEDDY nominated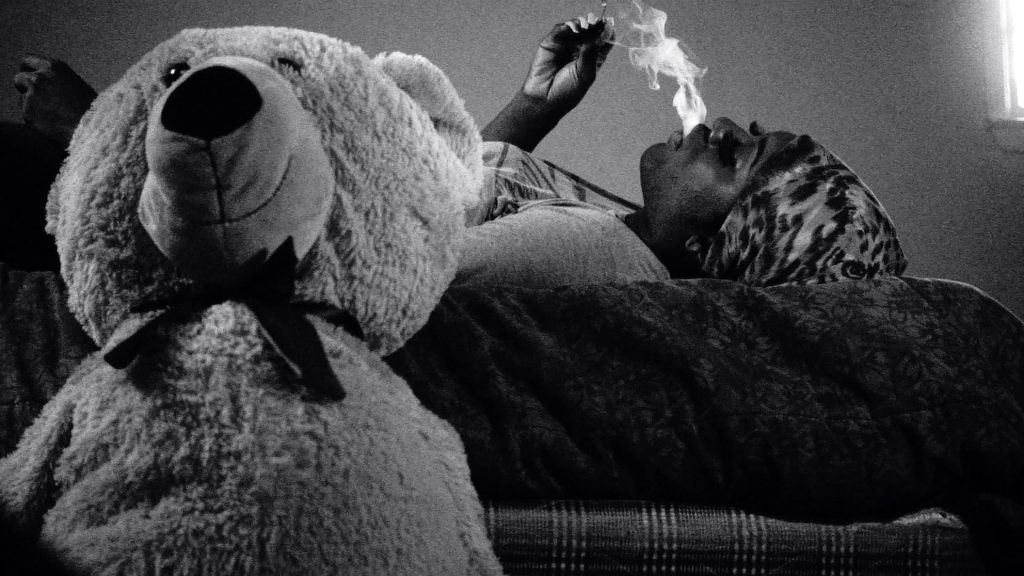 Morning routines and conversations in bed, gossip and real talk. In encounters and interviews, D. Smith portrays four Black trans sexworkers in New York and Georgia. The protagonists discuss their lives with relish but without any sugar-coating. The conversations that emerge are deep and passionate reflections on socio-political and social realities as well as perceptive analyses of belonging and identity within the Black community and beyond. Dramatisations and reconstructions, performative interventions and associative collages of biographical set pieces are brought together organically in haunting black-and-white images accompanied by a carefully deployed soundtrack. Dreams and memories, battles fought and crises overcome are openly addressed without skirting topics such as precarityand violence. The protagonists also tell us about their lovers, friends and families, and how these relationships are marked by taboos and fetishisation, but also by their own desires. This vibrant portrait gives them space for their uninhibited and defiant narratives and undermines white, cis-heteronormative assumptions and stigmatisations.
SCREENING TIMES:
21.02. / 19:00 Zoo Palast 2
Learn more about the film in our interview with D. Smith.
Directed by: Lukas Röder
Germany, 2023, 40′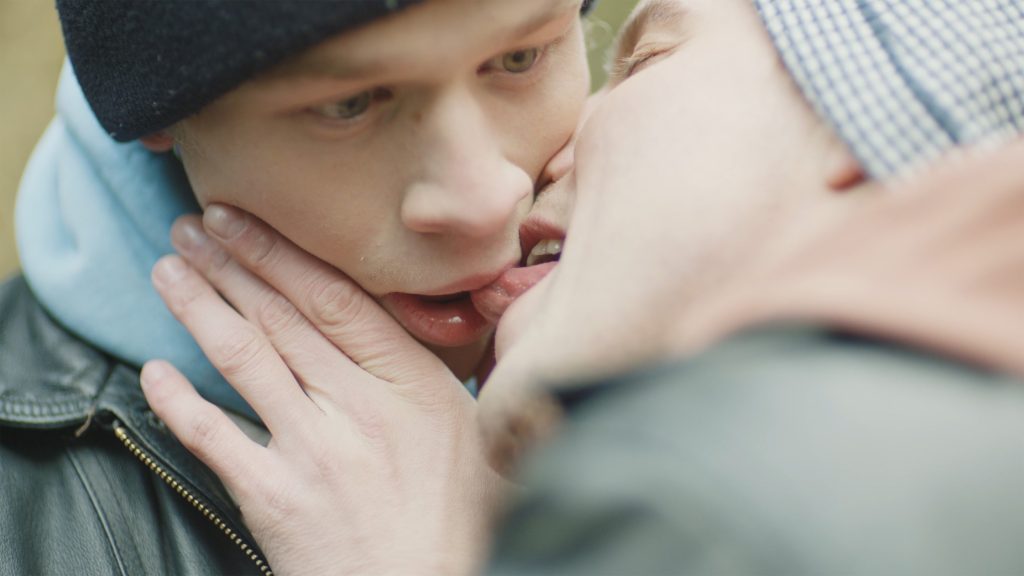 Aaron is determined not to forget his ex-boyfriend Paul. He believes that the only way to preserve the memory of their caresses and kisses is to stop brushing his teeth. To him, all their emotions, all their touching and intimacies are stored in his teeth. His younger sisterand flatmate Lina gently tries to persuade her brother to practice oral hygiene, but she is no longer able to get through to him. When Aaron and Lina's authoritarian father comes to visit, the situation escalates and Aaron's behaviour becomes dangerously self-destructive. Lukas Röder, a student of the HFF in Munich, addresses the topic of mental health in his touching chamber piece. Via the actors' intensely emotional performances and a second layer in which everyone involved reflects on their roles, behavioural patterns and ways of finding help are explored.
SCREENING TIMES:
21.02. / 12:00 Cubix 2
Love to Love You, Donna Summer
Directed by: Roger Ross Williams, Brooklyn Sudano
USA, 2023, 105′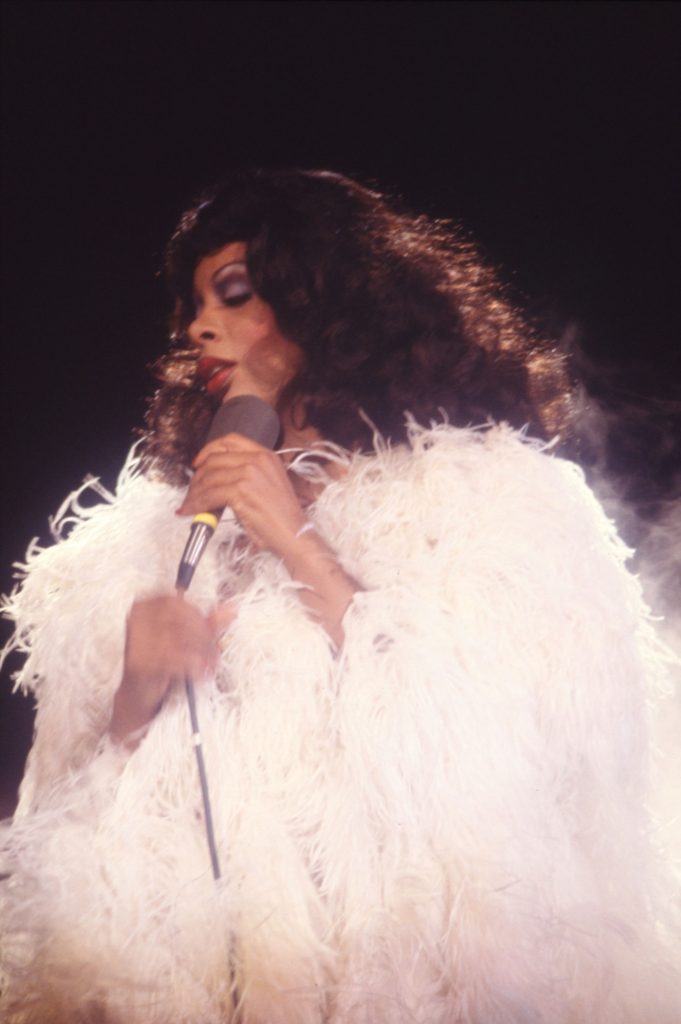 Love to Love You, Donna Summer tells the extraordinary story of disco queen Donna Summer through a rich archive of unpublished film excerpts, home video, photographs, artwork, writings, personal audio and other recordings that span the life of one of the most iconic performers ever to shake a room to its timbers. From her early career with Giorgio Moroder in Germany, to later years more focused on spirituality and family life as a shelter from troubles associated with both notoriety and intimate wounds, her story is all the more special for being told in the first person – both singular and plural. Oscar-winning director Roger Ross Williams and Summer's daughter Brooklyn Sudano's film has benefitted from Sudano's privileged perspective, and her access to family members has helped gather a treasure of memories and material. But the intelligence and effect of the duo's filmmaking approach itself is truly striking. Thanks to the skilful assimilation of audio testimonies into this wealth of images, we are able to discover – or rediscover – how complete an artist Donna Summer was. A key creator of her innovative hit songs, an articulate and funny entertainer and even a talented painter, this emancipated woman invented a lot – herself included.
SCREENING TIMES:
21.02. / 15:00 Haus der Berliner Festspiele
Directed by: Shinji Smai
Japan, 1985, 115′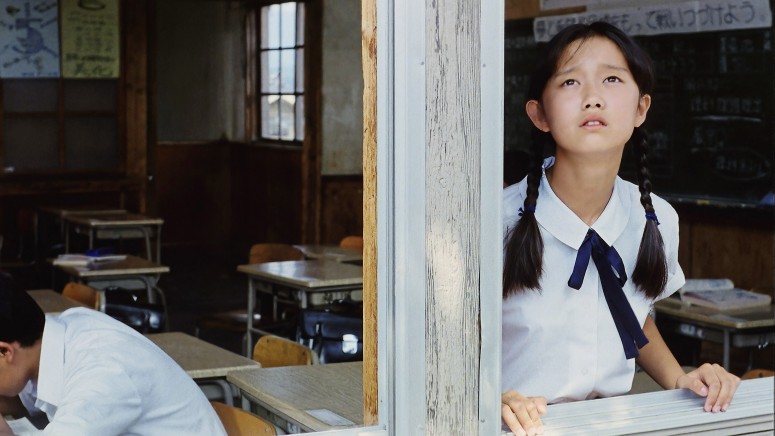 This school-age tragedy is set in a secondary school in Tokyo over five days during which a typhoon grows, rages, and abates. After class clown Akira is caught watching his fellow students partying at the school's indoor pool, he is deemed a peeping tom and held underwater so long he almost drowns. Meanwhile, the teacher who has been summoned has his own problems: the mother and uncle of a fellow teacher with whom he is having an affair are trying to force him to marry her, so he doesn't have much attention to spare for the woes of his pupils. The children talk about life, death, and reincarnation; about a lesbian couple among them, and about the typhoon. As the storm draws closer, a sense of aggression swells among the schoolchildren … The storm of emotions in Typhoon Club is unleashed with the insistence of a force of nature. In an escalating rondel of episodes, including a brawl and an attempted rape, the film depicts a"spring awakening" with feelings erupting like hot lava flows. It captures the self-sufficient world of youth poised between exuberance and depression, while the camera keeps a respectful distance.
SCREENING TIMES:
21.02. /21.02. / 19:00 Cubix 3
RERUNS:
After
21.02. / 21:30 Cubix 2
Almamula
21.02. / 15:30 Cineplex Titania
El castillo (The Castle)
21.02. / 10:00 Cubix 9
Femme
21.02. / 21:30 Cineplex Titania
Hummingbirds
21.02. / 20:00 Urania
It's a Date
21.02. / 21:30 Cubix 9
Knochen und Namen (Bones and Names)
21.02. / 10:00 Cubix 6
Langer Langer Kuss (Long Long Kiss)
21.02. / 19:00 International
Mangosteen
21.02. / 14:00 Werkstattkino@silent green
Manodrome
21.02. / 15:45 Verti Music Hall
Mutt
21.02. / 15:30 Filmtheater am Friedrichshain
Nuits blanches (Sleepless Nights)
21.02. / 21:30 Cubix 9
Passages
21.02. / 12:30 Cubix 9
A Rainha Diaba (The Devil Queen)
21.02. / 17:00 Werkstattkino@silent green
Silver Haze
21.02. / 16:00 Cubix 5
Sisi & Ich (Sisi & I)
21.02. / 18:00 Cubix 9
Sværddrage (The Shift)
21.02. / 10:00 Cineplex Titania
This Is the End
21.02. / 16:00 Cubix 7
To Write From Memory
21.02. / 09:45 Zoo Palast 2
Transfariana
21.02. / 21:15 Akademie der Künste