It's already half time at the Berlinale and the time flew by. Nevertheless, we still have some films that celebrate their premiere today.
If you can't find anything for you at the premieres, our reruns are listed below again.
We also have a few events planned for today. We have two of our Directors Exchange's with the topics "Time after time, club culture and the concept of time in Queer Cinema" and "Journeys of rebellion and truth, Trans* narratives as tools of unapologetic self-representation." If that's not enough for you, our TEDDY Talk: QueerWeb Part 1 will also take place today.
More about the events can be found here.
PREMIERES:
Directed by: Corrie Chen
Australia, 2023, 115′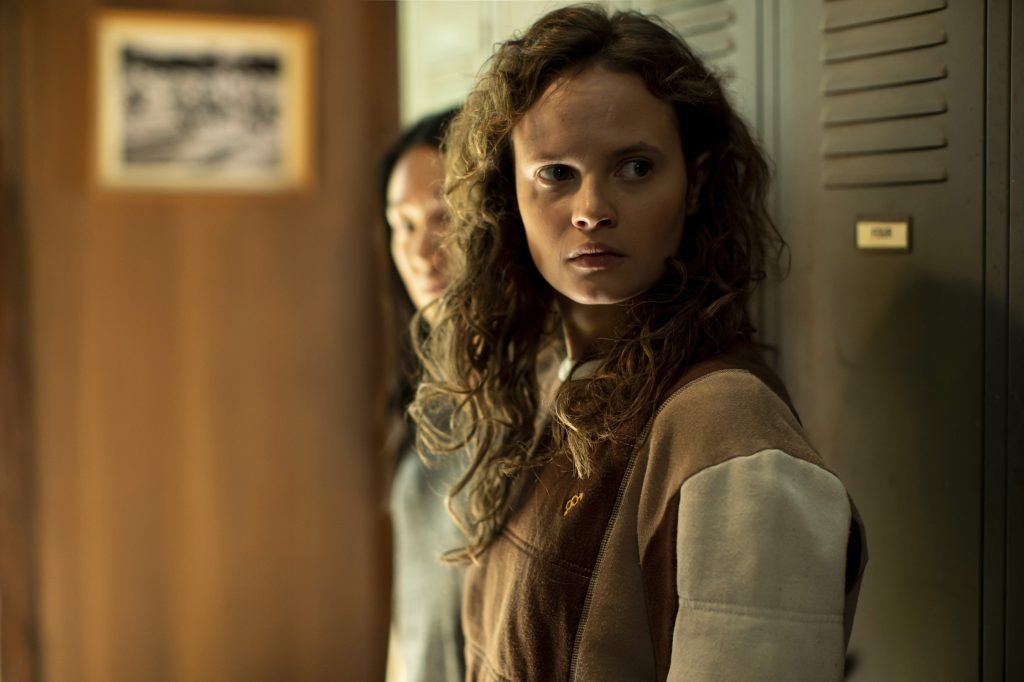 One day their paths cross again, by chance. Alice, now an internationally acclaimed cellist, has a series of performances at the concert hall where Jo works. A decade has passed since their year spent as scholarship students at an exclusive girls' boarding school deep in the Australian outback, where the focus was on developing one's personality, independence, strength and resilience, as well as forming a bond with nature and a sense of community among the pupils. The dormitories were in remote wooden huts and the girls were largely left to their own devices in their spare time. Although Jo quickly bonded with the shy Alice, not wanting to remain an outsider, she gravitated towards the girls higher up in the pecking order under the sway of the dominant Portia – at least that is how Jo remembers it. But Alice confronts her with a completely different version of events. Based on Rebecca Starford's eponymous memoir, writers Pip Karmel and Magda Wozniak and director Corrie Chen tell a gripping and unsparing story of how the desire to belong can set in motion a dynamic that is as cruel as it is crucial.
SCREENING TIMES:
20.02. / 16:00 Zoo Palast 2
Directed by: Silvia Del Carmen Castaños, Estefanía "Beba" Contreras
USA, 2023, 77′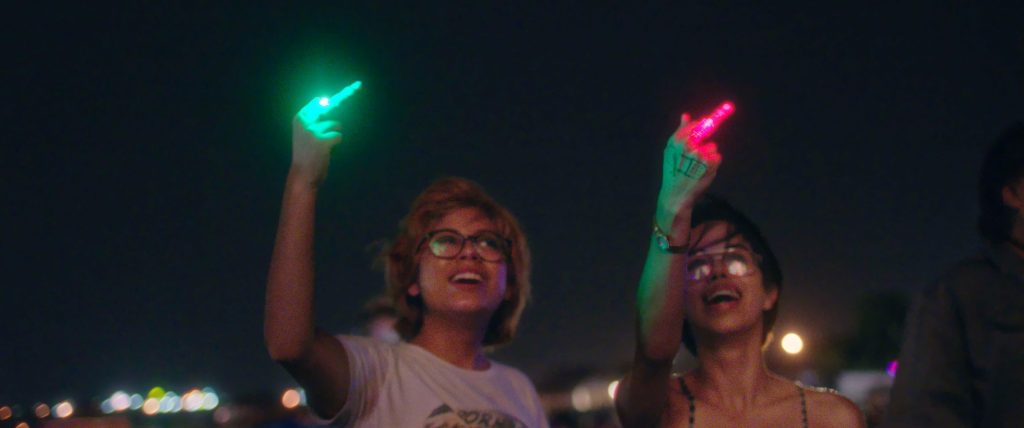 "I want to remember this time, last time, and next time. I want to remember it all with no parts missing, because I appreciate even the bad times."
In Laredo, a city in southern Texas on the Mexican border, best friends Silvia and Beba know that the long summer nights of theirteen age years cannot last forever. Their hang-out spots are so familiar but, stuck in an immigration process over which deportation hangs as a constant possibility, home still seems a fragile concept. Between bars, drive-thrus, friends' couches and the border wastelands, they confront the stresses of survival, the future, and community building. For them, this means protest action for legal abortion and against border control abuses, in a politically divided America. But the dusty half-light is also a time for poetry and dreams. Their laughter and creative expression cement a sense of solidarity and belonging in togetherness.
SCREENING TIMES:
20.02. / 16:00 Cubix 2
Directed by: Luís Alejandro Yero
Cuba, Germany, Norway, 2023, 65′
TEDDY nominated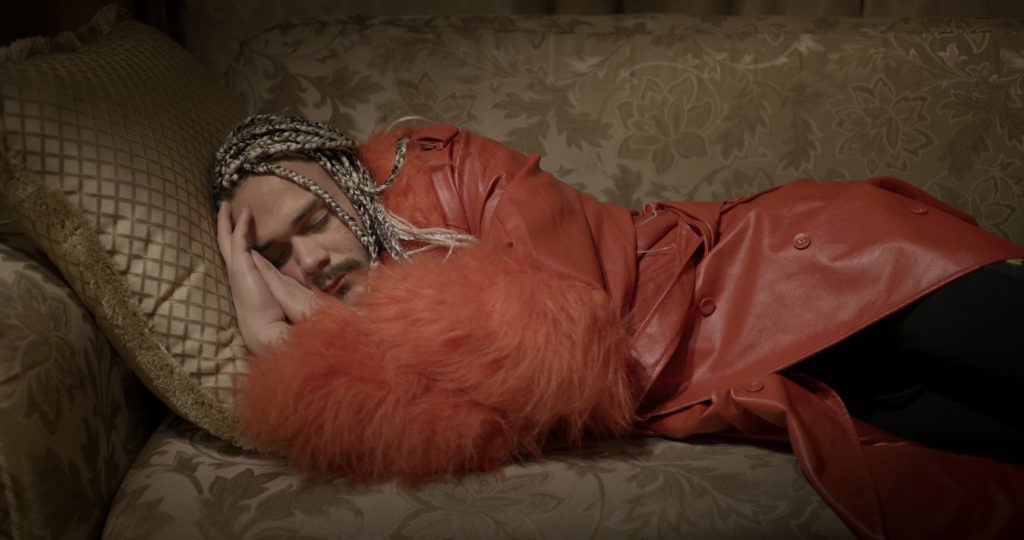 The apartment is so high up that the noise of the city below barely penetrates, the sound of the traffic and the passing trains merges with the wind and the ventilation system, a constant background hum. It only recedes when the four young Cubans speak, although they're never seen together, they just talk to their phones and their phones respond, conversations with loved ones, sales consultations, adviceservices for immigrants, chats with the director, news reports, lip-synced pop renditions, calls not always picked up. They can be as fabulous as they want in the apartment, but the lift that brings them down to the Moscow streets is already a different space, where you stare out in front of you and avoid attracting attention; Russia and Cuba are so very far apart. It's hard not to feel melancholy when faced with an emptied-out city and endless snow, and this winter is unlike all the others, not just darkness, but war and disease, signs of the times. But hope is still there, waiting at the other end of the line, with calm, with patience, home is many things at once, what else can it be right now? It's small comfort, but there's no comfort too small: everything little by little.
SCREENING TIMES:
20.02. / 13:30 Cubix 1
Learn more about the film in our interview with Luís Alejandro Yero.
Directed by: Tulapop Saenjaroen
Thailand, 2022, 40′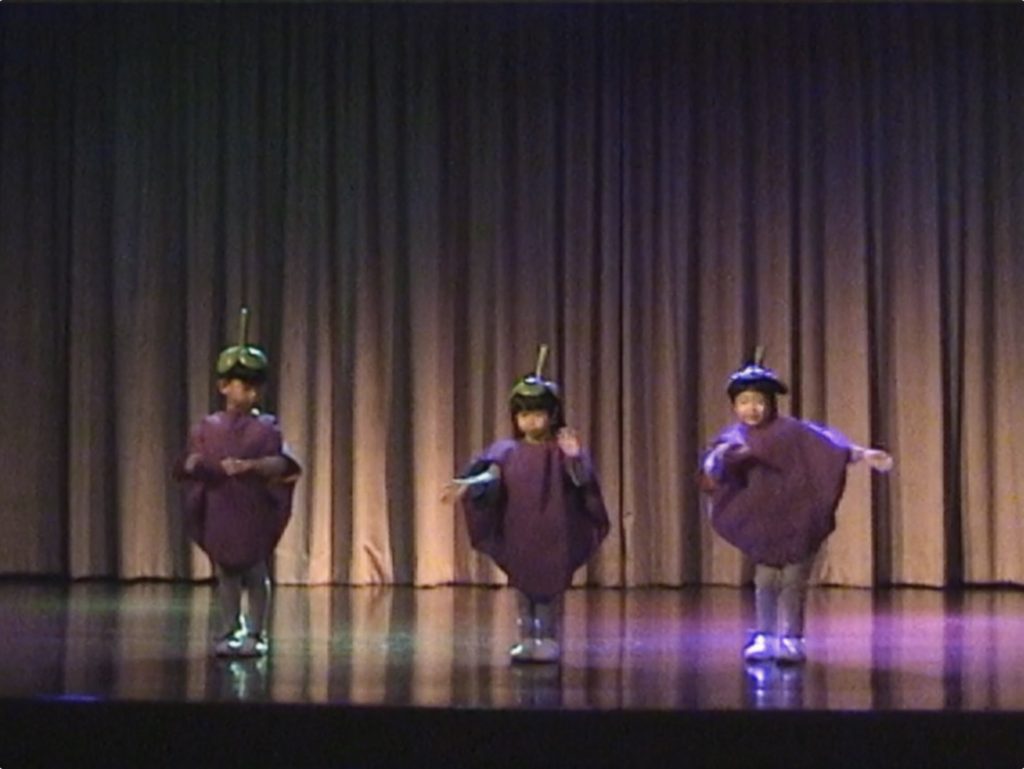 Mangosteen tells the story of Earth, a young man who returns to his hometown, Rayong, where his sister, Ink, runs a fruit processing factory. During a casual meeting, Earth finds out that his definition of the term "future" is drastically different from his sister's. The more he tries to involve himself in the fruit juice business, the less he feels needed there. Earth eventually decides to distance himself from the family operation and resumes his old hobby, writing a violent, psychic, irrational, abstract, gory, and unrealistic novel. Switching narrative directions as well as languages, Mangosteen weaves a meandering path through factory floors and orchards. The film was shot on outdated Digital8 video cameras and follows no clear narrative logic. It is a film as much about storytelling as it is about its protagonist's erratic and surprising idiosyncrasies.
SCREENING TIMES:
20.02. / 19:00 Kino Arsenal 1
Directed by: Priya Sen
India, 2022, 40′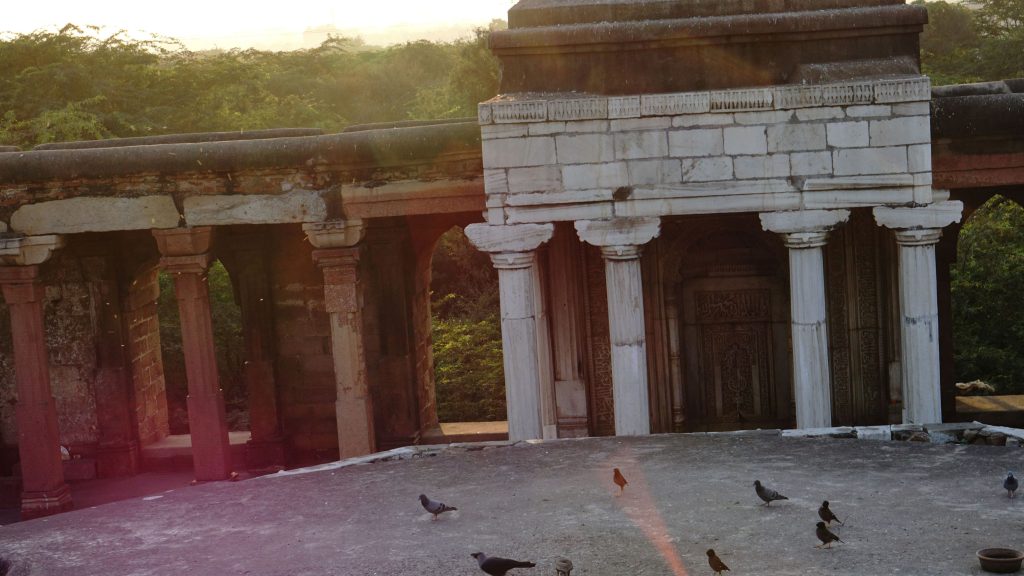 "For two years starting in 2020, this work has been forming along the edges of disquiet and premonition, in fragments and intensities, through wandering and not-staying. It has tried to find language for and ways across the bizarre upheavals of social and political values with the rise of fascism in India and a global pandemic. It has insisted on being amongst the things that keep from falling apart. Filmed in Delhi, these incomplete fictions are of the people, places, and protests that keep the language of hatred at bay and absorb the city's griefand euphoria. In them are the continuous echoes of a violent and tenuous present. The false closures and tenuous associations in this video/essay compose a timeline of the city at an angle through the time of this work. There is a shadowy sense of a protagonist who un-dreams it all; a stranger, who it turns out, is no stranger at all." Priya Sen
SCREENING TIMES:
20.02. / 13:30 Kino Arsenal 1
Directed by: Amalie Maria Nielsen
Denmark, 2023, 19′
TEDDY nominated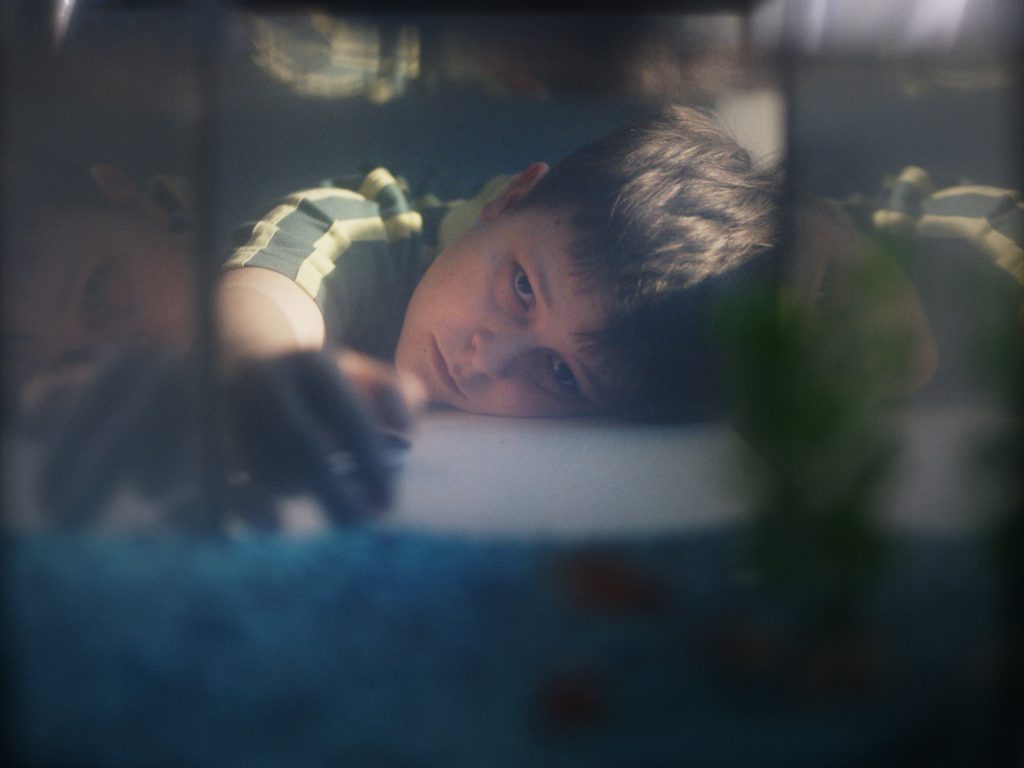 In a home for struggling girls, young Milo is secretly transitioning gender. Only care worker Nicki is aware of it and supports them. Whenever Milo feels angry, or like running away or just wants a change of scenery, it's Nicki who brings a feeling of security and home. One day, through the thin walls of the institution, Milo hears something they wish they hadn't. As hugs cannot solve every conflict, they push the emergency button.
SCREENING TIMES:
20.02. / 09:30 Zoo Palast 1
Learn more about the film in our interview with Amalie Maria Nielsen.
Directed by: Emory Chao Johnson
USA, 2023, 19′
TEDDY nominated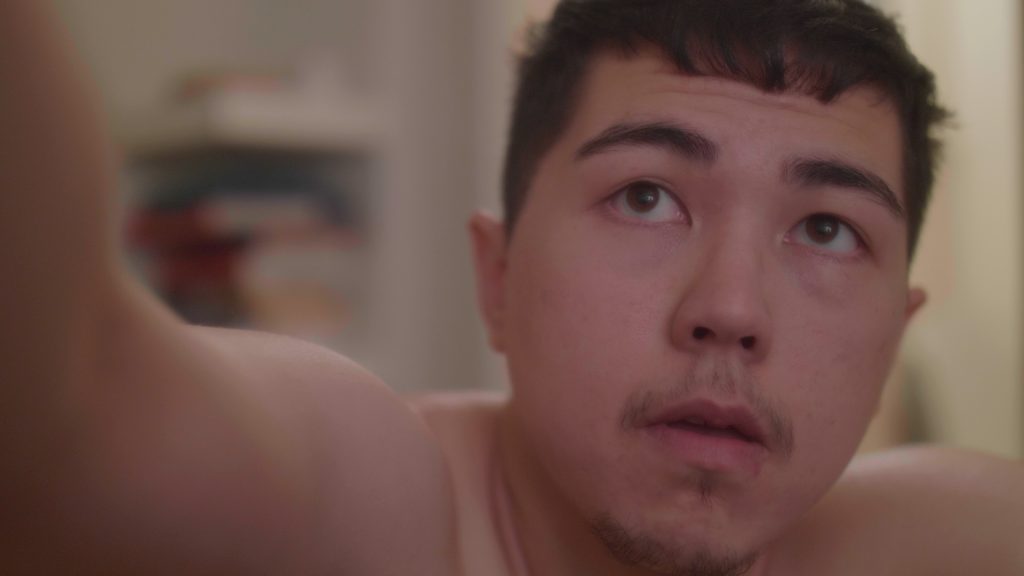 Meticulously, they inspect their own body as the camera looks on, documenting every step of their transition. Yet what starts off as a young filmmaker's audiovisual diary soon expands into a confrontation with their own past. It is not easy to break out of a cocoon spun from motherly demands and grievances – especially when your body gets treated as a family matter, and when your need for autonomy is met with incomprehension.
SCREENING TIMES:
20.02. / 15:30 Zoo Palast 1
Learn more about the film in our interview with Emory Chao Johnson.
RERUNS:
All the Colours of the World Are Between Black and White
20.02. / 21:45 Zoo Palast 3
20.02. / 21:45 Zoo Palast 4
20.02. / 21:45 Zoo Palast 5
Almamula
20.02. / 18:30 Filmtheater am Friedrichshain
Arturo a los 30
20.02. / 21:30 Kino Arsenal 1
La Bête dans la jungle (The Beast in the Jungle)
20.02. / 19:00 Cubix 2
El castillo (The Castle)
20.02. / 13:00 International
Desperté con un sueño (I Woke Up With a Dream)
20.02. / 10:00 Cineplex Titania
O estranho (The Intrusion)
20.02. / 18:00 Delphi Filmpalast
Exhibition
20.02. / 20:00 Werkstattkino@silent green
Femme
20.02. / 12:30 Cubix 9
Manodrome
20.02. / 10:00 Haus der Berliner Festspiele
Motståndaren (Opponent)
20.02. / 10:00 Cubix 5
Mutt
20.02. / 20:00 Urania
Le Paradis (The Lost Boys)
20.02. / 12:45 Cubix 8
Passages
20.02. / 21:30 Zoo Palast 1
Silver Haze
20.02. / 22:00 Cubix 7
Sisi & Ich (Sisi & I)
20.02. / 09:30 Verti Music Hall
Sværddrage (The Shift)
20.02. / 10:00 Cubix 2
Transfariana
20.02. / 18:00 Cineplex Titania
Între revoluii (Between Revolutions)
20.02. / 11:00 Kino Arsenal 1