Curated by Panorama and organised with the Queer Academy, A Directors Exchange analyses the work of filmmakers whose films are being presented at the festival and are in contention for the TEDDY AWARD.
TIMETABLE
11.30am – 12.30pm: A Directors Exchange on Queering the Framework – In conversation with Patric Chiha and Matthew Rankin
Patric Chiha, director of Si c'était de l'amour, and Matthew Rankin, director of The Twentieth Century, use various styles and artistry in their films to queer the framework where stories told through dance and theatrical staging become celebrations of transformation.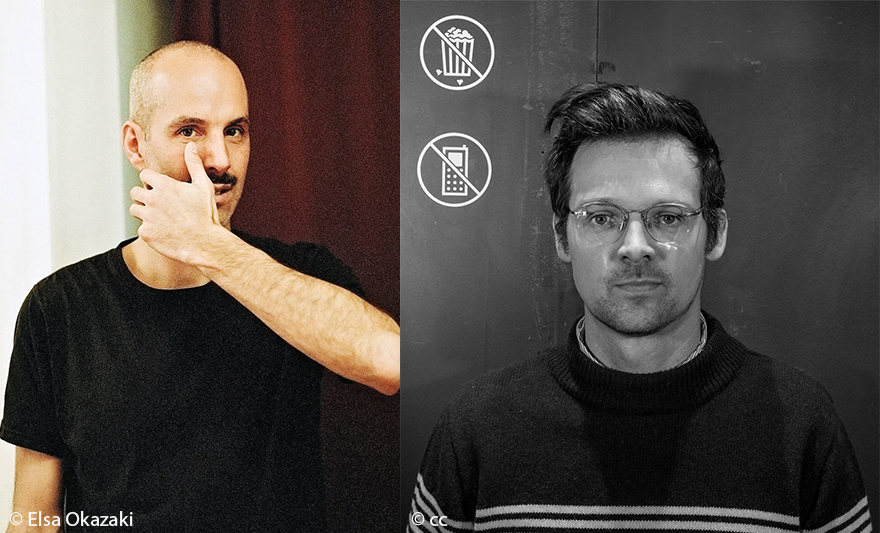 Patric Chiha:
Born in Vienna, Austria in 1975, he studied fashion design in Paris and then film editing at the INSAS film school in Brussels. His short and documentary films have screened at several festivals. His feature film debut Domaine, starring Béatrice Dalle, premiered at the 2009 Venice Film Festival. His documentary Brothers of the Night screened in the 2016 Panorama.
Matthew Rankin:
Born in Winnipeg, Canada in 1980. He studied at the Department of History and Classical Studies at McGill University in Montreal, as well as Université Laval in Quebec. In 2011, Rankin participated at Berlinale Talents. Following numerous short films, The Twentieth Century is his first feature film.
Moderation: Ana David
1pm – 2pm: A Directors Exchange on New Queer German Cinema – In conversation with Faraz Shariat and Leonie Krippendorff
Two films with a fresh take on coming of age and coming to terms with ideas of home and belonging in a post-migrant society. Faraz Shariat, director of Futur Drei and Leonie Krippendorff, director of Kokon, talk about their motivations, inspirations and desires for creating their own stories.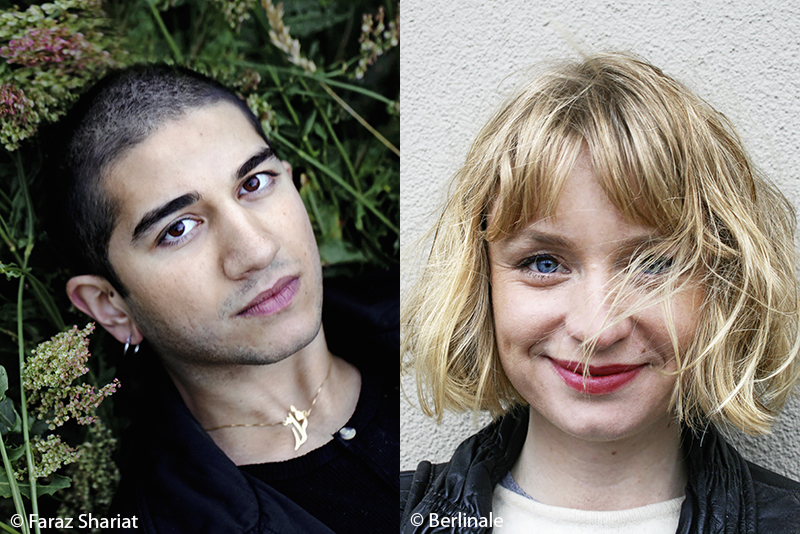 Faraz Shariat:
Born in Cologne, Germany in 1994, he worked first as a director and actor at Schauspiel Köln and on video installations for the Staatstheater Hannover before studying dramatic arts at the University of Hildesheim. His work focuses on post-migrant experiences and stories about immigrant families. His debut feature film, Futur Drei, evolved from his autobiographical documentaries exploring his family history and from his work as a translator for refugees. The film was developed in collaboration with Paulina Lorenz and Raquel Molt in the Jünglinge film collective, where the three have been working together ever since they met at university.
Leonie Krippendorff:
Born in Berlin, Germany in 1985, she studied directing at the Film University Babelsberg Konrad Wolf from 2009 to 2016. Her graduation film, Looping, was nominated for numerous national and international prizes and won several. The screenplay for her debut feature film, Kokon, was selected for the 2018 Berlinale Talents Script Station. She is currently working on the screenplays for two new feature film projects. Variety chose her as one of "10 Europeans to Watch 2020."
Moderation: Nastaran Tajeri-Foumani 
---
Free admission / The events are held in English.