Today we have especially many premieres to introduce to you.
At the bottom you will find, as always, the times for revivals.
PREMIERES:
Directed by: Martín Benchimol
Argentina, France, 2023, 78′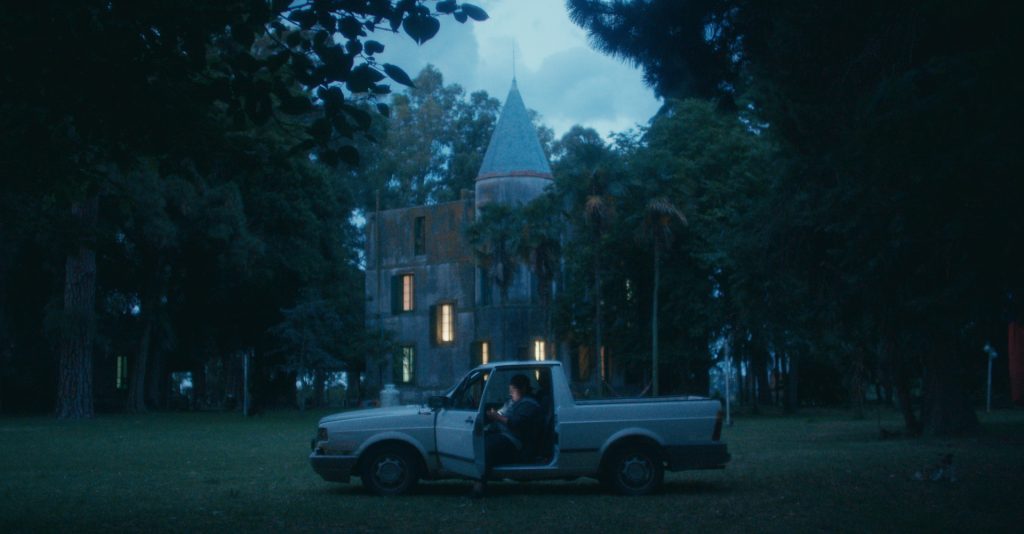 Justina and her daughter Alexia are trying to maintain the huge house that the former housekeeper has inherited from her boss. But the two Indigenous women do not have the means to pay for the upkeep of the decaying property. The money they get from selling the house's contents online and its cattle is just a drop in the ocean. Moreover, the former owner's family visits regularly and insists on continuing to treat Justina and Alexia like servants. Alexia refuses to accept this role any longer; she intends to return to the city to work as a car mechanic and start conquering the world as a racing driver. The film's mixture of documentary-style footage and dramatised scenes tinged with horror turns the house into an enchanted castle that refuses to let go of its inhabitants. The patchy mobile phone reception becomes a metaphor for the pair's marginalisation as they struggle with their circumstances. The insurmountable class barriers that exist in Argentina serve to hold Justina captive in her social class, even after she herself becomes a house and land owner. A dark fairy tale.
SCREENING TIMES:
19.02. / 16:00 Zoo Palast 2
Directed by: Flora Dias, Juruna Mallon
Brazil, France, 2023, 105′
TEDDY nominated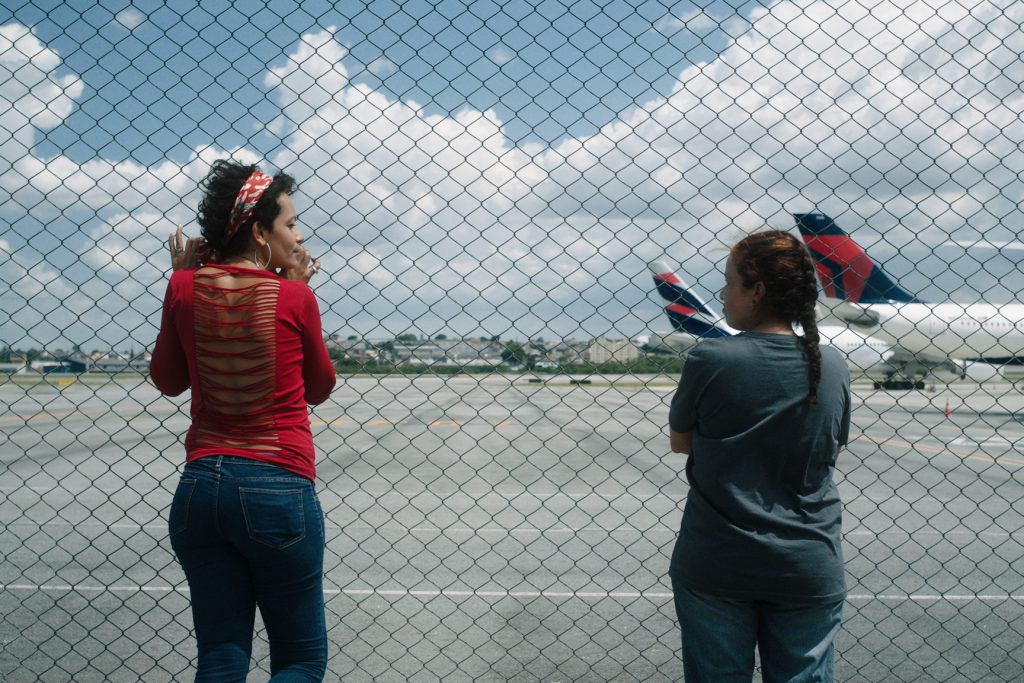 O estranho, the intrusion, is a place: Guarulhos International Airport near São Paulo. From there, the journey proceeds not so much through the world as through time. Built on Indigenous territory, the airport completely changed the landscape. Some people left, others remained: they now work in the duty-free shop or in baggage handling.T he past reappears in various forms, challenging the protagonists, including Alê. Right there, in the riverbed where she used to play with her sister, she now works all day long. Just as the concrete covers the vegetation, which covered the graves in turn, the stories pile up, layer upon layer. They offer food forthought about what remains. The film moves between fiction and reality, carrying out a minimal form of archaeology. Its rhythm uncoversthe images of a vibrant place. O estranho is the second joint project by Flora Dias and Juruna Mallon and shows their interest in landscapes, in people and in theinterplay of the two. And in keeping memories alive.
SCREENING TIMES:
19.02. / 17:00 Cubix 1
Learn more about the film in our interview with Flora Dias and Juruna Mallon.
Directed by: Mary Helena Clark
USA, 2022, 19′
TEDDY nominated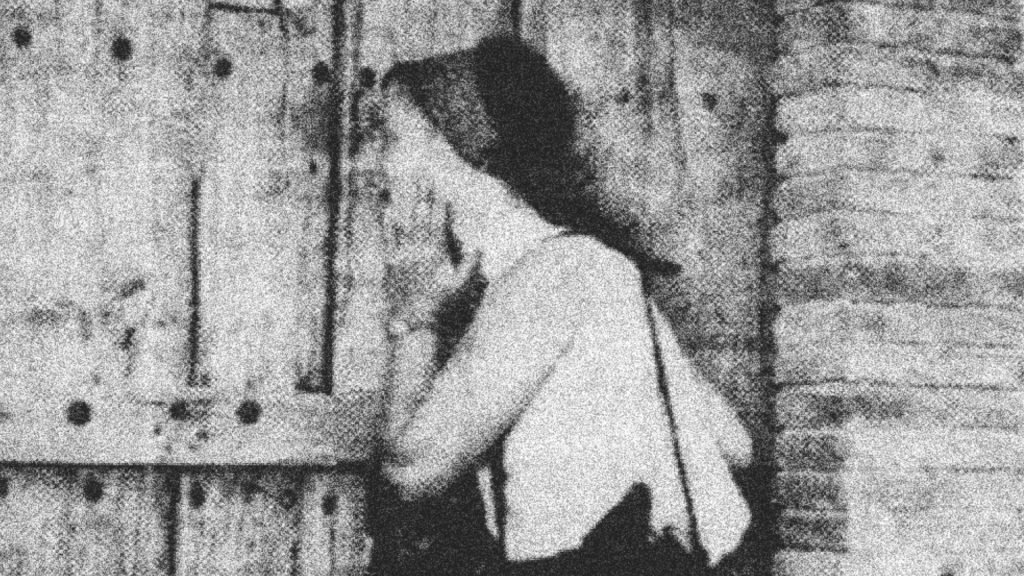 A collection of images reproduced from films, museums, and archives, Exhibition weaves together multiple biographies and texts to construct a single imaginary subject. Eija-Riitta Eklöf-Berliner-Mauer marries the Berlin Wall and turns her home into a museum of architectural miniatures to abate her longing for those objects. Mary Richardson stabs Diego Velázquez's "The Toilet of Venus" as an act of protest and dedication to an imprisoned suffragette. Shifting into first person point-of-view, the narration combines quotations from the painter Agnes Martin, early eye tracking studies, Sigmund Freud's case history of "Rat Man," and an account of a Klein bottle's misuseas a candlestick holder. The film fragments, copies, and excerpts to create a portrait of desire and trespass, becoming a meditation on the assertion and refusal of subjecthood. "I'm not a woman. I'm a doorknob."
SCREENING TIMES:
19.02. / 20:30 Kino Arsenal 1
Learn more about the film in our interview with Mary Helena Clark.
Directed by: Soda Jerk
Australia, 2022, 70′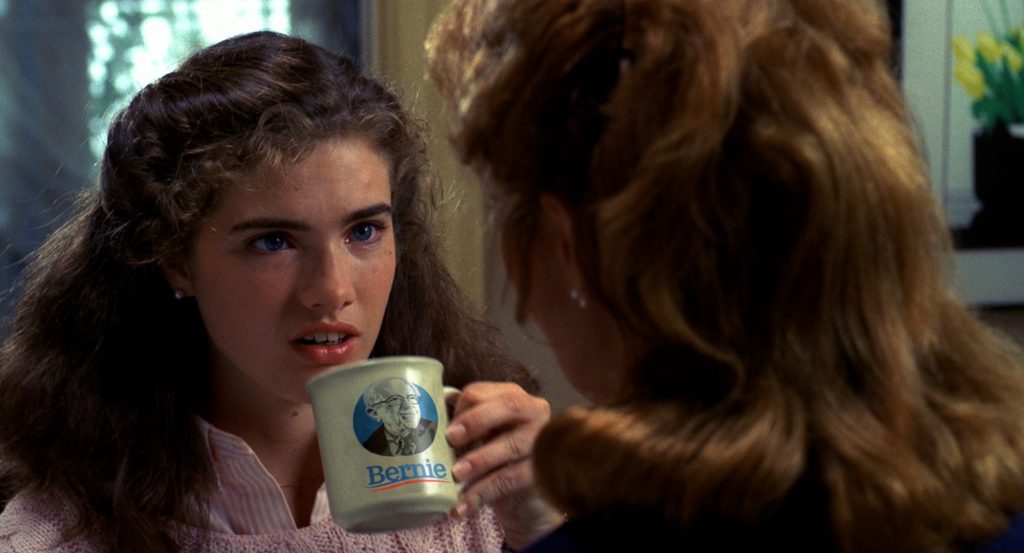 The phenomenon that the context in which images are seen determines both the way in which they are perceived and their effect is impressively demonstrated by the artistic duo Soda Jerk in their latest work Hello Dankness. By assembling scenes from various films in new contexts, partially manipulating them and combining them with new soundtracks, Soda Jerk create an unexpected narrative about the profound changes in US society since Trump's presidency. Images from the media in recent years – from the 2016 US elections, the pandemic and the #MeToo debate – are cleverly integrated into scenes from films such as American Beauty and Wayne's World. As a result of this playful combination with borrowings from pop culture, the film constantly develops new and absurd twists. Using only found footage, Soda Jerk have created a refreshingly anarchistic and multi-layered work that explores topics such as fake news, deepfakes and conspiracy narratives but also the politics of images: how they spread, whom they serve or harm and how they are permanently subject to reinterpretation.
SCREENING TIMES:
19.02. / 20:319.02. / 20:30 Cubix 2
I Heard It through the Grapevine
Directed by: Dick Fontaine
USA, 1982, 91′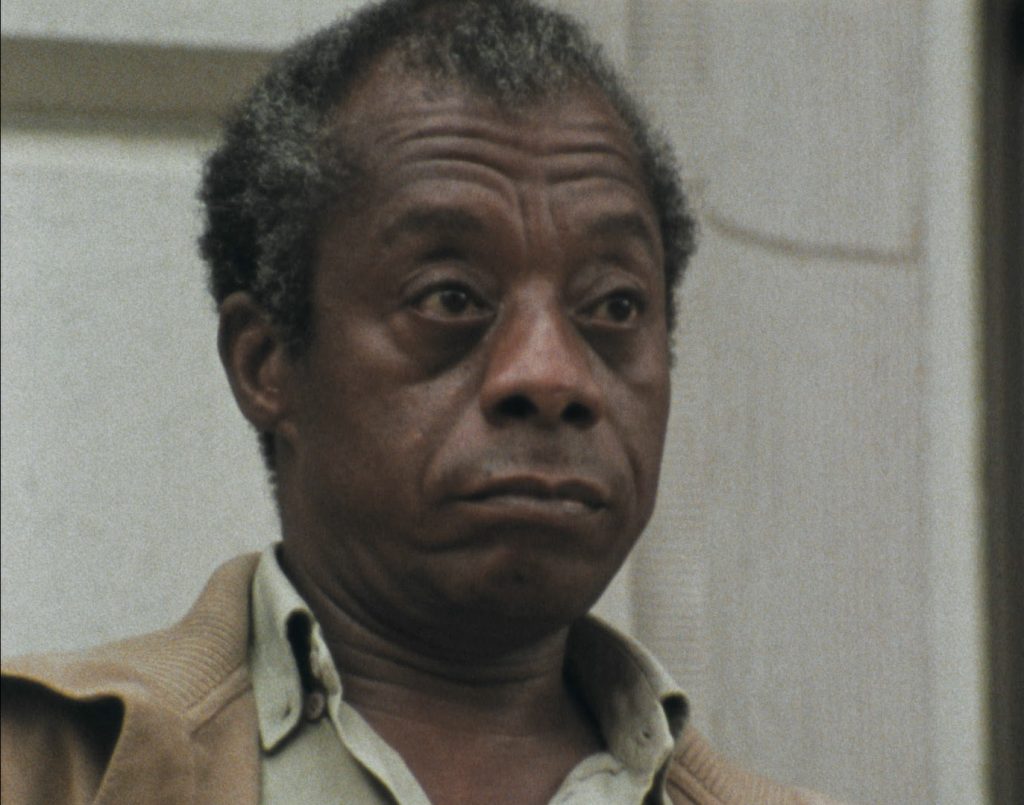 Two decades after the Civil Rights Movement, James Baldwin revisits historical places stretching from the South to the North – from Selma and Birmingham, Alabama to Atlanta, Georgia and on to the battleground beaches of St. Augustine, Florida and the Dr MartinLuther King Memorial in Washington, D. C. On this journey down memory lane, he engages in conversations with friends, activists and fellow writers such as Amiri Baraka, Oretha Castle Haley and Chinua Achebe, reflecting on the past events that sparked the fight against racial segregation, the attacks on churches, racist police brutality and the arbitrary injustices which the Black population had to endure. Questioning their own legacy, these luminaries look at the present and how little has actually been achieved in the wake of the movement, and we, the audience are equally encouraged to reflect on our own era. Dick Fontaine skilfully weaves archival materials into the accounts, making his film at once a poignant historical document and highly relevant today in the context of the Black Lives Matter movement.
SCREENING TIMES:
19.02. / 17:30 Kino Arsenal 1
Directed by: Nadia Parfan
Ukraine, 2023, 5′
TEDDY nominated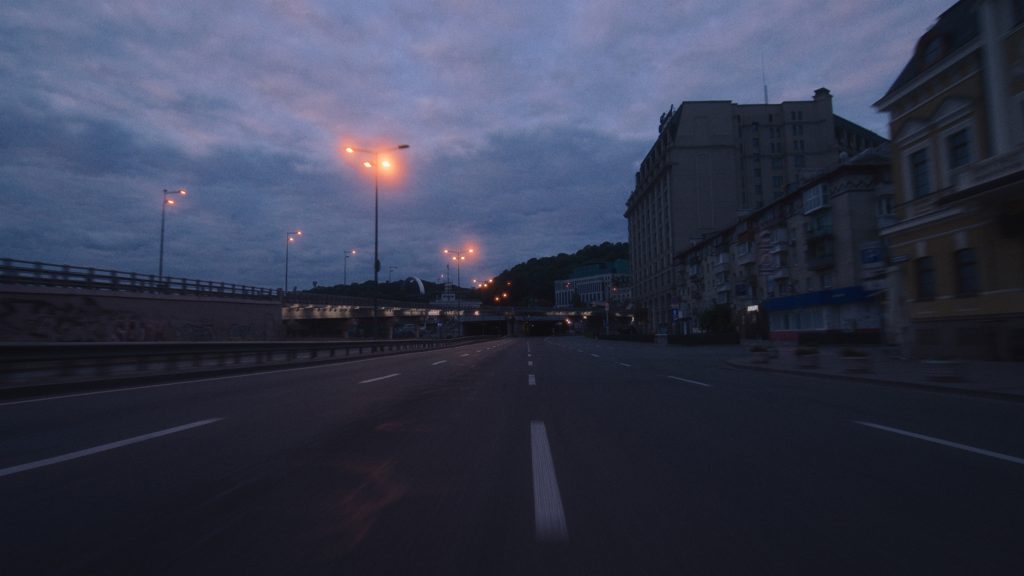 Kyiv in 2022. A car races at breakneck speed through the city at dawn. Filmed from a subjective camera angle in a single unedited shot, this contemporary remake of Claude Lelouch's film C'etait un rendez-vous captures the emotions in a state of emergency caused by the war.
SCREENING TIMES:
19.02. / 15:30 Cubix 2
Learn more about the film in our interview with Nadia Parfan.
Directed by: Fabian Stumm
Germany, 2023, 104′
TEDDY nominated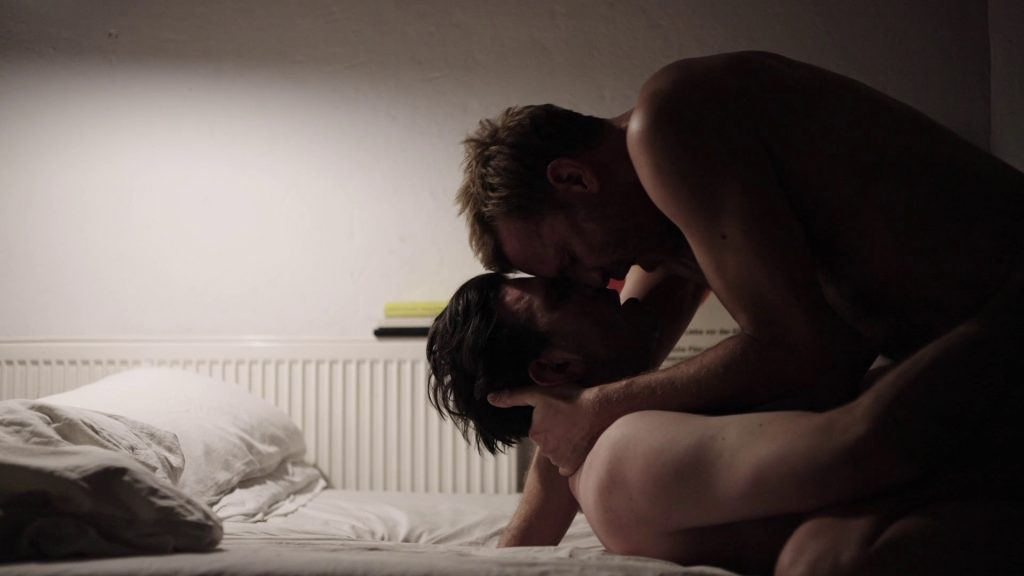 "Don't ask me how I feel about something if you don't want to hear it!" "I do want to hear it, but sometimes it's just not true." Actor Boris and writer Jonathan are a couple. But their relationship has reached a point where they might as well spend their evenings together separately: one lies in bed reading scripts, while the other works at a desk in the next room. Immersing himself deeper and deeper into rehearsals for a new film with an ambitious director, Boris begins to confuse real and fictional characters; meanwhile, Jonathan tries to redefine his voice as a writer. During these days spent struggling with emotional distance and closeness, trust, desire and fear of loss, Boris's little niece Josie flits about like Shakespeare's Puck, testing her boundaries. Knochen und Namen is actor Fabian Stumm's directorial and screenplay feature-length debut. Unfolding in humorous and tender sequences that take place in demarcated, characteristic settings (bedroom, supermarket and rehearsal room), his film is an intelligent and entertaining reflection on relationships.
SCREENING TIMES:
19.02. / 12:00 Cubix 2
Learn more about the film in our interview with Fabian Stumm.
Directed by: Matthew Thorne, Derik Lynch
Australia, 2022, 25′
TEDDY nominated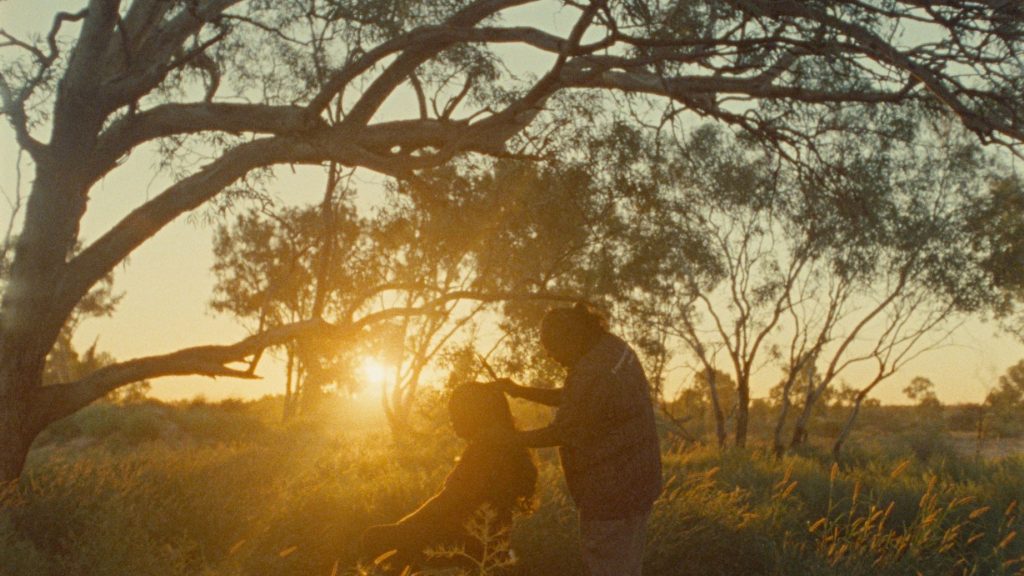 Marungka tjalatjunu (Dipped in Black) follows Yankunytjatjara man Derik Lynch's road trip back to Country for spiritual healing, as memories from his childhood return. A journey from the oppression of white city life in Adelaide, back home to his remote Anangu Community (Aputula) to perform on sacred Inma ground. Inma is a traditional form of storytelling using the visual, verbal and physical. It is how Anangu Tjukurpa (story connected to country / dreaming / myth / lore) have been passed down for over 60,000 years from generation to generation.
SCREENING TIMES:
19.02. / 17:00 Cubix 2
Directed by: Donatienne Berthereau
France, 2023, 25′
TEDDY nominated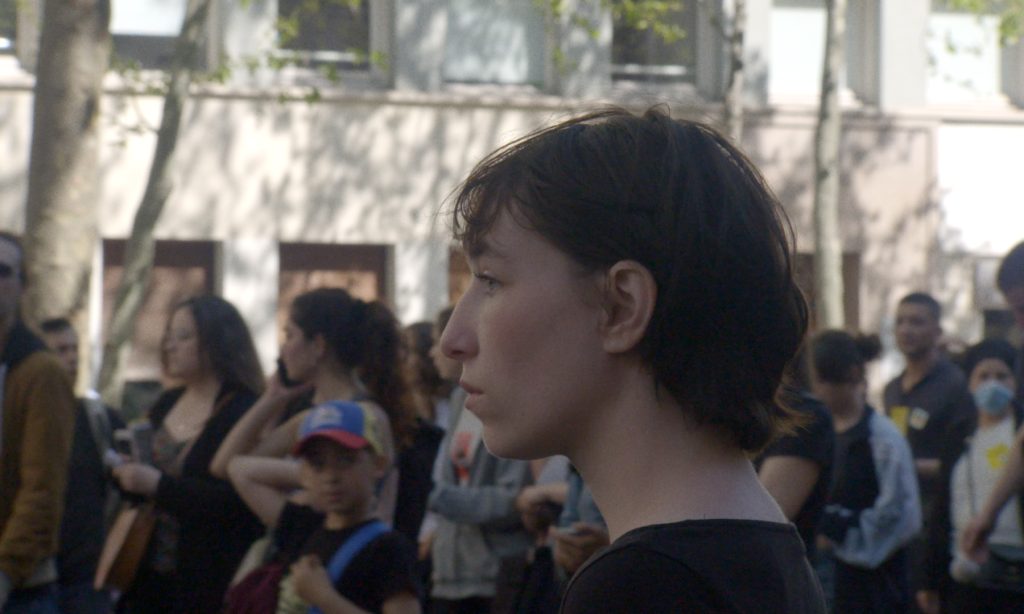 April 2022 in France. The presidential election is entering its final round and the atmosphere is tense. Solène, a waitress, drifts throughthe night. She takes drugs, hurts people's feelings and increasingly loses her grip.
SCREENING TIMES:
19.02. / 15:30 Cubix 2
Learn more about the film in our interview with Donatienne Berthereau.
Directed by: Zeno Graton
Belgium, France, 2023, 83′
TEDDY nominated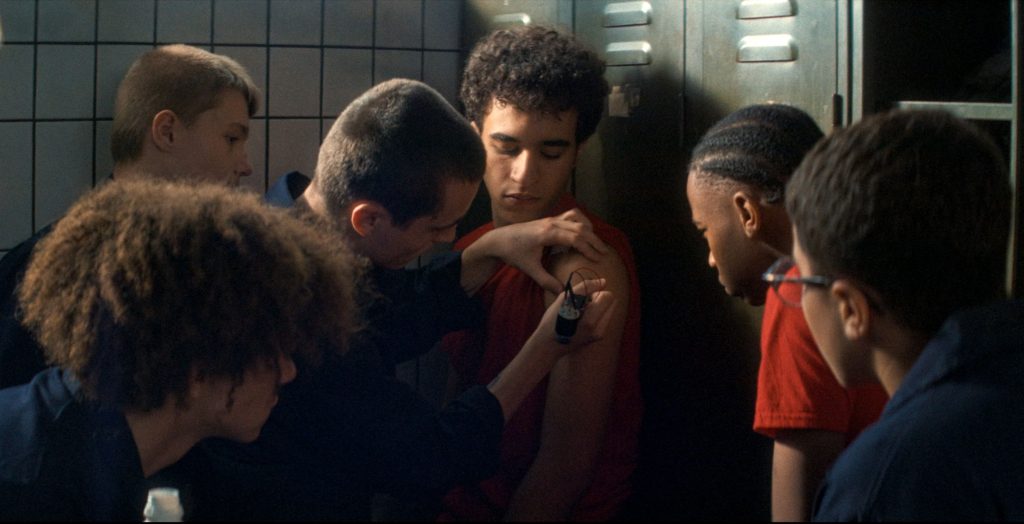 "In the middle of the lake we'd sometimes see fish trapped in the ice lined up beside one another. I thought they spent the winter there, then woke up in the spring. I thought they came back to life and breathed again, like before."
In a youth correctional facility, Joe is preparing for his return to society, uncertain as to what life will look like on the other side of the barbed-wire fence. But when new arrival William moves into the cell next door, Joe's desire for freedom quickly gives way to a desire of another kind. Through camera obscura photography, ink drawing, dance and rap, Joe and William embark on a twin journey of emotional and expressive emancipation, revolving around each other with increasing yearning and despair. This debut feature charts the twists and turns of a passion between two young men who thought their lives had been put on hold and offers an uncompromising vision of love: behind these walls, passion comes first, and liberty only a distant second.
SCREENING TIMES:
19.02. / 20:00 Urania
Learn more about the film in our interview with Zeno Graton.
Directed by: Ira Sachs
France, 2023, 91′
TEDDY nominated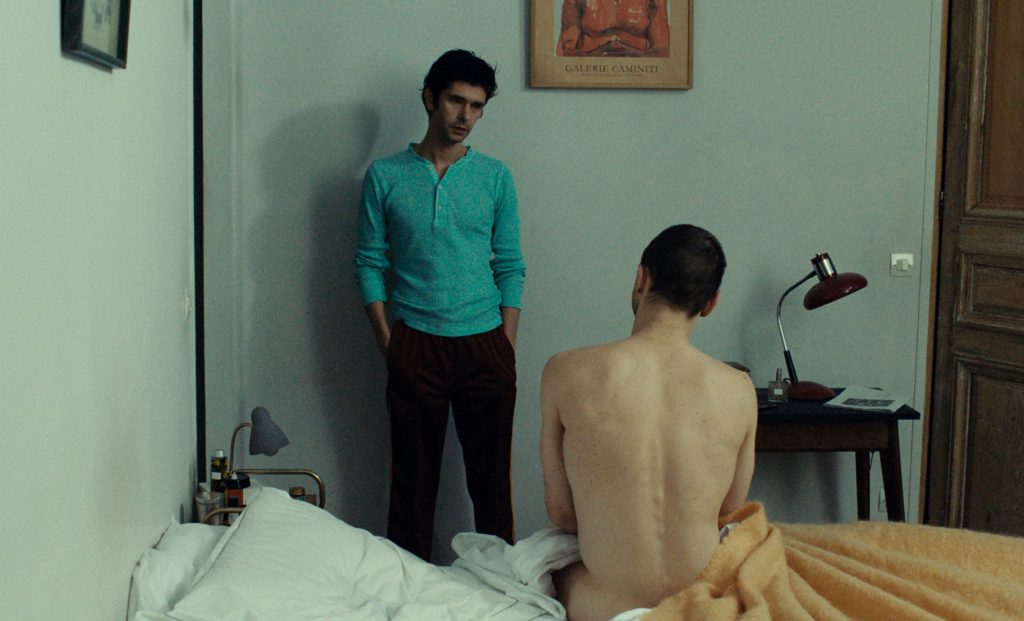 On the final day of his shoot in Paris, German filmmaker Tomas is visibly tense. He is all stern exactitude as he explains to his extras just precisely how to position their hands or what their motivation is as they walk down a flight of stairs – right up until the final slate. At the wrap party, Tomas falls first into the arms of his British husband Martin, but then he meets a young primary school teacher, Agathe. Adance develops into a flirtation and then into a passionate night together. The next morning, Tomas proudly tells Martin that he has slept with a woman. As this one-night stand grows into something more, the relationship between the two men begins to change. A tale of relationships that is marked by passion, jealousy and narcissism unfolds in which each shows scant sensitivity for the needs of the others. Ira Sachs' latest work, his sixth outing in Panorama, once again proves his talent for carefully observed relationship dramas. There is a hint of French cinema and a tang of Fassbinder wafting around the three protagonists as their personal wounds constantly redefine the power relations between them.
SCREENING TIMES:
19.02. / 19:15 CinemaxX 10
Learn more about the film in our interview with Ira Sachs.
Directed by: Sacha Polak
Netherlands, United Kingdom, 2023, 103′
TEDDY nominated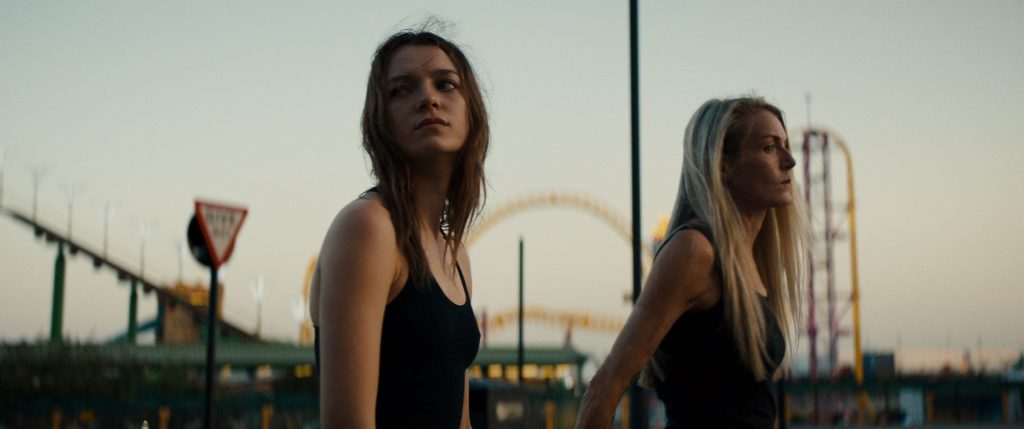 When 23-year-old Franky hears the words "I love you" from her boyfriend after sex, her response is merely: "Whatever, I'll see you later." As a child, she was seriously injured by a fire and this has left its mark on more than just her body. For 15 years, she has been trying to bring those responsible to justice. Franky is now working as a nurse in the very hospital where, back then, her life was saved. She is a welcome sight in every room and finds the right words for every patient, including the impetuous Florence. The two fall in love, and Franky runs away from her domineering family in London's working-class Dagenham to find instead a safe haven with Florence and her patchwork family. But the past will not let her rest, and it is not long before cracks begin to appear in her relationship with Florence. Silver Haze is the second collaboration between director Sacha Polak and non-professional actor Vicky Knight. The story is based on improvisations and recollections of true events from Vicky Knight's life. The sensual camera captures images that are immediate and raw but also gently poetic.
SCREENING TIMES:
19.02. / 16:00 International
Learn more about the film in our interview with Sacha Polak.
Directed by: Frauke Finsterwalder
Germany, Switzerland, Austria, 2023, 132′
Irma Countess von Sztáray does not have it easy. Shortly before her application to become lady-in-waiting to Empress Elisabeth of Austria and Queen of Hungary known as "Sisi", Irma gets a bloody nose from her strict mother in all the excitement. Then, at court, she is put on display like a prize cow and interrogated. At Sisi's summer residence on Corfu, Irma first has to prove her athleticism in sadistic exercises and is then put on a diet of cocaine extracts before she finally meets the moody and erratic empress in person. In between laxative teas and watery soups, hikes and beauty treatments, the two very different women quickly become close – though only as close as Sisi will allow, naturally. But every summer has an end, and when they return to Vienna, the lives of Sisi and Irma change drastically. In her wild reinterpretation of the oft-told "Sisi" myth, Frauke Finsterwalder unleashes two acting forces of nature – Susanne Wolff and Sandra Hüller – on each other and allows them to upstage each other. With stunning costumes by Tanja Hausner and set to a soundtrack by Nico, Portishead and Le Tigre, the film transports us to a world dominated by women to which, apart from the queer maids, only the gay Archduke Viktor has access.
SCREENING TIMES:
19.02. / 09:00 CinemaxX 7
Directed by: Vincent Dieutre
France, 2023, 108′
TEDDY nominated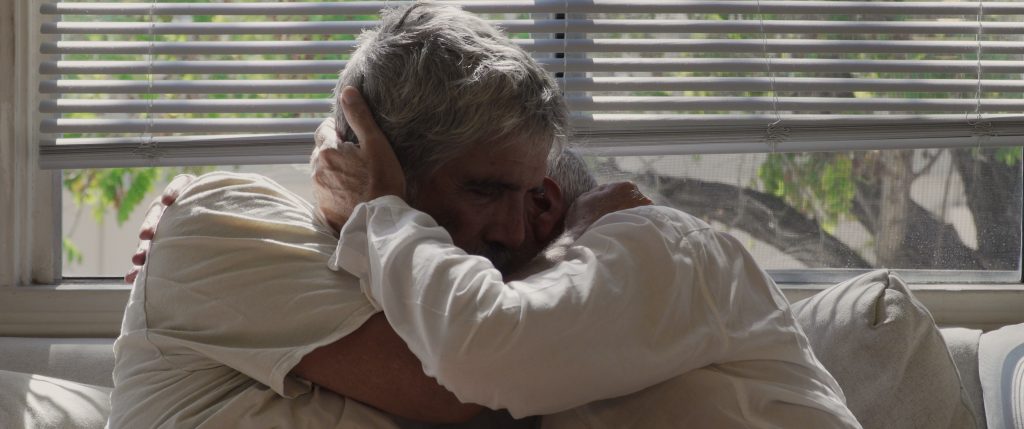 During the pandemic, the European filmmaker travels to Los Angeles, which is no stranger to spectacle and disaster. Under the Hollywood sign, being constantly in motion is de rigueur: never stop, never look too closely, never develop a feeling of being here. Long tracking shots from the safety of the Ford Mustang take in the city, whose shimmering surfaces reflect back to the filmmaker his own perspective, shaped by cultural criticism. The voids diagnosed by Baudrillard and Bégout, the missing connections, the meaninglessness, the end of the world which has perhaps already occurred, look surprisingly exciting through the tired eyes of the Old World: a 40-year-old love story is rekindled, love's movements fall out of the cool flow of time, coyotes conquer the gardens, snakes swim in the pools. A chorus of actors share doomsday poems by E. E. Cummings, Ocean Vuong, Claudia Rankine and more with each other; these voices from the New World interrupt the French commentary. And two 70-plus bodies from two extinct worlds synchronise tenderly with the cinema of attractions.
SCREENING TIMES:
19.02. / 18:00 Delphi Filmpalast
Learn more about the film in our interview with Vincent Dieutre.
Directed by: Joris Lachaise
France, Colombia, 2023, 153′
TEDDY nominated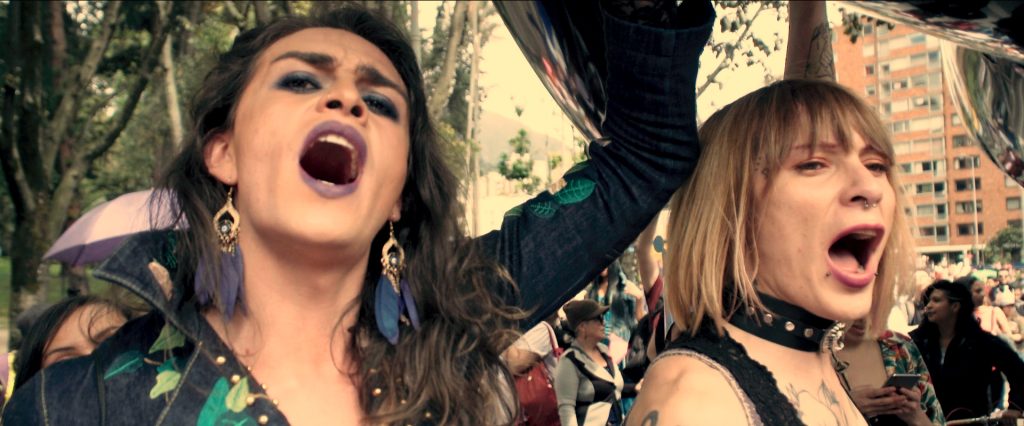 In a Colombian prison in 2012, the left-wing intellectual FARC rebel Jaison and the hitherto apolitical trans former sex worker Laura fall inlove. Their bond initially causes distrust within the FARC, but the charismatic Jaison is able to dispel such misgivings by calling for acommon class struggle, and evoking a sense of solidarity that draws on the shared experience of discrimination. This utopia of a just world sees trans activists stand together with disarmed FARC fighters at demos in Bogotá's red-light district and in FARC camps in the mountains. Thus, the Trans FARC begins to fight together for a society where trans rights are part of the peace treaty and where shared parenthood is possible for trans sex workers such as Daniela and Max. The FARC has been portrayed many times in documentaries in recent years, but director Joris Lachaise comprehensively depicts an entirely new aspect. His film organically interweaves different periods and footage shot by the protagonists themselves in various prisons. The title of the film, Transfariana, refers to the female FARC members, the "Farianas".
SCREENING TIMES:
19.02. / 15:00 Cubix 9
Learn more about the film in our interview with Joris Lachaise.
RERUNS:
After
19.02. / 16:00 Cubix 5
All the Colours of the World Are Between Black and White
19.02. / 13:00 Cubix 5
Almamula
19.02. / 18:45 Cubix 8
La Bête dans la jungle (The Beast in the Jungle)
19.02. / 10:00 Cubix 7
Desperté con un sueño (I Woke Up With a Dream)
19.02. / 09:30 Filmtheater am Friedrichshain
Drifter
19.02. / 19:00 Cubix 5
Es gibt keine Angst (Afraid Doesn't Exist)
19.02. / 11:00 Kino Arsenal 1
Femme
19.02. / 21:30 Zoo Palast 1
Joan Baez I Am A Noise
19.02. / 14:00 Thalia – Das Programmkino (Potsdam)
Kill Boksoon
19.02. / 09:30 Cubix 9
Knochen und Namen (Bones and Names)
19.02. / 19:00 International
Mammalia
19.02. / 10:30 Zoo Palast 5
Manodrome
19.02. / 12:15 Verti Music Hall
Motståndaren (Opponent)
19.02. / 18:30 Cineplex Titania
Orlando, ma biographie politique (Orlando, My Political Biography)
19.02. / 10:30 International
19.02. / 13:30 Zoo Palast 3
19.02. / 13:30 Zoo Palast 4
19.02. / 13:30 Zoo Palast 5
19.02. / 22:00 Cubix 5
Perpetrator
19.02. / 21:30 Cineplex Titania
A Rainha Diaba (The Devil Queen)
19.02. / 10:00 Akademie der Künste
Sisi & Ich (Sisi & I)
19.02. / 18:00 Zoo Palast 1