---
DJS @ Schwuz 06.02.15
---
ENA LIND
Ena Lind has been a mainstay of the Berlin scene since 2006. As an electro DJane she exudes a creativity and energy that moves clubbers to their core and never fails to get the dance floor moving. Her feel for timing, her awareness of her audience, her selection of tunes and her sense for the theatrical transform her sets into dramatic performances, into musical journeys through the night. And her vivacious character undoubtedly adds a particular spark to her gigs.
---
JANUS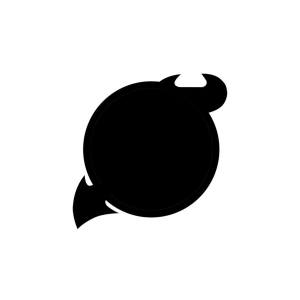 The first Janus – operated by two Americans, with a German local, Lotic, as resident DJ – party debuted just over a year ago with Jersey club king DJ Sliink; subsequent events have featured the likes of Venus X, Total Freedom, Jam City, Slava, Ssion, Teengirl Fantasy and more. These kinds of hyper-modern, cross-genre club pollination sets occur regularly in New York, for instance, but while most of these DJs and producers are American, Europeans do clubbing better and that's reflected here.
---
JULIE CHANCE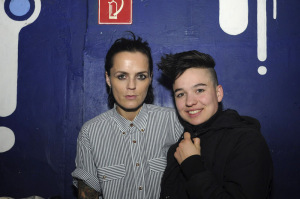 Over the years, Julie Chance has been an active DJ in her hometown Dublin, London and now in her current home of Berlin, where she's quaked the floors of Berghain, Gretchen and Festsaal Kreuzberg.  Whether in a dark and dingy basement at 4 a.m. or amidst the fashion elite at a daytime tradeshow, Julie knows how to rock the house—and "house" is definitely her modus operandi, with an arsenal ranging from old Chicago classics to sleek, cutting-edge tech-house, always developing her style by digging through the crates of history as well as sniffing out the latest tracks. Aside from DJing, Julie is a founding member of the electro/shoegaze band Kool Thing and an art photographer.
---
LEGO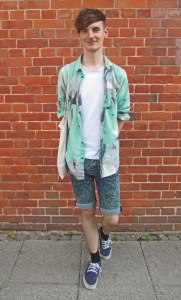 Born in Berlin, Lego has spinned his records already for two years now at queer indie-electro parties like BANG! in Oberhausen or HELKI in Potsdam. Furthermore, he became a resident DJ at the SchwuZ party LONDON CALLING, where he loves to play songs of Björk, The Knife or David Bowie. Next to his DJ nightlife, Lego studies graphic design in Bremen, Germany.
---
LUCKY PIERRE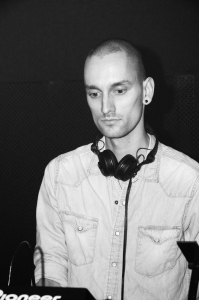 Starting with indie and rock music, not long ago Lucky Pierre explored for himself the power of electronic music. Since 2013, he shares his love for tech and deep house with Berlin's party crowd. Normally playing mostly the late after hours at SchwuZ, Lucky has got a lot planned for 2015.
---
MARSMAEDCHEN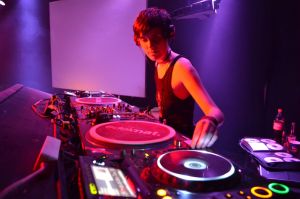 Marsmaedchen is a DJane, singer and at home at many parties in Berlin, Hamburg and in the Ruhrpott area of Germany. Anything is possible when she puts on her "Rockqueerhiphopurbanbalkanbeatzalltimefavsriotgrrrrlpunkelectropopswing" fusions as the main objective of this "Girl from Mars" is to make people dance – and she shows that every year in front of SO36 (in the Kreuzberg area of Berlin) at the MyFest stage. However, Marsmaedchen also uses her guitar and laptop to make music, which she describes as "musical anarchy": somewhere between Blues, HipHop, Pop and Electro.
---
Djs SchwuZ 13.02.2015
---
BLACK CRACKER & FRIENDS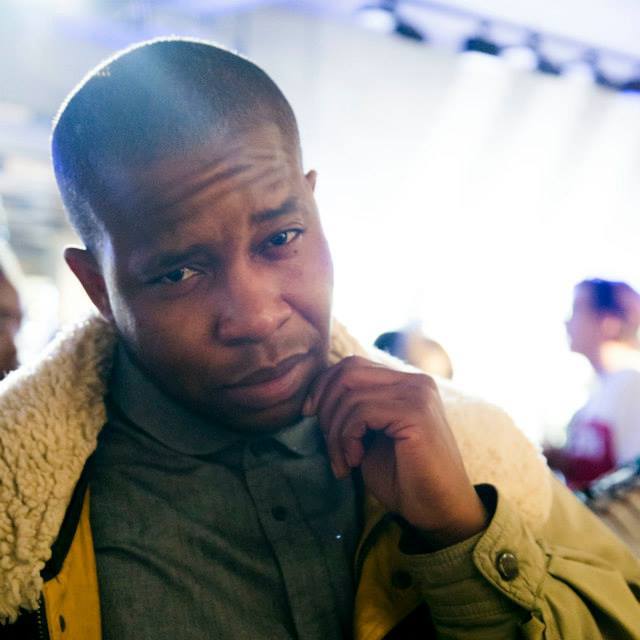 Stoic as fuck, with a baby face and a set of blue-collar shoulders, Ellison Renee Glenn aka Black Cracker rocks a swag aesthetic that lies somewhere between Dipset and Blackbox. Currently living between Berlin and Lausanne, but based professionally out of NYC, he works as a producer/MC/writer and has collaborated with the likes of Cocorosie, Creep, Bunny Rabbit and Grand Pianoramax, among others.
---
DISCO GESSNER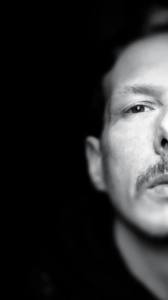 The DJ-gene runs in the family: with inheriting the vinyl collection of both his mum and his brother, Disco Gessner's career pass was kind of predestined. Mixing original disco-tracks with modern housebeats, he quickly gained international fame. Today he's one of the germany's most experienced DJ's.
---
HINTERGRUNDRAUSCHEN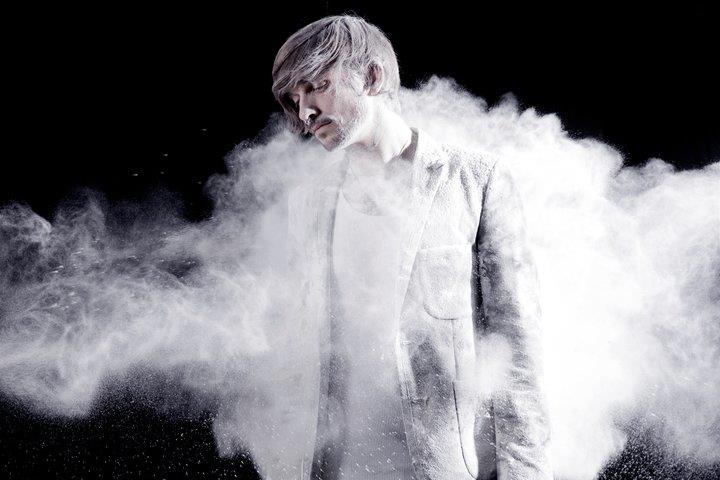 Born and raised in the former East Berlin, Hintergrundrauschen is very much influenced by the technoid Berlin sound of the early 1990s. He belongs to the "young guard" of the new Berlin DJ talent. His sets sparkle with emotionally charged energy, with musical roots reaching from Kraftwerk to Donna Summer to Carl Craig. Besides Cologne he also enjoyed gigs all over Europe as well as the gay club scene in Berlin and his monthly residency in Tresor Club.
---
GLORIA VIAGRA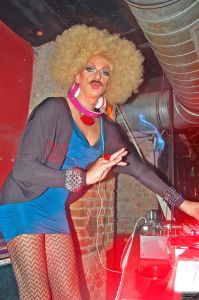 Berlin's one and only "Empire State Building" of drag entertainment… Tall, nasty, professional… Every 2nd Friday of the month Gloria Viagra runs her own party PARTYSANE! at SchwuZ club! Furthermore, she does shows and sings live with her own band "SqueezeBOX"! She won awards as "2nd Best National DJ 2009" and "Best Drag Queen 2010", as well as she performed at "The Voice of Germany" in 2012! A showgirrrrrrl, which whirls all around the globe and fights for human rights with political actions.
---
PA$CHA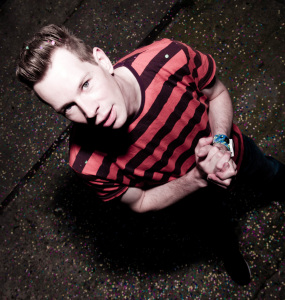 Known as a party organizer, Pa$cha is mixing R'n'B and hip hop music as a DJ. Every month, he spins his records at "Partysane" and, in addition, holds his regular party "Peaches & Cream" in different venues.
---