Golden Globes – over, Critics' Choice Awards – done, The Oscars – There is enough time. No, at these days two other Awards are in the focus. Who gets the Golden Bear, this is top secret as always. We from the TEDDY are more transparent in the things likes that – we do not conceal anything. But of course we also can allow ourself some secretiveness.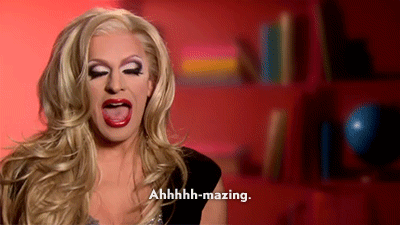 It's halftime at the Berlinale. In the last days, we could see amazing stories, weird characters and exciting popcorn movies. The international film is a guest of Berlin. And now the best is coming: This continues! According to the motto 'The glass/ isn't half-empty, it's half-full' The second halftime of the Berlinale is still ahead of us.
Just the TEDDY AWARD CEREMONY isn't that far away anymore. So everyone who has not bought a ticket yet should get one immediatelly. After all, who wants to miss the party of the year?!
---
Kumu Hina
A Place in the Middle
USA 2014
25′
Director: Dean Hamer, Joe Wilson
She feels more like a boy than even most boys. This documentary follows eleven-year-old Hawaiian girl Ho'onani who dreams of leading her school's traditional hula group. Hula is a mixture of dance and theatrical performance that is central to the culture of the Hawaiian people and requires a lot of practice. Here too, Ho'onani would like to dance on the boys' side. Normally she wouldn't be allowed to do so but Ho'onani is fortunate to have as her teacher the charismatic Kumu Hina, who assigns Ho'onani a special place in the middle. In ancient Hawaii there was always a life between genders, and a place for those who embrace both men and women. Kumu Hina knows what she is talking about for, twenty years ago, she was a man. Kumu Hina uses her profound knowledge to convey to her pupils the culture of their ancestors – a culture that has not been forgotten, in spite of years of influence by Christian missionaries. The magic word is 'aloha', meaning a life in harmony with nature. It also means that every man and every woman should be loved, respected and valued.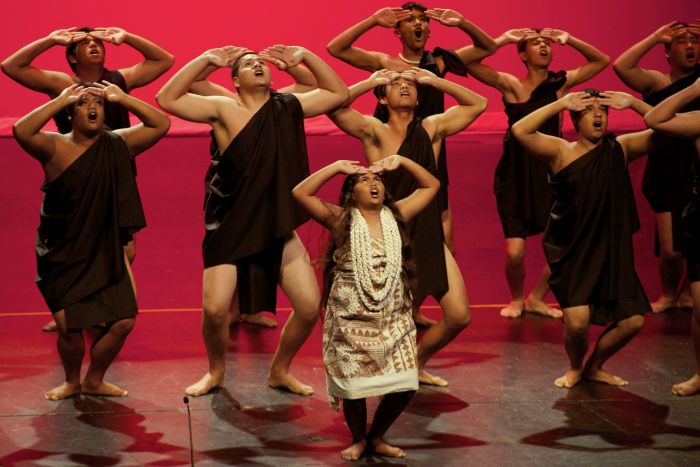 10.00 am, Filmtheater am Friedrichshain
---
Danielův Svět
Daniel's World

Czech Republic 2014
74′
Director: Veronika Lišková
Daniel, a 25-year-old student of literature, lies in the bath. Off-screen we hear his voice: 'Although I've never been with either a boy or a girl, I can't say my life lacks love.' But what is it like for a young
man who loves boys; a man who, unable to ever fulfil his desire, either has to content himself with sexual fantasies or use medication to suppress his feelings? This film accompanies Daniel in his struggle to accept himself, and his desperate search for a partner. While we watch simple yet wellcomposed images of Daniel at the hairdressers, ice skating, or taking his mother's dog out for a walk,
his off-screen commentary continues to probe and find a way to handle both his coming out and his unfulfilled desires and live a fulfilled life. Not wanting to distort her protagonist's voice, nor make his face unrecognisable, Veronika Lišková met over twenty paedophiles before choosing to work with Daniel who, in spite of being aware of how vulnerable he is making himself, is exceptionately open about his condition.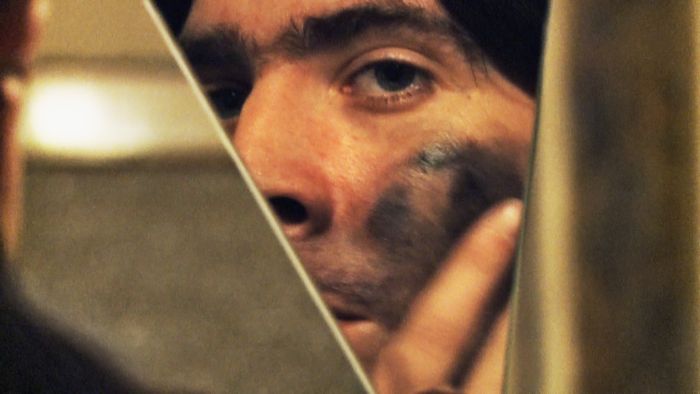 12.00 pm, CineStar 7
---
How to Win at Checkers (Every Time)
How to Win at Checkers (Every Time)

Thailand/USA/Indonesia 2015
80′
Director: Josh Kim
Cast: Thira Chutikul, Ingarat Damrongsakkul, Iirah Wimonchailerk, Arthur Navarat
The poor outlying districts of Bangkok are a world where you grow up very quickly. After both their parents die, eleven-year-old Oat, his little sister and his older brother Ek move in with their aunt. Ek
works in a bar for male prostitutes and transvestites. His relationship with Jai, the son of rich parents, began when he was still at school. Their uneven love for one another is put to the test when the day of the annual conscription arrives; this is when a lottery decides who must do military service and who can stay at home. Young Oat steals money from the local mafia boss in order to buy their beloved brother and family breadwinner out of the army. His actions have dramatic and traumatic consequences.Told from the younger brother's point of view, the film takes a refreshingly unadorned and impartial look at an essentially loving environment where social conditions are governed by venality, corruption and false ideals.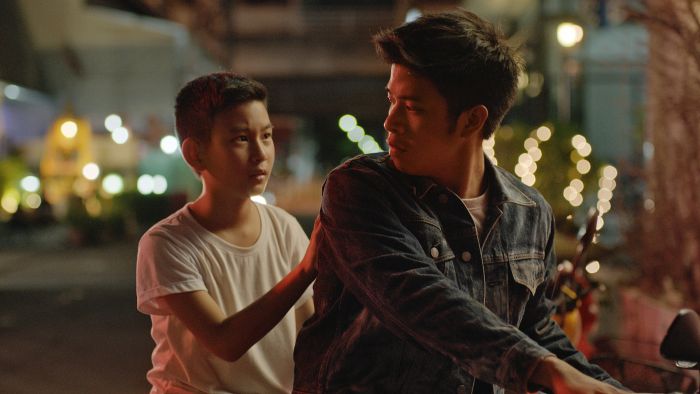 14.00 pm, Kino International
---
Al Bahr Min Ouaraikoum
The Sea is Behind
Marocco 2014
88′
Director: Hicham Lasri
Cast: Malek Akhmiss, Hassan Badida, Yassine Sekkal, Mohammed Aouragh
Tarik is unable to shed a tear about the loss of his children, or that his life is in ruins. Instead he shrouds his moustache under a veil and sways his hips to the music as the procession moves down the street. Tarik is a H'Dya, a traditional dancer who appears in women's clothes. Tarik's father, who leads the parade down the empty Moroccan streets, bawls his eyes out when his beloved cart horse Larbi refuses to go on, and combs his mane lovingly with his dentures. Tarik's ex-wife's bruiser of a partner installs himself in Tarik's toilet. And Tarik's friend Murad is threatened and insulted on account of his homosexuality. Was there really something in the water, as everyone claims? Or is it all in Tarik's mind?In his third feature film, Hicham Lasri tells us, in surreally beautiful black-andwhite images, about traditions and trance, intolerance and violence, friendship and flesh and blood. And about animal love – albeit possibly inappropriate. Aided by raucous Moroccan rock music, Lasri composes a David Lynch-like state of intoxication to produce a truly modern Maghrebi cinematic experience.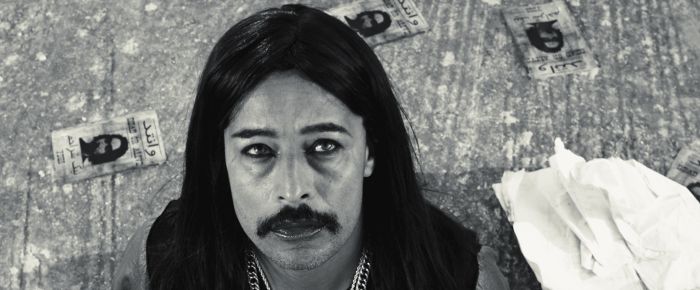 14. 30 pm, Cubix 9
---
 I am Michael
I am Michael

USA 2015
100′
Director: Justin Kelly
Cast: James Franco, Zachary Quinto, Emma Roberts
San Francisco in 1998. Queer activist Michael is passionately committed to supporting gay and lesbian youths. His own deep longing to belong means that he is tirelessly engaged in redefining his own existence, absorbing with apparent ease young Tyler into his long-term relationship with his friend Bennett. The trio decides to travel America to record on film the lives of gay teenagers. They
subsequently manage to raise the cash to launch Michael's own LGBT magazine. But Michael isn't happy with the way he's living his life. Following a suspected heart attack he strives to find a way to balance sexuality and spirituality and decides to leave his chosen family and friends. After engaging in meditative contemplation and heterosexual experiments, he firmly embraces Christianity.In his sensitive directorial debut, Justin Kelly deftly juxtaposes different periods of time to describe the unusual transformation of Michael Glatze, the co-founder of the magazine 'Young Gay America' and a one-time inspirational figure of the LGBT community who, after prolonged and persistent soulsearching, decided to reject homosexuality and become a preacher.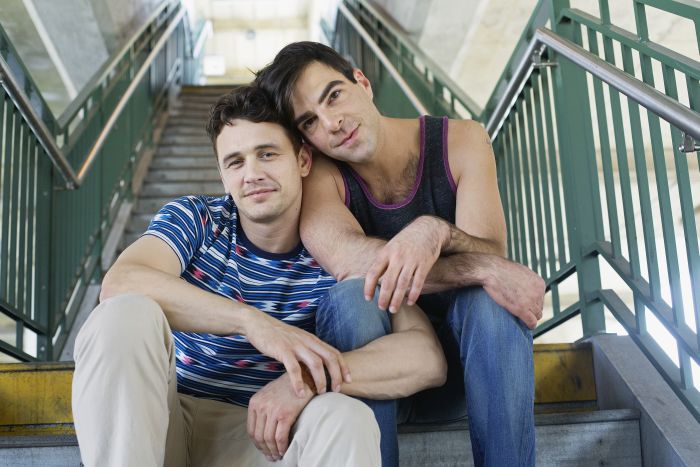 15.30 pm, CinemaxX 7
---
Blood Below the Skin
Blood Below the Skin

USA 2015
32′
Director: Jennifer Reeder
Cast: Jennifer Estlin, Kelsey Ashby-Middleton, Morgan Reesh, Marissa Castillo
'Blood Below the Skin' chronicles a week in the lives of three teenage girls who attend the same high school class. Coming from different social circles, the girls prepare for the most important night of their life – Prom Night. They have formed a dance group and rehearse the choreography. Two of the girls are drawn to one another and fall in love. The third is forced to take care of her distraught mother in the wake of her father's disappearance. Each girl finds refuge in her room and bed, comfort and a place to explore new feelings. The music blasting from the turntable provides a magical synchronicity between them all – the space-time continuum is expanded by the dimension of music.Jennifer Reeder tells everyday stories with stylistic elements of magic realism that recall Latin American cinema. All it takes is the power of thought in order to express your love to another.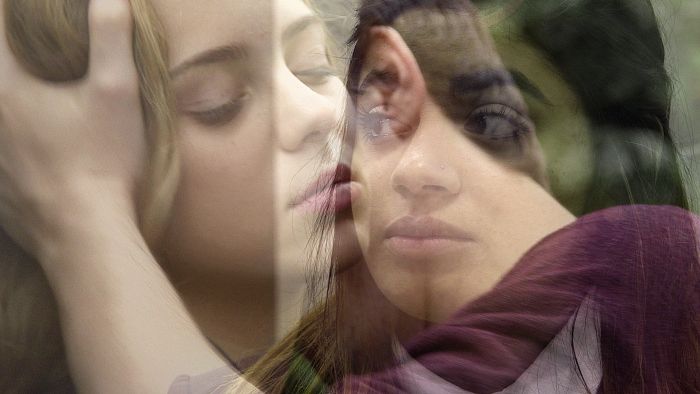 16.00 pm, CinemaxX 5
---
Fassbinder – lieben ohne zu fordern
Fassbindern – to love without demands
Denmark 2015
109′
Director: Christian Braad Thomsen
Cast: Rainer Werner Fassbinder, Irm Hermann, Harry Baer, Andrea Schober
Rainer Werner Fassbinder was probably Germany's most significant post-war director. His swift and dramatic demise at the early age of 37 in 1982 left behind a vacuum in European filmmaking that has yet to be filled, as well as a body of unique, multi-layered and multifarious work of astonishing consistency and rigour. From 1969 onwards, Danish director and film historian Christian Braad Thomsen maintained a close yet respectfully distanced friendship with Fassbinder. Fassbinder – Lieben ohne zu fordern is based on his personal memories as well as a series of conversations and interviews he held with Fassbinder and his mother Lilo in the 1970s. The film also contains current interviews with Irm Hermann and Harry Baer, both of whom were close to Fassbinder. Beginning with Fassbinder's extraordinary childhood in traumatised post-war Germany, the film, which is divided into seven chapters, provides an illuminating, intimate and moving tribute that bears witness to the
enduring relevance of both the man and his work. Today in particular his oeuvre continues to provoke us to engage with controversy and tension – be it aesthetical, creative or critical.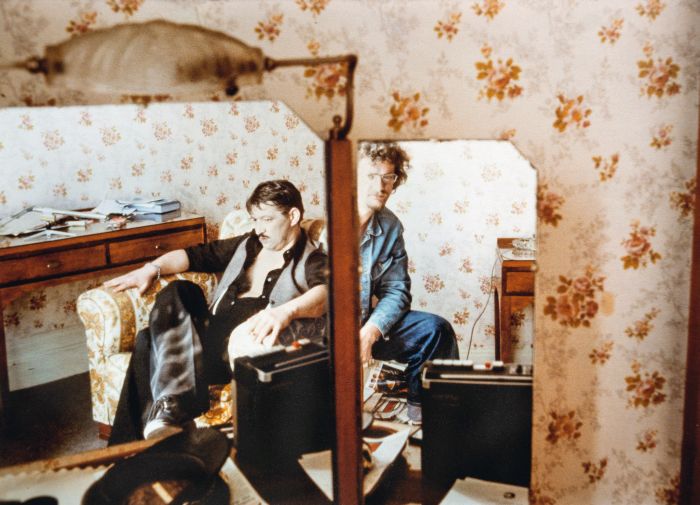 07.02.2015, 17:00, Cubix 7
16.30 pm, Kino International
---
Nasty Baby
Nasty Baby
USA 2014
100′
Director: Sebastián Silva
Cast: Kristen Wiig, Sebastián Silva, Tunde Adebimpe, Agustin Silva
Freddy is an artist whose desire for a baby has become something of an obsession. He surrounds himself with photographs of his childhood and is working feverishly on a fresh piece about new-borns. He and his partner Mo have even managed to persuade their best friend Polly to have their baby. However, after numerous failed attempts to conceive, this proves to be more difficult than they first envisaged. Freddy's planned video installation also turns out to be rather more complicated than he thought. And then, when the 'Bishop', their rather deranged neighbour, begins tormenting them with his serious chicanery, their hitherto carefree existence starts to go dangerously awry. A series of surprising events bring their frustrations to a head and before long, Freddy and his friends begin to lose their grip on reality.Sebastiàn Silva's savagely satirical film is an angry portrait of a group of presumptuous and self-absorbed bohemians. The director himself plays the role of Freddy, infusing his performance with the complacency, doggedness, ignorance and egomania of a social circle which is in the process of becoming estranged from their original visions and dreams.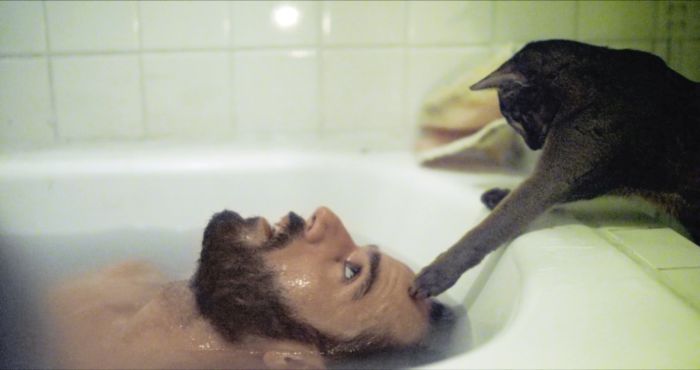 17.00 pm, Nasty Baby
---
Untitled (Human Mask)
Untitled (Human Mask)

France 2014
19′
Director: Pierre Huyghe
A macaque monkey, trained to work as a waitress at a restaurant in Japan, sits alone in a deserted dining hall. Waiting amid the dystopian setting for her moment to perform, the monkey seems trapped within her role, forced to enact the human condition.

19.00 pm, AKD Hanseatenweg
---
54: The Director's Cut
54: The Director's Cut
USA 2015
106′
Director: Mark Christopher
Cast: Ryan Philippe, Salma Hayek, Neve Campbell, Mike Myers
We've revolutionised going out', pronounces club owner Steve Rubell. At the legendary Studio 54, the mother of all nightclubs since the invention of disco, clubbing was much more than just socialising to music. In 1998, director Mark Christopher created a cinematic monument to this ostentatious mixture of Art Deco and plush, frivolous 1970s hedonism and drug-induced 24-hour party people. At the producers' behest his film about this up-market disco in New York was changed considerably prior to its theatrical release and an extra 25 minutes of new material was added – including an ending that differed from the one in the original screenplay. Now, seventeen years after the premiere of the producers' version, the Panorama is presenting for the first time the painstakingly reconstructed original version telling the story of young, curly-haired blond Jersey boy Shane O'Shea who loses himself in the bewitchingly glamorous world of sex, drugs and disco and who only just manages to jump ship before the club is closed down by the police. This reintegrated version is weightier, darker, more drug-addled and above all queerer than the version that received the nod at the time.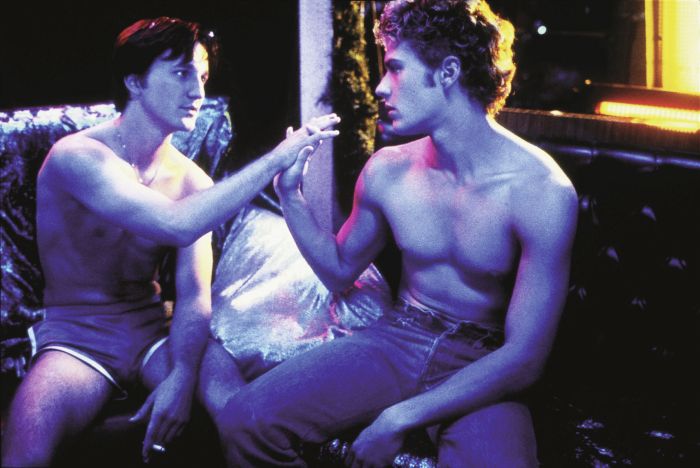 19.30 pm, Kino International
---
 The Yes Men Are Revolting
The Yes Men Are Revolting
USA/Germany/France/Denmark/Netherlands
2014
92′
Director: Laura Nix, Andy Bichlbaum, Mike Bonanno
After almost two decades of humorous guerrilla activism against economic greed and political corruption as The Yes Men, everyday life and a crisis of identity seem to have caught up with the duo: Mike Bonanno now has a wife and children, and Andy Bichlbaum has not given up hope of a lasting relationship with his male partner. Their critical interventions, in which amongst other ruses they pretended to be spokespeople for the US Chamber of Commerce or for Shell and announced a change of tack to nonplussed members of the press have fizzled out without having had the desired effect. Growing responsibilities in their private lives have influenced their ability to stage interventions together. In spite of this they still feel a duty to oppose climate change – which far overshadows any of humanity's other problems – with all they have. Alternating between Andy and Mike's diary-like perspectives, this third film about The Yes Men (2009 Panorama Audience Award), describes the ups and downs of a creative friendship and takes an amusing look at the duo's successful and not so successful interventions from 2009 to the present.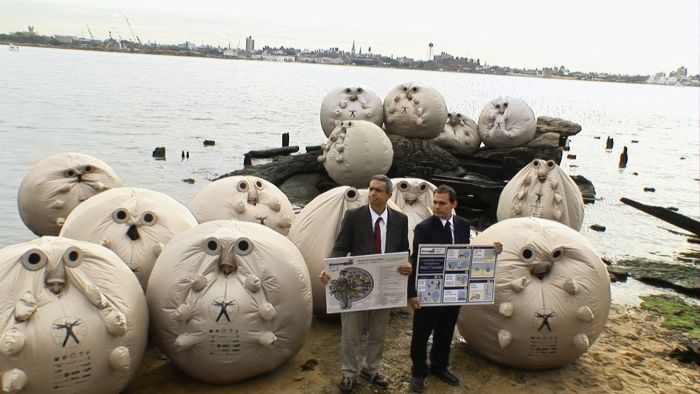 20.00 pm, CineStar7
---
IEC Long
IEC Long

Portugal 2014
31′
Director: João Pedro Rodrigues, João Rui Guerra da Mata
Who inhabits the ancient Iec Long Firecracker Factory? A search for the traces of the history of china crackers, child labour and the ghosts of a majestic ruin.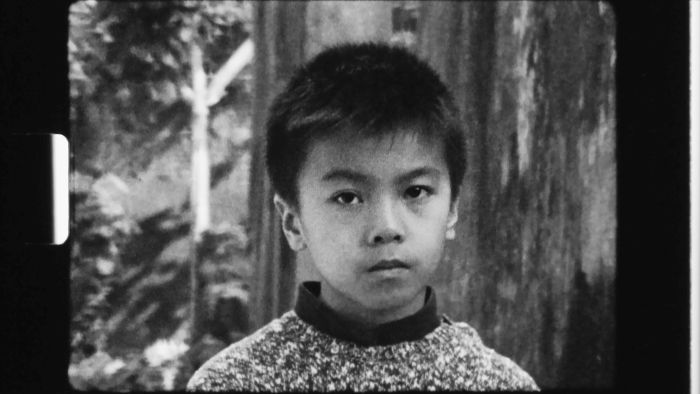 20.30 pm, AKD Hanseatenweg
---
Cancelled Faces
Cancelled Faces

South Korea/Germany 2014
80′
Director: Lior Shamriz
Cast: Kim Won-mok, Lee Je-yeon, Ye Soo-jeong, Won Tae-hee
A man, striving for autonomy, lives in fear of being absorbed by his lover. Korea, the now: When Unk hits Boaz on his scooter, an amour fou takes its course in a performative ballad of dependency, which is intertwined with the staging of an ancient story.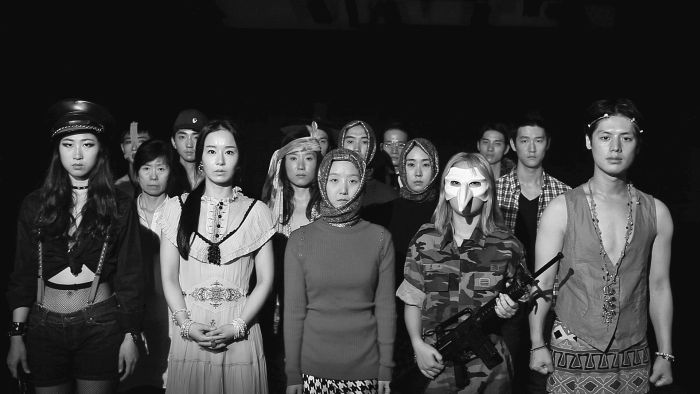 22.00 pm, AKD Hanseatenweg
---
Bad at Dancing
Bad at Dancing
USA 2015
11′
Director: Joanna Arnow
Cast: Eleanore Pienta, Keith Poulson, Joanna Arnow
Interior, Day. Matt and Isabel lie in bed, naked. They have sex. She sits on top of him; they surrender to one another passionately. Joanna, the flatmate, enters the room and sits on the corner of the bed, close to them. Isabel and her boyfriend continue undeterred. Matt (after a while, without glancing sideways): What is she doing here?Joanna: "I can't sleep."Isabel (without stopping having sex): "Were we too loud?"Joanna (without moving to leave): "No." Bad at Dancing is a chamber piece and a comedy. A sex game. Isabel and Matt are together, Joanna would like to be with Matt. Joanna tries out various approaches to achieve her aim. The three move together, embracing from body to body – dressed and naked. Always introversive. Always direct. Envy and emotion are given a surreal context. The question of borders and their necessity is raised anew. A rickshaw always drives on three wheels.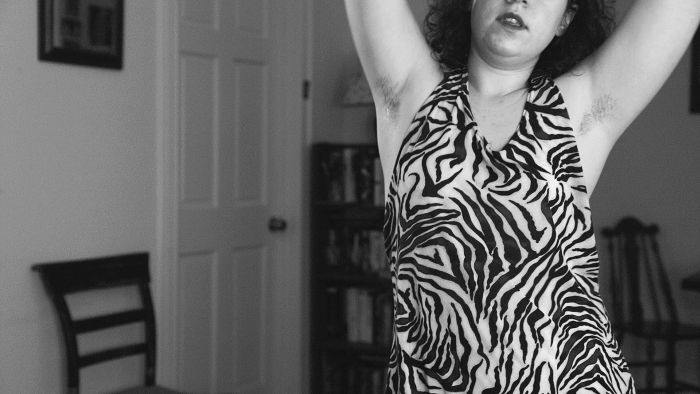 22.00 pm, CinemaxX 3
---
 Zui Sheng Meng Si
 Thontos Drunk

Taiwan 2015
178′
Director: Chang Tso-Chi
Cast: Lee Hong-Chi, Chen Jen-Shuo, Huang Shang-Ho, Lu Hsueh-Feng
The camera follows closely on the heels of two brothers – one gay, the other straight. Both are looking for a job in order to survive. But both are also looking for themselves and long to find a foothold in life. The younger brother sells vegetables at the market where he meets a young woman who cannot speak but who gets up to all sorts of crazy things. The older brother is attracted to a dancer at a nightclub and finds himself drawn into some shifty business. Taking its cue from the rhythm of their wanderings, the film stays very close to its protagonists, showing them in lonely moments at the river, rambling boisterously through Taipei's club scene by night, among barkers at the market, and in quiet moments together. Again and again the tone and hence the mood of the film changes. Zui Sheng Meng Si proves once again that young Taiwanese cinema does not have to avail itself of classical storytelling to fascinate its audience. These are lives in limbo, without fixed coordinates. In this way the film evolves into a portrait of manners, and a panorama of a society that does not appear to welcome its next generation.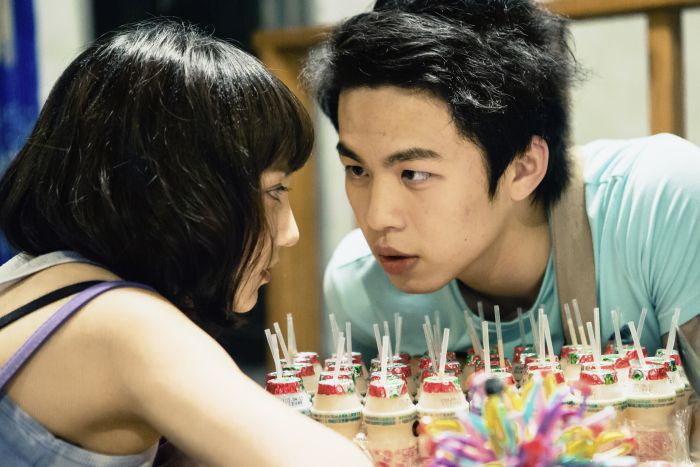 22.30 pm, CineStar 7
---
Ausência
Absence
Brazil/Chile/France 2014
87′
Director: Chico Teixeira
Cast: Matheus Fagundes, Irandhir Santos, Gilda Nomacce, Francisca Gavilán
Ever since his father left his family in the lurch, 15-year-old Serginho has been trying hard to cope with the new challenges of his daily life. He works with his uncle at the market, supports his depressed mother as best he can, and takes care of his little brother. But how can he find his place in a world that compels him to grow up in such a hurry? Full of longing for affection, he drifts through São Paulo with his friends Mudinho and Sivinha, visits an aunt who works in a circus on the edge of the city and spends as much time as possible with Ney, who gives private lessons, and to whom he feels especially close. But Serginho is consistently disappointed. He wants more from his mother, his friends, his future – and from Ney. Unfazed by the machismo that pervades his environment, he refuses to give up searching for a path between being responsible and caring and finding emotional security.Matheus Fagundes, who is just 17, lends both charismatic charm and a touching sense of self-confident ease to the role of the emotionally and sexually troubled Serginho. This enables his character to bear the weight of social expectations with profound faith in the possibility of happiness.
22.30 pm, Colosseum 1
---
Bizarre
Bizarre
France/USA 2015
98′
Director: Étienne Faure
Cast: Pierre Prieur, Adrian James, Raquel Nave, Rebekah Underhill
Maurice, a reticent young homeless man somehow manages to get by in Brooklyn; he spends his nights in parked cars until he finds himself at 'Bizarre', an underground club renowned for its burlesque shows. Maurice is fascinated by the club's playful revues celebrating self-determined sexuality and creative otherness, and the two female club owners both adore him. He soon becomes a part of their chosen family, and begins to bond with introverted Luka. But Maurice turns his back on Luka's growing affection. Running away from his true emotions he drifts aimlessly through the city. He tries to find his feet at a boxing club, where he meets Charlie. Unable to withstand the pressure of his repressed feelings, Maurice unleashes a mounting foment of emotions, pervaded by tenderness and menace. Étienne Faure shot his film on location at 'Bizarre'. Illuminating the promise of an independent future for his aimless escapees in the resplendent creations of 'Bizarre's' artistes, Faure moulds his keenly sensitive observations of these lost, disturbed souls to form a mesmerising trance.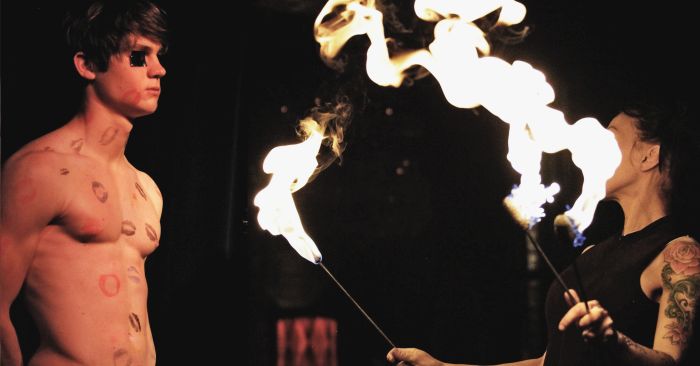 07.02.2015, 22:30, Cubix 7&8
22.30 pm, CinemaxX 7
---
Onthakan
The Blue Hour
2015
97′
Director: Anucha Boonyawatana
Cast: Atthaphan Poonsawas, Oabnithi Wiwattanawarang, Duangjai Hirunsri, Panutchai Kittisatima
Tam, a timid loner, is bullied regularly by his fellow pupils at school. He is met with similar rejection and suspicion within the narrow confines of his parents' dingy home, where his father beats him. One day Tam arranges online to meet Phum at a derelict swimming pool. They are both looking for sex, but their encounter leaves them with a feeling of comfort and security. A close bond develops between the two boys and, before long, they are roaming the rubbish heaps and dark corners of the city together, day and night. Phum opens a door for Tam, revealing a fantastical parallel universe full of spirits and dangerous encounters. Although he feels safe and loved for the first time in his life, Tam can no longer differentiate between dream and reality and finds himself increasingly drawn into a spiral of paranoia and violence.In his feature debut Boonyawatana leads his protagonist into an ambiguous microcosm full of chasms, at the same time cleverly toying with the conventions of different genres.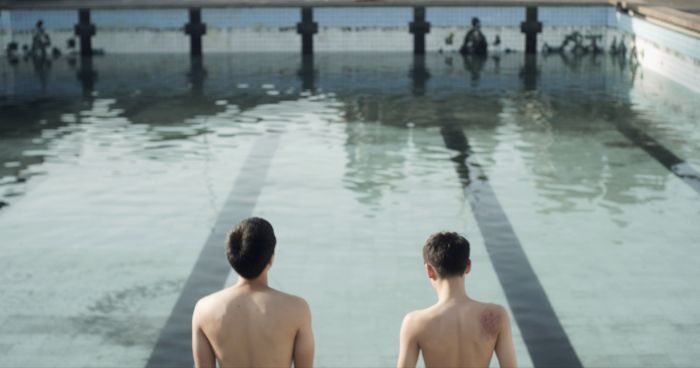 23.00 pm, Cubix 7 & 8