Today the Queer Academy Conference will take place at STATION-Berlin with more then 300 participants and guests from all over the world. Here you can read a portrait of our keynote speaker and special TEDDY AWARD Winner Christine Vachon.
---
Bob Hawk
Bob Hawk has been a part of the independent film scene for over 30 years, and has had his own consultation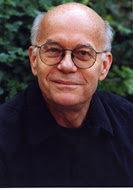 business, filmHAWK, for more than 20 years. Starting with his involvement in documentary as a researcher/archivist on Rob Epstein's Oscar-winning "The Times of Harvey Milk", he has been credited with discovering and/or nurturing the talents of such filmmakers as Epstein, and Barbara Hammer. Hawk served on the Advisory Selection Committee of the Sundance Film Festival for its entire existence (1987-1998). Also, he has also served on many festival juries – including the Berlinale's TEDDY AWARD.
---
Christine Vachon
Christine Vachon is an Independent Spirit Award and Gotham Award winner who co­founded indie powerhouse Killer Films with partner Pamela Koffler in 1995. Over the past decade and a half, the two have produced some of the most celebrated
American indie features including FAR FROM HEAVEN (nominated for four Academy Awards), STILL ALICE (Academy Award winner), BOYS DON'T CRY (Academy Award winner), ONE HOUR PHOTO, KIDS, HEDWIG AND THE ANGRY INCH, HAPPINESS, VELVET GOLDMINE, SAFE, I SHOT ANDY WARHOL, CAMP, SWOON and I'M NOT THERE (Academy Award nominated). In television, Vachon recently executive­produced the Emmy and Golden Globe winning miniseries MILDRED PIERCE for HBO and an upcoming series on Amazon based on the life of Zelda Fitzgerald.  Other recent work includes: KILL YOUR DARLINGS, MAGIC MAGIC, CAROL directed by Todd Haynes and WIENER­DOG written and directed by Todd Solondz.
---
Jan-Christopher Horak
Jan­ Christopher Horak is a recognized researcher and academic based in Los Angeles, USA. He is a former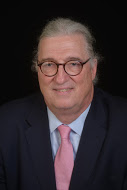 director of the Munich Filmmuseum and held a professorship at the University of Münster. Since 2007 he is  the Director of the UCLA Film & Television Archive and professor of the Critical and Media Studies at the UCLA. His publications include Anti­Nazi­Films Made by German Jewish Refugees in Hollywood (1984), Lovers of Cinema. The First American Film Avant-Garde 1919­1945 (1995), Making Images Move: Photographers and Avant­Garde Cinema (1997), Saul Bass: Anatomy of Film Design (2014)
Keynote. OUTFEST UCLA Legacy Project
Established more than 10 years ago, "Outfest Legacy Project UCLA" is now by far the largest gay film archive in the world. Since 2005 the Legacy Collection has grown from a few thousand movies and videos to more than 35,000 titles in almost all film formats ­ 35mm, 16mm, 8mm, S­8mm, VHS, 2 inch video, U­Matic, Digibeta and others. The collection also includes amateur films, documentaries, avant­garde, and feature films, as well as TV and video broadcasts, for example, the entire archive of the first American TV magazine, "In the Life" (20 years), which is now accessible for everyone on the Internet. The complete archive of the LBGT TV channel, Q Television, is currently being processed and is expected to become available online. Other important items in the collection include "oral histories" by key members of the American gay movement like Jim Kepner, Lillian Faderman, Dorr Legg, Morris Kight, Troy Perry and Pat Rocco, AIDS videos, documentary photos of the first Christopher Street and Christopher Street West demonstrations in New York City and Los Angeles, as well as the historic "March on Washington for Lesbian, Gay, and Bi Equal Rights and Liberation". In collaboration with Outfest some of the most important works, like Parting Glances (1986), The Life and Times of Harvey Milk (1984), Choosing Children (1985) and Anders als die Anderen (1919), were restored.
---
Toby Ashraf (Moderation Talk with Christine Vachon)
Toby Ashraf is a Berlin­based author, curator, and translator. He works as a film critic for both German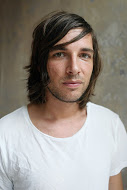 and English speaking pulications. In 2014, he started the Berlin Art Film Festival, which presents unconventional and experimental Berlin films. He also regularly works for film productions and moderates film talks, among other things for the Berlinale sections Forum, Generation, and Talents. In 2015, he won the Siegfried Kracauer Prize for the best film review.