Today, the Queer Academy Conference with more than 300 participants from all parts of the world takes place in the STATION-Berlin. The first panel of the day will be about Queer Archives. Here you find the question that we asked the participants before hand as well as an introduction to our panelists. For further informations you can have a look into the Queer Academy program booklet here.
Question:
"On this panel we want to discuss the notions and realities of contemporary archival work in regards to the medium film. The topical arch will be given by addressing a norm-critical, queer perspective that differentiates and challenges how cultural memory is constructed within hegemonic power structures. Minorities have been excluded by the classical archives and therefore served as "a manifestation of irrelevance to their nation's history ". What can we do to challenge the "official" versions of the past? Film and Video Art needs to be "selected", preserved, restored and then circulated to become a living and constantly progressing archive that is being included in our cultural memory.  Archival interventions need to create a functional and transnational memory that thrive on participation, access and discourse. But how can those interventions look like in theory and practice? What do we define as an archive and how can we challenge the normative understanding of it?"
---
Nanna Heidenreich (Moderation)
Nanna Heidenreich works as a lecturer/researcher in media studies at the University of the Arts in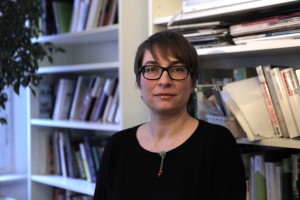 Braunschweig (Germany). She is also co-curator for the Berlinale program Forum Expanded (together with Stefanie Schulte Strathaus, Anselm Franke, Ulrich Ziemons and Bettina Steinbrügge). She has worked many years with the Arsenal – Institute for Film and Video Art in Berlin, including her participation in the project "Living Archive – Archive Work as a Contemporary and Curatorial Practice" (2011-2013). She has published widely on migration, visual culture and postcolonial media theory and has edited several DVDs on political, experimental and feminist filmmaking practices.
---
Alice Royer
Alice Royer is a film and media scholar, archivist, and programmer living in Los Angeles. She is the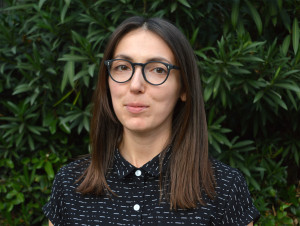 Legacy Project Manager at Outfest, where she oversees the Outfest UCLA Legacy Project, the only program in the world exclusively dedicated to protecting and preserving LGBT film. She is also an Assistant Programmer at Outfest, and has screened films for AFI FEST and the Los Angeles Film Festival. In addition to her film festival work, Alice is a PhD Candidate in Cinema & Media Studies at the University of California, Los Angeles, where she previously earned an MA in Moving Image Archive Studies.
"Independent and orphan LBGTQ films have historically lacked the institutional support necessary to ensure their long-term conservation and preservation. The Outfest UCLA Legacy Project was founded in 2005 in response to such systemic neglect, and remains the only program in the world exclusively dedicated to protecting and preserving LGBTQ films for future generations. A collaboration between Outfest and UCLA Film & Television Archive, the Legacy Project combats the crisis in queer film in three key areas: preservation, education, and access. By combining forces, Outfest and UCLA Film & Television Archive have taken the queer film expertise behind the longest running LGBTQ film non-profit in the US and blended it with the preservation, conservation, and academic strength of a formidable archive and educational institution. The Legacy Project seeks to contribute to discourses surrounding LGBTQ film archives, and collaborate with similarly committed initiatives in its work to redress generations of queer erasure."
---
Martin Koerber
Martin Koerber studied Media, Art History, and Musicology at the Freie Universität Berlin. In the 1980s he took odd jobs in filmmaking, mostly in experimental and documentary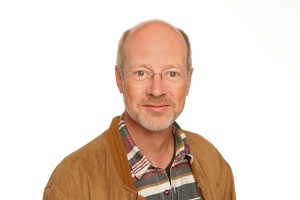 projects. Since 1986 he worked freelance for the Deutsche Kinemathek, Nederlands Filmmuseum, and other film archives, followed by a permanent position at the Deutsche Kinemathek from 1998 – 2003. Since 1988 Martin curated numerous restoration projects of German film classics such as "M", "Testament des Dr. Mabuse", "Menschen am Sonntag", "Weiße Hölle vom Piz Palü", and "Metropolis", to name a few. In his affiliation with the Deutsche Kinemathek he organized  the retrospectives for the Berlin International Film Festival from 1995 – 2003. In 2003, he was appointed as Professor for Restoration of Audiovisual and Photographic Cultural Heritage at the University of Applied Sciences Berlin. Since 2007, Martin is the Head of the Film Archive at the Deutsche Kinemathek – Museum for Film and Television.
The Deutsche Kinemathek has made it a point to never exclude any kind of filmmaking in it's collection activities. Or rather: to concentrate on those forms of filmmaking that others may neglect. From the 1980s (at the latest) on, we have been collecting independent films, including documentaries and experimental works, as well as offbeat feature films. This policy included queer films, of course – for instance we are proud to preserve Lothar Lambert's entire output of films, as well as Rosa von Praunheim's complete works, including the paper archive concerning those productions. In 2016, we will be involved in a project do digitize the films by Maria Lang, who unfortunately died some time ago. We are about to take in the work of Elfi Mikesch. We are in talks with Jochen Hick about an archival project that concerns LGBT exclusively. As a museum we have been working together closely with Schwules Museum for many years, as many exhibitions testify. We don't consider the archiving of LGBT films as any different from other films, and we welcome the chance to talk about it. Preservation is always encouraged by the public interest in films and other materials we hold.
---
Andreas Krass
Andreas Krass is Professor of German Literature at the Humboldt-University Berlin, with a focus on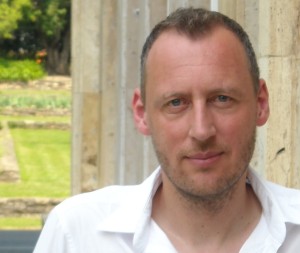 premodern literature and culture, Gender Studies, and Queer Studies. He is a member of the Center for Transdisciplinary Gender Studies at the Humboldt-University Berlin. He is also the director of the Research Center Archive for Sexology that investigates and revives the cultural heritage of Magnus Hirschfeld and his Institute for Sexology in Berlin (1919-1933). He is the co-author of a chapter on the history of queer literature in Berlin (1871-2015) that will be published in Spring 2016 (Cambridge Companions). His forthcoming book on the literary history of friendship between men will be published in Summer 2016.
"What are queer archives and what can they do? The French philosopher Michel Foucault (1926-1984) and the American literary critic Eve Kosofsky Sedgwick (1950-2009) can help answer these questions. In his study Archaeology of Knowledge (1969) Foucault distinguishes between physical and discursive archives. While physical archives collect historical documents about a specific time and place, discursive archives regulate what can be thought and said at a specific time and in a specific place. This distinction may be useful in order to analyze the interaction between the "archive of heteronormativity" on the one hand, and queer archives, which question the premises of heteronormativity and establish a non-normative form of cultural memory, on the other. In her study Epistemology of the Closet (1990) Sedgwick differentiates between the notions of a master canon and a minority canon of literature. This distinction may be useful in order to analyze the relationship between the master canon of heteronormative film and the minority canon of queer film. It may also be useful in order to question and redefine the heteronormative canon by looking at it from a queer point of view. "This canon must always be treated as a loaded one", as Sedgwick writes."
---
Dagmar Brunow
Dagmar Brunow is one of the programmers at the International Queer Film Festival Hamburg. As a film scholar she teaches Film Studies and Gender Studies in Sweden.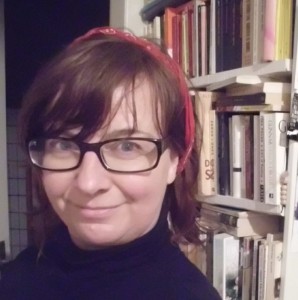 Dagmar has been working for the Women's Music Centre (fm:z) in Hamburg and has been one of the initiators of Ladyfest Hamburg. She regularly contributes to the journal testcard. Beiträge zur Popgeschichte and is a longstanding member of the radio collective Freies Sender Kombinat in Hamburg. After publishing an edited collection on Stuart Hall (Ventil Verlag 2015), she is currently co-editing the first German-language volume on Queer Film Studies.
"The situation is urgent. Analogue film stock needs to be saved from decay immediately, otherwise LGBTQ* memories run the risk of falling into oblivion. Film archives and grassroots LGBTQ* archives are facing major challenges: Not only feature films need to be preserved, but also generations of amateur films as well as rapidly decaying video footage. Selecting and curating archival footage are important tasks for today's archives, with repercussions on the global distribution of LGBTQ* film and its place in transnational film historiography. Apart from having the footage circulate on a global, national, regional or local scale, film archives need to experiment with new modes of keeping LGBTQ* memories alive. Some film archives are currently developing innovative forms of engaging with the archive, for instance through artists' interventions or new modes of exhibition. At the same time, archival practice needs to include ways of queering the archival politics of national and other hegemonic film archives. Queering archives can broaden the scope from LGBTQ* identity politics – which are still of high importance – towards a critical perspective on heteronormative archives and their curatorial decisions. Representations of race, class, gender or functionality should be considered as well. Overall, queer archival politics can contribute to the increased mobility of film footage, opening up for new forms of reclaiming, remixing or reappropriating the LGBTQ* heritage."
---
Cheryl Dunye
Cheryl Dunye has directed 15 award-winning films that investigate race, class, and gender in the lives of queer women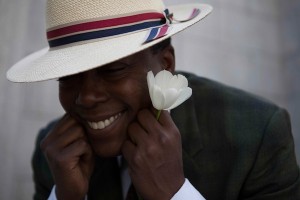 of color. A native of Liberia, she received her BA from Temple University and her MFA from Rutgers University's Mason Gross School of the Arts. Her 1996 debut feature, THE WATERMELON WOMAN, was the first African American lesbian feature film. It was awarded the Teddy Bear Prize at Berlinale, and best feature at Outfest, Torino, and Creteil. Since then, Dunye's work has premiered at Sundance and other top-tier festivals, been included in the Whitney Biennial, aired on HBO, and garnered her an Independent Spirit Award nomination for best director. Her most recent short film, BLACK IS BLUE (2014), explores the transphobic experiences in the lives of trans black men. It won awards at 5 major festivals and will be expanded into a feature film in 2016. Based in Oakland, California, Cheryl is an Assistant Professor in the Department of Cinema at San Francisco State University.
"As a director I explore the intersection of race, class and sexuality coded within storytelling and film histories. I am drawn to traditions in African American documentary, experimental queer film, feminist art practices, and autobiographical approaches of the classic avant-garde. My work incorporates an autoethnographic focus building on a visual language that explores the intersection of truth and fiction in my life. By turning the camera on myself, my community, and my emotional and sexual relationships, I uncover a therapeutic margin to base myself upon. This process is founded on an academic, collaborative, and experimental exploration of concepts that eventually bring me closer to the truth of a story that I am creating. I am focused on the creation of "cinema" — a body of work — that gives prominence to the Dunyementary, a fictional staging of documentary footage, a kind of non-technique as technique, and non-narrative as narrative. For THE WATERMELON WOMAN, I researched early black cinema history and visited African American and Lesbian archives before collaborating with photographer Zoe Leonard to create a "fake" archive of the "real" life of my main character that was later used in the film. Techniques such as this are used throughout my career to disrupt a conventional Hollywood understanding of racial and sexual history, and as a potential strategy for overturning sexism, racism and homophobia in the media arts."
---