Today, the Queer Academy Conference with more than 300 participants from all parts of the world takes place in the STATION-Berlin. The second panel of the day will be about "Queer Film Festivals in Practice". Here you find the question that we asked the participants before hand as well as an introduction to our panelists.
Question:
"On this panel international festival programmers will discuss their curating/programming process. How are those programs created and what is the curatorial aspect of each festival/programmer? Where do personal taste, limited material to choose from,  or the unavoidable discourse of the "quality" of the programmed works come into the picture? And how do festivals cater to their specific audiences? Do festivals have a responsibility when it comes to the question if they are part  of a "living archive" to write and document Queer history, and if yes, how can this be reflected in the programming?"
---
Skadi Loist (Moderation)
Skadi Loist is a lecturer and postdoctoral researcher at the Institute for Media Research at the University of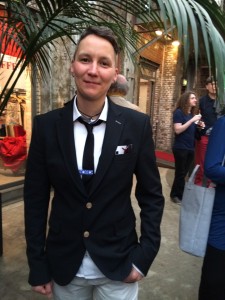 Rostock, Germany, and co-founder of the Film Festival Research Network. She obtained a PhD with a thesis discussing Performative Aspects of LGBT/Q Film Festivals and has published, both academically and journalistically, on film, media industries and issues of gender and sexuality with a focus on film festivals and queer cinema. Since 2002, she has worked with the Hamburg International Queer Film Festival, served as board member, published the book Bildschön for its 20th anniversary in 2009 and organized the conference "Queer Film Culture: Queer Cinema and Film Festivals" for its 25th anniversary in 2014.
---
Desiree Buford
An aficionado of innovative storytelling and flawless operational execution, Des Buford leads the inner workings of Frameline's signature San Francisco International LGBTQ Film Festival. A conduit in connecting artists and audiences in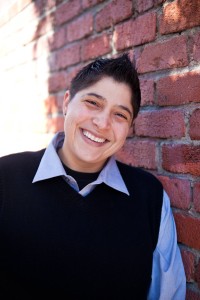 San Francisco and around the world, she relishes the transformative power of queer cinema and image making. As Director of Exhibition & Programming she provides curatorial oversight for the Festival, programs year-round screenings, and administers the Frameline Completion Fund. She has vast experience on the queer film festival circuit, having worked over the past decade and a half at Frameline and Outfest, as well as served as an esteemed juror at numerous national and international festivals. Des was featured in The Advocate's 2012 "Forty Under 40", a list of influential American LGBTQ figures in media and politics. She earned her B.A. from the UCLA School of Theater, Film and Television, with a minor in LGBT Studies.
"As Frameline programmers, our shared framework is that we serve as critical conduits in connecting filmmakers and audiences. The queer film art we curate has enormous transformative potential and a palpable ripple effect in queer culture. As curators we constantly ask ourselves: "How can each film be set-up to have the best reception possible in terms of selection, placement and also counter-programming?" Even when curating a shorts program, how do these films function independently, and also as a cohesive offering of compelling queer cinema. Part of what also makes us successful programmers is being attuned to our Festival's particular audiences and being mindful of those truths. "What are they innately curious about? How can we challenge them with art that makes them step out of their own lived experiences?" As queer film curators we also actively dispel the myth of there being one monolithic "LGBTQ community" As such, we also have a huge responsibility to ensure the curation of content that also centers underrepresented subjects and audiences in any given year."
---
João Ferreira
Born in Algarve in 1973, he currently lives in Lisbon, Portugal. Design Graduate fromthe Fine-Arts Faculty, and Master in Theatre Studies from the Humanities Faculty at Lisbon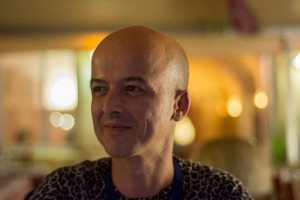 University, where he wrote the thesis "Poor Superman – Queer Masculinities in American Gay Theatre". He trained as an actor at IFICT, and attended several acting courses held by, among others, Mathias Poppe (Biomechanics) and Marcia Haufrecht (Actor's Studio). He also studied creative writing with Cecília Barreira and Adolfo Gutkin. Artistic Director and Programmer of Queer Lisboa – International Queer Film Festival since 2004. Professor at the Artistic Studies course of Coimbra University, between 2006 and 2015, where he lectured on Playwriting (MA), Screenwriting (MA), Theatre and Stage History II (BA), and Arts Workshop II (BA). Jury Member in several Film Festivals: Teddy Award, at the Berlinale – Berlin International Film Festival (2005), Zinegoak – Bilbao Gay and Lesbian Film Festival (2006), Turin International LGBT Film Festival (2008), Mezipatra – the Czech Republic's Gay and Lesbian Festival (2008), Identities – Vienna Queer Film Festival (2009), Festival Mix Brasil, São Paulo (2012), and at the Cannes Film Festival Queer Palm (2014). At Queer Lisboa, he curated Portuguese film programs in festivals in São Paulo, Skopje, Turin, Barcelona, Ankara, Istanbul, Bialystok, and Fortaleza. He was an actor in the Sensurround Theatre Troupe, directed by Lúcia Sigalho; and an actor, playwright, and director in the Projecto Solilóquio. He is currently staging and acting in Heiner Müller's Hamletmachine. He is the award-winning author (by the São João National Theatre, in Porto) of two plays, as well as having published several articles and participated in lectures and debates, on Queer, Film, and Performance Studies, in Portugal, Spain, Italy, Germany, and Brazil. He signed a monthly chronicle for Com' Out magazine, the first LGBT Portuguese publication, and is a contributor for DIF (Portugal), and Little White Lies (UK). He co-edited the book "Queer Film and Culture", released in September 2014.
"Since its very beginning in 1997, Queer Lisboa has had a critical approach to so-called "LGBT Cinema" and "Queer Cinema", often programing films that are generally perceived as "non-queer" or simply as "arthouse". This had led the festival to question what is Queer Cinema, and what are its narrative and aesthetic boundaries, be it from the creators' point of view, or from the spectators' point of view. We believe that this ongoing quest has enriched our program, and has raised important cultural, social, and political debates among our audience, and in the end has contributed to a richer approach to Queer Cinema as a genre we perceive as always assimilating, volatile, and countercultural, way beyond any closed identity politics. In this presentation we aim to discuss how queer film and queer film festivals are a mirror of our society, and how a festival should handle ever-shifting identity, gender, and sexuality categorizations, so as broader political issues which are more and more a structural element in Queer Culture; how we should, on the one hand, embrace and celebrate queer heritage, and on the other have the freedom to build new concepts and break old barriers; how the real problem with this concept of Queer Cinema is having too much material to choose from and to work upon; and ultimately discuss the importance of desire as a motor of Queer Culture and its role in the creation and in curating film."
---
Alexandra Carastoian
Alexandra Carastoian has studied Cinematography at the University of Theater Arts and Cinematography in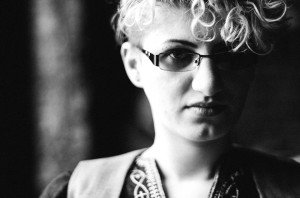 Bucharest, Romania (UNATC), also she is a filmmaker, a photographer and a human rights activist. In 2015, Alexandra won the Young Talent GOPO Cinematography Award for the film "It Takes Two to Fence". She started as a volunteer by organizing support groups for women in order to build up a community and facilitating LGBT groups, as well as organizing cultural events. She works in film festivals and has been part of the team who is organizing the two main annual festivals: LGBT History Month and Bucharest Pride. She is a founding member of the first NGO in Romania which supports trans* individuals and the director of the first Feminist and Queer International Film Festival in Bucharest, Romania, which took place for the first time in November 2015.
"The first ever FAQiff had just happened in November. At this point, we are writing history simply because we have initiated a feminist and queer film festival in Romania.  Until it becomes an annual event, we can only say that we are learning by doing and we are just getting to know our audience. Even thought the community in Romania is not very visible, it is important that queer stories are seen by a larger public. If we are able to attract more stories that share feminist and queer perspectives, we, the programmers, are therefore responsible for creating a starting point for our archive, for creating our history. Unfortunately one cannot be objective, when selecting films, depending on their own background and personal life. And when there is a competition involved, there is always the question: do we wait for the stories to come to us, or do we start searching for them? Quantity does not automatically bring quality. "
---
Xiaogang Wei
Xiaogang Wei was born and raised in Xinjiang, China. He was trained as an actor at the drama department of the Xinjiang Arts Institute in Urumqi and at the Shanghai Drama Academy. Having a passion for community work and a drive to contribute
to social change, Xiaogang has continually searched for meaningful ways to share his drama skills with others and to use them in socially relevant ways. After finishing his studies, he has been volunteer for a few NGOs based in Beijing, and has been a consultant for UNICEF since 2005. During recent years, he started to engage himself on the production side of various film and other productions benefiting different social movements in China. In 2007, he founded the LGBT webcast "Queer Comrades", for which he hosted and directed more than 50 half-hour episodes. Some of his recent directing feats include "Cures that Kill" (Queer Comrades, 2011), a documentary focusing on the "curing homosexuality" practices in China, and "Strong" (Queer Comrades, 2012), a documentary focusing on bullying faced by LGBT students. Since 2010, he is the executive director of the NGO Beijing Gender Health Education Institute (BGHEI) which houses the webcast Queer Comrades. Founded in 2002, it constitutes one of the first Chinese NGOs to focus on issues of gender, sexuality and sexual health, thus fulfilling a pioneering role in Chinese society. Together with the BGHEI, he launched a series of groundbreaking events in China, including the China AIDS Walk, the China Rainbow Awards and the China LGBT Community Leader Conference. Xiaogang is the Co-curator of the Beijing Queer Film Festival and a board member of the Beijing LGBT Centre.
"The Beijing Queer Film Festival plays an important political and activist role in China. As Mainland China's longest-standing independent film festival, we continuously deal with negative government attention and face constant pressure to pack up and shut down. Our most urgent and troublesome questions every year are: "(How) Will we be able to hold the festival?" and "Who will support us?" Even though Chinese law does not criminalize homosexuality, Chinese censors consistently hone in on LGBT content in media and film. This has seriously affected the development of an LGBT film market in China. The annual output of domestic LGBT films is very limited, and most films produced are low-budget documentaries and shorts. We don't have a selection system when it comes to domestic LGBT films: our festival accepts all films that are submitted. We want to encourage more people to produce LGBT visuals, and send out a wide array of diverse LGBT messages to our audience. We do not discriminate films based on their production value: it is a luxury we can't afford in a country where LGBT filmmakers cannot access big budgets. Moreover, most of our organizers are both activists and filmmakers, and we see our love for queer and independent films also as a positive choice: we generally wish to showcase films questioning and pondering the commercialized and "pink-dollar" Westernized LGBT film culture. Our love for queerness is reflected in our 2016 panel "Something Abstract", where we showcased films that are different and original in story structure and visuals: they challenge the mainstream laws of aesthetics dominating the film world, and are made by people with an astute insight into society's margins. With our festival, we wish to go beyond identity politics: we wish to inspire a queer spirit with our screenings and discussions that breaks open new views on a diverse and accepting society.  In this social stage, we have a particular view on programming. I feel we currently have an urgent responsibility concerning the advancement of society, and we typically invite a lot of activist LGBT films. Our film programming and our close cooperation with social activists underline our desire to utilize film to promote social debate and to propel the LGBT movement forward."
---
Jürgen Brüning
Since the early 1980's Jürgen Brüning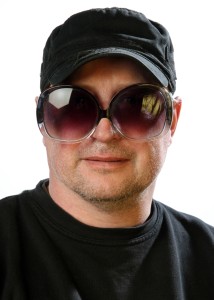 has been involved in producing, directing and curating films. Known mostly for his long collaboration with Bruce LaBruce as his producer, Jürgen also worked with Maria Beatty, Cheryl Dunye, Shu Lea Cheang, Julia Ostertag, Emilie Jouvet, Thunska Pansittivorakul, Telémachos Alexiou and numerous other filmmakers. He was the co-founder of the Lesbian & Gay Film Festival Berlin in 1993 and the founder of the Porn Filmfestival Berlin in 2006. He has been working as a curator for Interfilm Festival, the Documentary Film Festivals in Leipzig and Neubrandenburg and selects films for the Panorama section.
"Porn Film Festival Berlin is a non-profit collective consisting of five members. The programming is a mix of scouting, solicitation, and submissions. The selection of films and workshops, performances and lectures is based on the different perspectives of each curator. The festival looks very carefully for films in countries where sexuality, gender and body politics are subjects of censorship and oppression. The festival invites yearly around 160 short and long films of all genres. Around 80 filmmakers are attending the festival. This high number of attending filmmakers is an important task for the festival because we want to orchestrate fruitful and rewarding communications between our audience and the makers concerning the subjects and contents of the films and other works presented. Panel discussions are an integral part of the festival to moderate specific subjects brought to our attention both by filmmakers and our audience. The festival works also closely with other festivals sharing information to obtain films and contacts to filmmakers. We are happy to work with Cinekink in New York, PopPorn in Sao Paulo, Perv Festival in Melbourne, La Fete du Slip in Lausanne,Outview in Athens to name a few. This enables the festival to present a diverse range of films dealing with the subject of sexuality."
---
Nosheen Khwaja
Nosheen Khwaja is a Glasgow School of Art graduate and many other things. Her main role is as the artistic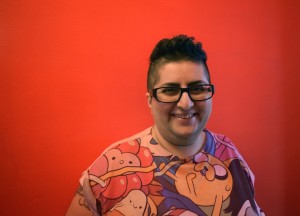 director of GLITCH – Europe's first 10 day, free, QTIPoC film festival, and also the chair & leading tech tutor of the Digital Desperados 2 month filmmaking course for Women of Colour. Aside from a devotion to film, she is also a practicing multimedia artist, designer, filmmaker, jewellery maker and audio-visual tech & problem solver. She has run workshops, co-curated cabaret nights & screenings, exhibited artwork and performed in Hamburg, Berlin, Montreal, Amsterdam, Copenhagen, New York and the UK.
"GLITCH's programming focus is on either films & video art on any subject made by QTIPoCs or films featuring/documenting QTIPoCs by filmmakers of any identity. This focus offers space to explore the interior worlds, passions  and preoccupations of QTIPoCs. It also serves to incorporate exploration of racism, sexism, capitalism and specific cultural interests into the festival.I co-curate but as the artistic director have final say in decisions. We also have input from our board. We don't compromise on quality – although an expectation that we might is a prejudice that we sometimes encounter. Personal preferences play a large part in our choices. We both look for a vitality that commands our attention on a gut level and then discuss…We are a multi-faceted event, welcoming all yet offering especial solidarity and interest to QTIPoCs & PoCs. We aim to be accessible to as many as possible with free entry, a fully wheelchair accessible venue, subtitling and BSL for live events.Creating GLITCH in the context of white supremacy means that the fact we place QTIPoC art, experience and voices firmly to the fore enables a more truly reflective and accurate version of queer history to emerge. Like all festivals we play a role in not divorcing what gets called art from what gets called politics. Art has the potential to expand the often all too narrow bandwidth of communication, encouraging a kind of political discussion that doesn't exclude emotional and personal resonance."
---
Saadat Munir
Saadat Munir is the Creative Director of AKS Film, Art and Dialogue festival for minorities, which takes place in Pakistan and Denmark. He was born into the dichotomy of European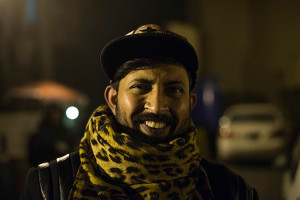 and Asian culture. From childhood, he was blessed with the opportunity to experience both cultures equally, having been raised in Denmark by his Pakistani parents. His love of culture grew and led him to become fluent in 5 languages while receiving a degree in Communications from South Denmark University. Munir runs Madari Films, a production company that focuses on realistic cinema. In his short time as a filmmaker, Munir has been awarded several honours for his work and has recently become an official Talent at Berlinale Talent Campus in 2015. Apart from film production, he is an experienced film curator/programmer, critic and has also served as member of jury at various national and international film festivals. Presently, Munir curates a bi-national film and dialogue festival for minorities and marginalized communities that illuminates socio-political aspects of transgender, queer, people of color (POC) living in Pakistan and Denmark.
"I have strong faith in art that contributes to bring change. Cinema influences internal structures and the understanding of what is important, how to perceive the world around you. Therefore, I believe a good programmer should always take a critical view of social, political and cultural issues while programing film festivals.My recent initiative of AKS Film, Art and Dialogue festival, which takes place in Pakistan and Denmark, allows me to expand my horizons and comprehend two culturally distant audiences and their observations towards queers cinema. The socio-political circumstances certainly have impacts on programing and challenges me to wisely chose films that not only fit the expectations of the audiences but also lead into a discourse to raise the impotent issues.Despite the fact that the film programs of AKS festival focuses on political activism to raise the voices and create visibility of minorities and marginalized communities, my personal admiration for quality cinema also plays a role. I think it is very important for the festival curators to find a fine line between personal tastes and the demand or the significance of the subjects that must be spread out"
---