It might be Monday again but that shouldn't stop you from going for a cheeky cinema evening today 😉
We've got 8 exquisite premieres lined up so there's plenty to choose from. Have a browse below and enjoy!
PREMIERES:
Directed by: David Findlay
Canada 2022
19′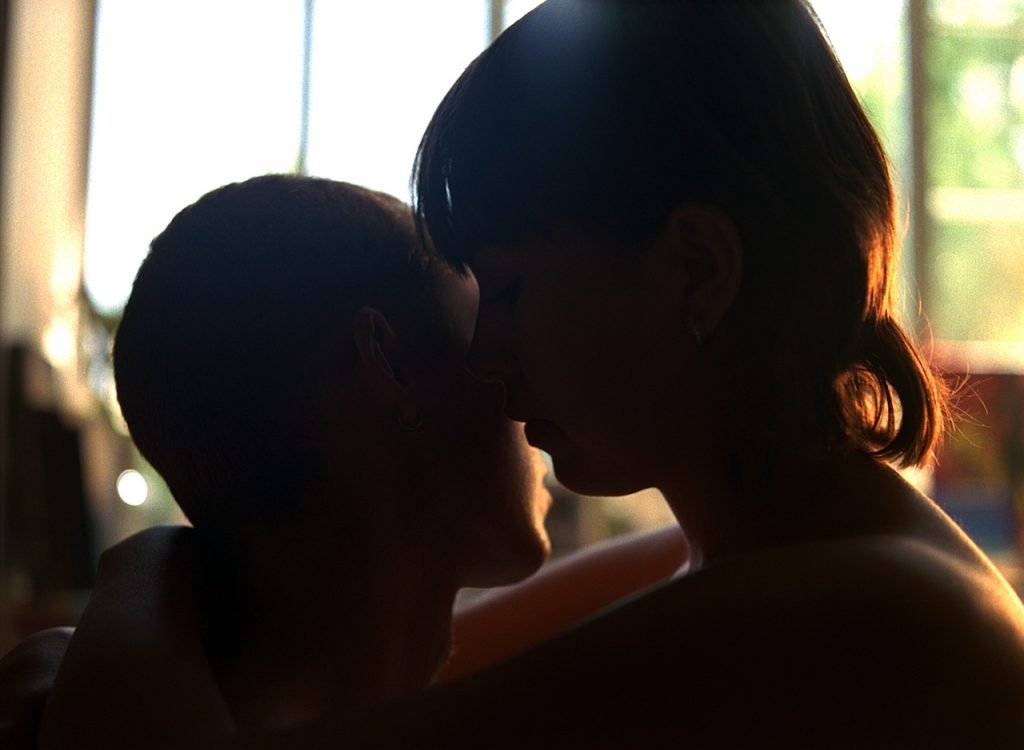 Synopsis: Summer days in the quiet suburb are warm and shimmering. Still, between images of parties and intimate moments with his girlfriend, trans-teenager Noah is repeatedly plagued by flashbacks that arrive out of the blue. Though all is calm around him, the sound of the river is overwhelming inside his head. Noah's best friend died in a sporting accident. The departed's presence is still palpable, haunting what were supposed to be care-free days.
SCREENING TIMES:
14.02. / 21:00 HKW
Directed by: Simon Maria Kubiena
Germany, Austria 2022
17′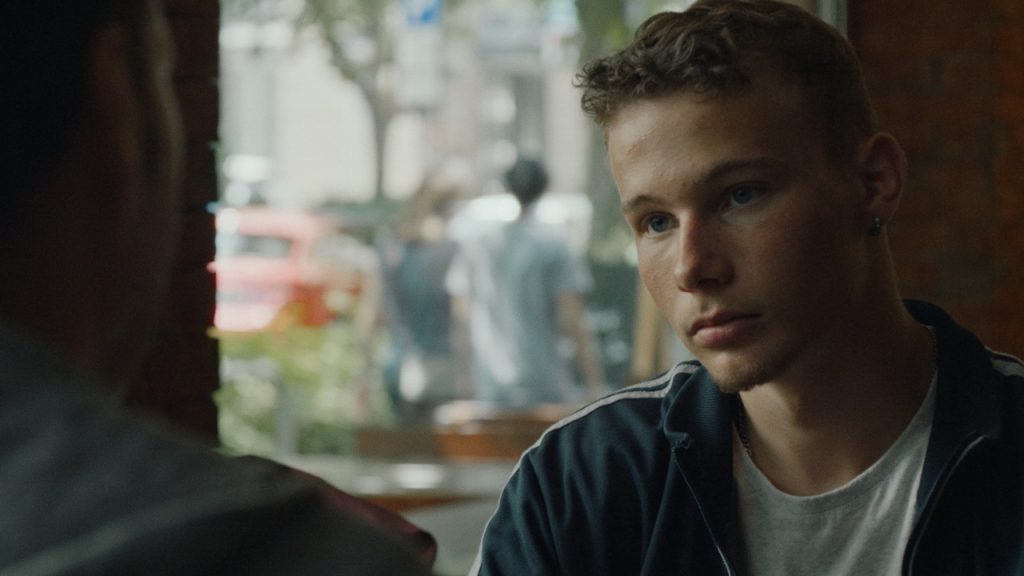 Synopsis: His T-shirt caked with mortar, Alex takes a thoughtful drag on his cigarette. The other apprentices are laughing, throwing punches and showing off their fighting moves. They try to draw him into their game, but his thoughts seem elsewhere – not even his girlfriend can get through to him. Alex is searching for answers and he withdraws from the expectations of those around him. He eventually finds himself, at ease among a group of complete strangers.
SCREENING TIMES:
14.02. / 17:30 HKW
Directed by: Lucrecia Martel
Argentina 2021
37′
Synopsis: During the 2020 lockdown, Lucrecia Martel returns to her home in Salta, Argentina's most conservative region. Here she follows Julieta Laso who, like a muse, introduces her to a group of female artists and defiant people who exchange glances and opinions around a fire. Perfectly attuned to a body of work that constructs stories from an amalgam of people and places and, four years after the beautiful Zama, Terminal Norte marks the return to the screen of Argentina's greatest filmmaker. The result is a gripping tribute to a community that, temporary though it may be, serves as a magnificent antidote to the pandemic.
SCREENING TIMES:
14.02. / 14:00 Akademie der Künste
Directed by: Scott Lazer
USA, 2022
13′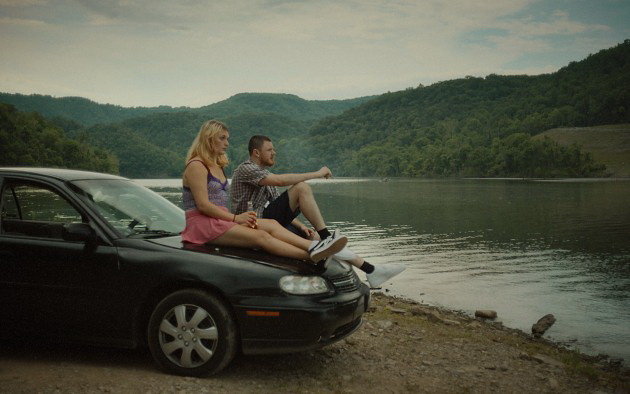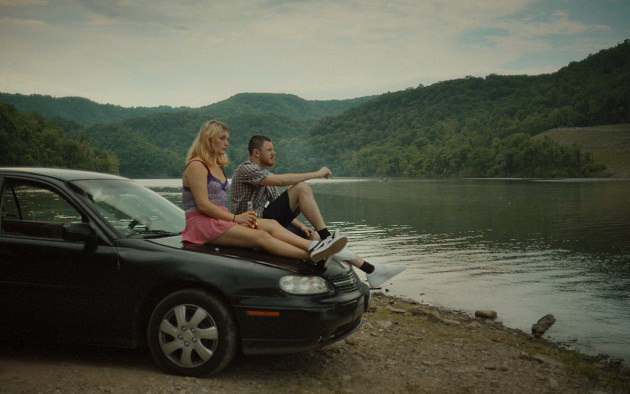 Synopsis: Dale is used to everybody wanting something from him. As a drug dealer in small-town West Virginia, it kind of goes with the territory. Nelly remains unimpressed, even when he does a little business on the side during their first date. The high school student exerts fascination on Dale. He can talk to her – about dreams, regrets and the fact that maybe it's not so cool after all when your own life has become a rap anthem.
SCREENING TIMES:
14.02. / 17:30 HKW
Directed by: Carlos Lobo
Portugal 2022
14′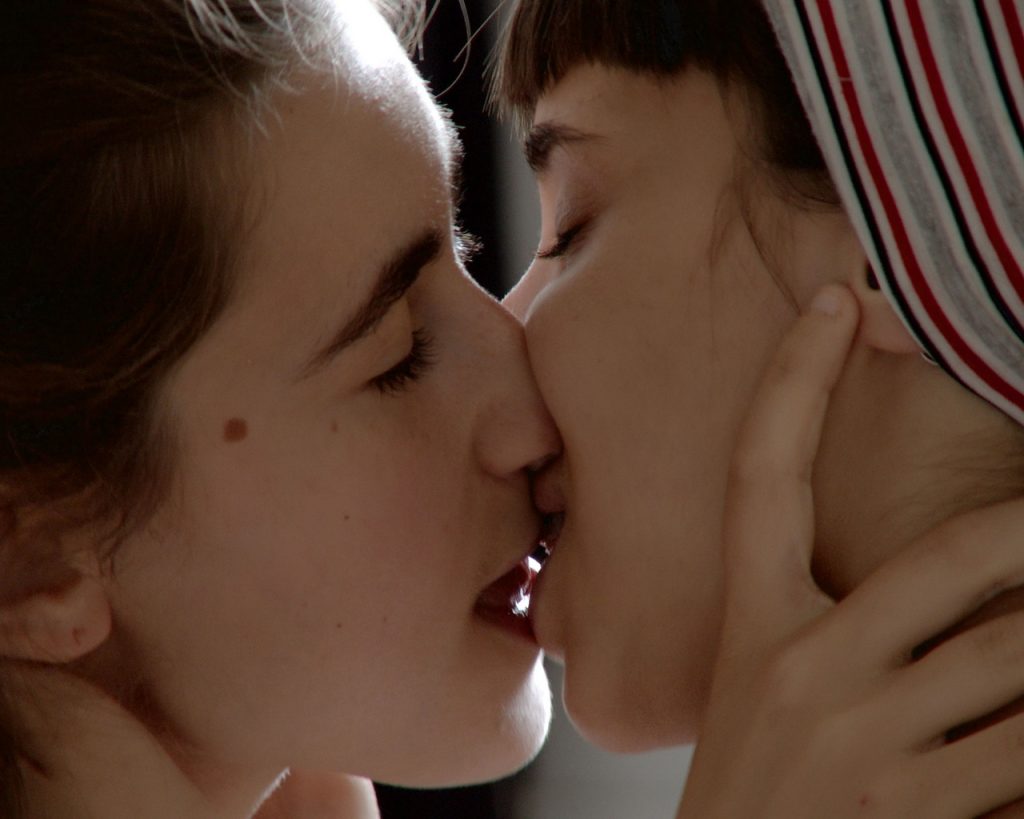 Synopsis: Transfixed, she follows the movements of a group of dancers rehearsing a routine. Watching two girls kiss, she longingly bites her lower lip – yet in the mirror, she studies her own reflection with disapproval. As feelings of desire vie with insecurity and dejection, the film reveals its 16-year-old protagonist's emotions mainly through glances and facial expressions – her most explicit utterance being the one written on her forearm: TAKE ME DEMONS.
SCREENING TIMES:
14.02. / 17:30 HKW
Directed by: Teresa A Braggs
India, 2022
77′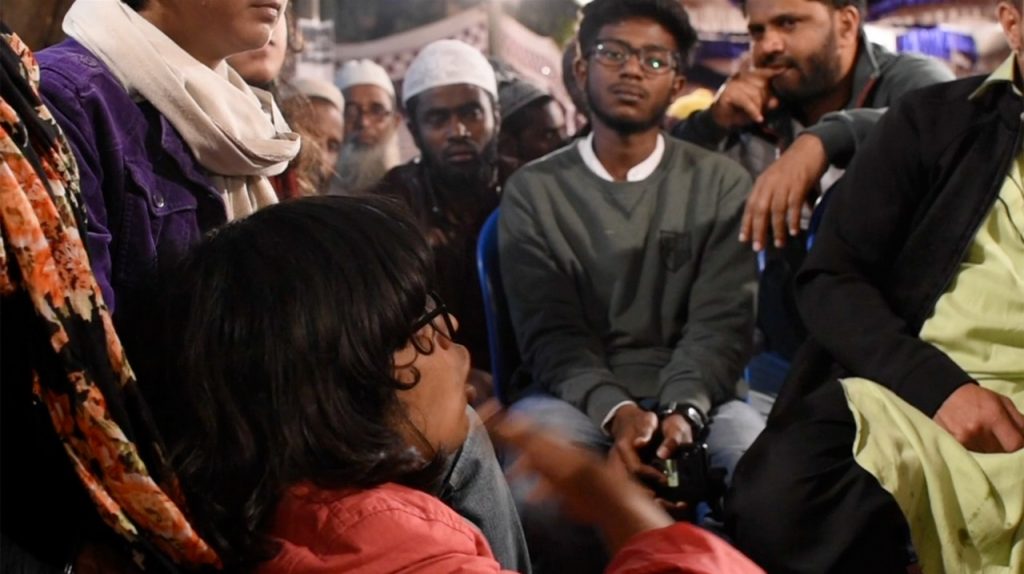 Synopsis: Set in the backdrop of the nationwide 2019–2020 student protests against the Citizenship Amendment Act in India—filmed in the city of Bangalore—Sab changa si is an intimate documentary on friendships, language, love, youth, resistance, and identity of class, caste, religion, and gender. In this film, the political is personal.
SCREENING TIMES:
14.02. / 17:00 Kino Arsenal 1
Directed by: Gustavo Vinagre
Brazil, 2022
86′
Synopsis: São Paulo, in a dystopian future not so very far from the present. A virus is circulating, one that mainly attacks the brain and the ability to remember. A state that has forgotten a past marked by colonialism and dictatorship desperately awaits some indeterminate "Golden Phase." Three young queer people drift through a city bled dry by the pandemic and rampant capitalism, remembering each another's late lovers, sharing their experiences with HIV, getting makeup tips for masked faces and ultimately coming together with others forgotten by society for an antique revue in the salon of a singer named Mirta. In Gustavo Vinagre's affable, surrealist survey of a politically imposed amnesia, a queer era has dawned in which memories can only survive because they are shared collectively and passed on through affective relationships. Those who spread out in all directions do not collide. And those entirely unconcerned with dying rich and privileged are experiencing the Golden Phase right now. In Três tigres tristes, the margins of society glitter, forgotten by the pandemic.
SCREENING TIMES:
14.02. / 21:30 Delphi Filmpalast
Directed by: Alli Haapasalo
Finland, 2022
101′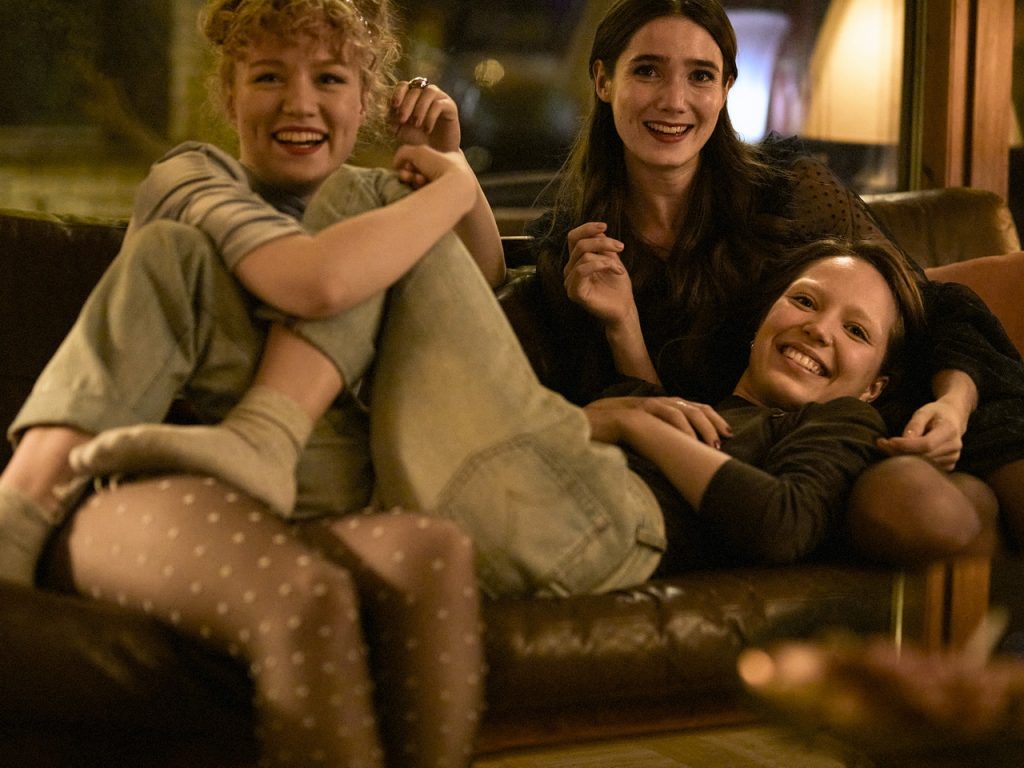 Synopsis: It's Friday night and just like every other week, best friends Rönkkö and Mimmi are busy beating back the darkness of the Finnish winter with an irrepressible lust for life and love. With her quirky wit, Rönkkö stands out at every party and has no trouble getting the boys' attention – yet how do you turn desire into fulfilment? When Mimmi loses her temper, you might find yourself on the wrong end of her hockey stick. But when she falls in love with the graceful figure skater Emma, everything suddenly seems bright and easy. With its episodic narrative, Alli Haapasalo's film tells a story of friendship, and of three exhilaratingly headstrong individuals trying to wrest dreams from reality and redefining relationships and sexuality along the way.
SCREENING TIMES:
14.02. / 20:00 Urania
RERUNS:
Bashtaalak sa'at (Shall I compare you to a summer's day?)
14.02. / 14:35 Cubix 3 (Screening for industry professionals | With accreditation only)
Calcinculo (Swing Ride)
14.02. / 21:00 Zoo Palast 2
Nel mio nome (Into My Name)
14.02. / 09:00 Cubix 1 (Screening for industry professionals | With accreditation only)
One Big Bag
14.02. / 20:00 Werkstattkino@silent green
Viens je t'emmène (Nobody's Hero)
14.02. / 21:00 Intimes 1
14.02. / 21:00 Intimes 2