The third festival day is buzzing with lively events and especially with our delightful premieres – 9 taking place only today! We've comprised a list of all the premieres and reruns scheduled for today to make your life easier. Check them out below👇
As if that wasn't eventful enough, keep an eye out for our TEDDY Talk: The TEDDY Winners Path through a Pandemic. The event will be broadcasted live at 4 PM (CET) at teddyaward.tv/live.
PREMIERES:
Directed by: Amélie van Elmbt & Maya Duverdier
Belgium, France, USA, Netherlands, Sweden, 2022
80′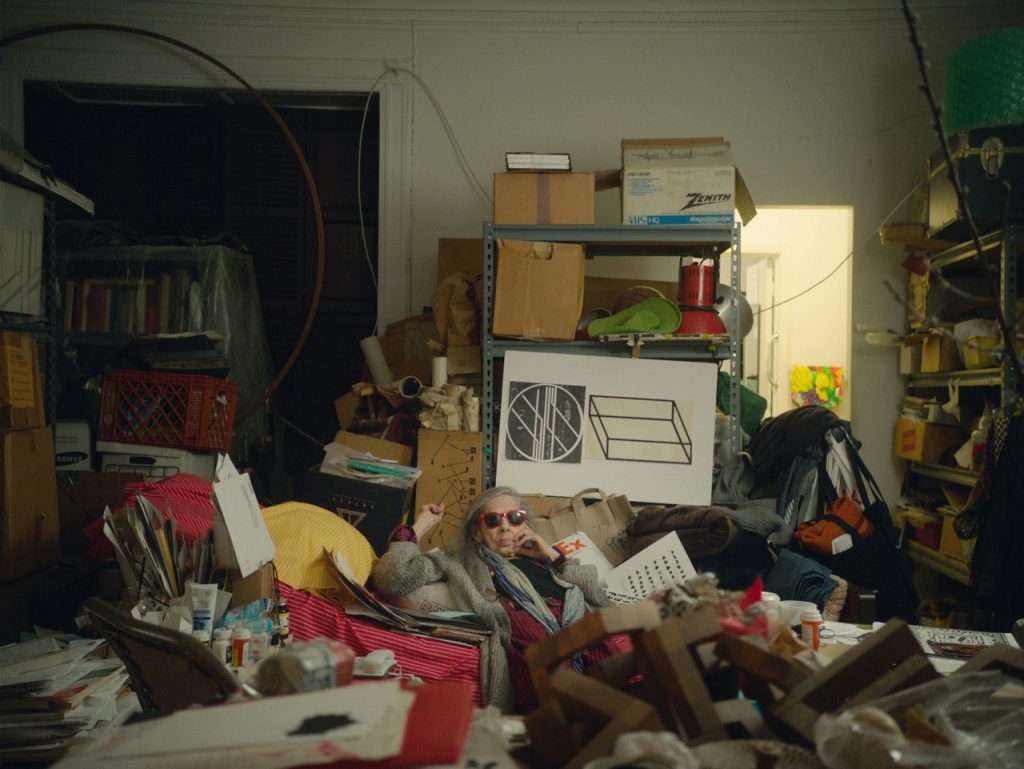 Synopsis: The camera hovers, lost in reverie as voices and sounds waft through the gutted rooms of a building. Archive footage is sometimes projected onto unplastered walls and at others used as a soundtrack as we continue our tour. This is the legendary Chelsea Hotel, famous as the preferred abode of New York's bohemia from the 1950s to the 1980s. Here, bourgeois society's misfits – sex workers, poets, queers and artists – were able to find cheap accommodation and form alliances. In this documentary, the remaining tenants from that era grant access to their flats and give us an insight into their lives. They are the focus of a film that interweaves the present with the ghosts of the past. The completion of eight years of luxury refurbishment ahead of the building's reopening as a hotel is eagerly awaited by some residents and dreaded by others.
SCREENING TIMES:
12.02. / 15:30 International
Directed by: James Gregory Atkinson
Germany, USA, 2021
4′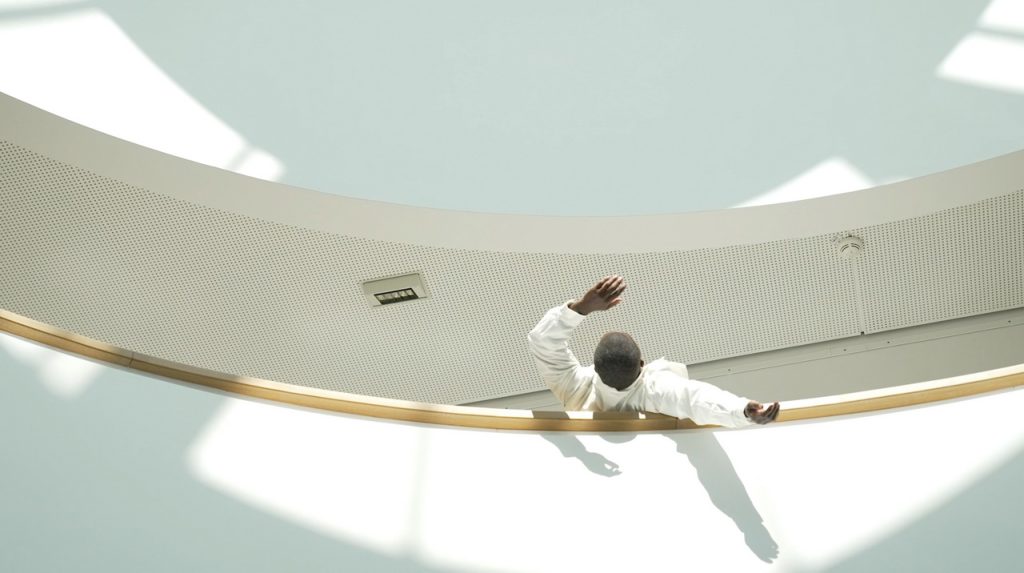 Synopsis: James Gregory Atkinson's performative short film centers the history of the iconic Peacock Chair to interrogate contemporary social contexts and historical concepts of identities. The film engages the chair's origins in forced prison labor in the Philippines, its status as an internationally traded "exotic" commodity, its use in portrait photography, and its associations with Black radical activists such as Huey P. Newton—to explore ideas of Black masculinities and resistance.
SCREENING TIMES:
12.02. / 20:00 Werkstattkino@silent green
Directed by: Max Walker-Silverman
USA, 2022
81′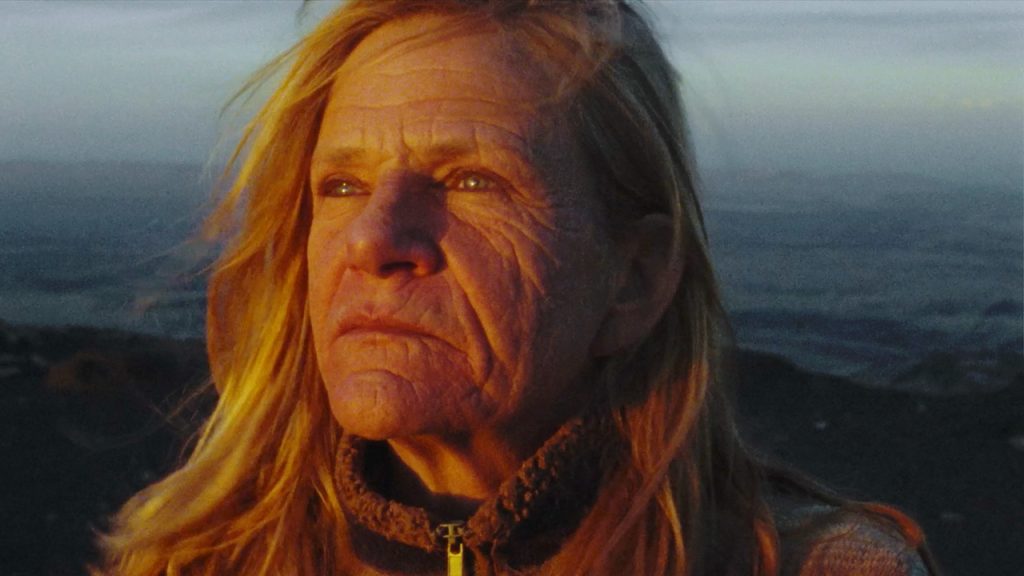 Synopsis: A remote lake in the North American landscape. The sand is yellow, the sky is blue and the mountains distant; there is nary a tree far and wide to provide shade. Faye is spending her days here in a trailer, with two books and a radio, leisurely birdwatching and stargazing. With her wiry build, wild blonde hair and hands that speak of a life of labour, she fits in perfectly here. Anything that breaks, she simply fixes; the only time she sits up and takes notice is when there is a knock at the door. Because Faye is waiting for Lito. Their connection goes way back to their youthful love for each other, but for some years now they have also shared the pain of loss – both are widowed. Max Walker-Silverman's gentle, laconic film is about contemplative introspection, the power of love and the depths of melancholy. Dale Dickey's portrayal of Faye is a touching mixture of inner strength and fragility, which is also reflected in the impressive natural scenery and a delicate soundtrack.
SCREENING TIMES:
12.02. / 19:00 Zoo Palast 1
Directed by: Nicolò Bassetti
Italy, 2022
93′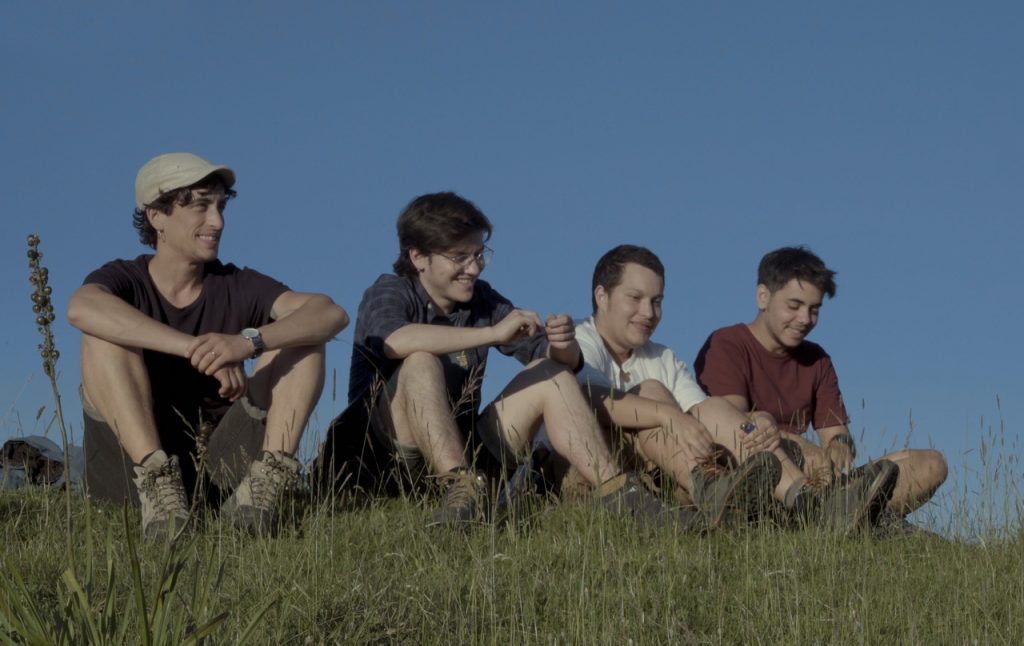 Synopsis: Four friends – Nic, Leo, Andrea and Raff – tell the stories of their gender transitions. Looking back on their childhood and youth, they share their personal memories and experiences. Even if they did not always conform to the social norms of femininity – all four were socialised as girls. Each of their gender biographies may be different, yet there are parallels. This helps them to understand each other and feel less alone. The discussions with partners, the choice of pronouns, the hormone therapy, decisions about surgery and dealing with the authorities – the processes are diverse, and lengthy. In the strictly binary world we live in, the decision to determine one's own gender identity is a subversive act.
SCREENING TIMES:
12.02. / 12:30 Zoo Palast 1
Directed by: Mariano Biasin
Argentina, 2022
100′
Synopsis: In his dreams, bathed in a brilliant glow, Manu and his best friend Felipe are inching closer and closer together, yet they never kiss. A confusing desire, as Manu is dating Azul, and the two are about to have sex for the first time. In Mariano Biasin's Sublime, a niggling desire simmers beneath the surface of 16-year-old Manu's everyday life, his emotional turmoil bubbling up and revealing itself in indirect ways – during his attempt to find the right chords for his latest lyrics and in his flights of melancholic introspection, at band practices with the rest of the guys or during supper with his parents. Cautiously, with increasing resignation, Manu keeps trying to solve the conundrum: how do you avoid losing something precious, when it's the very thing tearing you up inside?
SCREENING TIMES:
12.02. / 20:00 Urania
Directed by: Lorenzo Tardella
Italy, 2022
16′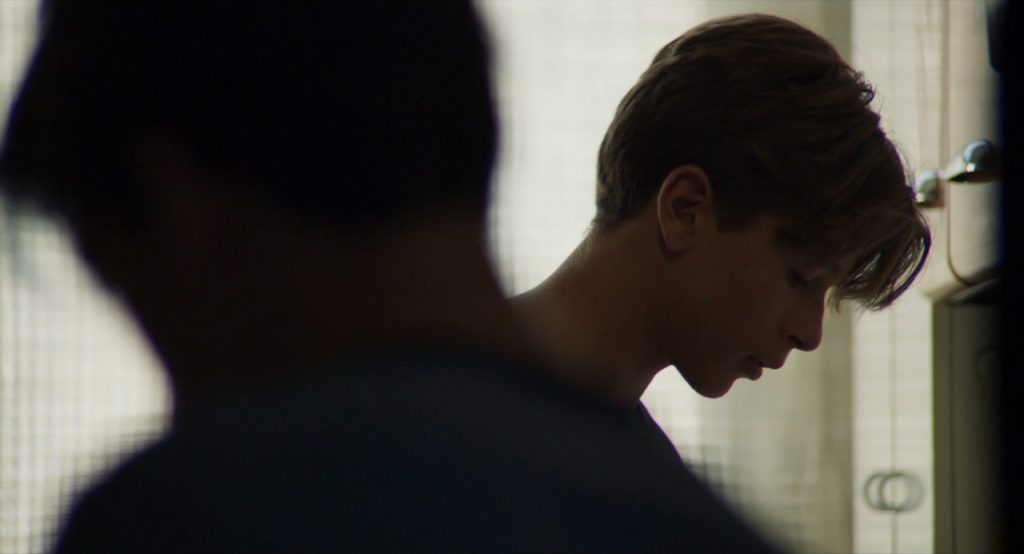 Synopsis: While their classmates endure the visit to the concert with pranks, Pietro and Tommaso secretly get closer to each other in the box. During the playing of Vivaldi's composition, their lips touch. When Tommaso invites Pietro to his home shortly afterwards, the tension is still in the air. The desire, however, soon gives way to an ambiguity that particularly irritates the otherwise cautious Pietro. What did the kiss mean?
SCREENING TIMES:
12.02. / 14:00 HKW
Directed by: Jean-Sébastien Chauvin
France, 2022
18′
Synopsis: A city at dawn. Traffic is flowing like red and white blood cells. A man sleeps, enveloped in the darkness – he is beautiful, he is naked, it is hot. We will never know what he is dreaming. The sun rises and the façades of the skyscrapers begin to sparkle
SCREENING TIMES:
12.02. / 21:30 Cubix 9
Directed by: Alice Brygo
France, 2021
31′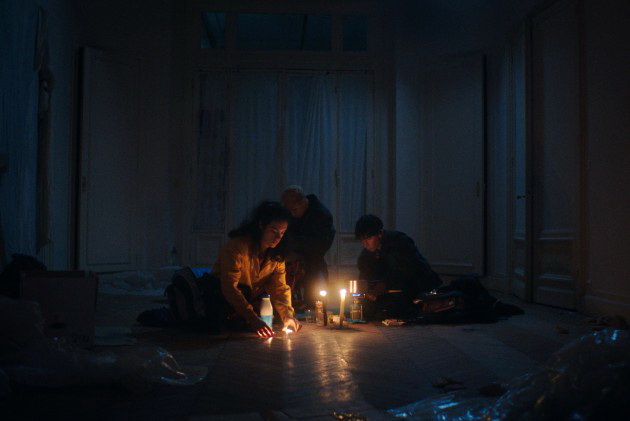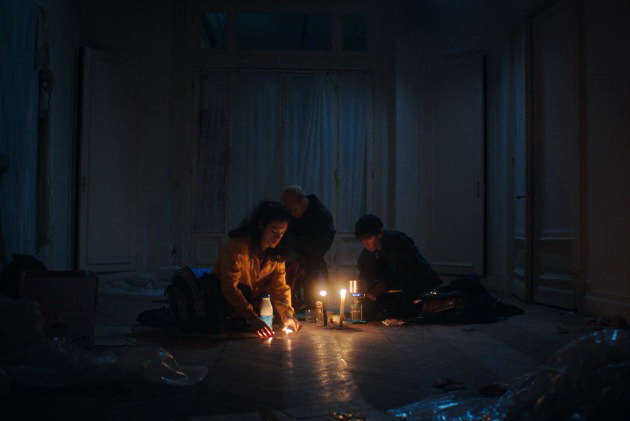 Synopsis: In the shadow of a colonial past and a neo-capitalist present, Inti, Jai and Pauline are searching for their place in a world that was not made for them. As they roam the neighbourhood looking for somewhere to settle, they question their parents about faith, spirituality, roots and their experiences of migration. They decide to occupy an empty bank building in order to fill it with their memories, dreams and role play. A portrait of our time that oscillates between documentary, performance art and surrealism.
SCREENING TIMES:
12.02. / 12:00 Cubix 6
12.02. / 18:30 Cubix 9

Directed by: Antonio Marziale
USA, 2022
14′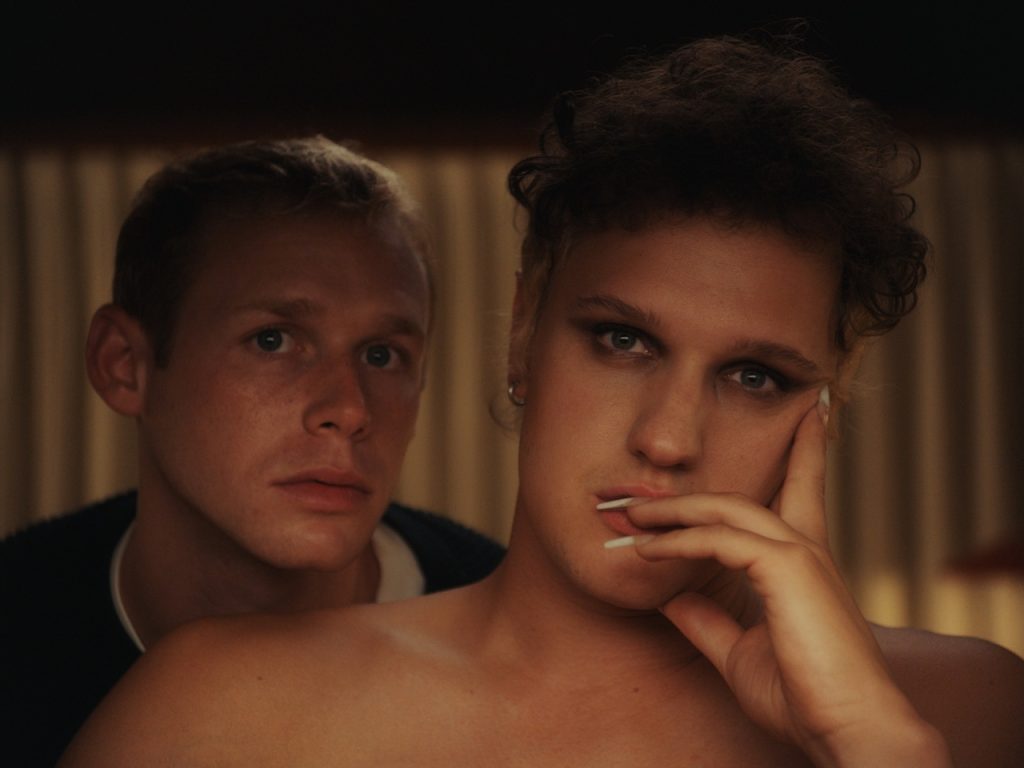 Synopsis: A Hollywood villa on a sultry summer night. The escort does what he was hired to do and gives his client the illusion he has paid for. "I'll make you a star", the customer says, before the tide turns abruptly and the power dynamics are unsettled. A revenge movie of the queer kind.
SCREENING TIMES:
12.02. / 12:00 Cubix 6
12.02. / 18:30 Cubix 9
RERUNS:
Berdreymi (Beautiful Beings)
12.02. / 21:00 Zoo Palast 2
Jet Lag
12.02. / 18:00 Cubix 6
Nelly & Nadine
12.02. / 12:00 Zoo Palast 2
12.02. / 18:00 Eva Lichtspiele
Peter von Kant
12.02. / 12:00 Friedrichstadt-Palast