Every year we count the days until the next Berlinale and each year it's worth the wait! To mark the second festival day, we've listed below today's most fabulous film premieres that you definitely don't want to miss.
For all the other screenings available today, scroll all the way down to the bottom of the page and enjoy them enough for us as well!
PREMIERES:
Directed by: Zheng Lu Xinyuan
Switzerland, Austria, 2022
111′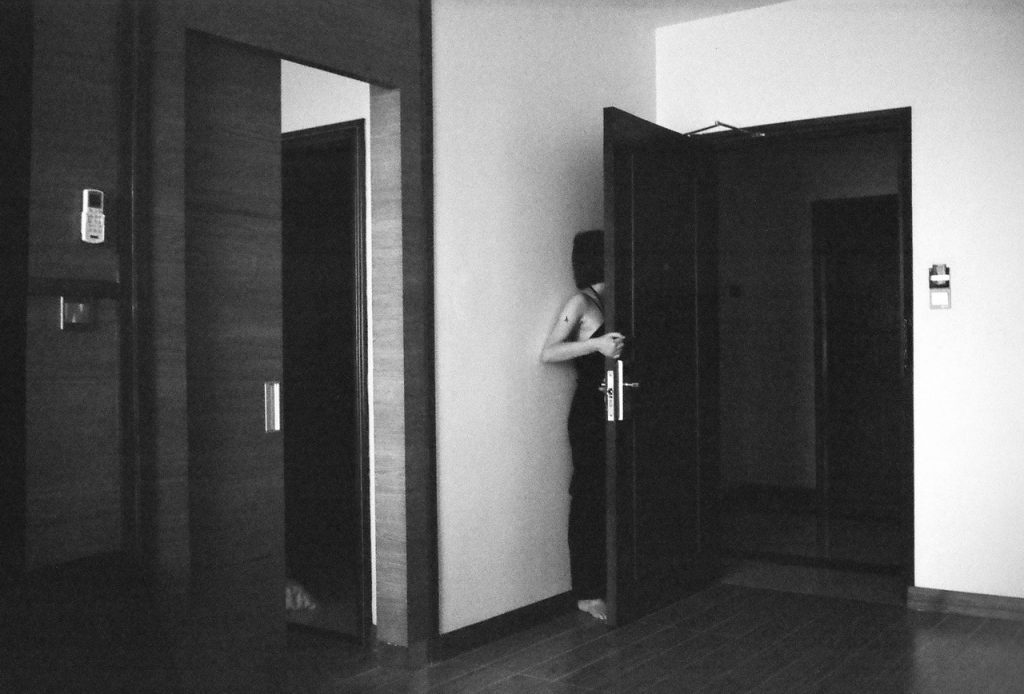 Synopsis: One journey begins in Graz, in April 2020, the director's trip back to China in the midst of the lockdown: flight connections on a cracked phone screen, hazmat suits on the aeroplane, tape sealing the hotel room door. But it also intermingles with another earlier journey: the family trip from China to Myanmar to find out what happened to great-grandfather, who left in the 1940s and never came back. The director films both trips and everything around them too, that's why it's so hard to keep things apart, always the same fascination for patterns and textures, the same grainy video in black and white, the same eye for unlikely beauty, the same unflinching gaze.
SCREENING TIMES:
11.02. / 13:30 Kino Arsenal 1
11.02. / 16:10 Cubix 4 (Screening for industry professionals | With accreditation only)
Directed by: Magnus Gertten
Sweden, Belgium, Norway, 2022
92′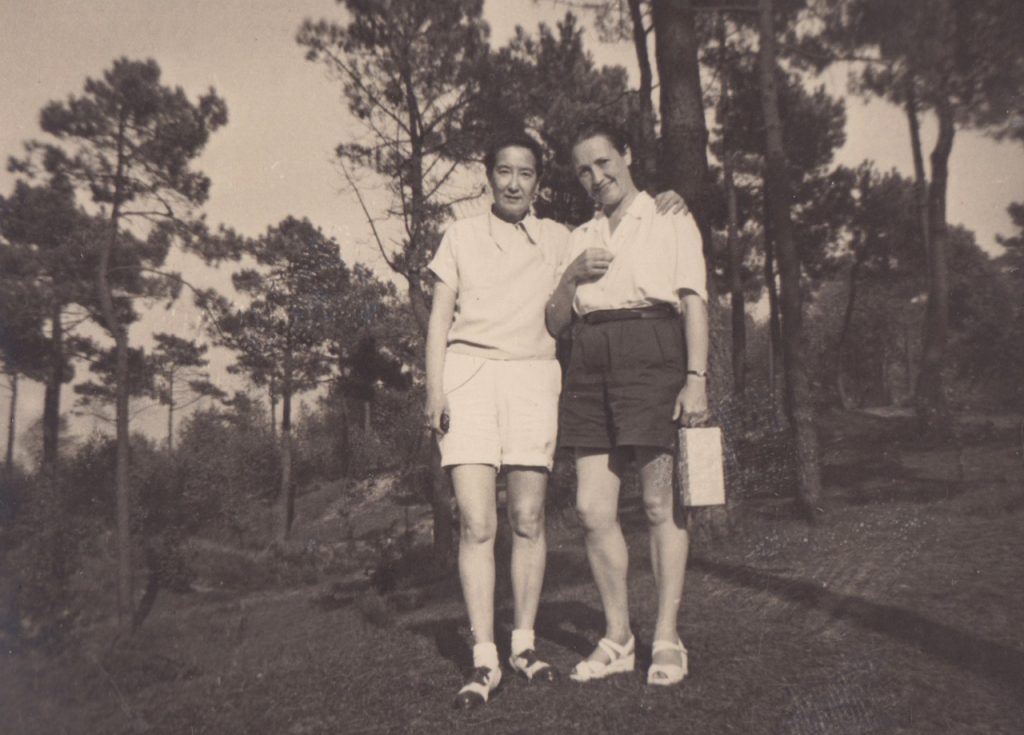 Synopsis: The voice of opera singer Nelly resonates in the middle of Ravensbrück concentration camp. Nelly and Nadine met for the first time at Christmas in 1944. They found each other again after liberation and were to stay together for the rest of their lives. Today, Nelly's granddaughter Sylvie is about to be confronted with her grandmother's legacy, locked in a box. The photographs, Super 8 footage and audio recordings as well as the poetic and harrowing diary entries that she comes across describe not only her grandmother's memories of the camp, but also tell the story of her life with Nadine – a relationship that was never referred to as such by the family.
SCREENING TIMES:
11.02. / 16:00 International
11.02. / 16:50 Cubix 2 (Screening for industry professionals | With accreditation only)
Directed by: Mohammad Shawky Hassan
Egypt, Lebanon, Germany, 2022
66′
Synopsis: A glance leads to a smile, a smile to a rendezvous: every love story begins the same way. These narratives are stored in songs and poems and live on beyond their inevitable endings, as Shakespeare's titular sonnet 18 also suggests. In Mohammad Shawky Hassan's metafictional essay, a female narrator who wishes to tell the story of a love between two men encounters a polyamorous chorus of lovers, and this oft-told tale is multiplied. In Club Scheherazade, there is no protagonist, and every song has various versions. Heteronormative dramaturgy is challenged polyphonically and across a range of media: lovers ask each other about threesomes, Grindr contacts and past dates. Pop clichés are twisted, heartache permeates the men's singing, and poems by Wadih Saadeh are read out while a lover's dirty laundry is aired. The narrator mischievously tries for a happy ending as her characters exit the story. "If pain could be forgotten through words," we hear at one point, "no lover would ever have to walk away wounded." 
SCREENING TIMES:
11.02. / 20:00 Kino Arsenal 1
Directed by: Guðmundur Arnar Guðmundsson
Iceland, Denmark, Sweden, Netherlands, Czech Republic, 2022
123′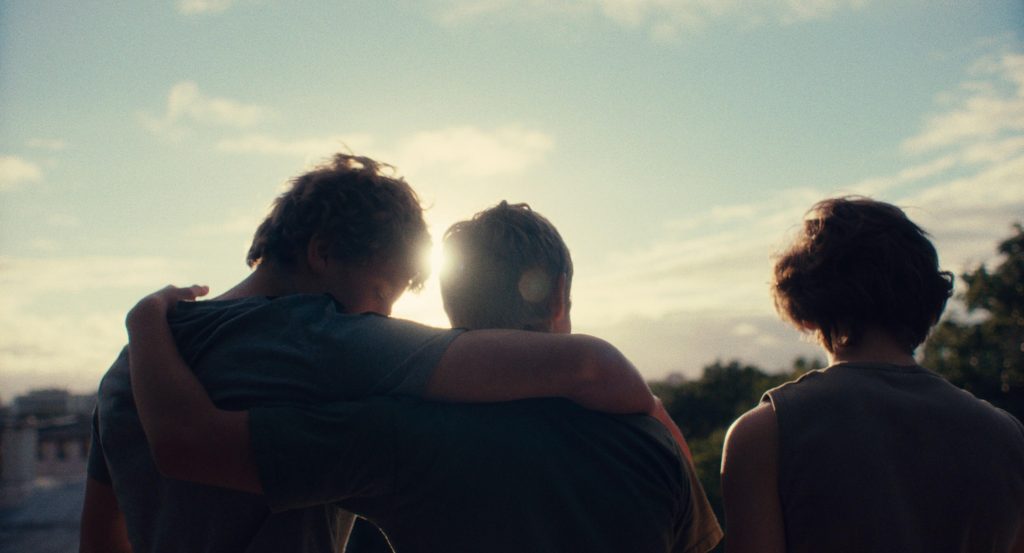 Synopsis: Fourteen-year-old Balli is something of a misfit. He lives with his drug-addicted mother in a squalid house and is bullied by his classmates. A stepfather who "thought the gun wasn't loaded" has left him with a glass eye. But then Balli meets three boys of his own age – Addi, Konni and Siggi – and a friendship gently develops. For the first time in his life, Balli finds that he is able to connect, especially with Addi, whose mother believes in "the subconscious". Addi is fighting his own demons and, when his visions appear to indicate that Balli's brutal stepfather can no longer be tolerated, the boys decide to act.
SCREENING TIMES:
11.02. / 15:30 Zoo Palast 1
11.02. / 16:10 Cubix 1 [Screening for industry professionals | With accreditation only]

RERUNS:
Peter von Kant
11.02. / 11:00 CinemaxX 9
Viens je t'emmène (Nobody's Hero)
11.02. / 11:45 Cubix 2 (Screening for industry professionals | With accreditation only)
11.02. / 13:30 International