The 7th day of Berlinale and we really have to rest a little bit. It´s kind of exhausting in a way. But also really beautiful!
You want to have a brief film tip? How about a chinese newcomer? The "rising star" of the chinese film scene shot a movie and it´s called: "The Taste of Betel Nut". A polyamorous sexual adventure with unexpected turns: a story about a generation which has to find a balance between conservative traditions and modern needs. Ambitious, honest and relentless. Ladies and gentleman: please enter the CineStar 3 at 22:45.
Below you find the programme for today.
Bing Lang Xue
The Taste of Betel Nut
Hong Kong, China 2017
84′
Director: Hu Jia
Li Qi is working for a dolphin show, his friend Ren Yu chugs along with his mobile karaoke, working the surfers' beach along the coast of Hainan Island where they both live. The tourists are delighted by Ren's physical similarity to the screen actor Leslie Cheung and are happy to pay for a photo with him – or to get drunk with him. When a young woman joins this polyamorous couple, things are no different at first and an open, three-way relationship would seem possible. Together, Li Qi, Ren Yu and Bai Ling set out to test the limitations of a restrictive society as well as their own sexuality. But then, something happens that rocks the protagonists to the core and will have a deep and lasting effect on them … Director Hu Jia portrays a generation that would appear to move casually between tradition and a courageously alternative way of life. The film's unusual setting is compelling from the word go. Largely without dialogue, this drama instead relies on small gestures that are full of meaning. The film's quietly explicit images tell a tale of love, sex, trust and brutality – providing a picture of everyday life in China that is seldom seen on the big screen.
15.02. / 20:15 Cubix 8
---
Bones of Contention
Bones of Contention
USA 2017
75′
Director: Andrea Weiss
There are 120,000 victims of Franco's regime buried in the unmarked mass graves that stretch for kilometres alongside Spain's country roads. One of these victims is the world renowned Spanish author Federico García Lorca, who was shot and killed by the fascists during the early days of the Spanish Civil War. The mystery that surrounds the exact location of his remains has made him a symbol for those seeking to remember and disclose the hidden stories of gays and lesbians under Franco, people who continued to be subjected to violent repression long after the end of the dictatorship. Spain is today one of the most progressive countries when it comes to homosexuality, and yet the nation still refuses to account comprehensively for its dark past before a court of law. Andrea Weiss' sensitive film gives a voice to the victims from the LGBTIQ* community. Her documentary tells their stories and their struggle for clarification, justice and human rights as well as their continued efforts to provide those who were murdered and 'disappeared' with a dignified burial. Impressive archive material documents this repressed history which finds a painful echo in Lorca's poetry and music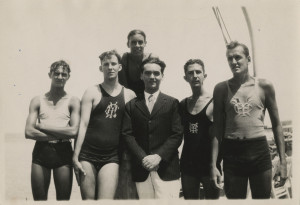 15.02. / 17:00 CineStar 7
---
Call me by your Name
Call me by your Name
Italy/France 2017
130′,
Director: Luca Guadagnino
It's the hot, sun-drenched summer of 1983 and Elio is at his parents' country seat in northern Italy. The seventeen-year-old idles away the time listening to music, reading books and swimming until one day his father's new American assistant arrives at their large villa. Oliver is charming and, like Elio, has Jewish roots; he is also young, self-confident and good looking. At first Elio is somewhat cold and distant towards the young man but before long the two begin going out together on excursions. Elio begins to make tentative overtures towards Oliver that become increasingly intimate – even if, as Oliver says, 'one can't talk about such things'. As the short summer progresses, the pair's mutual attraction grows more intense. Director Luca Guadagnino co-wrote the screenplay – which is based on the novel of the same name by André Aciman – with US director James Ivory and Walter Fasano. Guadagnino transposes the memories of the book's first-person narrator Elio into quietly atmospheric images. Besides the two main characters of this unexpected coming-out story (played by Timothée Chalamet and Armie Hammer) the film also boasts a third leading role in the shape of the seductive landscape.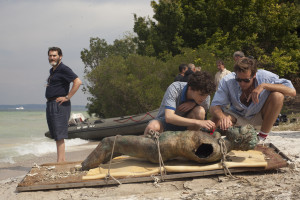 15.02. / 17:00 Cubix 9
---
Cuateros
Rustlers
Argentina 2016
85′
Director: Albertina Carri
Albertina Carri wants to make a film about Isidro Velázquez, an almost mythical outlaw figure from northern Argentina who was shot dead by police in 1967. She's not the only one interested in him: her sociologist father Roberto Carri wrote a book on him called "PreRevolutionary Forms of Violence" and a film was made about his story, although both father and film disappeared during the Dirty War. Legends, families, political alignments, cinema: none offer a stable foothold and Carri's passage through them is like wandering a garden of forking paths, only to arrive at a landscape of cracked earth and thorns. Carri's narration is anyway not what it might once have been, a mother doesn't tell things the same way as a daughter. Legends, families, political alignments, cinema: each produces images and these are what appear on the screen, in one channel, three channels, five. It's all material plucked from an archive and a wonderfully eccentric one at that: news reels, ads, home videos, interviews, movies, abstract forms. Images that could stem from old films, lost films, new films, possible films, impossible films; this is a film for which no other images will do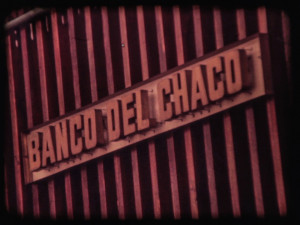 15.02. / 14:00 Akademie der Künste
---
Discreet
Discreet
USA 2017
81′
Director: Travis Mathews
Bacon sizzling in fat, a young woman thanking the subscribers of her YouTube channel, a corpse neatly wrapped up in black garbage bags and floating down a river – as clear as the first few images of Travis Mathews' mystery thriller may be, the connections only become clearer gradually, as if they were emerging from the subconscious. This elliptically edited story, which revolves around a man who can no longer be described as young, is accompanied by an eerie soundscape. Filmmaker Alex lives in a van. He sets up his camera in rural areas in the US and in the no-man's land near highways. During a visit to his alcoholic mother one day she shares with him a well-kept secret. There is also a small boy, with whom Alex develops an unexpectedly close relationship. Director Mathews chronicles a modern day gay existence in the West – from anonymous sex to heterosexual porn in a sex bar cabin, or as a service in a motel room. A small house and a life on the margins of society. Meanwhile, on the radio, we are treated to a steady stream of rightwing slogans against everything that is not white and heterosexual, here in Texas.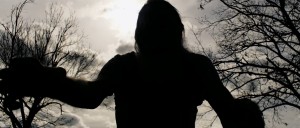 15.02. / 20:00 International
---
EMO the Musical
EMO the Musical
Australia 2016
94′
Director: Neil Triffett
'How do we know you´re for real?' · 'I tried to hang myself at my last school and they expelled me.' · 'Welcome to the band.' After receiving a Special Mention for Best Short Film from the Generation Youth Jury in 2014, this love story full of irony and exhilaration has now been given the feature-film treatment. Ethan, a sensitive and depressed Emo boy with suicidal tendencies, plays hard doom and gloom rock with the likeminded, in a band where good moods are strictly taboo. Ever chipper classmate Trinity for her part prefers to use her sweet voice to sing praises to the Lord in her Christian youth group. Trinity and Ethan, nobody will ever understand this unlikely match, let alone accept it! And yet that's exactly what came to pass when their two paths crossed for the first time. The impossible bond they share sets a number of events in motion at their crazy little school.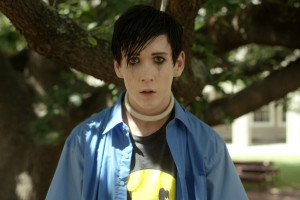 15.02. / 14:00 CinemaxX 3
---
Fluidø
Fluidø
Germany 2017
80′
Director: Shu Lea Cheang
It is the year 2060 and AIDS has been eradicated. However, in some, the HIV virus has now mutated into a gene from which a drug can be produced that has become the white powder of the twenty-first century. A virtual scanning system enables the secret police to identify anyone who carries this gene. Meanwhile, elsewhere, young men are hooked up to a system of cables and ordered to produce sperm for the production of pharmaceuticals that will dominate the market. Filmed in Berlin, Taiwan-born multimedia artist and filmmaker Shu Lea Cheang's science fiction dystopia revolves around a struggle to gain control over the production and exploitation of bodily fluids. Her film is like an orgiastic opera; a breathless round of bodies, secretions, performances and sexual acts often performed in the service of an overriding economy. An unusual, largely experimental and deliberately parapornographic drama in which the borders between the sexes as well as homo-, hetero, bi, trans- or intersexual are constantly blurred.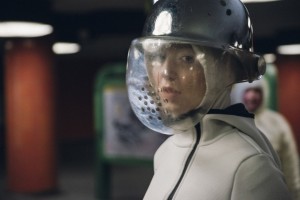 15.02. / 20:15 CineStar 3
---
God's Own Country
God's Own Country
Great Britain 2017
104′
Director: Francis Lee
Young Johnny is running his ailing father's farm in Yorkshire, England. The communication between father and son reflects their adverse living and working conditions, the father's utterances mostly being restricted to terse criticism of his son. Johnny's grandmother plays her part stoically. A frustrated Johnny endures his strenuous daily routine. In a bid to escape the harsh daily grind, he has nostrings sex with men, or gets drunk at the local pub. In the spring, a farm hand is taken on for the season. Romanian Gheorghe is the same age as Johnny, who at first eyes him with suspicion. The initial tension between the two men soon gives way to an intense relationship. This opens up completely new prospects but also presents new challenges for Johnny. In his feature-length debut, Francis Lee finds authentic images to depict farm life as one of privation. His film concentrates on the looks and gestures of his characters and their physical proximity. The archaic landscape of 'God's own country' as the locals call their county, perfectly reflects the turmoil going on inside the protagonists.
15.02. / 22:45 CineStar 3
---
I Am Not Your Negro
I Am Not Your Negro
France/USA/Belgium/Switzerland 2016
93′
Director: Raoul Peck
In June 1979 renowned US writer James Baldwin began work on his last, unfinished text 'Remember this House'. His personal memories of his three murdered civil rights friends Malcolm X, Medgar Evers and Martin Luther King and his reflections on his own painful experiences as a black American serve to re-write American history. Raoul Peck has turned these thirty hitherto unpublished pages into a powerful collage of archive photographs, excerpts from films and newsreel footage: the boycotts and the resistance against racial segregation in the 1950s and 1960s, the invisibility of black Americans in Hollywood's legendary works, the AfroAmerican protests against white police brutality that continue to take place even today, Baldwin's complex relationship with the Black Power Movement and one FBI report's paranoid view of Baldwin's homosexuality. A trenchant and disturbing essay about the reality of the lives of African Americans – lives that are still largely ignored by America's mainstream. Samuel L Jackson's voice lends Baldwin's language suitably poetic, meditative expression.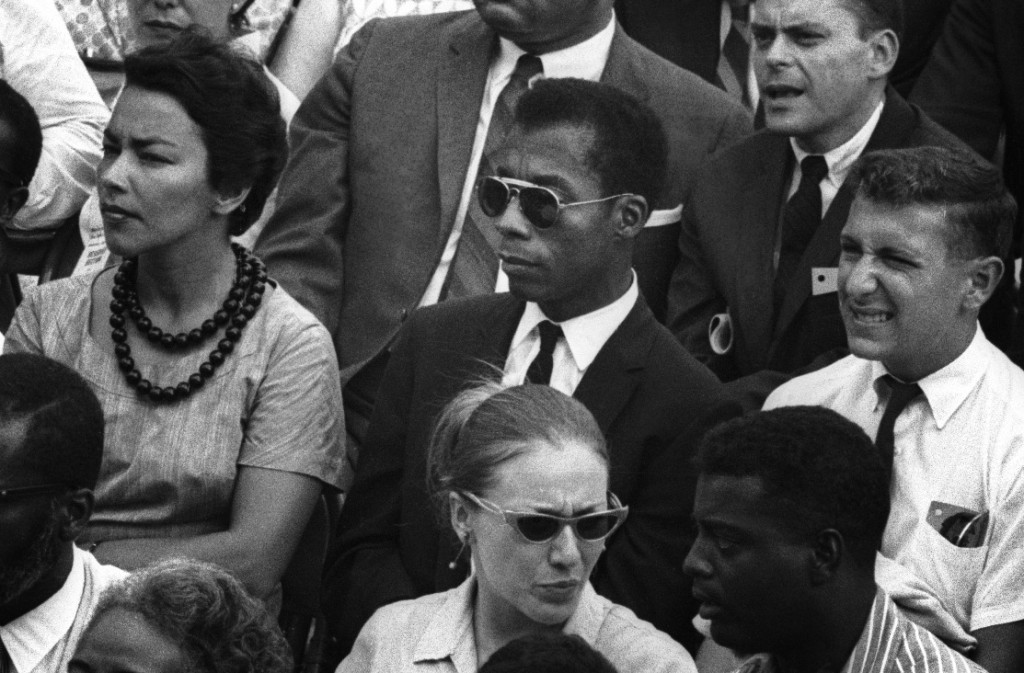 15.02. / 17:00 International
---
Die Jungfrauenmaschine
Virgin Machine
Germany 1988
84′
Director: Monika Treut
Cast: Ina Blum, Marecelo Uriona, Gad Klein, Mona Mur
Young Hamburg journalist Dorothee Müller is fed up of her persistent lover, Heinz. A complete ingénue, she innocently embarks upon an exploration of romantic love – is it merely a 'woman's malady'? The places where she undertakes this research include a pleasureaddicted hormone researcher's practice and the monkey house at the zoo. Unable to find any satisfactory answers, Dorothee decides to leave Europe and head for California where she continues her research by conducting interviews and some personal explorations. In swinging San Francisco she meets three remarkable women: a cheeky Hungarian named Dominique who sneers at the German work ethic and offers to help Dorothee in her research; Susie Sexpert, a specialist in sexual pleasures who has an astonishing collection of dildos, and finally the attractive Ramona, who performs a hot strip as a drag king in a lesbian bar. By the end of her journey Dorothee has rediscovered her own sexuality and put several illusions firmly behind her.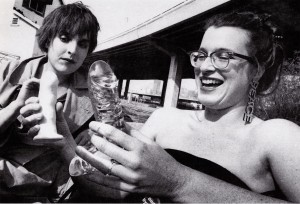 15.02. / 22:00 Zoo Palast 2
---
Karera ga Honki de Amu toki wa
Close-Knit
Japan 2017
127′
Director: Naoko Ogigami
Cast: Toma Ikuta, Rinka Kakihara, Kenta Kiritani
Eleven-year-old Tomo is pretty much left to her own devices. Unwashed dishes are piling up in the sink and supermarket onigiri are all there is to eat again. Tomo's single mother usually comes home late, and drunk. When she leaves her daughter for good one day the girl has to rely on help from her uncle, who takes in Tomo to live with him and his girlfriend Rinko. At their first meeting Tomo is flabbergasted to discover that Rinko is a transsexual. Rinko immediately sets about taking care of Tomo; not only does she lovingly prepare meals but she also succeeds in creating a new home for the girl. But before long cracks appear in their perfect nest. As in her last film Rentaneko (Panorama 2012) Japanese director Naoko Ogigami offers another story about finding a way out of one's loneliness; in the case of Tomo and her new family the solution is a mixture of human warmth, good food and the symbolic act of knitting. In quietly concentrated images the film portrays non-normative sexuality as a natural way of life and describes the value of families that are defined not by convention but by a loving, caring environment.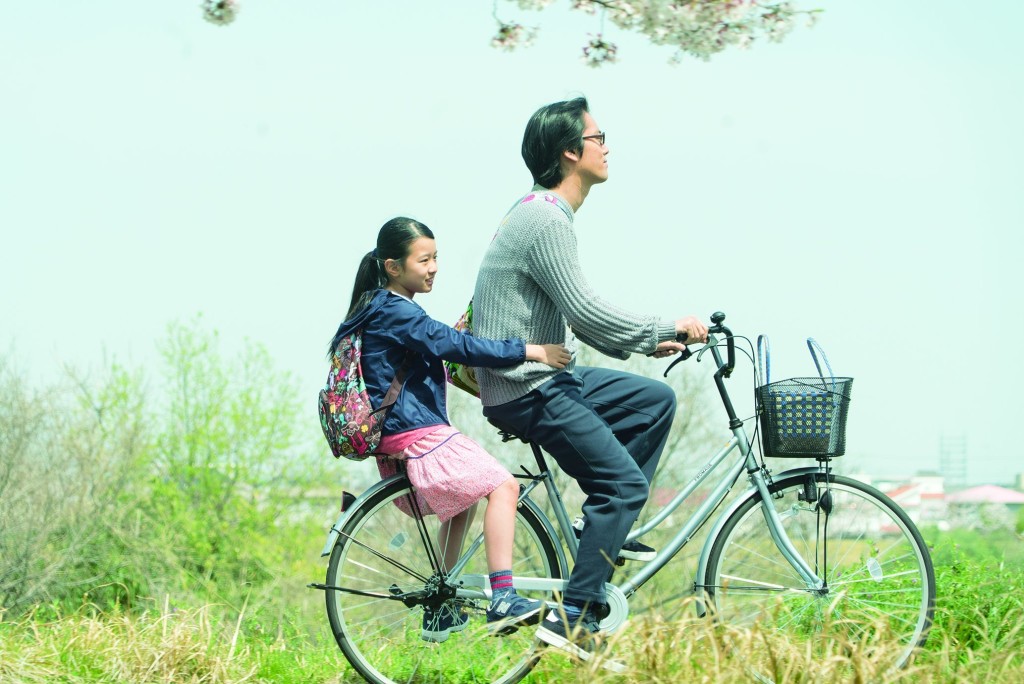 15.02. / 18:30 Zoo Palast 1
---
Min Homosyster
My Gay Sister
Sweden/Norway 2017
15′
Director: Lia Hietala
Cast: Juliette Safavi, Tina Pourdavoy, Erika A. Coleman
Ten-year-old Cleo has a head full of questions: How can I tell if I'm in love with somebody? How do I know if I prefer boys or girls? Since her older sister began dating another girl, there are new, strange feelings stirring inside Cleo. During a trip to the Norwegian fjords, she broaches the subject with the young couple and is given some helpful advice.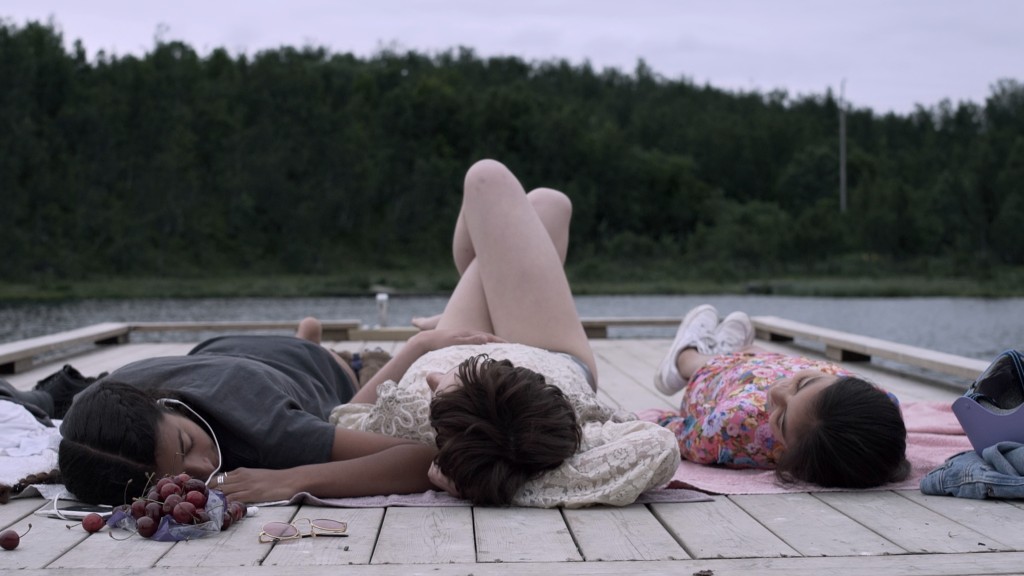 15.02. / 12:30 Filmtheater am Friedrichshain
---
The Misandrists
The Misandrists
Germany 2017 91′
Director: Bruce LaBruce
Cast: Susanne Sachsse, Viva Ruiz, Kembra Pfahler, Caprice Crawford
Somewhere in Ger(wo)many … A radical female 'army of lovers' is preparing itself for a final revolution. Women are discussing, campaigning, menstruating and pondering the decline of patriarchy, learning about single sex reproduction, and having sex. But then of all people a young soldier appears, seeking refuge at this feminist convent; moreover, one of the women-warriors turns out to be a police informer. This brings their strict superintendent on the scene. And 'big mother' is not amused. "Two cocks! And a cop! In our house! That's intolerable!" But one question remains: is it possible to have equality in a corrupt system? Or will cocks need to roll first?! As if Valerie Solanas had directed an episode of 'Schoolgirl's Report', Bruce LaBruce's latest piece of shenanigans revolves around a utopian world without men. The Canadian director, experienced Berlinale guest and Teddy award-winner (for Pierrot Lunaire) serves up a merry, anarchic dance in which political slogans fall as trippingly off the tongue as religious acclamations. Their sermons are – naturally – rounded off with 'A(wo)men'. Sarcastic, very funny – and as queer as it gets.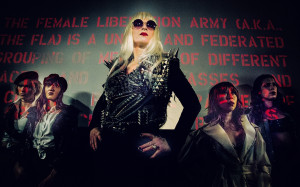 15.02. / 22:30 Cubix 7
15.02. / 22:30 Cubix 8
---
Vênus – Filó a fadinha lésbica
Venus – Filly the lesbian little fairy
Brazil 2017
6′
Director: Sávio Leite
Cast: Helena Ignez
In this animated fairy-tale Filly, a lesbian fairy with nimble fingers, seduces women by day dressed as a boy. But at night something strange happens and soon half the population of Whatsit Village are eagerly queuing up.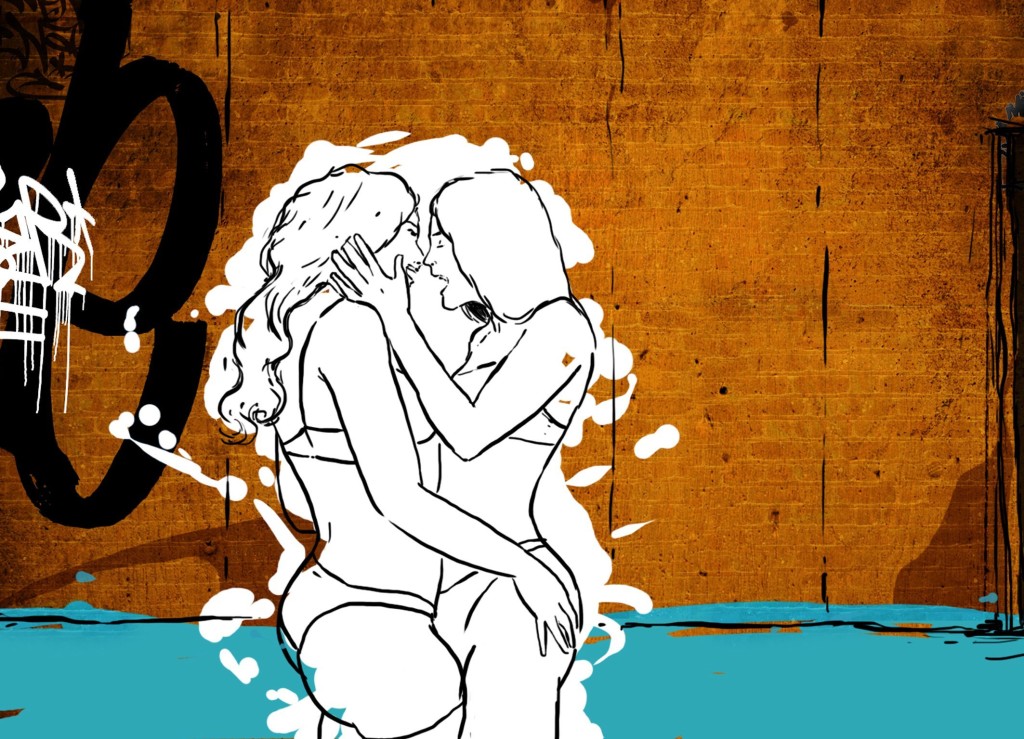 15.02. / 20:15 CineStar 3
---
Weirdos
Weirdos
Canada 2016
84′
Director: Bruce McDonald
Cast: Dylan Authors, Julia Sarah Stone, Molly Parker, Allan Hawco
'I am a weirdo.' · 'Honey, she is a weirdo, too. We are all weirdos. That's what makes us beautiful.' In laconic black-and-white, Bruce McDonald tells the humorous story of two adolescent runaways, Kit and Alice. On the eve of the 1976 United States Bicentennial, the film accompanies the two hitchhikers on a turbulent journey through the breathtaking landscape of the Canadian east coast, set to a quintessentially 1970s soundtrack. While Kit wants to start a new life in his glamorous but unstable mother's artist commune, Alice makes no bones about her longing for romance. Yet in the glow of the crackling campfire of a beach party, they both reach new insights that put their relationship to the test. Likewise, the day following their joyous reunion sees Kit and his mother facing up to some uncomfortable truths.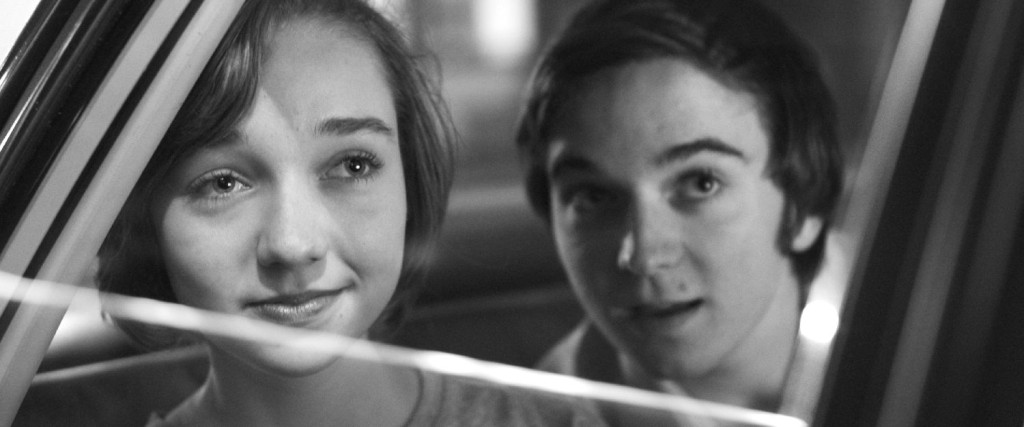 15.02. / 15:30 Filmtheater am Friedrichshain