Halftime, my friends! The first half of the festival is over, now hurry! You didn´t watch enough movies? Go for it, because there are only 5 days left!
"We´re all weirdos, that´s what makes us beautiful" is a quote from the film "Weirdos" from Bruce McDonald which you can watch over the next three days at the Berlinale. ´Cause Bruce McDonald himself is a weirdo of the best sort. Weirdos are something beautiful, this is what we found out at the Interview yesterday and which you can be convinced yourself by his new film. McDonald started his career with 8mm Zombies films, that he shot during high school. Over the years he made himself a name in the independent film scene far beyond the borders of Canada. His films are often about people on a road trip, where self-discovery and Rock´n Roll are the ingredients his films are made of. And of course, there are people who are weird sometimes but always lovable. Like in "Weirdos": two 15-year old teenagers run away to hitchhike through the countryside. Kit wants to go to his mother and live with her, because he is hoping for a better life. Why everything turns out completely different and which role Andy Warhol plays in that film you have to find out yourself! It´s worth it! Have fun!
Bing Lang Xue
The Taste of Betel Nut
Hong Kong, China 2017
84′
Director: Hu Jia
Li Qi is working for a dolphin show, his friend Ren Yu chugs along with his mobile karaoke, working the surfers' beach along the coast of Hainan Island where they both live. The tourists are delighted by Ren's physical similarity to the screen actor Leslie Cheung and are happy to pay for a photo with him – or to get drunk with him. When a young woman joins this polyamorous couple, things are no different at first and an open, three-way relationship would seem possible. Together, Li Qi, Ren Yu and Bai Ling set out to test the limitations of a restrictive society as well as their own sexuality. But then, something happens that rocks the protagonists to the core and will have a deep and lasting effect on them … Director Hu Jia portrays a generation that would appear to move casually between tradition and a courageously alternative way of life. The film's unusual setting is compelling from the word go. Largely without dialogue, this drama instead relies on small gestures that are full of meaning. The film's quietly explicit images tell a tale of love, sex, trust and brutality – providing a picture of everyday life in China that is seldom seen on the big screen.
14.02. / 22:45 CineStar 3
---
Call me by your Name
Call me by your Name
Italy/France 2017
130′,
Director: Luca Guadagnino
It's the hot, sun-drenched summer of 1983 and Elio is at his parents' country seat in northern Italy. The seventeen-year-old idles away the time listening to music, reading books and swimming until one day his father's new American assistant arrives at their large villa. Oliver is charming and, like Elio, has Jewish roots; he is also young, self-confident and good looking. At first Elio is somewhat cold and distant towards the young man but before long the two begin going out together on excursions. Elio begins to make tentative overtures towards Oliver that become increasingly intimate – even if, as Oliver says, 'one can't talk about such things'. As the short summer progresses, the pair's mutual attraction grows more intense. Director Luca Guadagnino co-wrote the screenplay – which is based on the novel of the same name by André Aciman – with US director James Ivory and Walter Fasano. Guadagnino transposes the memories of the book's first-person narrator Elio into quietly atmospheric images. Besides the two main characters of this unexpected coming-out story (played by Timothée Chalamet and Armie Hammer) the film also boasts a third leading role in the shape of the seductive landscape.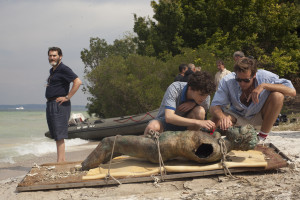 14.02. / 12:00 CinemaxX 7
---
Cuateros
Rustlers
Argentina 2016
85′
Director: Albertina Carri
Albertina Carri wants to make a film about Isidro Velázquez, an almost mythical outlaw figure from northern Argentina who was shot dead by police in 1967. She's not the only one interested in him: her sociologist father Roberto Carri wrote a book on him called "PreRevolutionary Forms of Violence" and a film was made about his story, although both father and film disappeared during the Dirty War. Legends, families, political alignments, cinema: none offer a stable foothold and Carri's passage through them is like wandering a garden of forking paths, only to arrive at a landscape of cracked earth and thorns. Carri's narration is anyway not what it might once have been, a mother doesn't tell things the same way as a daughter. Legends, families, political alignments, cinema: each produces images and these are what appear on the screen, in one channel, three channels, five. It's all material plucked from an archive and a wonderfully eccentric one at that: news reels, ads, home videos, interviews, movies, abstract forms. Images that could stem from old films, lost films, new films, possible films, impossible films; this is a film for which no other images will do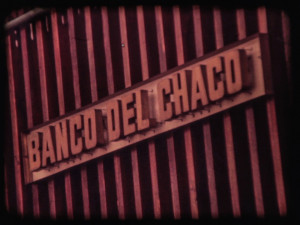 14.02. / 22:00 Zoo Palast 2
---
Discreet
Discreet
USA 2017
81′
Director: Travis Mathews
Bacon sizzling in fat, a young woman thanking the subscribers of her YouTube channel, a corpse neatly wrapped up in black garbage bags and floating down a river – as clear as the first few images of Travis Mathews' mystery thriller may be, the connections only become clearer gradually, as if they were emerging from the subconscious. This elliptically edited story, which revolves around a man who can no longer be described as young, is accompanied by an eerie soundscape. Filmmaker Alex lives in a van. He sets up his camera in rural areas in the US and in the no-man's land near highways. During a visit to his alcoholic mother one day she shares with him a well-kept secret. There is also a small boy, with whom Alex develops an unexpectedly close relationship. Director Mathews chronicles a modern day gay existence in the West – from anonymous sex to heterosexual porn in a sex bar cabin, or as a service in a motel room. A small house and a life on the margins of society. Meanwhile, on the radio, we are treated to a steady stream of rightwing slogans against everything that is not white and heterosexual, here in Texas.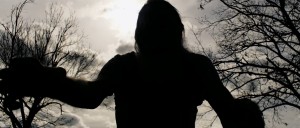 14.02. / 22:30 Colosseum 1
---
Fluidø
Fluidø
Germany 2017
80′
Director: Shu Lea Cheang
It is the year 2060 and AIDS has been eradicated. However, in some, the HIV virus has now mutated into a gene from which a drug can be produced that has become the white powder of the twenty-first century. A virtual scanning system enables the secret police to identify anyone who carries this gene. Meanwhile, elsewhere, young men are hooked up to a system of cables and ordered to produce sperm for the production of pharmaceuticals that will dominate the market. Filmed in Berlin, Taiwan-born multimedia artist and filmmaker Shu Lea Cheang's science fiction dystopia revolves around a struggle to gain control over the production and exploitation of bodily fluids. Her film is like an orgiastic opera; a breathless round of bodies, secretions, performances and sexual acts often performed in the service of an overriding economy. An unusual, largely experimental and deliberately parapornographic drama in which the borders between the sexes as well as homo-, hetero, bi, trans- or intersexual are constantly blurred.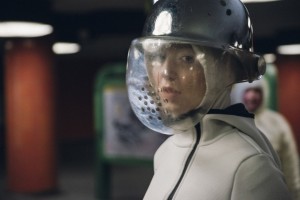 14.02. / 22:45 CinemaxX 7
---
Freak Show
Freak Show
USA 2017
95′
Director: Trudie Styler
Being fabulous, no: being relentlessly fabulous is damn hard work. I should know. I've dedicated my life to the pursuit of it.' Could Billy Bloom be like everyone else if he wanted to? It would certainly save him a whole lot of trouble. But he has absolutely no desire to be like them. When others call him theatrical, he takes it as a compliment; when his classmates feel provoked by his drive to be different, it only motivates him further. 'The nail that sticks out gets hammered down', his father warns him. That does not deter Billy from deciding to run for homecoming queen. Somewhere in-between David Bowie, Lady Gaga, Freddy Mercury and Oscar Wilde, in the transgressive space of pop culture and dressed up as a high school comedy with wit, heart and a dazzling cast, Freak Show is about the violence of conformity and the power of self-determination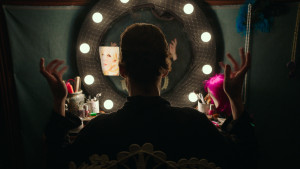 14.02. / 16:30 CinemaxX 3
---
Kometen
The Comet
Sweden 2016
11′
Director: Victor Lindgren
Cast: Abdi Aziis
The sea. High waves. Dark water. A border fence, two men in hiding. Their flight begins. Only one of them will reach Sweden. One of the men is played by Abdi Aziis, who himself has fled from Somalia to Sweden in order to escape the oppression and persecution of gay men. "He is our comet" explains director Victor Lindgren, who, in merely a few selected situations, manages to convey the exertions, the deep abyss, the arrival and the loneliness of those who flee. Both men lay alongside each other on a bench, one arm extended across the other's belly – an image that symbolizes their intimacy, their shared experience. And in the next moment it's all gone. Forever. How can life go on? Victor Lindgren's film Ta av mig was conferred with a TEDDY Award for Best Short Film at the 2013 Berlinale.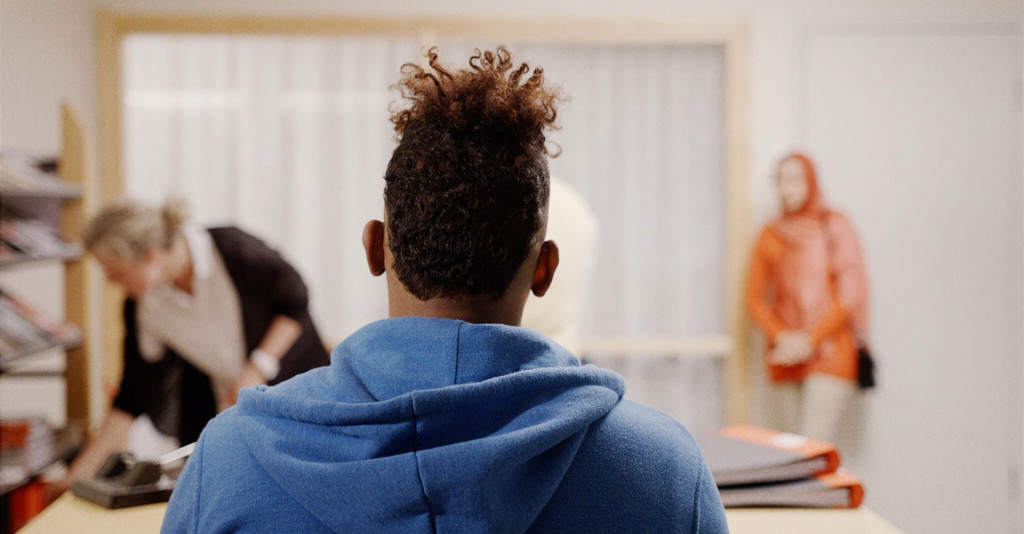 14.02. / 17:00 Colosseum 1
---
The Misandrists
The Misandrists
Germany 2017 91′
Director: Bruce LaBruce
Cast: Susanne Sachsse, Viva Ruiz, Kembra Pfahler, Caprice Crawford
Somewhere in Ger(wo)many … A radical female 'army of lovers' is preparing itself for a final revolution. Women are discussing, campaigning, menstruating and pondering the decline of patriarchy, learning about single sex reproduction, and having sex. But then of all people a young soldier appears, seeking refuge at this feminist convent; moreover, one of the women-warriors turns out to be a police informer. This brings their strict superintendent on the scene. And 'big mother' is not amused. "Two cocks! And a cop! In our house! That's intolerable!" But one question remains: is it possible to have equality in a corrupt system? Or will cocks need to roll first?! As if Valerie Solanas had directed an episode of 'Schoolgirl's Report', Bruce LaBruce's latest piece of shenanigans revolves around a utopian world without men. The Canadian director, experienced Berlinale guest and Teddy award-winner (for Pierrot Lunaire) serves up a merry, anarchic dance in which political slogans fall as trippingly off the tongue as religious acclamations. Their sermons are – naturally – rounded off with 'A(wo)men'. Sarcastic, very funny – and as queer as it gets.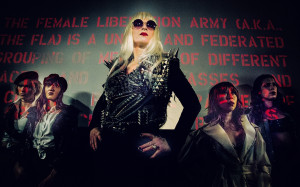 14.02. / 20:15 CineStar 3
---
La prima sueca
Swedish Cousin
Argentina 2016
20′
Director: Inés María Barrionuevo, Agustina San Martín
Cast: María Paula Mattio, Cecilia Valenzuela Gioia, Ámbar Taborda Ceballos, Nazarena García
It's not long to go until Cata's 15th birthday and she's getting more nervous by the day. She's irritated about her dress, her chilled-out friends, everything! Even her level-headed and reserved cousin from Sweden annoys her. But Cata's moodiness gradually gives way to tentative feelings of affection. In a sensitive portrayal the two directors gently capture the emotional whirlwind and irritations of a teenager.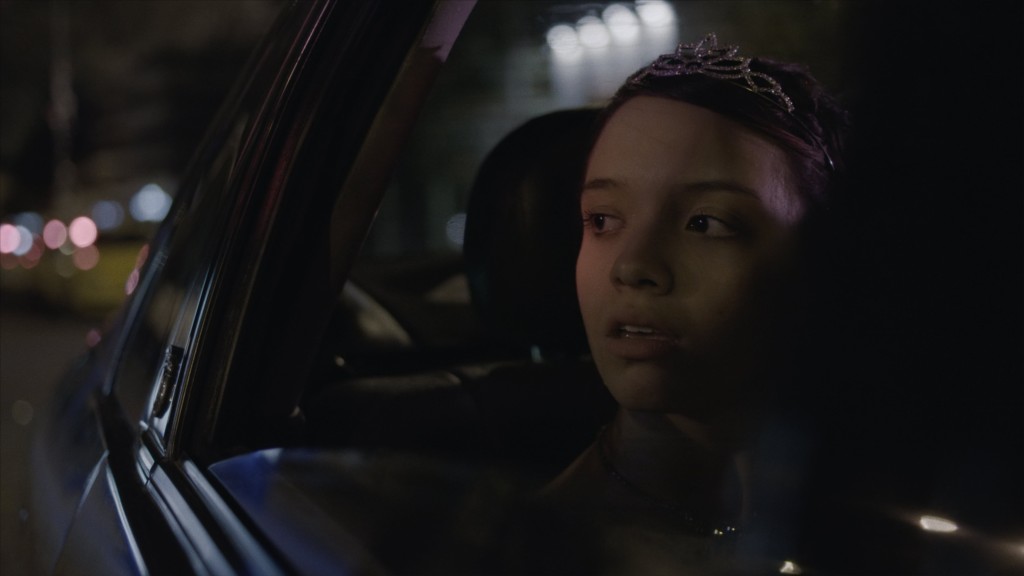 14.02. / 11:30 CinemaxX 3
---
Strong Island
Strong Island
USA/Denmark 2017
107′
Director: Yance Ford
In a phone call at the beginning of Yance Ford's film an employee for the district attorney refuses to make any more statements regarding the murder of William Ford and declares herself unwilling to take part in his documentary. William was Yance Ford's brother; his murder in 1992 threw his family into a state of shock. Their devastation came about not just because this young Afro-American man was shot and killed by a white car mechanic for an apparently trifling reason, but also because of what was to follow. Ford's subjective camera tells the story of a black middle-class family in America, a country which was, and still is, characterised by injustice and racism. His film is a puzzle, the pieces of which cannot be put together. Interweaving personal essay, detective investigation and documentary interviews with friends and relatives, he succeeds in painting a personal and political picture of the mood of this unequal country during the Obama era. Ford's concentrated, often minimalistic cinematic language describes simmering anger, grief and his own transgender coming out – as well as the relativity of equal opportunities.
14.02. / 13:30 International
---
Vênus – Filó a fadinha lésbica
Venus – Filly the lesbian little fairy
Brazil 2017
6′
Director: Sávio Leite
Cast: Helena Ignez
In this animated fairy-tale Filly, a lesbian fairy with nimble fingers, seduces women by day dressed as a boy. But at night something strange happens and soon half the population of Whatsit Village are eagerly queuing up.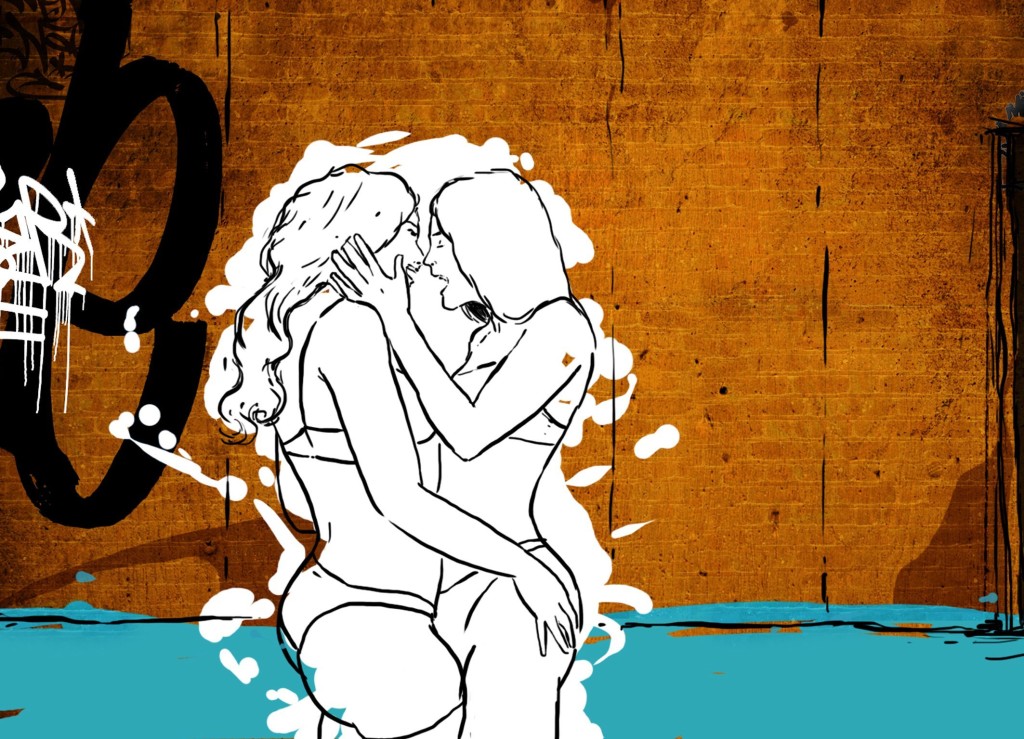 14.02. / 22:45 CinemaxX 7
---
Ein Weg
Paths
Germany 2017
107′
Director: Chris Miera
Cast: Mike Hoffmann, Mathis Reinhardt, Tom Böttcher, Cai Cohrs
A kiss by the sea, a promise for life. Who goes to the Baltic coast in the autumn? Nobody except Martin and Andreas. They come here every year and, every year, their son Max is a bit taller, and their own faces a bit older. This time Martin is fed up. The weather's unpleasant and he'd much rather have stayed at home. Andreas on the other hand tears off his clothes and jumps into the freezing sea. A worried Martin tries to stop him and, stumbling, gulps down the salty water. Back at their holiday home the mood is weighed down by their different expectations of how they should spend their holidays together. What do they have left after all these years? So many films about relationships end at the point when the couple have found each other. For director Chris Miera however this is precisely the moment when the interesting stories begin. What is the force that causes two people out of billions to decide to spend so much of their lives together? And what makes couples decide to part after such a long time? These are the questions that Ein Weg (Paths) sensitively investigates.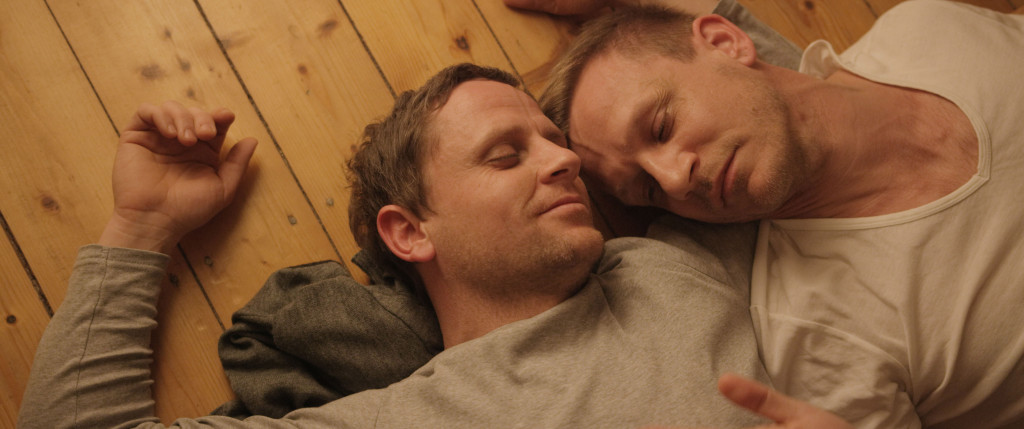 14.02. / 12:00 Colosseum 1
14.02. / 21:00 CinemaxX 1
---
Weirdos
Weirdos
Canada 2016
84′
Director: Bruce McDonald
Cast: Dylan Authors, Julia Sarah Stone, Molly Parker, Allan Hawco
'I am a weirdo.' · 'Honey, she is a weirdo, too. We are all weirdos. That's what makes us beautiful.' In laconic black-and-white, Bruce McDonald tells the humorous story of two adolescent runaways, Kit and Alice. On the eve of the 1976 United States Bicentennial, the film accompanies the two hitchhikers on a turbulent journey through the breathtaking landscape of the Canadian east coast, set to a quintessentially 1970s soundtrack. While Kit wants to start a new life in his glamorous but unstable mother's artist commune, Alice makes no bones about her longing for romance. Yet in the glow of the crackling campfire of a beach party, they both reach new insights that put their relationship to the test. Likewise, the day following their joyous reunion sees Kit and his mother facing up to some uncomfortable truths.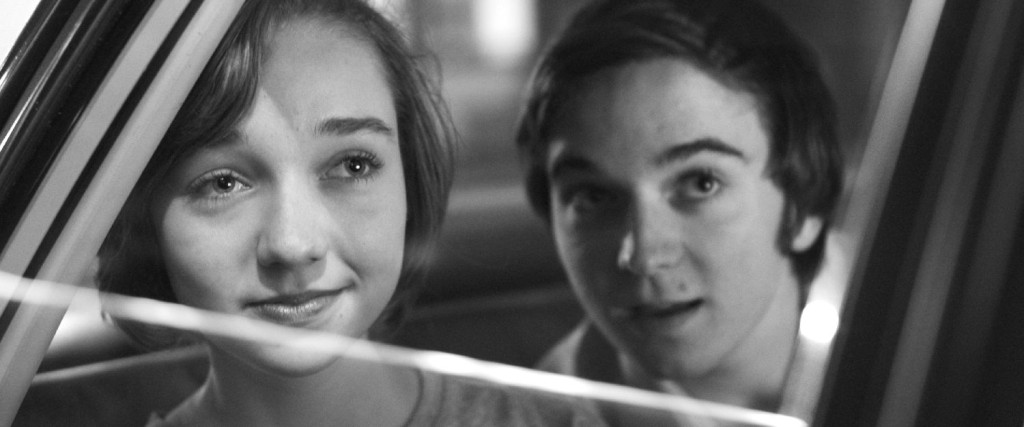 14.02. / 15:30 Zoo Palast 1