And the TEDDY goes to…
Here, you will find all the winners of the 30. TEDDY AWARD as well as information about the movies and interviews with the directors and actresses/actors.

---
Best Feature Film
KATER (TOMCAT)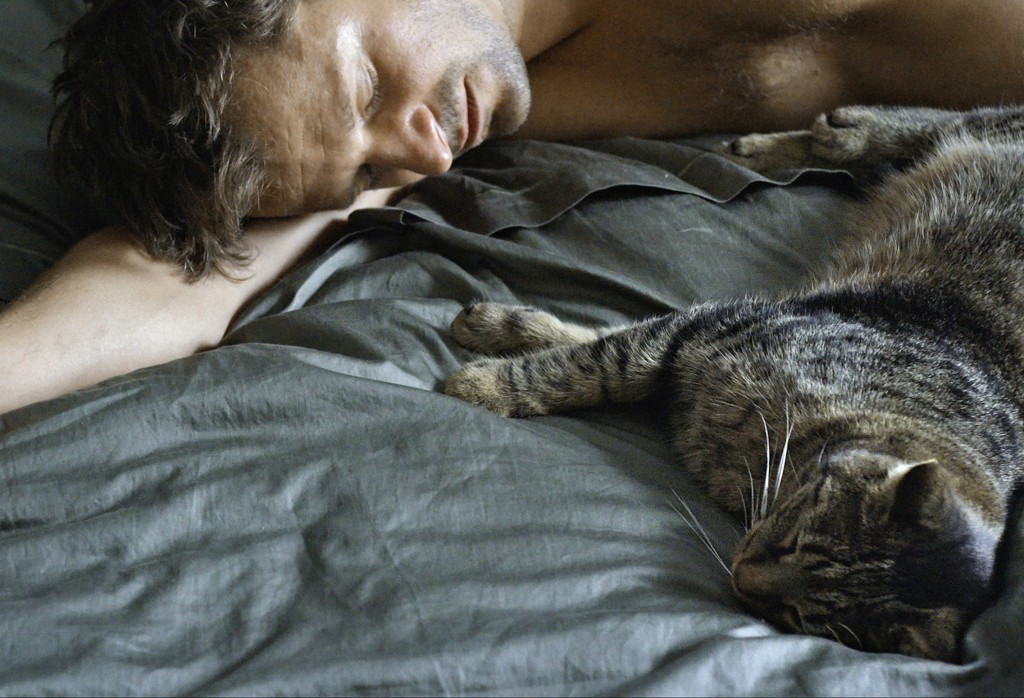 Andreas and Stefan live a blissful existence together with their tomcat, Moses. They inhabit a beautiful old house in the vineyards near Vienna and work in the same orchestra as manager and musician. Their passion for music, their large circle of friends and colleagues and their furry companion define the daily lives of the two men. But one morning an unexpected outburst of violence from Stefan shakes their harmonious relationship to its core. From this moment on, scepticism and alienation define their cohabitation and represent an almost insurmountable obstacle. While Stefan is losing the ground beneath his feet, Andreas struggles with his mistrust and his love for Stefan. Following his award-winning debut März (March), in his second film Händl Klaus portrays the expulsion of two lovers from paradise. Demonstrating exceptional sensitivity for the male psyche and for the blind spots in all our personalities, this artistic and poetic ballad tells of the fragility of love. Actors Philipp Hochmair and Lukas Turtur are both born theatre thespians and their naturalistic screen performances are impressive.
Statement of the Jury
Featuring a standout performance by a cat, KATER (TOMCAT) uses its furry star to expose the violence lurking under the surface of a seemingly idyllic life.  Surprisingly not a lesbian film, the story portrays a genuine and sensitive love between men rarely depicted on screen. Writer/director Händl Klaus and his team bring together masterful editing, beautiful cinematography, and great performances from the human cast to create an atmosphere of suspense. The result is a gripping, puzzling, and thought-provoking film that will stick with you long after you leave the cinema.
---
---
Best Documentary-/Essay Film
KIKI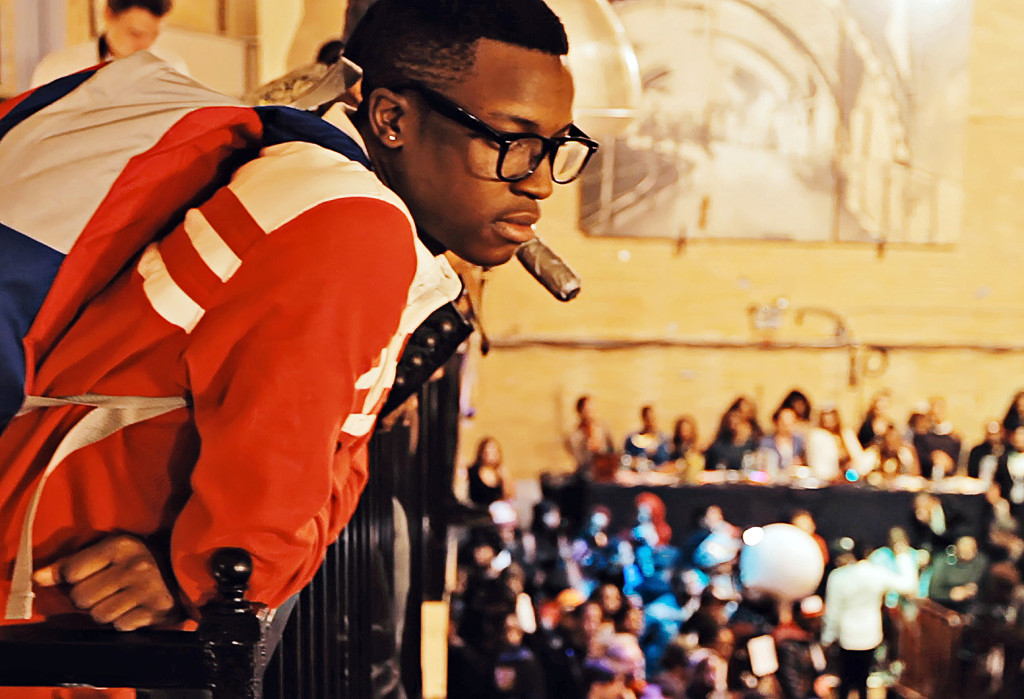 Twenty-five years after Paris is Burning, the 1991 Teddy Award-winning film that brought Berlinale audiences closer to New York's ballroom scene, Kiki provides an insight into the world of today's young black LGBT community, by taking a look at the balls where participants of voguing competitions compete for trophies, and by listening to proponents talking about their dreams and their lives. In contrast to the time when Paris is Burning was made, these balls are no longer born of a subculture but are instead organised by queer youth welfare organisations. The enlightened manner in which the young people discuss gender-political questions today and how naturally they use terms such as heteronormativity and gender deconstruction is striking. The city, the social structures and the gender-political consciousness may have changed since the 1980s but what remains is the desire for acceptance and a safe place to celebrate one's individuality. Even if coming out would seem to be easier today for some of the protagonists and same-sex marriages are now legalised in the US, co-writer Twiggy Pucci Garçon puts it straight: "There is so much left to fight for."
Statement of the Jury
KIKI celebrates the ongoing strength of New York´s ballroom culture by revisiting the influential queer classic PARIS IS BURNING. We are granted intimate access to the lives of young voguers who, like those before them, create chosen families within a network of Houses. But unlike those before them, they aren't simply surviving—they´re thriving.  Through their fierce performances, these young people of color demonstrate that gender is a broad spectrum and that reinvention is essential to living your life.
---
---
Best Short Film
MOMS ON FIRE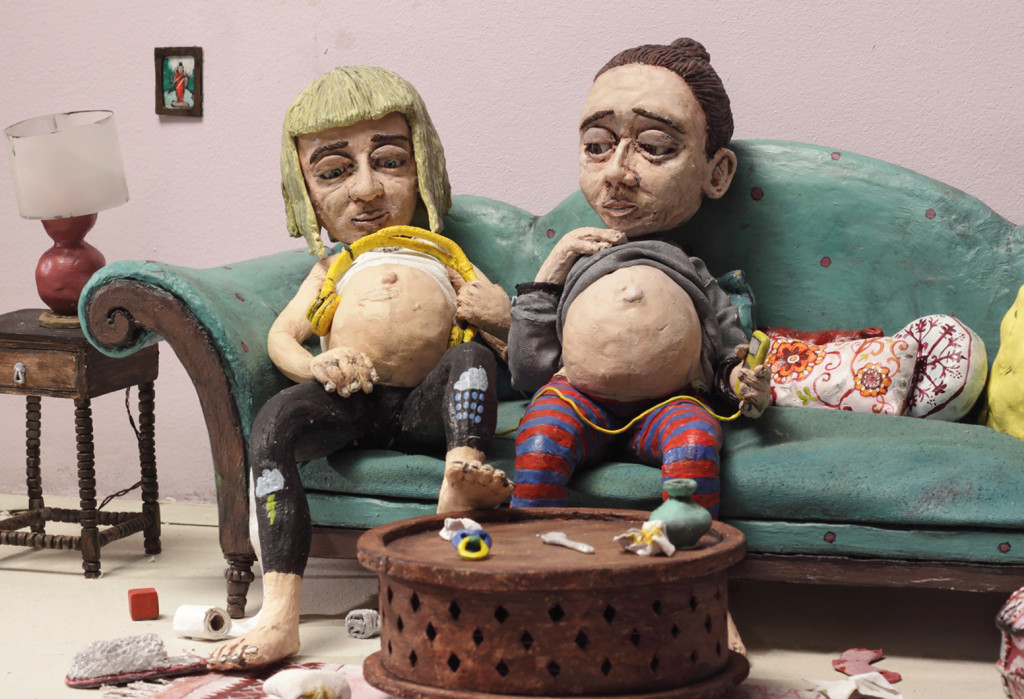 An ordinary neighbourhood in an ordinary town. Two women sit on a sofa and scratch their pregnant bellies. Four days till the due date. The situation is as unbearable as it is unavoidable. It's simply intolerable. Masturbation isn't an option, the clitoris can't even be reached, and the boyfriend is absent, but he's boring anyway. The only advantage in having another child is that one no longer has to play with the first one. Artist and filmmaker Joanna Rytel uses claymation to candidly address questions and situations that usually go unnoticed.
Statement of the Jury
Wise words from ugly babies. Straight women fingering each other. Pregnant women masturbating. With tongue-in-cheek humor and a distinctive claymation style, MOMS ON FIRE subverts myths of motherhood and conventional representations of female bodies. Director Joanna Rytel´s grotesque, feminist vision queers our idea of the rainbow family.
---
---
Special Jury Award
NUNCA VAS A ESTAR SOLO
(YOU WILL NEVER BE ALONE)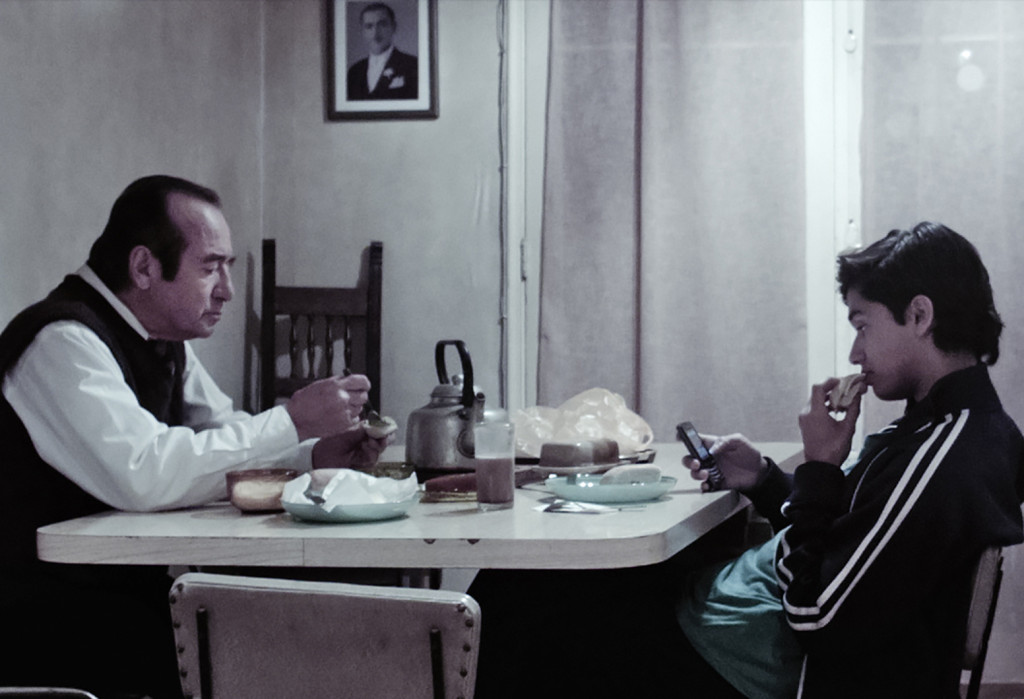 Introverted Juan, manager of a mannequin factory, lives alone with his eighteen-year-old gay son, Pablo. Whilst Pablo blithely studies dance, Juan is hoping that, after twenty-five years at the firm, his boss will consider him for a partnership. When Pablo is badly wounded in a brutal homophobic attack which sees him hospitalised, his father realises just how far they have become estranged. A lack of witnesses and expensive medical bills force Juan to leave the quiet stability of his life for good and reposition himself in a world where there is discrimination. Time and again his efforts come to nought, until one night on the streets of Santiago he makes up his own rules in order to save his son. In March 2012 the murder of an openly gay Chilean man, Daniel Zamudio, by neo-Nazis, shocked the whole of Latin America. This incident inspired Alex Anwandter to make his impressively multi-layered debut. Demonstrating great sensitivity, he traces in the figure of the reclusive father the enormous pressure that exists to adhere to the fixed norms of masculinity – only to dissolve these norms in Pablo's dream of living a life that is vibrantly queer.
Statement of the Jury
A phenomenal achievement from a first-time feature screenwriter, director, and composer exploring the idea that "it is not the homosexual who is perverse, but the society in which he lives." NUNCA VAS A ESTAR SOLO (YOU WILL NEVER BE ALONE) sensitively depicts gender fluidity from multiple perspectives. Instead of normalizing hate crime, the film encourages the audience to reconsider their relation to such horrific acts. Chilean filmmaker Alex Anwandter is an exciting new cinematic voice from which we hope to hear much more in the future.
---
---
Special Teddy Award
CHRISTINE VACHON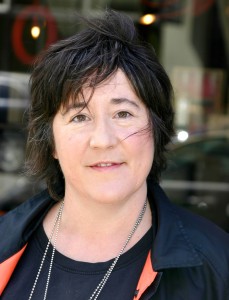 Christine Vachon is an Independent Spirit Award and Gotham Award winner who co­founded indie powerhouse Killer Films with partner Pamela Koffler in 1995. Over the past decade and a half, the two have produced some of the most celebrated American indie features including FAR FROM HEAVEN (nominated for four Academy Awards), STILL ALICE (Academy Award winner), BOYS DON'T CRY (Academy Award winner), ONE HOUR PHOTO, KIDS, HEDWIG AND THE ANGRY INCH, HAPPINESS, VELVET GOLDMINE, SAFE, I SHOT ANDY WARHOL, CAMP, SWOON and I'M NOT THERE (Academy Award nominated). In television, Vachon recently executive­produced the Emmy and Golden Globe winning miniseries MILDRED PIERCE for HBO and an upcoming series on Amazon based on the life of Zelda Fitzgerald.  Other recent work includes: KILL YOUR DARLINGS, MAGIC MAGIC, CAROL directed by Todd Haynes and WIENER­DOG written and directed by Todd Solondz.
---
---
Männer Reader Jury Award
MÃE SÓ HÁ UMA
(DON'T CALL ME SON)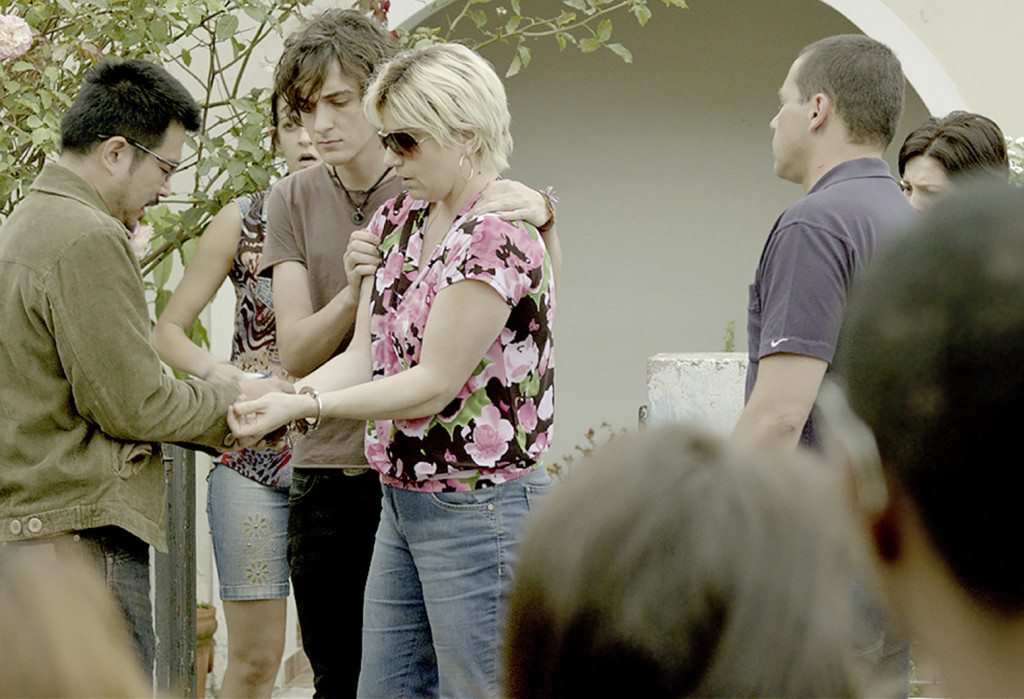 Pierre is seventeen and in the middle of puberty. He plays in a band, has sex at parties and secretly tries on women's clothing and lipstick in front of a mirror. Ever since his father's death, his mother Aracy has looked after him and his younger sister Jacqueline, spoiling them both. But when he discovers that she stole him from a hospital when he was a new born baby, Pierre's life changes dramatically. Overnight, his world falls apart and his mother Aracy is arrested. His biological parents Gloria and Matheus have spent seventeen years searching for him; they are now desperate to make up for the lost years and spend time with their eldest son, whom they call Felipe. Observed from a critical distance by his younger brother Joca, Pierre/Felipe moves in with his well-heeled new family, who are determined to mould him according to their ideals. But Pierre has his own designs for his life. Director Anna Muylaert won the Panorama Audience Award in 2015 for Que horas ela volta? (The Second Mother). In her new work she explores the mother-child relationship through the eyes of a rebellious son whose whole world unravels overnight.
Statement of the Jury
Anna Muylaerts "Mãe só há uma" tells a touching, smart, funny and perfectly queer story about identity and families. The ones we choose and the ones that choose us. The film talks about gender and sexuality with a completely human and very light touch, without pulling any bunches. The wonderful cast, let by the beautiful Naomi Nero and the great Daniela Nefussi, made us laugh, cry and think at the same time. We predict audiences around the globe will embrace this film and love it just as much as we do. Congratulations to everybody involved in making "Mãe só há uma" on a job spectacularly well done. The Award includes prize money of a 1000 Euros, which we hope Anna Muylaerts will use to delight us with a new film very soon.
---
---
Audience Award
THÉO ET HUGO DANS LE MÊME BATEAU
(PARIS 05:59)
Théo and Hugo encounter each other's bodies in a sex club. They talk, things blur into the haziness of unbridled desire, then take shape for a moment as their gaze meets before they resume their exploration and lose themselves anew. A few moments later the two men feel the need to go outside. Together they drift down the deserted streets of nocturnal Paris. Suddenly they find themselves confronted by a sense of reality that wipes out their freedom and aimlessness and lends each step an existential helplessness. Do they want to know more about each other? Will their trust be rewarded? What are their expectations? Olivier Ducastel and Jacques Martineau display consummate sensitivity in bringing us closer to two men as they strive for intimacy in spite of being stalled by their insecurity. Their two leading actors delight us with their remarkably intuitive performances and their incredible charm.
---