Today is a full day with many events we have prepared for you. Feel free to swing by our events "EFM Queer Focus Day", "Manifestations", "TEDDY Talk: From Surviving to Thriving!", "Queer Your Program" and "QUEER Industry Reception".
If you want to know more about it, you can do so here.
Also, as always, you can find our premieres and reruns listed in this blog post.
PREMIERES:
Directed by: Ella Rocca
Switzerland, 2022, 8′
TEDDY nominated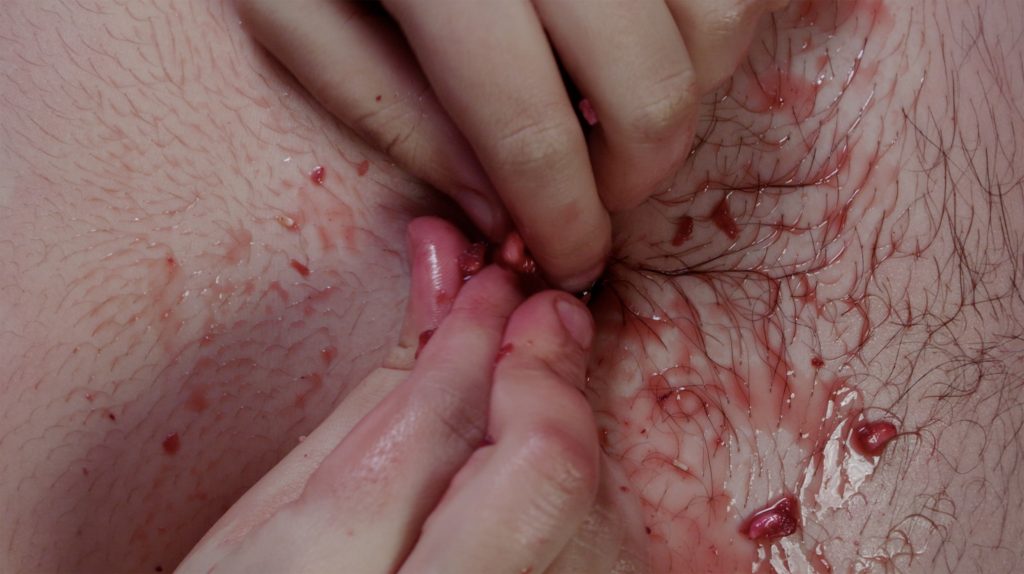 Doesn't crush also mean "to smash"? Dealing with their own obsessive crushes, Ella Rocca researches what to do about it. During the quest for a representation of their feelings, texts, images and sounds are layered on top of each other on the computer screen and become the expression of intense contemplation. Internet discoveries and a moment of intimate directness merge to provide a sense of the inner workings of infatuation.
SCREENING TIMES:
22.02. / 16:30 Urania
Learn more about the film in our interview with Ella Rocca.
Directed by: João Canijo
Portugal, France, 2023, 125′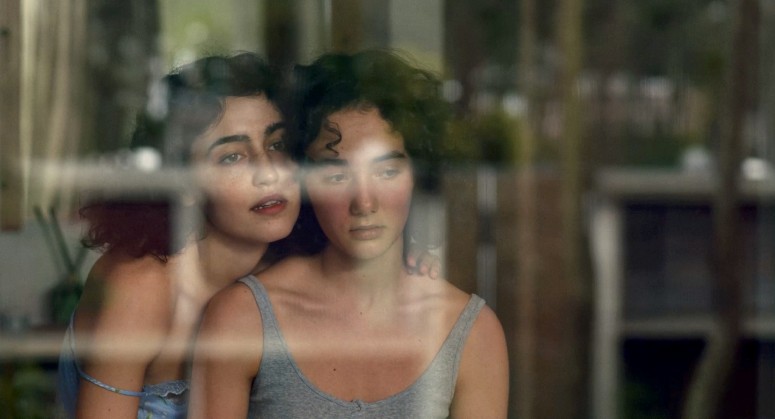 Five women are running an old hotel and trying to save it from inexorable decay. Guests arrive over the course of a weekend: a couple bears the wounds of a long-term misunderstanding; a domineering mother interferes in her daughter's relationship; two girls try to save their own love story in the face of opposition from a possessive mother. Viver Mal is the reverse shot of Mal Viver, which is screening in the Competition: here, João Canijo reveals everything that was floating in the depth of field in this film's mirror image. Reality becomes the intertwining and multiplication of different points of view; the intersection between what can be seen and what the eye misses. Like aplay of light reflections, Viver Mal is Mal Viver in another dimension. The image is distorted, but at the same time seeks a new definition by relaunching itself into infinity.
SCREENING TIMES:
22.02. / 11:45 CinemaxX 7
RERUNS:
20.000 especies de abejas (20,000 Species of Bees)
22.02. / 15:30 Berlinale Palast
Almamula
22.02. / 10:00 Cubix 2
El castillo (The Castle)
22.02. / 21:45 Zoo Palast 3
22.02. / 21:45 Zoo Palast 4
22.02. / 21:45 Zoo Palast 5
O estranho (The Intrusion)
22.02. / 11:00 Kino Arsenal 1
Green Night
22.02. / 19:15 CinemaxX 10
Hello Dankness
22.02. / 16:00 International
Hummingbirds
22.02. / 15:30 Cineplex Titania
I Heard It through the Grapevine
22.02. / 15:00 Delphi Filmpalast
Incroci
22.02. / 09:30 Filmtheater am Friedrichshain
Joan Baez I Am A Noise
22.02. / 19:00 Haus der Berliner Festspiele
Kill Boksoon
22.02. / 21:30 Verti Music Hall
Knochen und Namen (Bones and Names)
22.02. / 16:30 Zoo Palast 3
22.02. / 16:30 Zoo Palast 4
22.02. / 16:30 Zoo Palast 5
Kokomo City
22.02. / 13:00 International
Langer Langer Kuss (Long Long Kiss)
22.02. / 21:30 Filmtheater am Friedrichshain
Llamadas desde Moscú (Calls from Moscow)
22.02. / 19:00 Cubix 7
Love to Love You, Donna Summer
22.02. / 18:30 Verti Music Hall
Marungka tjalatjunu (Dipped in Black)
22.02. / 16:00 Cubix 9
Mutt
22.02. / 12:45 Cubix 8
No Stranger at All
22.02. / 20:00 Werkstattkino@silent green
Le Paradis (The Lost Boys)
22.02. / 18:30 Filmtheater am Friedrichshain
Passages
22.02. / 21:30 Cineplex Titania
Silver Haze
22.02. / 18:00 fsk Kino
Sværddrage (The Shift)
22.02. / 18:45 Cubix 8
Taif kurabu (Typhoon Club)
22.02. / 13:00 Cubix 6
This Is the End
22.02. / 09:30 Cubix 1
Transfariana
22.02. / 21:30 Cubix 2