The death and the maiden, love and death, l'amour et la mort combine in a special way not only because of their similar sounds in French, the carnal-morbid language, the language of Rimbaud, Baudelaire, Sartre und Apollinaire. The death, the old man, the seducer on the one side and the girl, the youth, the beauty, the lust on the other. Not for nothing "la petite mort", the little death, is a synonym for orgasm. It seems, opposites attract each other. At the latest since the AIDS-crisis in the 1980s this unheavenly metaphoric connection has turned into a life-threatening risk. The experiences of the early AIDS-years, the fear, the stigmatization, the exclusion became the trauma of a queer Generation. It has turned into a memory however, which is in danger of being forgotten by the younger generations. To prevent this, to prevent that the same mistakes are done a second time out of ignorance and to prevent that out of ignorance the most beautiful triviality becomes a victim of fear, it is even more important that also in this year movies deal with this topic. Enjoy what you are doing, but play safe!
Sebastian
---
52 TUESDAY
(52 Tuesdays)
Billie can't believe her mother has decided to undergo gender reassignment surgery. James – as her mother now prefers to be known – has always wanted to be a man. Nonetheless, James tries to observe his motherly responsibilities, while he goes through this change. There's plenty going on in Billie's own life, too. Enthralled by a clandestine amorous encounter between two pupils, she joins in. When James tries to protect Billie, their already fragile relationship threatens to collapse.
Sophie Hyde, known for her documentary films, makes use of a documentary style in her first drama. Filming took place chronologically over a period of one year with the story being developed alongside.
Zoo Palast, 9.30am

---
VETRARMORGUN
(Winter Morning)
Maria hesitates when her best friend Birita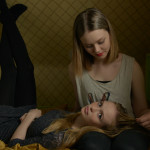 offers her some pills, but – what the hell? Her mother's away and they are both desperate to have some fun tonight. They set off and, once the drug takes effect, start euphorically planning how they might finally escape their dreary island. But they only manage to wind up at a party where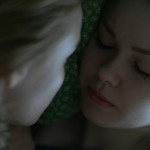 they continue celebrating. Maria's pupils are wide open in her delicate face. She may be high, but she doesn't feel at all well any more. It now transpires that Birita has plans for her friend: she wants Maria finally to have sex with a boy and put a stop to the stupid gossip about her being a lesbian.
Cinemaxx 1, 10.30
---
THE DOG
(The Dog)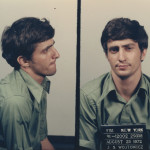 Over ten years in the making, Allison Berg's and Frank Keraudren's powerful documentary THE DOG follows the life of John Wojtowicz, who spectacularly attempted to secure the money for his partner's sex change by robbing a bank in Brooklyn in 1972. His attempted heist was made famous by Sidney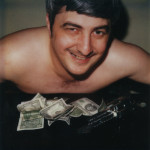 Lumet's 1975 film DOG DAY AFTERNOON. Making use of copious archive footage, photographs and testimonials from contemporaries, the filmmakers follow not only Wojtowicz's occasionally bizarre life and progression from lower-middle class right-winger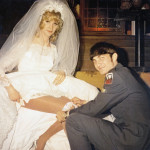 to militant gay activist, but also provide an unconventional survey of gay culture in New York during the past forty years. The Dog is truly a labour of love with Wojtowicz as its fascinating anti-hero, captured here in all his humaneness.
Cinestar 7, 12.00am

---
FIEBER
(Fever)
It's the early 1950s and little Franzi is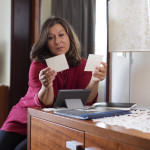 growing up in the small Austrian town of Judenburg. Her oppressive family home is dominated by her feverish and mentally ill father, who is rigid and unpredictable. Her father spent several years in the French Foreign Legion – a period which he partly glorifies but which still also haunts him. Franzi immerses herself in this world by looking at an abundance of beguiling yet disturbing photographs taken at the time by her father. Decades later, Franziska, now a successful photographer but still overshadowed by her father's memory, undertakes a journey back into his youth. She wants to understand his war trauma and shed light on her family's past.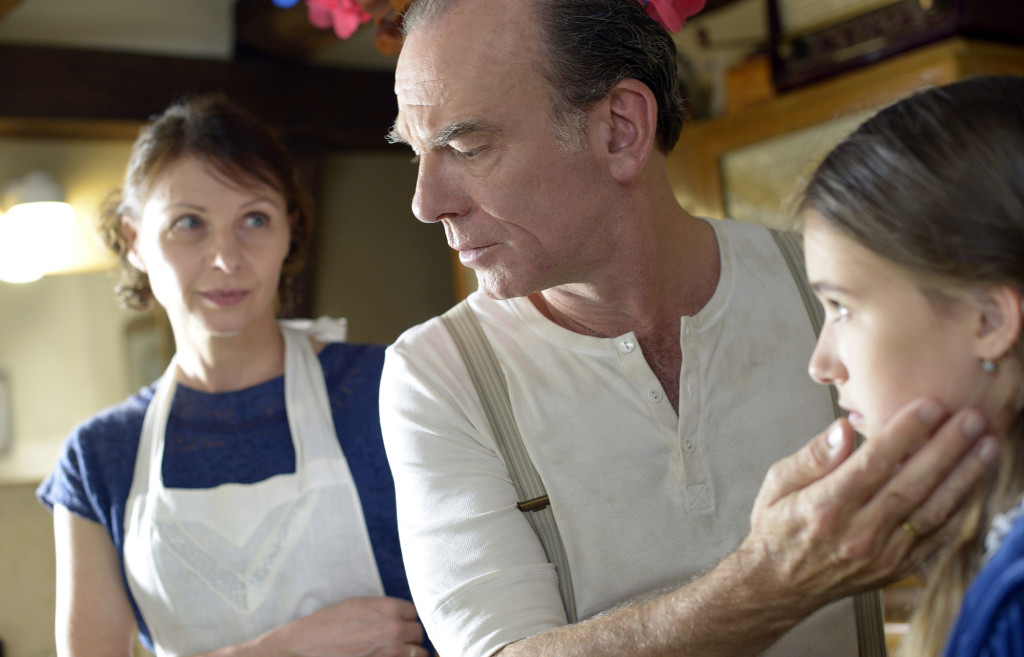 (Your Sebastian when he's got the fever…)
---
MARIO WIRZ
(Mario Wirz)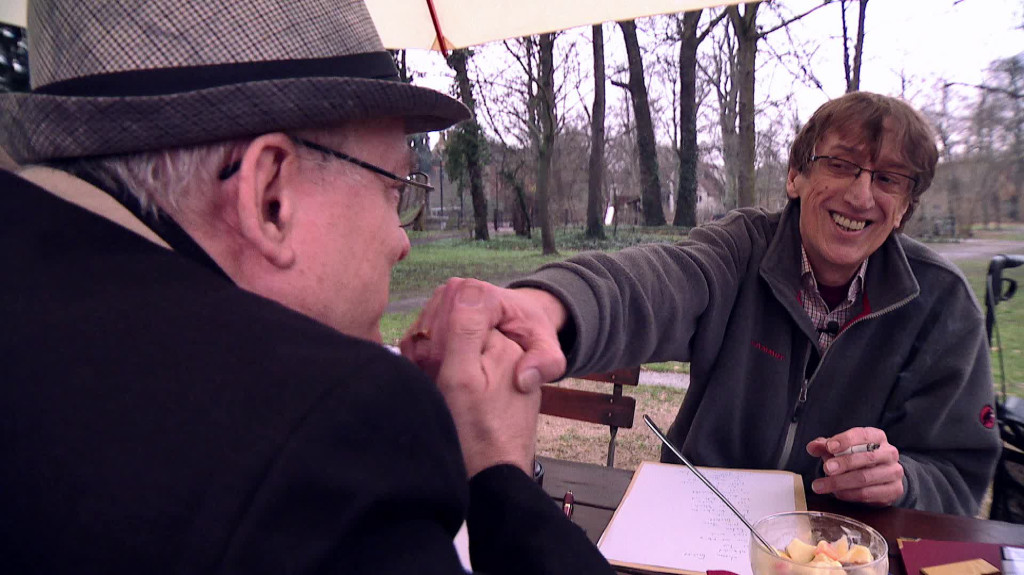 Six weeks before his death from cancer, poet Mario Wirz takes a walk with his friend Rosa von Praunheim during which he candidly shares his final thoughts on, among other things, the power of love and positive thinking: 'Let's live!'
International, 2.00pm
---
TITS
(Tits)
Sam, 13, hopes to conceal his breasts with a tightly worn leather belt. This slender teenager is going through a particularly tough time at his authoritarian boys' school on account of a hormonal disorder. Desperate, he tries everything he can to avoid swimming lessons, but his worst fears are confirmed when he discovers a pink bra hanging from his peg. Nonetheless, Sam manages to find the courage to face up to one of the ringleaders and refuses to be blackmailed. The film displays a great deal of empathy for its protagonist's fears and anxieties but also exudes charm and subtle humour.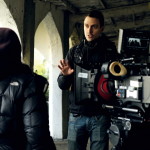 Cinemaxx 1, 2.30pm
---
VULVA 3.0
(Vulva 3.0)
Many women are still deeply prudish when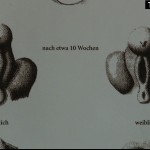 it comes to the relationship with their own body, while in public we see de-individualised anatomies which conform to the standards of attractiveness used by the porn industry. The resultant insecurity many women feel about their own bodies has proven to be a gold-mine for cosmetic genital surgery.
With their comprehensive research into the history of this particular aspect of the female anatomy in the 21st century, the directors shed light on it, from sex education to censorship, from the airbrushing of 'misshapen' labia in pornographic images to the work of activists against female genital mutilation – and in doing so celebrate the diversity of the female body.
Cinestar 7, 2.30pm
---
VIHARSAROK
(Land of Storms)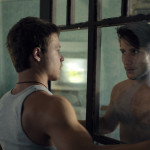 Szabolcs, a young Hungarian footballer, plays for a German team and is good friends with his roommate Bernard. But Szabolcs decides to return to Hungary. In search of a new start in life, he decides to keep bees on his grandfather's farm. But then Áron, a stonemason's apprentice from the nearby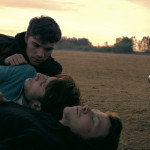 village arrives on the scene. Together they renovate the farm and before long their matey relationship turns into a love affair. Bernard comes for a visit and tries to persuade Szabolcs to return to Germany. For a while, an idyllic ménage à trois ensues. But when Bernard leaves, Szabolcs decides to stay on with Áron: there's no way he can leave him behind in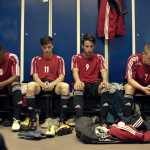 such a repressed and intolerant environment.
Cubix 9, 2.30pm

---
FINDING VIVIAN MAIER
(Finding Vivian Maier)
John Maloof loves forced sales where he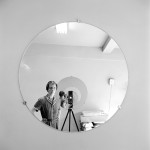 can acquire items from an individual's private estate. One day he makes the astonishing discovery of a box of undeveloped films and negatives that were found in an attic. There are a particularly large number of photographs of children, absorbed in play, or staring confidently into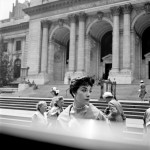 the lens. But who was behind the camera? And why were the photographs of Vivian Maier never discovered? John Maloof embarks on his research. He is hunting for clues about the life of this woman who for over forty years travelled the world with her camera. His ensuing portrait is a fascinating depiction of an artist with an open gaze to which even strangers consented.
Colosseum 1, 3.30pm

---
AS ROSAS BRANCAS
(The White Roses)
A group of people dance at a sports ground to the music of Supertramp. The siblings take flowers to a grave in the deep snow, wearing floral wreaths in their hair. The father directs them. They embrace one another. Memories are invoked by pictures enclosed inside Gabriel's, the brother's, amulet. The mother is dead – how will they fill the void she left behind? Each individual family member tries to find their way, is obliged to redefine their course. Calm are the images and gestures that lead us through this film. Of the utmost importance however, is the question of how to proceed with the mother inside one's heart.
Cinemaxx 5, 4.00pm

---
THROUGH A LENS DARKLY
(Through a Lens Darkly)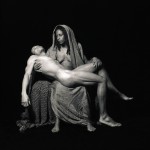 In his documentary, Thomas Allen Harris chronicles the history of photography from an Afro-American perspective. With the aid of archive photographs he makes apparent how the black community used the camera as a tool for social change. Making use of photographic arrangements,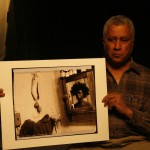 some of which are collage-like and others animated, the film introduces us to photographers of arthistorical importance.
Harris makes use of personal material depicting his own family in order to reflect upon the emergence of a sense of photographic identity among African Americans.
Cinestar 7, 5.00pm

---
FELICE QUI È DIVERSO
(Happy to be Different)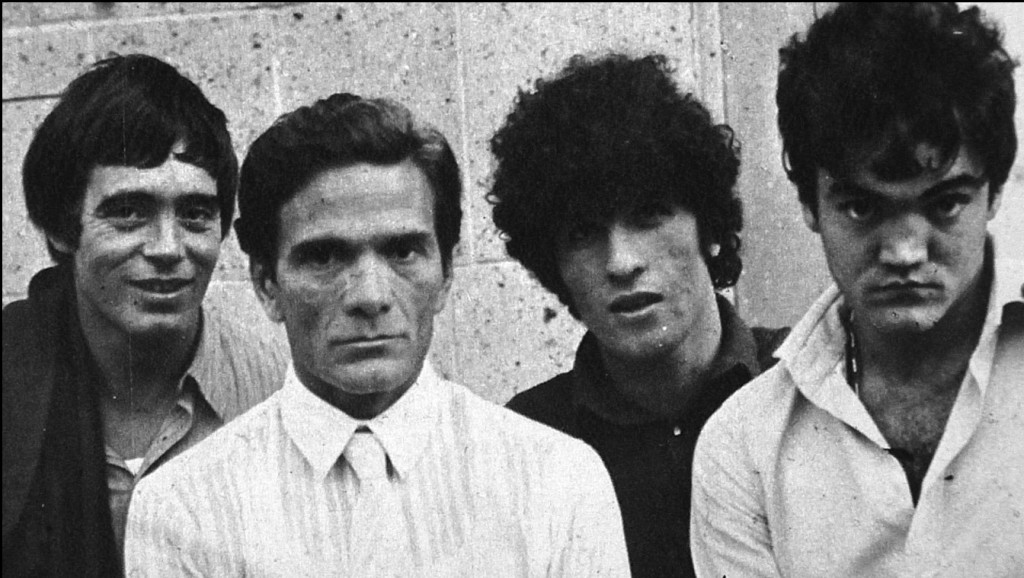 An older gay couple in a city in northern Italy talk about their decades-long relationship. A man describes how he was physically abused by his father because of his sexual identity. Gay men from across the social classes and regions of the country have their say and discuss the different conditions which determined gay life in Italy. There is a discomfiting and controversial discrepancy between the reality of the individual accounts and the media coverage. The latter often portrays gay people with a discriminatory irony or is manipulating, especially where intellectuals are concerned. With FELICE CHI È DIVERSO, Gianni Amelio relates a gay history of Italy since fascist times. His analysis of social conditions is both moving and enraging and refuses to allow the audience to remain indifferent.
Cubix 7, 5.30pm
---
UNFRIEND
(Unfriend)
David lives with his grandmother. She supports her grandchild's gay life, but he prefers to withdraw into his Facebook world. David would do anything for Jonathan and shares his feelings with online friends. When Jonathan posts images of his new lover, David struggles to overcome his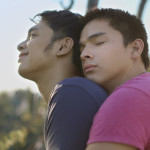 powerlessness with a feverish obsession to win back his friend. He finds himself in the grip of both real and virtual aspects of his unstable personality.
Altarejos melds real and virtual worlds into a sensual atmospheric arena that confronts us with his protagonist's deep wounds.
Cinestar 3, 5.45pm

---
HOJE EU QUERO VOLTAR SOZINHO
(The Way He Looks)
Giovana is Leo's best friend. They spend their afternoons at the pool, awarding points for the level of their boredom and just hanging out. Leo is rather self-contained; even his schoolmates' barbs can't dent his sense of his own independence. This blind fifteen-year old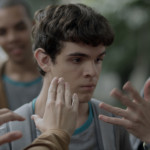 wants to take control of his own life. The arrival of a new pupil, Leo, at school prompts Leo to reassess his daily routine. As naturally as Leo becomes aware of his feelings for Gabriel, the more he allows himself to feel unsettled by his friend's tentative advances. The winner of the
2008 Crystal Bear has the protagonists of his first feature-length drama orbit each other in an emotional universe of fierce attractions.
Thalia Programmkino, 6.30pm
---
SEBASTIANE
(Sebastiane)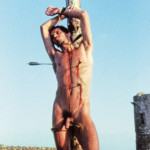 Saint Sebastian is at the centre of Jarman's first feature film, which he made in 1976. This is the story of the guardsman Sebastiane who is relegated to an outpost of the empire. There, the soldiers while away the time in the sweltering heat with sword exercises and erotic games. In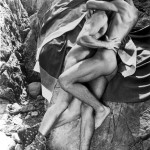 this heated atmosphere, Sebastiane comes into conflict with the sadistic captain Severus, who's secretly in love with him. Avowing himself a Christian, he gets killed by his comrades' arrows. Saint Sebastian, a naked youth, bound, exposed to the gaze of the public, pierced by arrows. Jarman's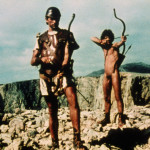 interpretation of the saint not only depicts him in the tradition of renaissance artists but also as a modern gay icon.
(A special recommendation of your Sebastian!)
Zoo Palast, 7.30pm
---
YE
(The Night)
A young man stands in front of a mirror. Every evening, he appraises his appearance, attired in a new shirt, leaves his apartment and waits in a poorly lit alleyway for his johns. One night he meets a female prostitute of his age who's new in this part of town. They flirt and wander the streets and name themselves after flowers: he calls himself Tuberose and she, Narcissus. The strangers they follow remain faceless – until Rose, a one-night stand, falls in love with Tuberose. In his visually impressive, sensual debut film in which he also plays the leading role this 21-year-old director demonstrates all the poetic intensity of a Jean Genet in describing these three misfits' mute search for intimacy.
Cinestar 3, 8.15pm

---
QUICK CHANGE
(Quick Change)
'You'll be beautiful and it won't even hurt!' This is what Dorina promises dozens of her clients. She has come to Manila from Japan to help them realise their dream of winning a Miss Gay or Miss Amazing beauty contest. Decked out in the eccentric and colourful costumes of the show there's no sign of the earlier injections into their cheeks, nose, lips, breasts, hips and behind. Until one day the dark side of this artificially created beauty comes to light.
With documentary precision and breathtaking speed director Eduardo Roj, Jr. follows his heroine as she moves through the harsh world of a community obsessed with beauty and with improving their chances of a career.
Cubix 7, 10.30pm
---
---
FUCKING DIFFERENT
(Fucking Different)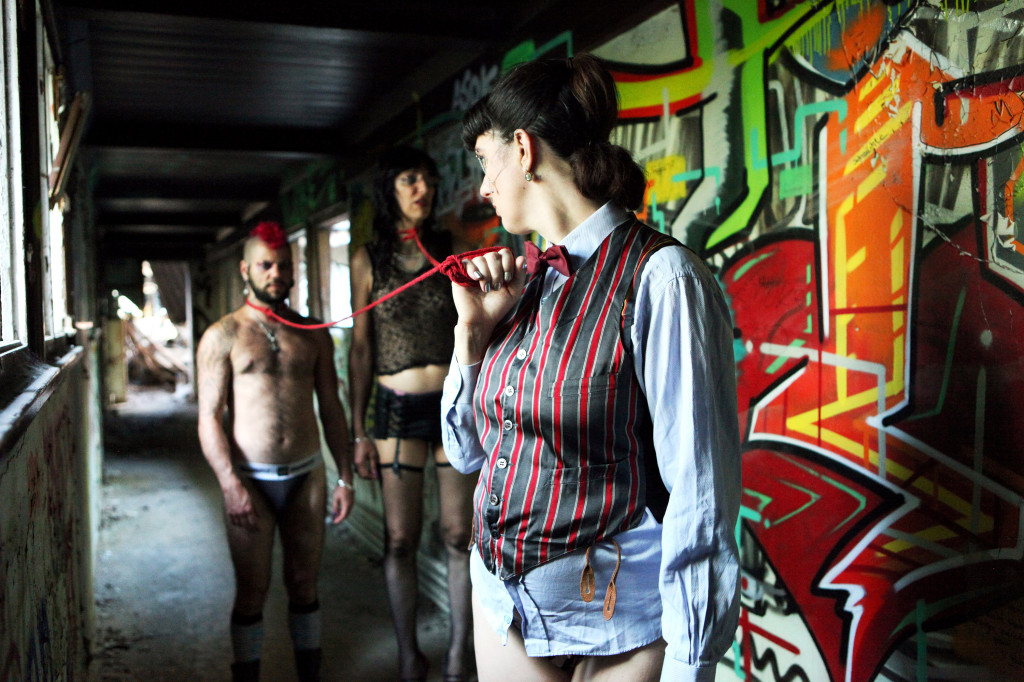 The sixth part in the compilation film series Fucking Different breaks new ground. FUCKING DIFFERENT XXY intends to dissolve the binarity of classic gender identities. Seven transgender filmmakers from all over the world have made short films about aspects of sexuality which are alien to them. The mixture is colourful and diverse and includes documentary contributions from pornographic filmmakers Buck Angel and experimental approaches by J Jackie Baier who comes from a documentary background. The film series attempts to overturn stereotypes about the 'other' and what's 'normal' – stereotypes which also exist in the queer community. – Break stereotypes, create confusion and celebrate diversity!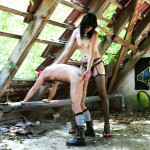 Cinestar 7, 10.30 pm

---
TEST
(Test)
It's 1985. The location is San Francisco,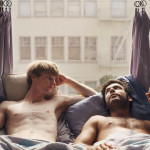 America's 'gay mecca'. Introverted Frankie is an understudy in a prestigious modern dance company. Todd, an established dancer in the troupe, is openly homosexual. When one of the dancers falls ill one day, Frankie is asked to stand in and Todd helps him prepare. Could the illness be the 'gay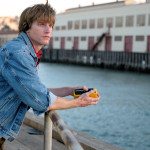 plague' as they are already vilifying AIDS? Ignorance, repression, panic, fear, prejudice and open homophobia are rife. The friendship between these two very different men deepens in these new circumstances.
Chris Mason Johnson's richly atmospheric film is reminiscent of the first great films of the time depicting the challenges faced by the community.
Cinemaxx 7, 10.30pm
---