The outer world of the inner worldm that is the inner world of the outer world, if the outer world affords itself an inner world with an outer world. The inner world of the TEDDY, that is in the first place the outer world of the queer family, which is fed by the inner world of this outer world. The TEDDY ask where we come from, where we go to. The films shout over the abyss of lack of understanding answers, which sometimes die away in nothingness and sometimes create a big stir in the ocean of understanding. On the beach, polished by the movements of the water, they remain in the sand of mankind, those ambers of culture, which conserve who and what we were. Pearls of culture, many still undiscovered. What will the ocean give to us this year? What will be a pearl on the beach and what will be one before swine? Which amber will be found, which will remain in the sand? And what else is there? Nothing else? No, nothing else?
Or? Yes! Today's movies about aesthetics, lust and joy.
Sebastian
P.S.:
---
AS ROSAS BRANCAS
(The White Roses)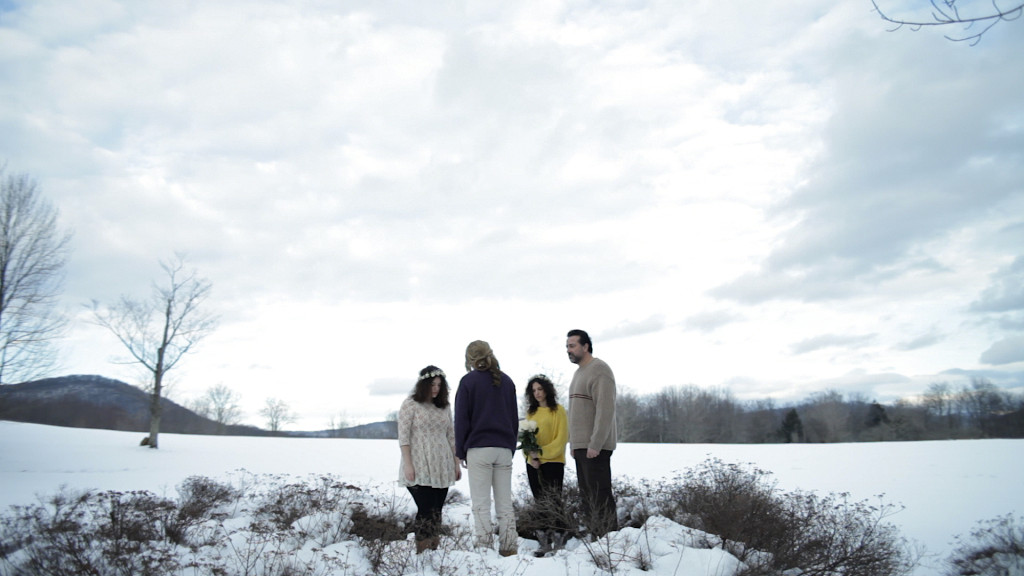 A group of people dance at a sports ground to the music of Supertramp. The siblings take flowers to a grave in the deep snow, wearing floral wreaths in their hair. The father directs them. They embrace one another. Memories are invoked by pictures enclosed inside Gabriel's, the brother's, amulet. The mother is dead – how will they fill the void she left behind? Each individual family member tries to find their way, is obliged to redefine their course. Calm are the images and gestures that lead us through this film. Of the utmost importance however, is the question of how to proceed with the mother inside one's heart.
Cinemaxx, 10.00pm

---
52 TUESDAY
(52 Tuesdays)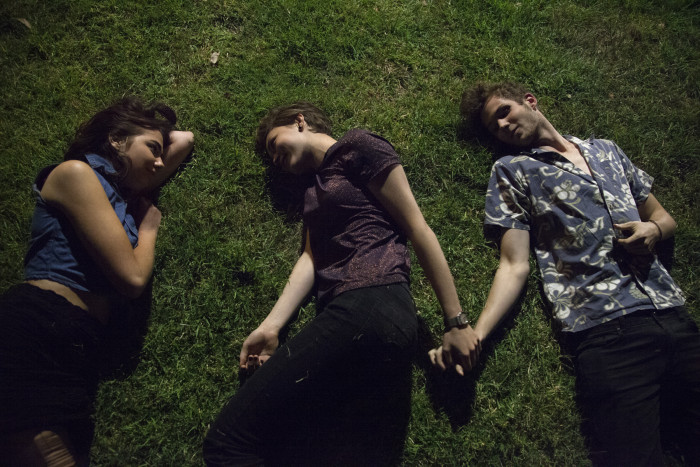 Billie can't believe her mother has decided to undergo gender reassignment surgery. James – as her mother now prefers to be known – has always wanted to be a man. Nonetheless, James tries to observe his motherly responsibilities, while he goes through this change. There's plenty going on in Billie's own life, too. Enthralled by a clandestine amorous encounter between two pupils, she joins in. When James tries to protect Billie, their already fragile relationship threatens to collapse.
Sophie Hyde, known for her documentary films, makes use of a documentary style in her first drama. Filming took place chronologically over a period of one year with the story being developed alongside.
Cinemaxx 3, 4.30pm

---
TITS
(Tits)
Sam, 13, hopes to conceal his breasts with a tightly worn leather belt. This slender teenager is going through a particularly tough time at his authoritarian boys' school on account of a hormonal disorder. Desperate, he tries everything he can to avoid swimming lessons, but his worst fears are confirmed when he discovers a pink bra hanging from his peg. Nonetheless, Sam manages to find the courage to face up to one of the ringleaders and refuses to be blackmailed. The film displays a great deal of empathy for its protagonist's fears and anxieties but also exudes charm and subtle humour.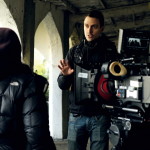 Cinemaxx 3, 10.00pm
---
MONDIAL 2010
(Mondial 2010)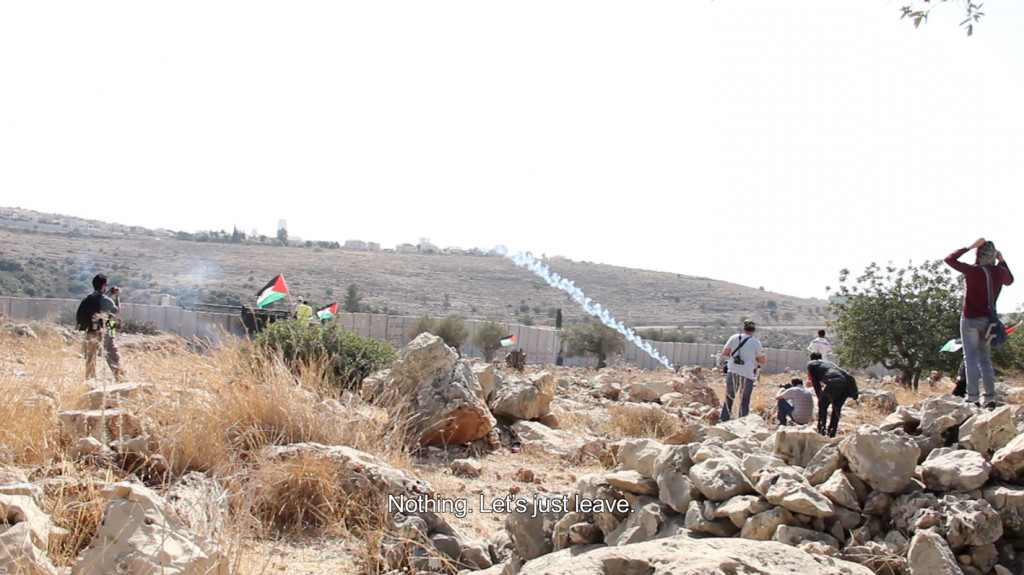 A Lebanese gay couple decides to take a road trip to Ramallah. The film is recorded with their camera as they chronicle their journey. The protagonists and the viewers are invited through the couple's conversations into the universe of a fading city.
Cinemaxx 3, 10.00pm
---
MARIO WIRZ
(Mario Wirz)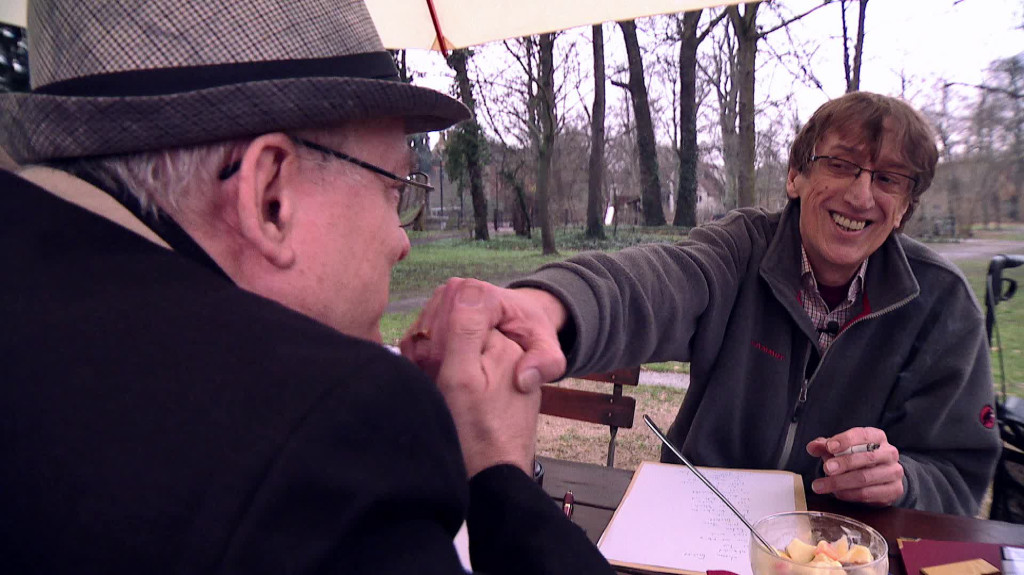 Six weeks before his death from cancer, poet Mario Wirz takes a walk with his friend Rosa von Praunheim during which he candidly shares his final thoughts on, among other things, the power of love and positive thinking: 'Let's live!'
Cinemaxx 3, 10.00pm
---
VIHARSAROK
(Land of Storms)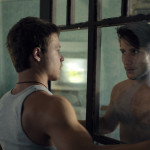 Szabolcs, a young Hungarian footballer, plays for a German team and is good friends with his roommate Bernard. But Szabolcs decides to return to Hungary. In search of a new start in life, he decides to keep bees on his grandfather's farm. But then Áron, a stonemason's apprentice from the nearby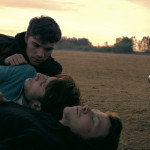 village arrives on the scene. Together they renovate the farm and before long their matey relationship turns into a love affair. Bernard comes for a visit and tries to persuade Szabolcs to return to Germany. For a while, an idyllic ménage à trois ensues. But when Bernard leaves, Szabolcs decides to stay on with Áron: there's no way he can leave him behind in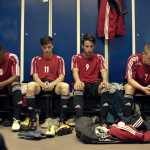 such a repressed and intolerant environment.
Cinestar 3, 5.45pm

---
UNFRIEND
(Unfriend)
David lives with his grandmother. Warm and humorous, she supports her grandchild's openly gay life, but he prefers to withdraw into his Facebook world at every opportunity. David would do anything for Jonathan and openly shares his feelings with online friends. When Jonathan posts images of himself with a new lover on Christmas Eve David struggles to overcome his powerlessness with a feverish obsession to win back his friend and soon finds himself in the grip of both real and virtual aspects of his unstable personality.
With an assured hand, Altarejos melds real and virtual worlds into a sensual, electrifying atmospheric arena that confronts us with his protagonist's deep wounds.
Cinestar 3, 10.45pm

---
FINDING VIVIAN MAIER
(Finding Vivian Maier)
John Maloof loves forced sales where he can acquire items from an individual's private estate. One day he makes the astonishing discovery of a box of undeveloped films and negatives that were found in an attic. There are a particularly large number of photographs of children, absorbed in play, or staring confidently into the lens. But who was behind the camera? And why were the photographs of Vivian Maier never discovered? John Maloof embarks on his research. He is hunting for clues about the life of this woman who for over forty years travelled the world with her camera. His ensuing portrait is a fascinating depiction of an artist with an open gaze to which even strangers consented.
Cinestar 7, 10.30pm

---
VULVA 3.0
(Vulva 3.0)
Many women are still deeply prudish when it comes to the relationship with their own body, while in public we see de-individualised anatomies which conform to the standards of attractiveness used by the porn industry. The resultant insecurity many women feel about their own bodies has proven to be a gold-mine for cosmetic genital surgery.
With their comprehensive research into the history of this particular aspect of the female anatomy in the 21st century, the directors shed light on it, from sex education to censorship, from the airbrushing of 'misshapen' labia in pornographic images to the work of activists against female genital mutilation – and in doing so celebrate the diversity of the female body.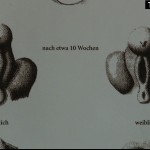 Colosseum 1, 3.30pm
---
YA GAN BI HAENG
(Night Flight)
Yong-ju bumps into his ex-best friend, Gi-woong. They are in the same class but have long since gone their separate ways. Gi-woong's gang is notorious for their cruel bullying of an eccentric classmate named Gi-taek. His attempts to regain their old friendship mean Yong-ju also runs the risk of becoming a target of this terrorising clan, but he refuses to give in. Instead, Yong-ju cleverly draws Gi-woong into a power game of mutual humiliation and burgeoning memories which triggers a dangerous emotional duel. The director of last year's Panorama film WHITE NIGHT has chosen anonymous and abandoned urban spaces in which to depict the emotional turmoil gripping the two schoolboys.
Cubix 7, 10.30pm, Cubix 8, 10.30pm

---
YVES SAINT LAURENT
(Yves Saint Laurent)
At the age of 21 talented young designer Yves Saint Laurent takes up a position as assistant to couturier Christian Dior. After Dior's death Saint Laurent is made artistic director of one of the world's most renowned fashion houses. His first collection is a triumphant success and this shy fashion genius becomes famous overnight. In Pierre Bergé he finds the love of his life and together they found their own label: 'Yves Saint Laurent'.
Jalil Lespert creates a monument to one of the most creative proponents the world of fashion has ever known. Saint Laurent's innovative creations revolutionised haute couture and are still regarded as the epitome of French lifestyle.
Cubix 9, 2.30pm

---
LOVE IS STRANGE
(Love is Strange)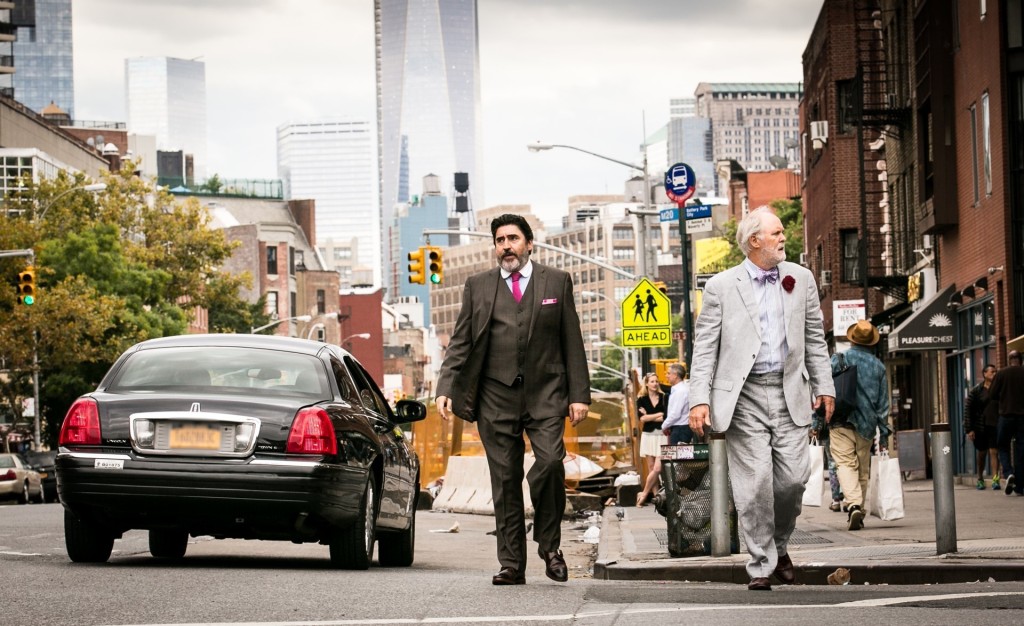 When same-sex marriage is legalised in New York in 2011, Ben and George decide to marry after 39 years together. Shortly after this, George, who works as a music teacher at a Catholic school, is dismissed without notice and they lose their apartment in Chelsea. George finds a place to stay with a gay couple and Ben is taken in by his nephew's family in Brooklyn.
Impressively director Ira Sachs and his ensemble turn a story about loss of livelihood in the wake of homophobia into a sensitive study of partnerships. Alfred Molina and John Lithgow embody the deep bond between George and Ben with a touchingly tender light-heartedness, giving us a couple which enchants each other and us with their love.
Cubix 9, 5.00pm

---
PIERROT  LUNAIRE
(Pierrot Lunaire)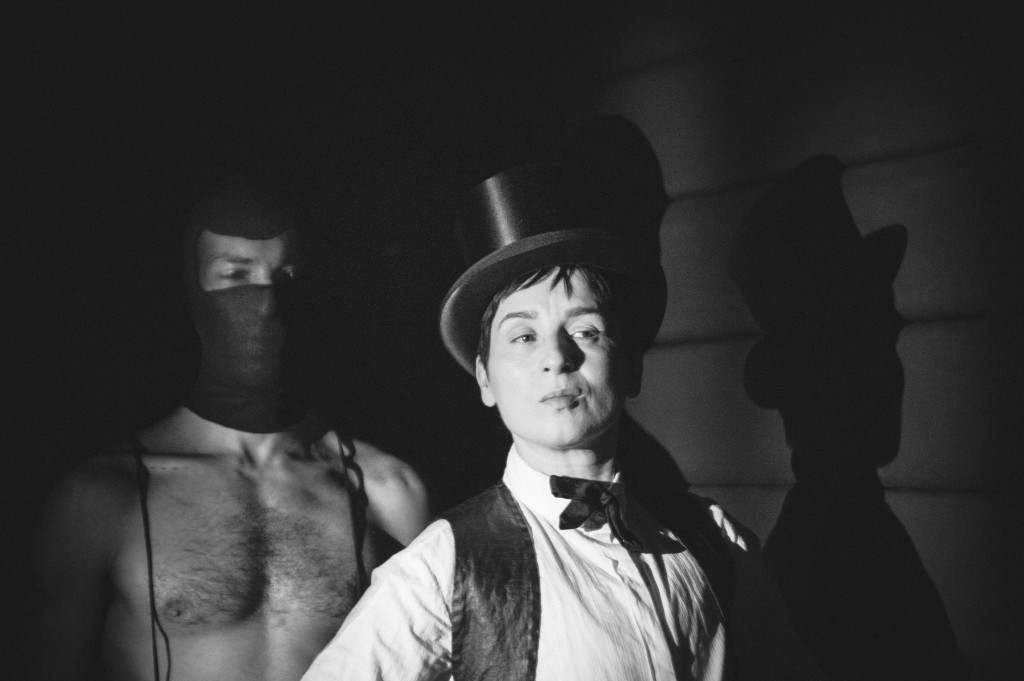 A young woman that regularly dresses as a man falls in love and seduces a young girl that has no clue that her lover is of the same sex. When the girl introduces 'her boyfriend' to her father he becomes skeptical and unmasks the fraud.
   Delphi Filmpalast, 2.00pm
---
FERIADO
(Holiday)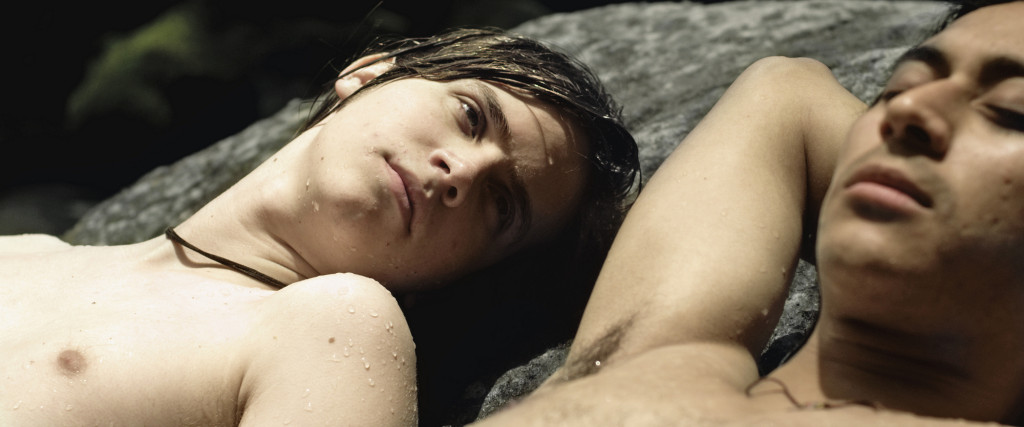 In 1999, Ecuador's banking system collapsed in the wake of a corruption scandal. These events provide the historical context for sixteen-year-old Juan Pablo's enforced sojourn with his rich uncle and his family. One night he observes his uncle's cronies brutally mishandling a man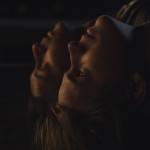 they discover tampering with their cars. After Juan Pablo helps one of the victim's companions to escape, the pair soon discovers they have more in common than this incident. Juan Pablo finds the courage to pursue his hitherto unknown feelings for this attractive boy, even though he has no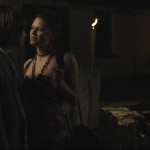 idea if his feelings are reciprocated. These are turbulent times – and not just for the country, for Juan Pablo himself things are beginning to falter.
Haus der Kulturen der Welt Kino 1, 1.00pm