Yesterday night this year's TEDDY AWARDS were given away in the Komische Oper Berlin. Here you will find all the winners, trailers and jury statements!
---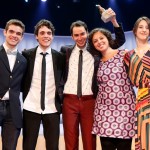 The TEDDY AWARD for the best feature film goes to:
HOJE EU QUERO VOLTAR SOZINHO, (The Way He Looks)
by Daniel Ribeiro, Brazil
Giovana is Leo's best friend. They spend their afternoons at the pool, awarding points for the level of their boredom and just hanging out. Leo is rather self-contained; even his schoolmates' barbs can't dent his sense of his own independence. This blind fifteen-year old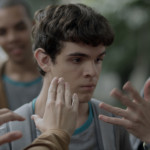 wants to take control of his own life. The arrival of a new pupil, Leo, at school prompts Leo to reassess his daily routine. As naturally as Leo becomes aware of his feelings for Gabriel, the more he allows himself to feel unsettled by his friend's tentative advances. The winner of the
2008 Crystal Bear has the protagonists of his first feature-length drama orbit each other in an emotional universe of fierce attractions.
Jury Statement: A joyous debut feature from a director who combines great writing, characterization, performance, camera, and music to deliver a film that soars above the well-explored coming of age genre, giving new meaning to the old adage 'love is blind'.
---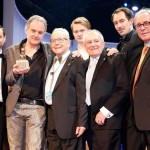 The TEDDY AWARD for the best documentary/essay film goes to:
DER KREIS (The Circle)
by Stefan Haupt, Switzerland
Founded in the early 1940s, the network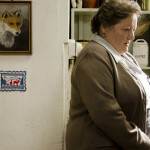 around the magazine DER KREIS ('The Circle') was the only gay organisation to survive the Nazi regime. Legendary masked balls in Zurich provided 800 visitors from all over Europe. It is there that timid teacher Ernst Ostertag falls in love with drag star Röbi Rapp. Ernst search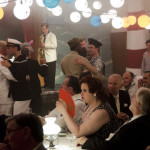 es for a way to fight for his gayness to be accepted as normal outside the boundaries of 'The Circle' network without losing his employment as a teacher.
Stefan Haupt's new film uncovers the fascinating universe of one of the first gay liberation communities. Enriched by impressive conversational records with Ernst Ostertag and Röbi Rapp, the film depicts a decades-long love story.
Jury Statement: A film that reflects on personal Queer histories in mid-twentieth century Switzerland, brings to light the necessity and urgency to resist and engage with homophobia as it proliferates around the planet.
---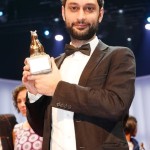 The TEDDY Award for the best short film goes to:
MONDIAL 2010
by Roy Dib, Lebanon
A Lebanese gay couple decides to take a road trip to Ramallah. The film is recorded with their camera as they chronicle their journey. The protagonists and the viewers are invited through the couple's conversations into the universe of a fading city.
Jury Statement: A film that takes us on a journey, both literal and personal through a hazardous landscape where invisibility is a necessary aspect of Queer survival.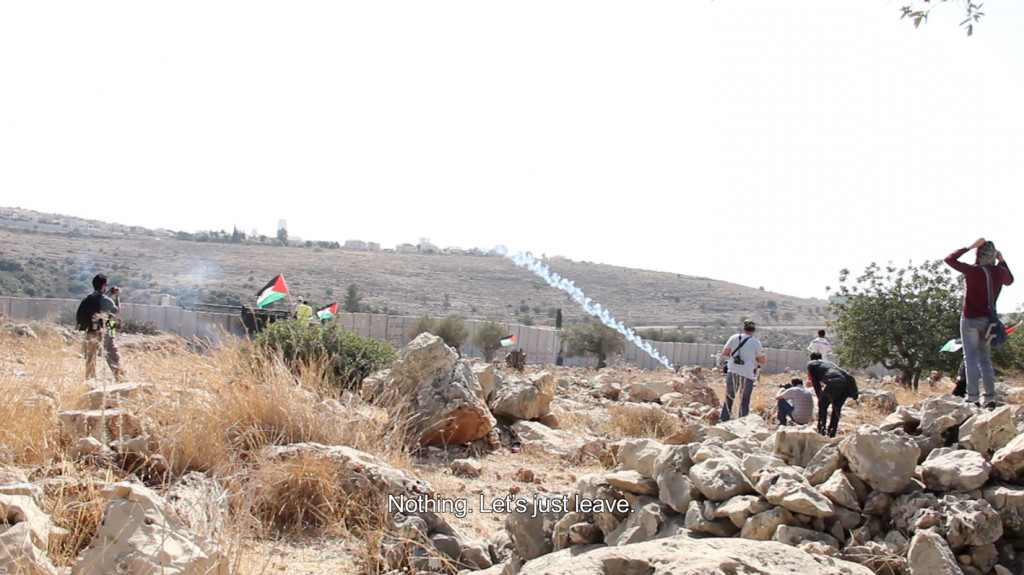 ---
The Special Jury Award goes to:
PIERROT LUNAIRE
by Bruce LaBruce, Germany, Canada
A young woman that regularly dresses as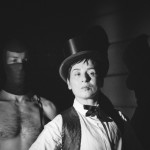 a man falls in love and seduces a young girl that has no clue that her lover is of the same sex. When the girl introduces 'her boyfriend' to her father he becomes skeptical and unmasks the fraud.
Jury Statement: The Teddy Jury would like to recognize Bruce LaBruce's important new piece Pierrot Lunaire as a significant addition to his oeuvre, that continues to explore the notion of 'Queer' in every sense. Melding theatricality with edgy cinematic language, a remarkable performance by Susanne Sachsse, with sophisticated use of music, Bruce recombines these elements to renew the classic avant-garde.
---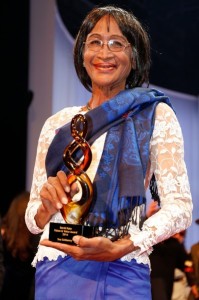 David Kato Vision and Voice Award for Sou Sotheavy
Cambodian transgender activist Sou Sotheavy has spent the last two decades working to establish a national network of organizations to support lesbian, gay, bisexual, and transgender (LGBT) people across the country.
---
Special TEDDY AWARD for Elfi Mikesch
Elfi Mikesch is an author, photographer and filmmaker and, as one of the first camerawomen of her generation, a role model for a whole series of artists who followed. The oeuvre of this pioneer cannot be surpassed using conventional means. Elfi Mikesch is always looking for a challenge, exploring and transgressing boundaries. Her artistic method involves a dreamlike slowing of the gaze, fusing art and life in a fascinating symbiosis.
---
Special TEDDY AWARD for Rosa von Praunheim
Rosa Von Praunheim is particularly well known for his pioneering 1970/71 film Nicht der Homosexuelle ist pervers, sondern die Situation, in der er lebt [It is not the homosexual who is perverse, but the society in which he lives] that played a crucial role in launching the gay and lesbian political movement, especially in West Germany. In making this group production, he demonstrated at an early stage of his career film's considerable potential for bringing about social change. He wins audiences over with the wide range of direct emotions and social commitment portrayed in his films. The realism that characterises his works is radically open, honest and eccentric, provocative in a positive sense and excites and sharpens the senses.
---