We're happy to announce the 37th TEDDY AWARD's jury. Six renowned film- and festivalmakers are going to choose from this Berlinale's queer movies, awarding the Best Feature Film and Best Short Film , Best Documentary/Essay Film and TEDDY Jury Award with a TEDDY AWARD.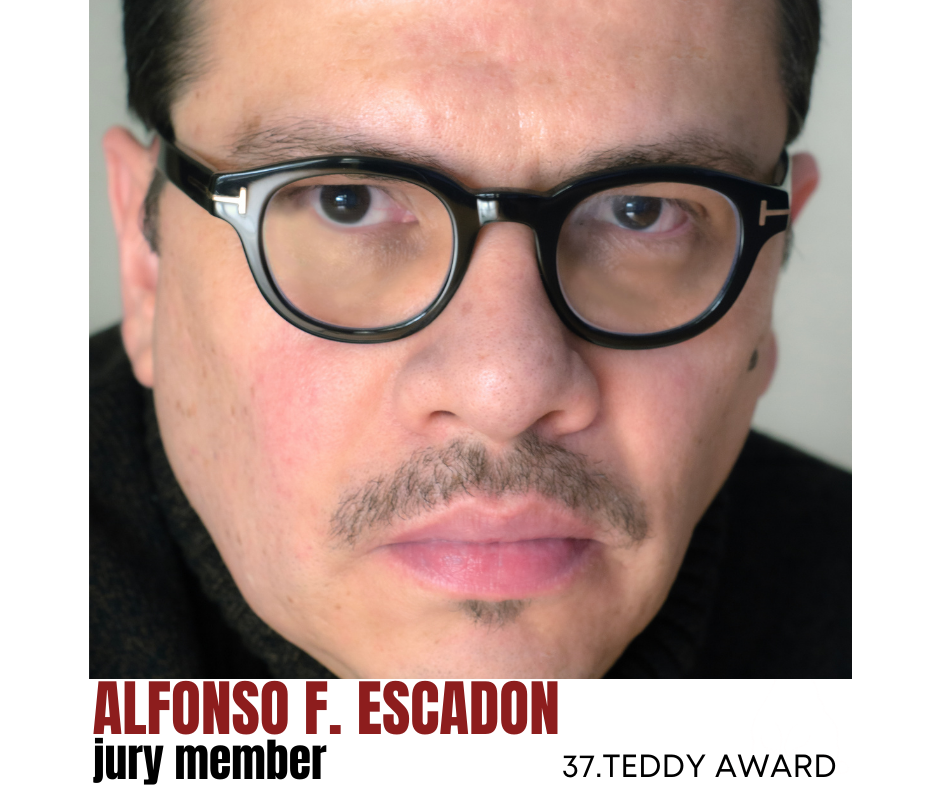 Alfonso F. Escandón (pronouns he/him)
Festival Mix México
Subdirector
Alfonso F. Escandón was born in Mexico City and has been vice director, since 2005, of Festival MIX Mexico – Film and Sexual Diversity. He´s got a degree in Communication Sciences from the "Tecnológico de Monterrey" University and has diplomas in Film Direction and Screenwriting. He´s worked in the production area of ​​films by Luis Vélez, Jaime Aparicio, Julián Hernández, Roberto Fiesco, Ramón Cervantes, among others. Under his heteronym Constantino Escandón, he has written and directed the short films: The Raven, based on the poem by Edgar A. Poe (2000); The Lonely  (2005); Anonymous (2006); Lucio (2006); Philia (2007); in 2008 he adapted the poem "Ma prison" by Paul Verlaine, to make the short film of the same name and in 2009 he made the short film "Cerro de la Cruz" (with the support of the Mexican Institute of Cinematography) that was part of the "Onde" section of the 27th Torino Film Festival; he recently wrote and directed the feature film But infinite love will ascend in my soul (work in progress). Under his heteronym Celadón, he was the Director of Photography for the feature films: Torments (2008) by Alfredo Valencia, produced by Jaime Humberto Hermosillo and Someone else's skin (work in progress) by Arturo Castelán. He has published two photography books: Male Emancipation Vol.1 – Sensation, and Male Emancipation Vol.2 – Melancholy, based on the poems of the same names by Arthur Rimbaud and Rubén Darío, respectively; his work has been exhibited both in Mexico and Spain.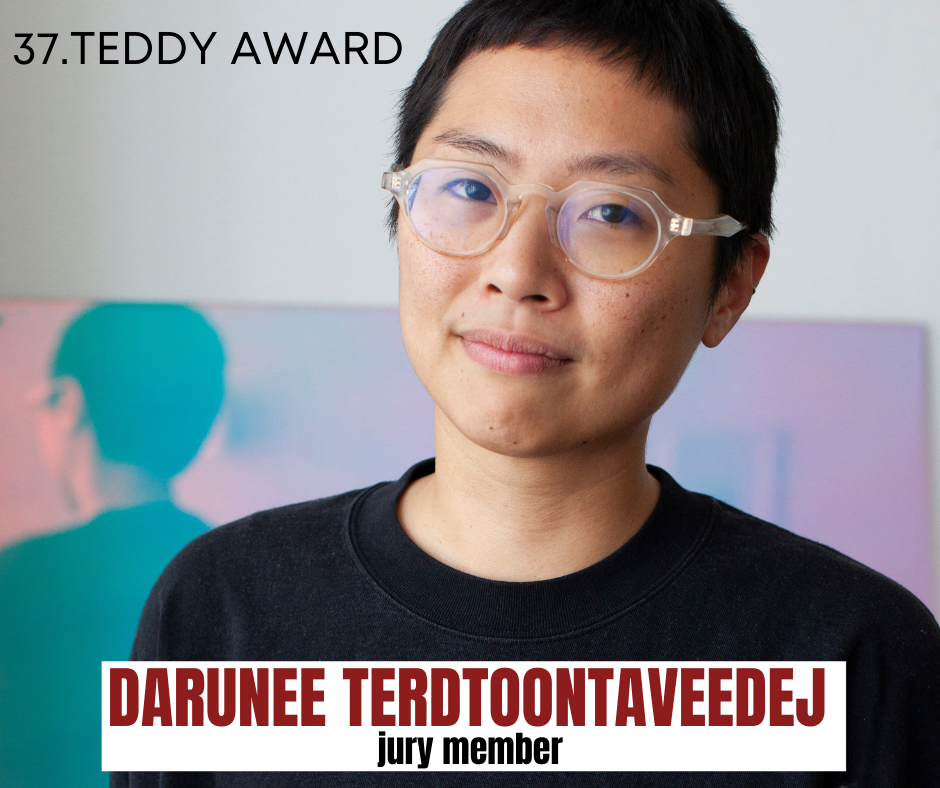 Darunee Terdtoontaveedej (pronouns she/they)
CinemAsia Film Festival
&
Singapore International Film Festival
Curator and Programmer
Darunee Terdtoontaveedej is a curator and cultural programmer based in The Hague. Formerly trained as an architect and designer, Terdtoontaveedej is interested in the intersection of alternative (his)stories, creative practices, and cinema. She is a co-founder of Non Native Native, a cultural platform which looks into the Asian creative landscape in the Netherlands through the lens of outsiders from within. She has programmed at festivals and institutions such as CinemAsia Film Festival (Amsterdam), International Film Festival Rotterdam (IFFR), Sinema Transtopia (Berlin), Objectifs Centre for Photography and Film (Singapore), and Singapore International Film Festival (SGIFF).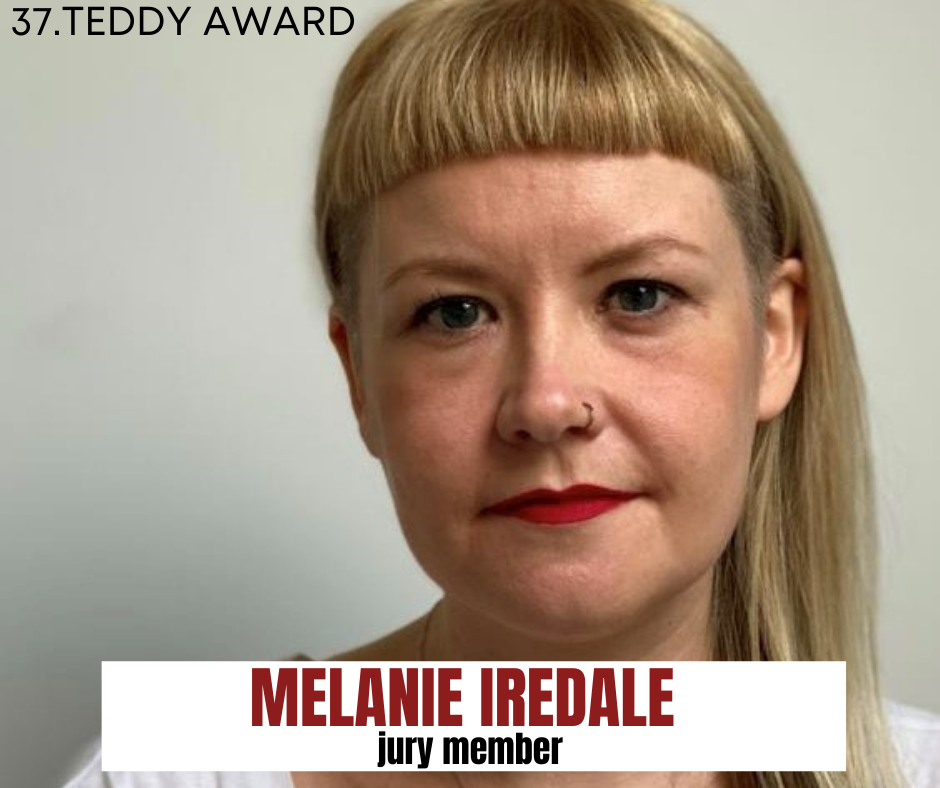 Melanie Iredale (pronouns she/her)
Birds' Eye View
Director
Melanie Iredale is a film curator and agitator. Melanie was recently appointed as Director of Birds' Eye View – a UK-wide charity with a mission to champion women & non-binary-led films, to build a community for them through its #ReclaimTheFrame project, and to advocate for equity in all film spaces.  Prior to this, Melanie was Deputy Director at Sheffield DocFest 2014-2021, leading on the development of its arts/interactive programme and co-programmer of its Rhyme & Rhythm strand, and before that served as Director of Berwick Film & Media Arts Festival 2009-2014, commissioning moving image art and performances that went on to win awards at International Film Festival Rotterdam and beyond.   Melanie has served on several juries including Nordisk Panorama in Sweden, ZagrebDox in Croatia, and Colombo International Women's Film Festival in Sri Lanka. She is a proud Exec Producer of Harri Shanahan and Siân A.  Williams' archive documentary Rebel Dykes, which has brought the queer, ally, and activist communities together at over 50+ festivals around the world.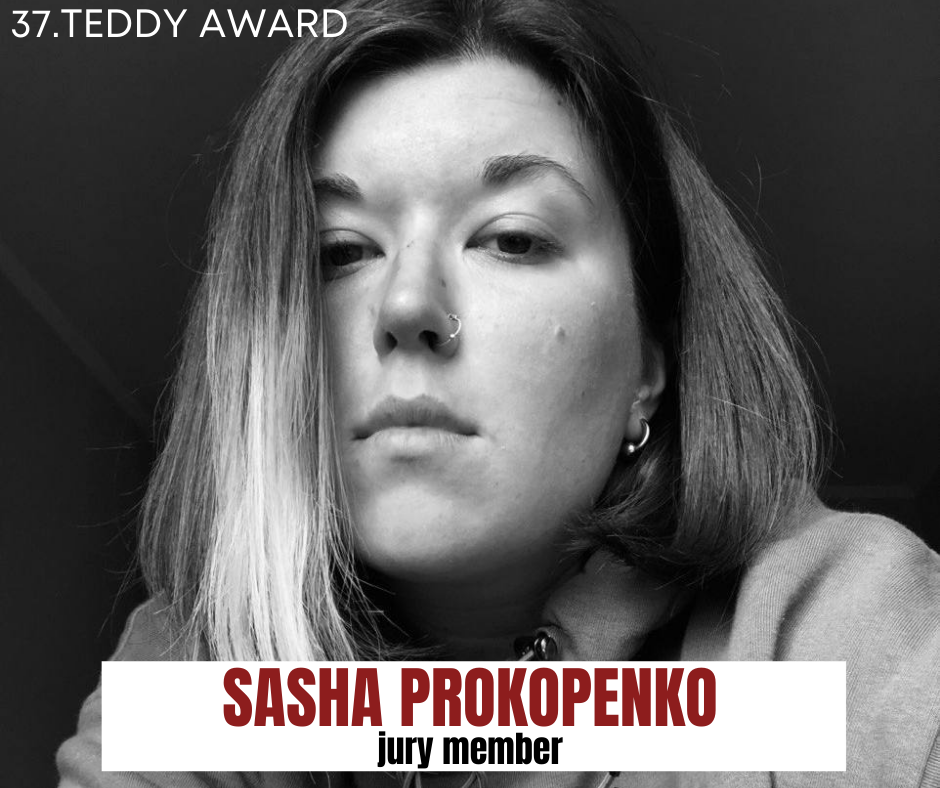 Sasha Prokopenko (pronouns she/her)
Kyiv International Short Film Festival
Head of Programming
Sasha Prokopenko is a programmer, film curator and translator based in Kyiv, Ukraine. Sasha is a Head of Programming at the Kyiv International Short Film Festival. Since 2018, she's been one of the curators of the Sexuality Matters section, focused on LGBTQIA+ rights, women's rights, gender identity and sex positivity. Sasha also curates the Teen Screen section at the Molodist Kyiv International Film Festival. Since 2016, she has worked at the independent film distribution company, KyivMusicFilm, that distributes films on art, music and culture.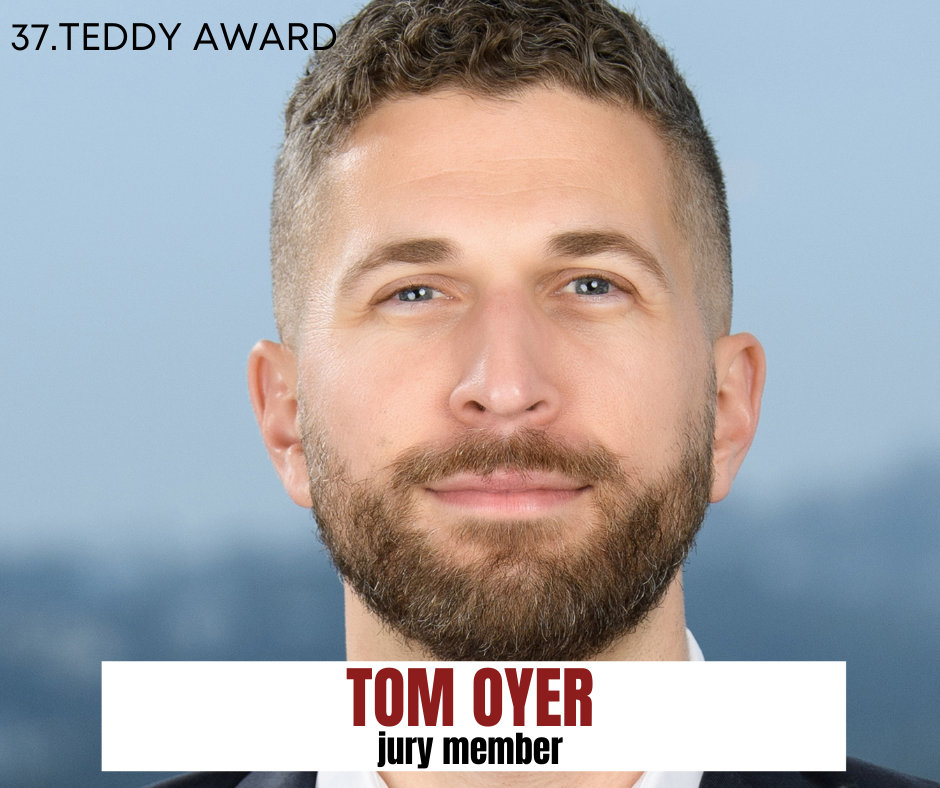 Tom Oyer (pronouns he/him)
Academy of Motion Picture Arts and Sciences
Senior Vice President, Member Relations, Global Outreach and Awards Administration
Tom Oyer is the Senior Vice President of Member Relations, Global Outreach and Awards Administration at the Academy of Motion Picture Arts and Sciences, focusing on awards eligibility, submissions and voting.  As part of the Academy's global outreach efforts, he has led presentations at such film festivals as Annecy, Cartagena, Docaviv, Doc Edge, Guadalajara, and the International Documentary Film Festival Amsterdam.  Additionally, Oyer has been featured on panels at DOC NYC, Palm Springs, Sheffield and SXSW and juries at Cleveland, Dallas, Hot Docs and Mountainfilm festivals.  Over the past 15 years at the Academy, Oyer has grown to oversee awards rules, the Animation, Documentary and Short Film categories and the Producers Branch.  He also helped to lead the Academy's A2020 membership diversity initiative and the modernization of voting processes, including efforts to ensure global member participation through the launch of the Academy Screening Room, the Academy's viewing platform.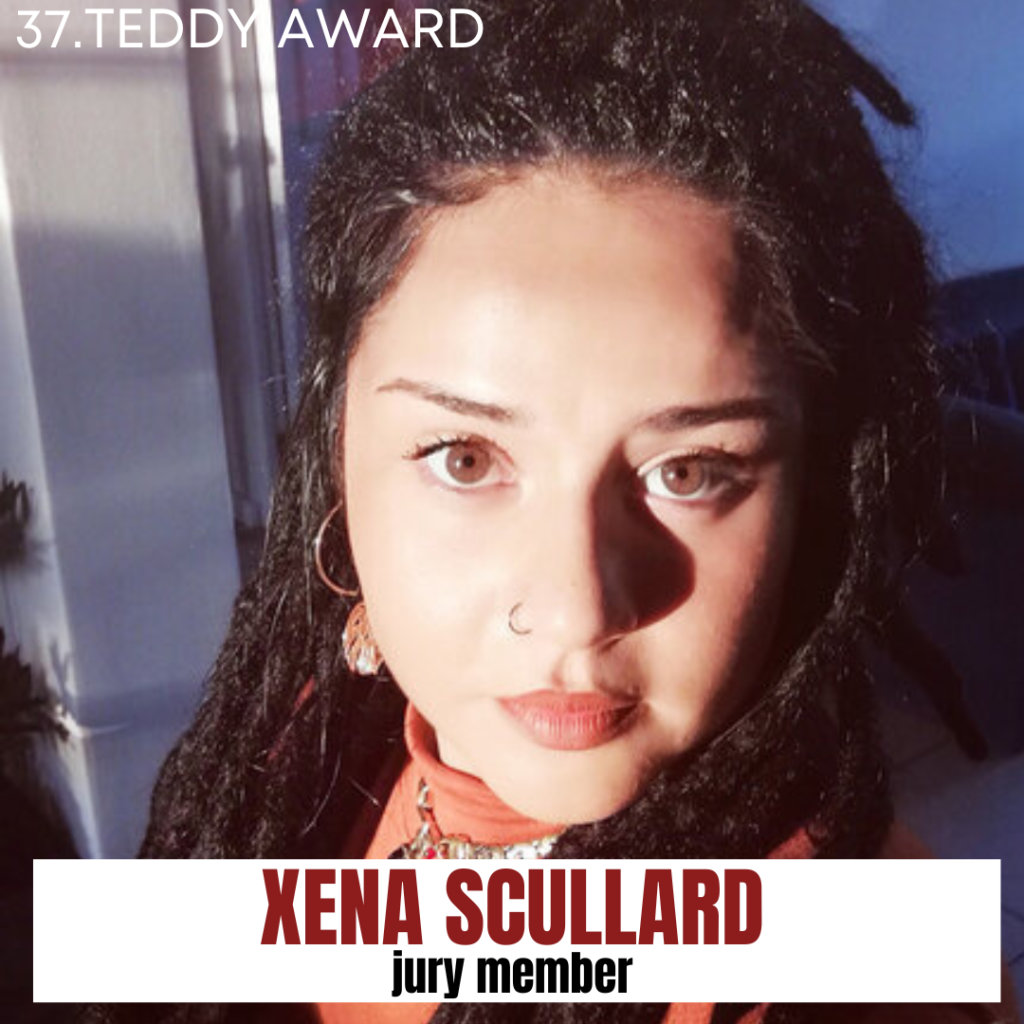 Xena Scullard (pronouns she/her)
The Queer Feminist Film Festival
Co-Founder and Convenor
Xena Scullard is a queer feminist activist, organiser and strategist. Xena has over a decade worth of experience working with queer and justice movements both locally within her context in SouthAfrica but also regionally and internationally. Xena is one of three co-founders and convenors of the first Queer Feminist Film Festival (QFFF) in South Africa which hosted it very first festival in 2018. QFFF consciously seeks to politicize intersectionality within our content curation and the ways in which we engage dialogue and art as a disruptive and generative tool for queer humans by queer humans. As a Senior Racial Equity Fellow under the Atlantic Fellows network, her work attempts tounearth and amplify the intersections between race, gender and justice. Xena currently works as an independent consultant with justice based organizations both regionally andinternationally. Xena's work centers creative disruption, artistic strategy and situated solidarity building.