Tim Kriegler is one of the most fascinating aerialists in Germany.
He performs his highly complex and fascinating tricks on the stages of this world – his performance on the straps is based on clear lines and expressive poses. Over the last few years, he has created an unmistakable sequence of different elements that have never been performed on the straps before.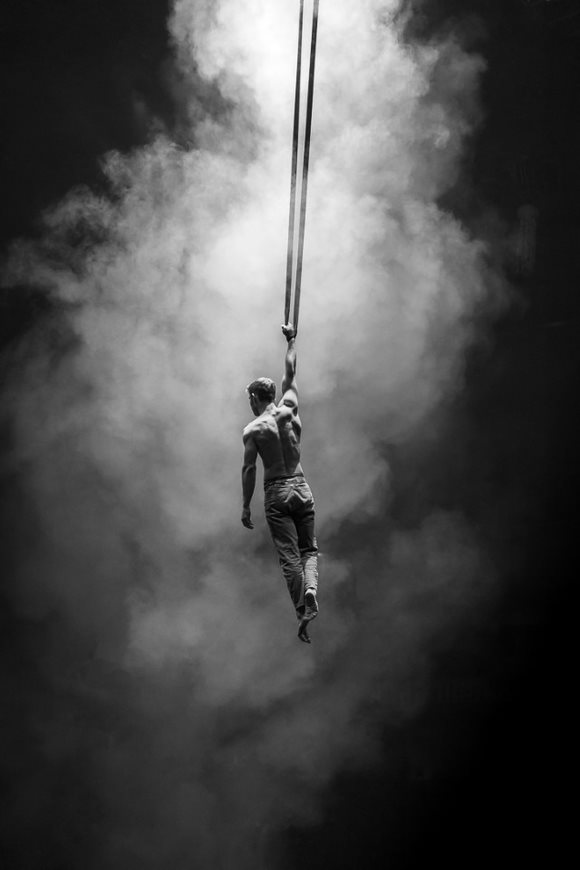 Already in his first year of work Tim won a silver medal at the renowned circus festival "Cirque de Demain" in Paris. A year later, a silver medal followed at the international young talent festival in Monte Carlo. Since then, Tim has performed internationally in various shows and productions. Among others, he was on stage with Helene Fischer and for Angela Merkel. Most recently, in July 2022, he performed his act at the official opening of the European Championships in Munich. Tim regularly teaches his own classes and workshops, including in Sydney, Bangkok and New York City.
Tim Kriegler recently launched the app "The Pending", which among other things serves to connect artists worldwide. A special focus is on supporting Ukrainian creatives in need.