Tonight's the big night and the Golden Bears of the 72nd Berlin International Film Festival will be awarded. The TEDDY team is also getting antsy – only two more days until our very own award show, which will be streamed LIVE from Berlin's Volksbühne on Friday at 9pm CET.
And while you're getting hyped up for our show, you can still catch some of the movies premiering today. Discover all the times and cinemas below – plus the re-runs! 🎬
PREMIERES:
Directed by: Idan Haguel
Israel, 2022
82′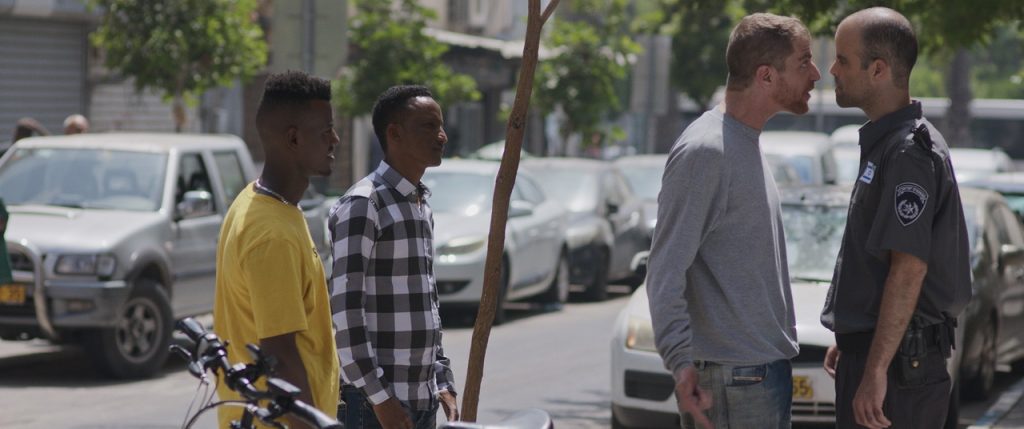 Synopsis: Ben plants a tree on the street in front of his house in Neve Sha'anan, a migrant neighbourhood in the south of Tel Aviv. The district is on the up, and Ben has bought and upgraded a flat here together with his partner Raz. This gay couple now enjoys a settled existence, their days are structured by a well-established routine and everything is in its proper place. Time then, to tackle their desire to have children. And so, assiduously and conscientiously, they set about searching for a suitable egg donor and surrogate mother. One day, when a neighbourly conflict escalates over the tree he has planted, Ben becomes witness to brutal police violence against an Eritrean. The incident upsets his self-image and his plans for a life together with Raz.
SCREENING TIMES:
16.02. / 16:00 Zoo Palast 1
Directed by: Nicolas Cilins
Switzerland, 2021
29′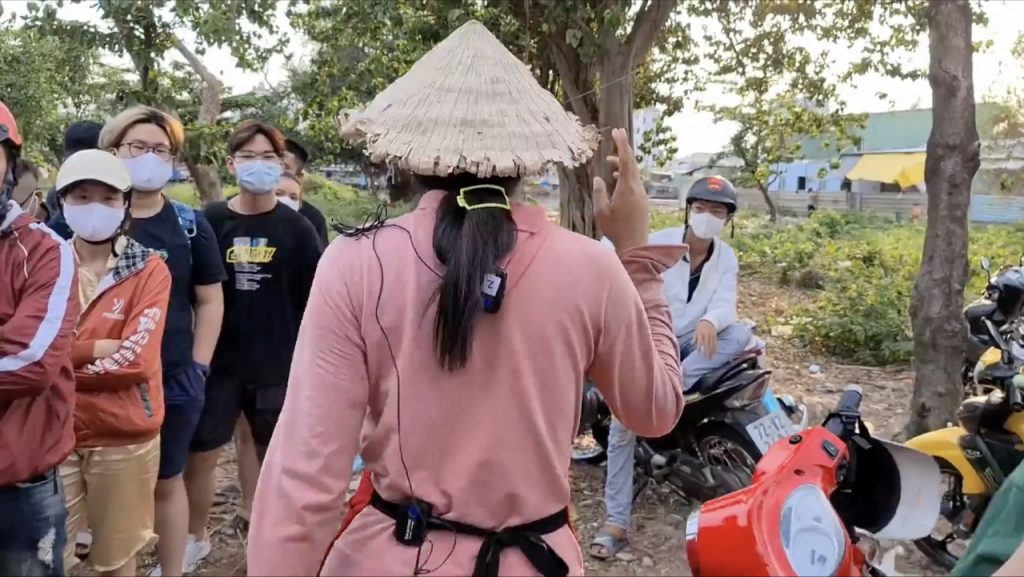 Synopsis: Diva is a fan letter to Diva Cat Thy, a Vietnamese transwoman, street food vendor, and performer, who openly shares her life and struggles daily on social media. Trying to bridge distances of both geography and language, the French director uses found footage posted online by Diva and her community to get in touch with her. He has never met her, cannot travel to Vietnam due to COVID-19 restrictions, and relies on his boyfriend, an Australian of Vietnamese origins, who helps translate the footage and acts as an intermediary. In a conversation constructed through subtitles and surtitles, the film not only reveals the filmmaker's adoration for Diva, but also his and his partner's process of understanding and making meaning of Diva's life as well as their own in relation to it. Diva's life, on the streets of Saigon as a transitory street food vendor, online as a social media celebrity, and on stage as a bingo singer and circus performer, is interwoven with the processes of looking at (or watching) her and of translation, as well as with a reflection about queer identity, distance, intimacy, and incoherent histories. Diva is a fleeting moment in a woman's life, one that promises to reach out to a wider queer and solidarity community, blurring the spheres of the online and the real.
SCREENING TIMES:
16.02. / 20:00 Kino Arsenal 1
16.02. / 21:30 Cubix 9
Directed by: Carl Elsaesser
USA, 2021
30′
Synopsis: A double exposure, a portrait of a body, a house that oscillates between its narrative past and its literal presence. The melodramatic, 1950s films of amateur filmmaker Joan Thurber Baldwin are psychically projected onto the house in which my grandmother raised seven kids as it is cleaned out and put up for sale after she passed away. Upholding the narrative structures of melodrama that often center around men, even when the films are about women, the film asks the viewer, as Thurber says in her introduction, to pay attention to the peripheries. (Carl Elsaesser)
SCREENING TIMES:
16.02. / 20:00 Kino Arsenal 1
Directed by: Ed Lilly, Thora Hilmarsdottir, Paul Walker and Carl Tibbetts
United Kingdom, 2022
85′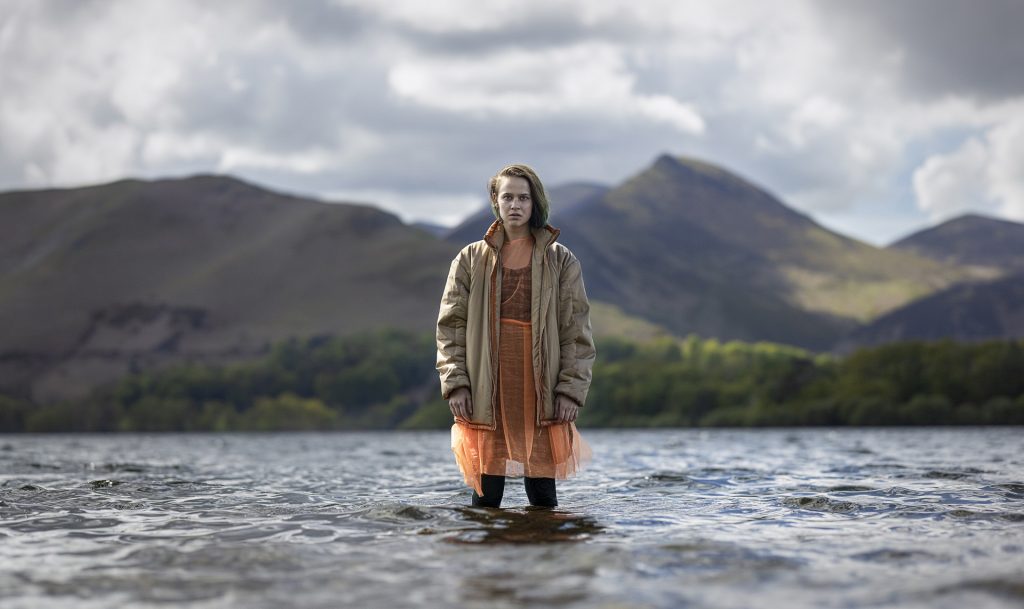 Synopsis: "I'm still here!" shouts 19-year-old Neve Kelly at her mother, but she does not react. Neve is horrified to discover that she herself is dead. Realising that people can't see her, she looks on as friends and family worry why she has not come home after the party last night and form search parties to comb the forest for her. Neve takes care of her battered body, washes the blood off the back of her head and changes her dirty clothes. She has no memory of last night. What on earth happened to her? Determined to find her killer, she starts investigating her own death. She uncovers deeply buried secrets and is forced to re-examine everything about her life and the people she cared about.
SCREENING TIMES:
16.02. / 18:45 Zoo Palast 1
RERUNS:
Alis
16.02. / 20:00 Urania
Aos dezasseis (At Sixteen)
16.02. / 14:00 Urania
16.02. / 21:30 Cubix 9
Ak, Mark ve Ölüm (Love, Deutschmarks and Death)
16.02. / 17:00 Titania Palast
Blaues Rauschen (Blue Noise)
16.02. / 14:00 Urania
16.02. / 21:30 Cubix 9
Brainwashed: Sex-Camera-Power
16.02. / 15:00 Zoo Palast 2
Fogaréu
16.02. / 12:00 Zoo Palast 2
If from Every Tongue It Drips
16.02. / 14:00 Werkstattkino@silent green
Jail Bird in a Peacock Chair
16.02. / 21:30 Cubix 9
Ladies Only
16.02. / 14:30 Cubix 6
Lay Me by the Shore
16.02. / 11:00 Urania
Queens of the Qing Dynasty
16.02. / 15:00 Cubix 7
Soum
16.02. / 21:30 Cubix 9
Starfuckers
16.02. / 21:30 Cubix 9
Terminal Norte (North Terminal)
16.02. / 17:00 CinemaxX 2
Três tigres tristes (Three Tidy Tigers Tied a Tie Tighter)
16.02. / 20:00 Werkstattkino@silent green
Tytöt tytöt tytöt (Girl Picture)
16.02. / 20:30 Cubix 8
West by God
16.02. / 14:00 Urania