What a wonderfull week! We' re pretty sad, that all magic of the TEDDY Studio is already ending. If you missed some of our amazing TEDDY Talks, you can watch all of them all on demand! If you want to browse again trough the TEDDY Talks Program of the 35th TEDDY AWARD , you can still find all information about the on our blog.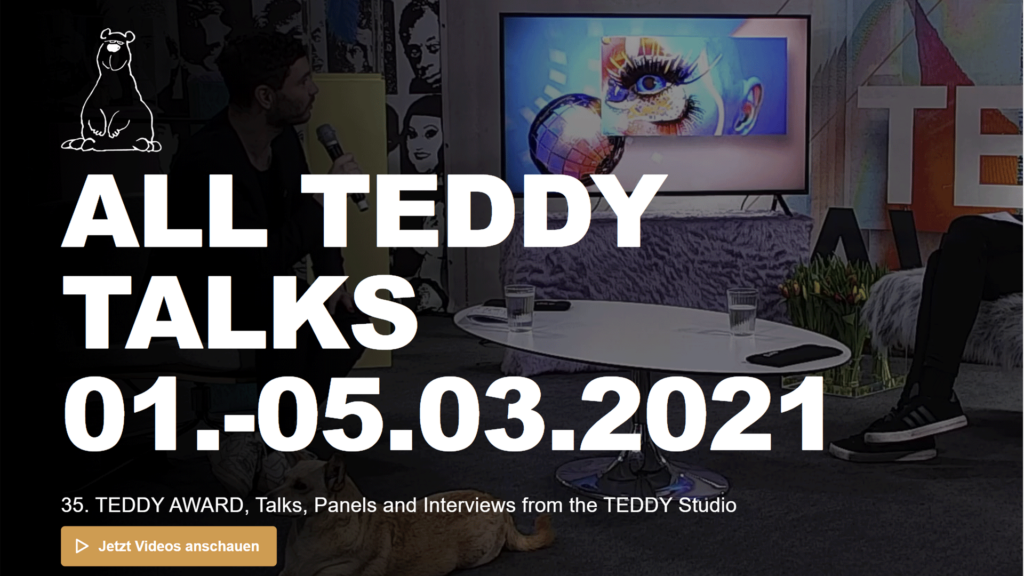 We're looking forward to the summer!
Stay tuned & stay healthy!
Thanks to this years partners and supporters of the
TEDDY TALKS