Your thirst for movie will again be satisfied, because we're not letting you get dry today, not even close! In fact, we have so much to offer today that we're going to flood you with all the colors of the rainbow. And if this doesn't make you want to just devour everything, then you're doing something wrong. Today is one of the last days of first-time screeners, from tomorrow on you'll get the chance to catch up on what you've missed. So grab that check list and start planning your movie day! Surely you wouldn't want to miss anything
And while we're at it, I'd like to remind you of our Queer Academy Summit today. We'll be starting at 11 am in the Berliner Freiheit. Be sure to check out the Summit's Facebook Event for more information about the panel topics and participants – the entry is free!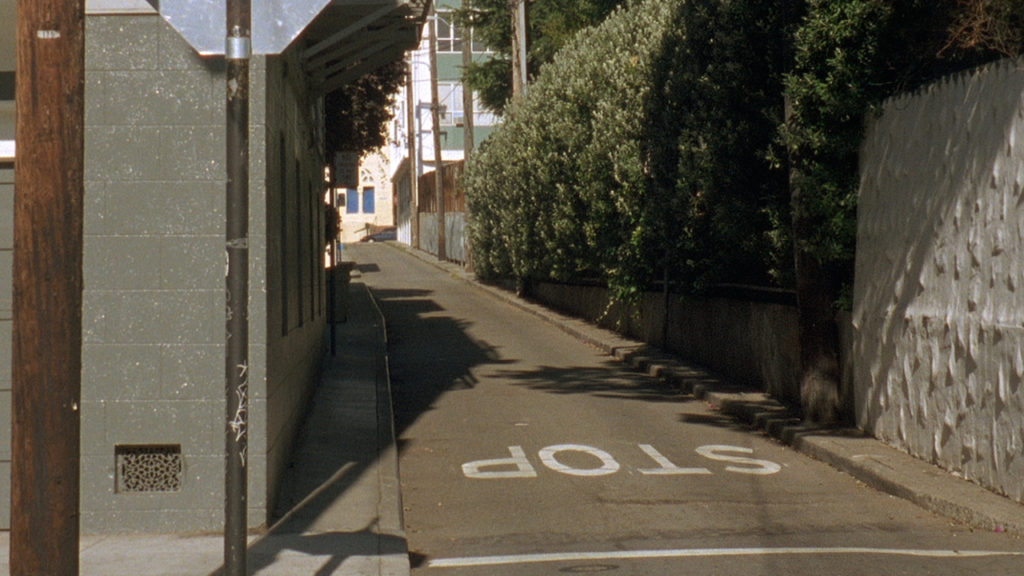 A lesbian obsessively but tenderly relives the night she has just spent with a straight woman which has gone nowhere, just like the cul-de-sacs of San Francisco that seem to reflect her own unfulfilled expectations.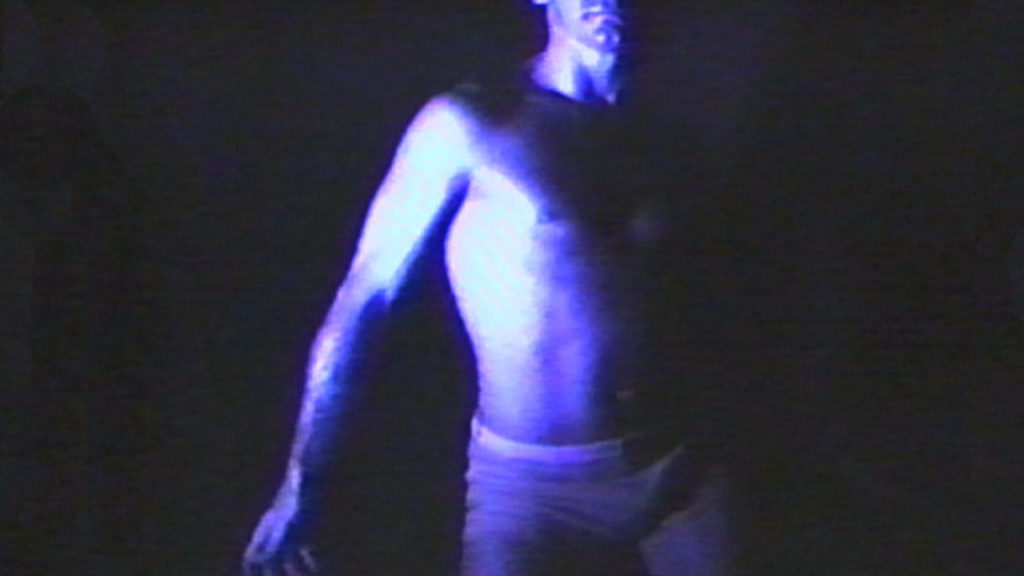 A feverish lamentation on what it means to disclose one's HIV status in the peak of the HIV crisis. Restless, powerful, and touching.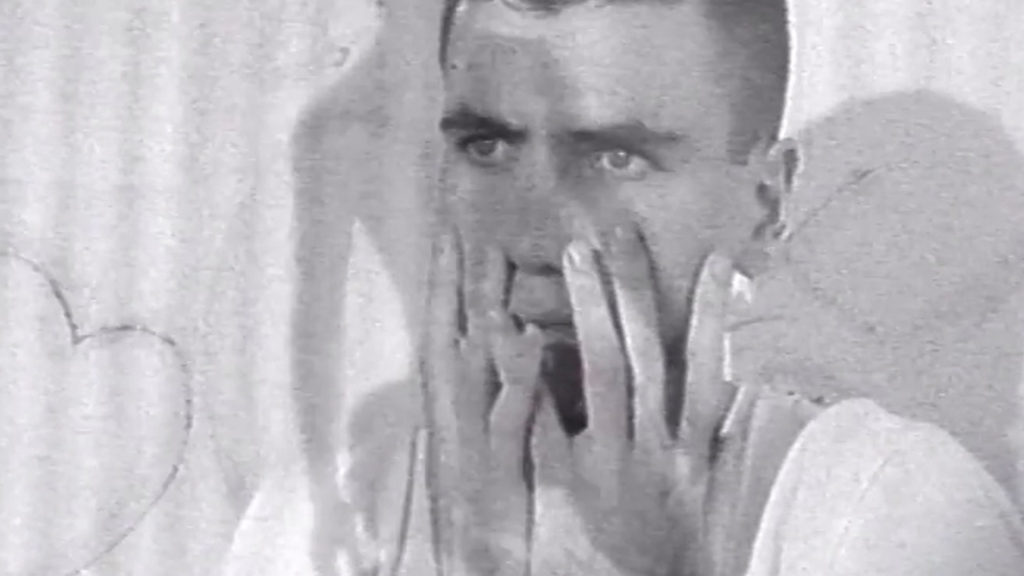 Young men, scattered and defenceless, captured on Super 8 film. Jean Genet's thoughts on desire, isolation and the threat of death, visualised in Constantine Giannaris's restless cinematic delirium.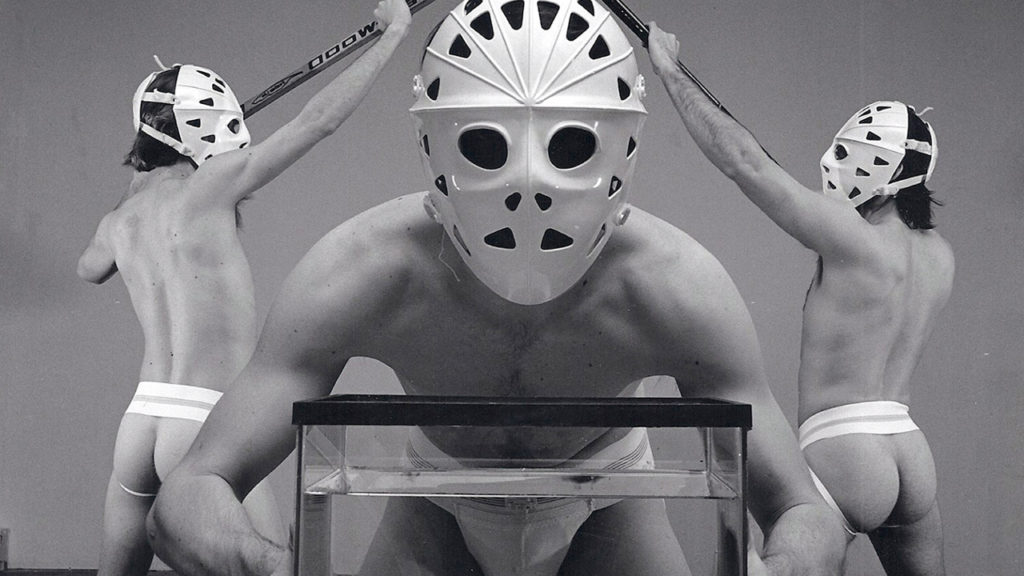 A radical, multilayered study of homophobia and an exuberant celebration of queer life. This experimental musical is a queer classic from John Greyson.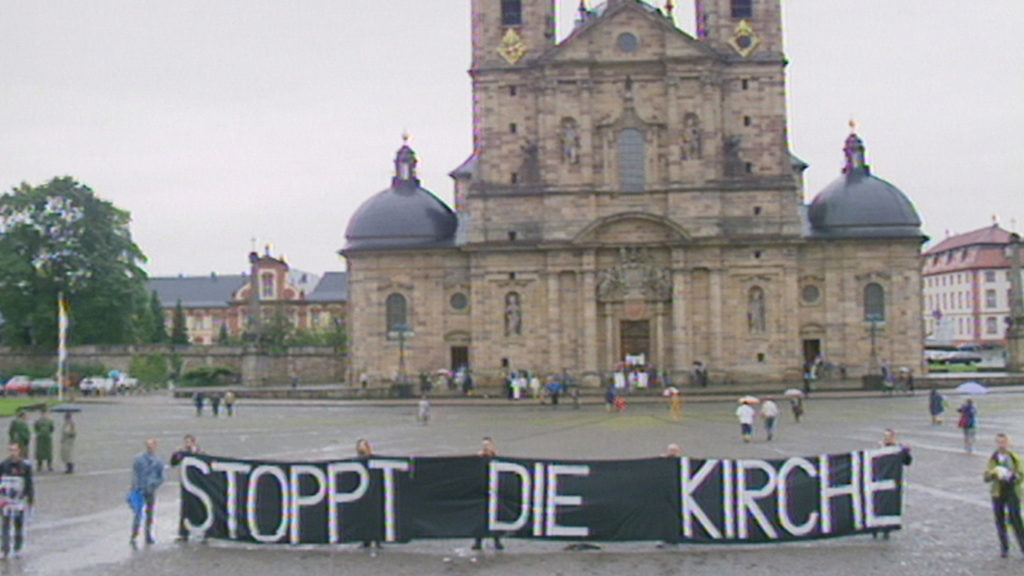 A rare record of the German Act Up movement. Jochen Hick's documentary captures on film queer activist history for future generations.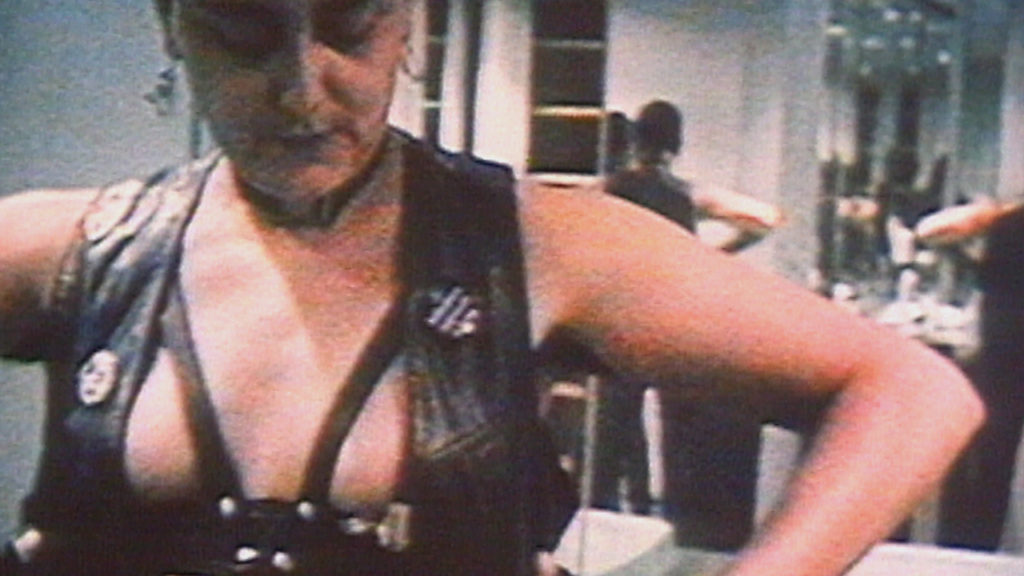 In four short films, three women and a transgender man from New York talk about their sexuality. The subjects unfiltered testimonials turn their "female misbehaviour" into a demonstration of female self-empowerment.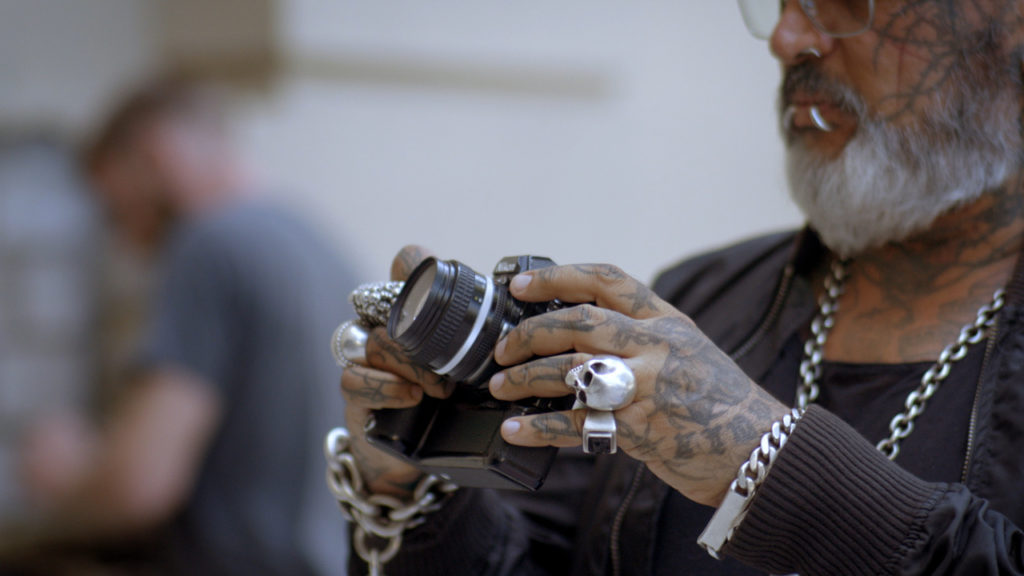 A trip down memory lane with the infamous Berghain bouncer Sven Marquadt and his two former models, Dominique (Dome) Hollenstein and Robert Paris.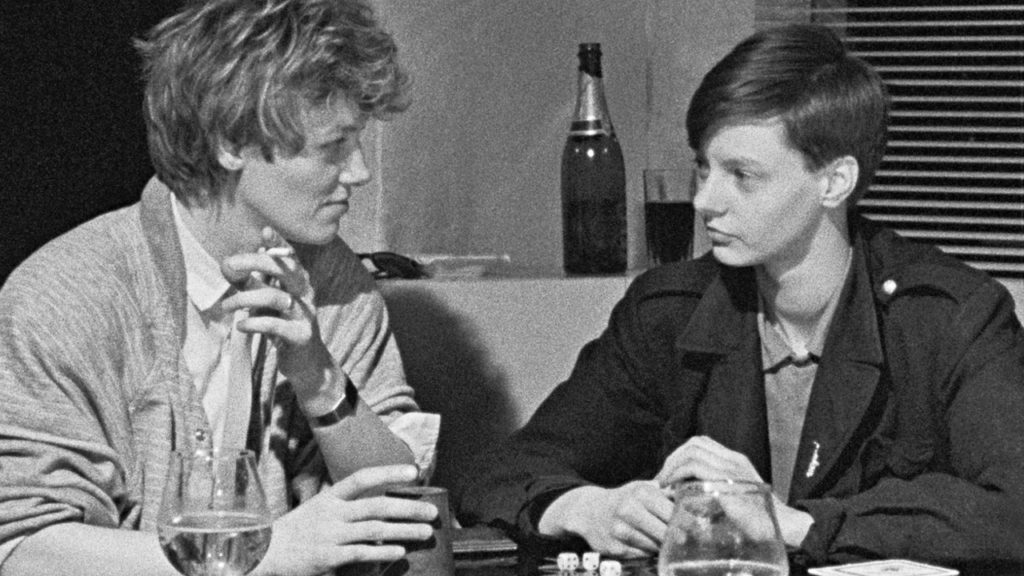 Stories from the lesbian subculture in West Berlin, about being in love, clichés, desire, and conflict – "shot as a narrative, with real lesbians at real locations about real feelings".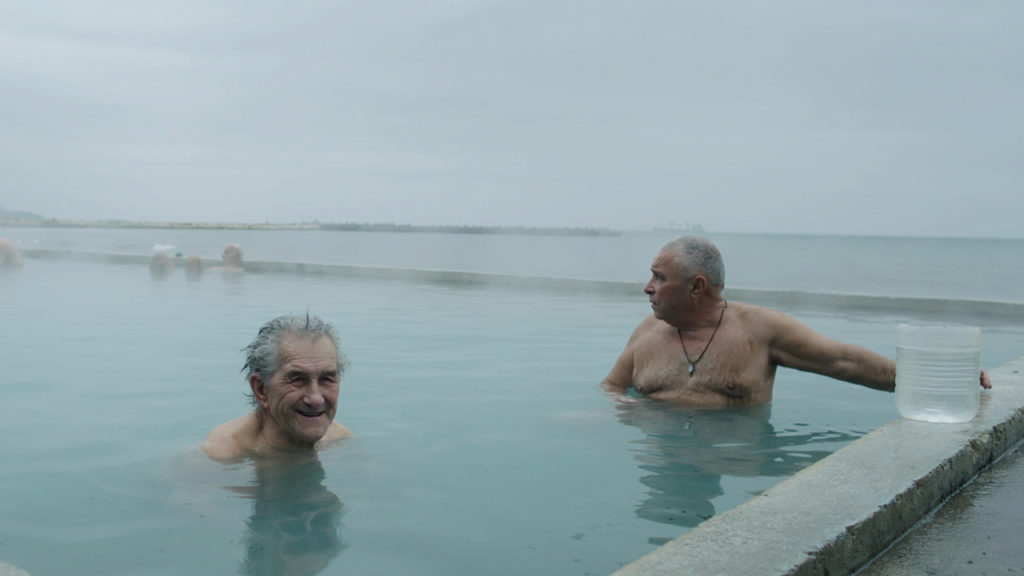 This film is a touching study of a microcosm which represents an entire society; a human mosaic of personal and political stories in which smouldering conflicts and heated discussions come together to form a multifaceted whole.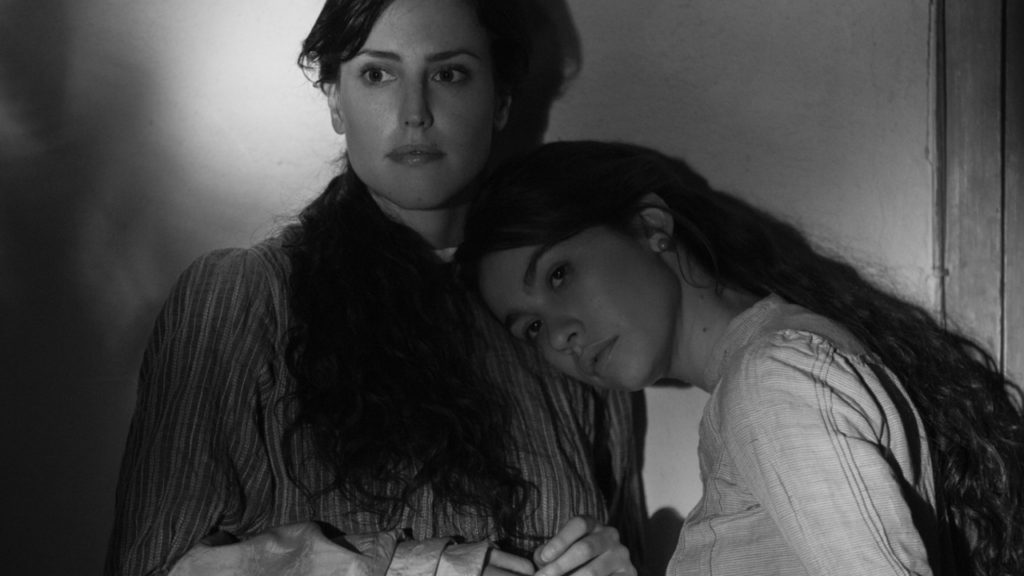 Based on true events, Isabel Coixet's film makes use of black-and-white images and letters for her empathetic rendition of the story of Elisa Sánchez Loriga and Marcela Gracia Ibeas, who tied the knot in the church of San Jorge in A Coruña in Spain in 1901.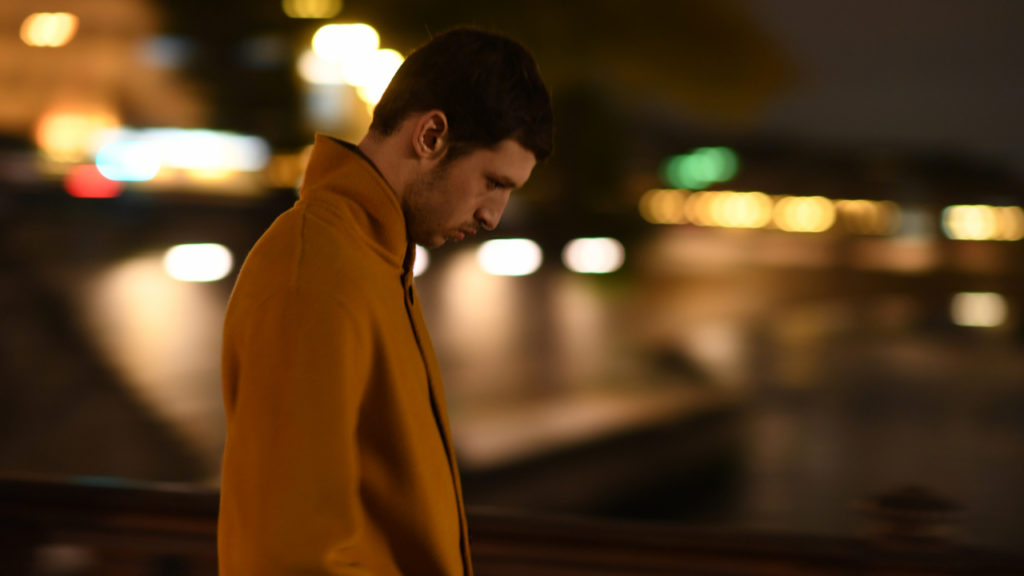 The difficulties of cutting ties and growing new roots vividly cut through the screen in this film. A tragicomic puzzle that wisely knows how to keep its secrets.
Rescreens:
Four Quartets – 10:00 CinemaxX 3
Driveways – 10:00 HKW
Knives and Skin – 11:15 Zoo Palast 1
Lemebel – 14:30 CineStar 7 
Lidérc Úr – 15:00 Zoo Palast 3
Blue Boy – 16:00 CinemaxX 5
Greta – 17:45 CineStar 3
YE – 19:15 Kino Arsenal 2
Demons – 19:30 CinemaxX 4
Kislota – 20:00 CinemaxX 7
La Fiera y la Fiesta – 20:00 International 
Breve Historia del Planeta Verde – 20:15 Cubix 7
Serpentário – 21:15 CineStar 8
Compartment – 21:30 Zeughauskino
Dress Rehearsal und Karola 2 – 21:30 Zeughauskino
Entropia – 21:30  CinemaxX 3
A Dog Barking at the Moon – 22:30 Cubix 7 
Daddy and the Muscle Academy – 22:30 Kino Arsenal 2
The Attendant – 22:30 Kino Arsenal 2
To Thávma Tis Thálassas Ton Sargassón – 22:30 CinemaxX 7