Hello, dear film lovers! I hope you had a great time on the Berlinale so far; met interesting people, watched inspiring movies and drank a lot of coffee. The preparations for tomorrows Award Ceremony are in full swing and we are full of anticipation.
Today we will have our great Diversity Talks again, which you shouldn´t miss! Today at 11am we will have a talk with filmmakers Neil Triffet and Lia Hietala about the subject "Queer for the Kids", whose movies "EMO The Musical" and "Mon Homosytser" are on this years queer list. At 2pm we´re going to have a discussion about "Queer Historiography" with filmmakers Andrea Weiss ("Bones of Contention") and Jochen Hick ("Mein wunderbares West-Berlin").
Where? At BRLO Brwhouse at U-Bhf-Gleisdreieck, Schöneberger Straße 16. Guys, it´s going to be very interesting, come around! Below you´ll find the queer programme for today.
---
Bones of Contention
Bones of Contention
USA 2017
75′
Director: Andrea Weiss
There are 120,000 victims of Franco's regime buried in the unmarked mass graves that stretch for kilometres alongside Spain's country roads. One of these victims is the world renowned Spanish author Federico García Lorca, who was shot and killed by the fascists during the early days of the Spanish Civil War. The mystery that surrounds the exact location of his remains has made him a symbol for those seeking to remember and disclose the hidden stories of gays and lesbians under Franco, people who continued to be subjected to violent repression long after the end of the dictatorship. Spain is today one of the most progressive countries when it comes to homosexuality, and yet the nation still refuses to account comprehensively for its dark past before a court of law. Andrea Weiss' sensitive film gives a voice to the victims from the LGBTIQ* community. Her documentary tells their stories and their struggle for clarification, justice and human rights as well as their continued efforts to provide those who were murdered and 'disappeared' with a dignified burial. Impressive archive material documents this repressed history which finds a painful echo in Lorca's poetry and music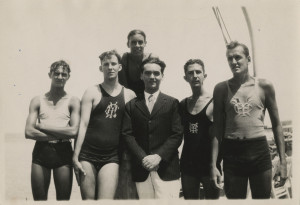 16.02. / 22:30 CineStar 7
---
Casting
Casting
Germany 2017
91′,
Director: Nicolas Wackerbarth
For her first television film – a remake of Fassbinder's Die bitteren Tränen der Petra von Kant – director Vera wants the perfect cast. But the first day of shooting is fast approaching and the numerous casting sessions have yet to find a suitable actress to play the leading role. Although the producer and crew are getting ever more exasperated with Vera, Gerwin is happy about the extra work, as he earns his money as an audition reader, delivering the lines of dialogue to the starry candidates at the various castings. When the male lead suddenly has to back out, Gerwin thinks that this might just be his chance. Director Nicolas Wackerbarth captures the complex essence of Fassbinder's film and simultaneously creates a profound work of his own. Casting takes an unflinching look at the murky depths of human relationships driven by power, passion and desperation. Yet Wackerbarth also brings bitter truths to light about power relations and dependencies in the German television industry almost in passing. Casting is both intelligent and entertaining, marked by exciting turning points, humour and the breathtaking acting performances by a truly virtuoso ensemble.
16.02. / 20:00 Colosseum 1
---
Chavela
Chavela
USA 2017
90′,
Director: Catherine Gund, Daresha KyiHauptsächlich
Singer Chavela Vargas gained a name for herself firstly in Mexico and later worldwide chiefly for her interpretation of traditional rancheras. These songs were mainly composed by men and mostly speak of unfulfilled love for women, world-weariness and loneliness. Chavela performed them with her own unique feeling for rhythm and her distinctively rough and yet vulnerable voice. Her masculine appearance and red poncho made her unmistakable. In Acapulco, which in the 1960s was the playground for the rich and famous in the world of politics and culture, she rubbed shoulders with many celebrities, turning the heads of Frida Kahlo and Lana Turner with her charm and striking beauty. After a 13-year break from performing brought on as a result of her addiction to alcohol she was rediscovered in the 1990s and enjoyed a glorious comeback as the muse of artists and directors such as Pedro Almodóvar. The unpublished material in this film, as well as the interviews with Chavela herself and her contemporaries, colleagues and partners have resulted in an affectionate portrait of a charismatic and exceptional artist – who was openly lesbian throughout her life until her death in 2012 at the age of 93.
16.02. / 22:30 CinemaxX 7
---
Fluidø
Fluidø
Germany 2017
80′
Director: Shu Lea Cheang
It is the year 2060 and AIDS has been eradicated. However, in some, the HIV virus has now mutated into a gene from which a drug can be produced that has become the white powder of the twenty-first century. A virtual scanning system enables the secret police to identify anyone who carries this gene. Meanwhile, elsewhere, young men are hooked up to a system of cables and ordered to produce sperm for the production of pharmaceuticals that will dominate the market. Filmed in Berlin, Taiwan-born multimedia artist and filmmaker Shu Lea Cheang's science fiction dystopia revolves around a struggle to gain control over the production and exploitation of bodily fluids. Her film is like an orgiastic opera; a breathless round of bodies, secretions, performances and sexual acts often performed in the service of an overriding economy. An unusual, largely experimental and deliberately parapornographic drama in which the borders between the sexes as well as homo-, hetero, bi, trans- or intersexual are constantly blurred.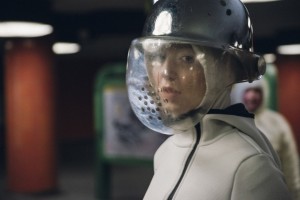 16.02. / 22:45 Cubix 7
16.02. / 22:45 Cubix 8
---
God's Own Country
God's Own Country
Great Britain 2017
104′
Director: Francis Lee
Young Johnny is running his ailing father's farm in Yorkshire, England. The communication between father and son reflects their adverse living and working conditions, the father's utterances mostly being restricted to terse criticism of his son. Johnny's grandmother plays her part stoically. A frustrated Johnny endures his strenuous daily routine. In a bid to escape the harsh daily grind, he has nostrings sex with men, or gets drunk at the local pub. In the spring, a farm hand is taken on for the season. Romanian Gheorghe is the same age as Johnny, who at first eyes him with suspicion. The initial tension between the two men soon gives way to an intense relationship. This opens up completely new prospects but also presents new challenges for Johnny. In his feature-length debut, Francis Lee finds authentic images to depict farm life as one of privation. His film concentrates on the looks and gestures of his characters and their physical proximity. The archaic landscape of 'God's own country' as the locals call their county, perfectly reflects the turmoil going on inside the protagonists.
16.02. / 20:15 Cubix 7
16.02. / 20:15 Cubix 8
---
I Am Not Your Negro
I Am Not Your Negro
France/USA/Belgium/Switzerland 2016
93′
Director: Raoul Peck
In June 1979 renowned US writer James Baldwin began work on his last, unfinished text 'Remember this House'. His personal memories of his three murdered civil rights friends Malcolm X, Medgar Evers and Martin Luther King and his reflections on his own painful experiences as a black American serve to re-write American history. Raoul Peck has turned these thirty hitherto unpublished pages into a powerful collage of archive photographs, excerpts from films and newsreel footage: the boycotts and the resistance against racial segregation in the 1950s and 1960s, the invisibility of black Americans in Hollywood's legendary works, the AfroAmerican protests against white police brutality that continue to take place even today, Baldwin's complex relationship with the Black Power Movement and one FBI report's paranoid view of Baldwin's homosexuality. A trenchant and disturbing essay about the reality of the lives of African Americans – lives that are still largely ignored by America's mainstream. Samuel L Jackson's voice lends Baldwin's language suitably poetic, meditative expression.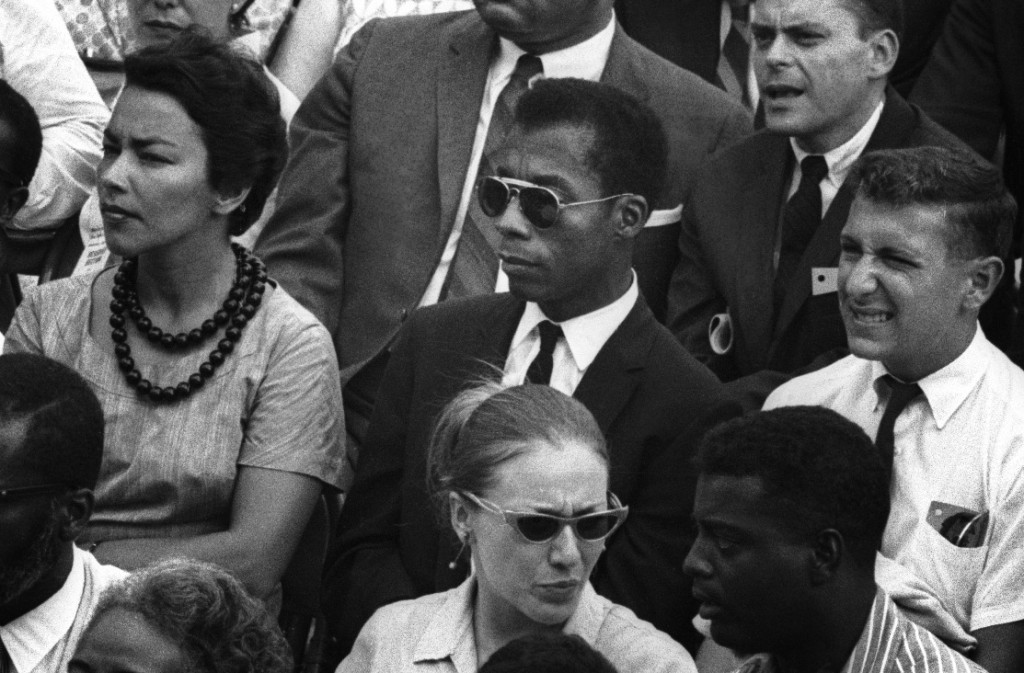 16.02. / 11:00 CineStar 7
---
Karera ga Honki de Amu toki wa
Close-Knit
Japan 2017
127′
Director: Naoko Ogigami
Cast: Toma Ikuta, Rinka Kakihara, Kenta Kiritani
Eleven-year-old Tomo is pretty much left to her own devices. Unwashed dishes are piling up in the sink and supermarket onigiri are all there is to eat again. Tomo's single mother usually comes home late, and drunk. When she leaves her daughter for good one day the girl has to rely on help from her uncle, who takes in Tomo to live with him and his girlfriend Rinko. At their first meeting Tomo is flabbergasted to discover that Rinko is a transsexual. Rinko immediately sets about taking care of Tomo; not only does she lovingly prepare meals but she also succeeds in creating a new home for the girl. But before long cracks appear in their perfect nest. As in her last film Rentaneko (Panorama 2012) Japanese director Naoko Ogigami offers another story about finding a way out of one's loneliness; in the case of Tomo and her new family the solution is a mixture of human warmth, good food and the symbolic act of knitting. In quietly concentrated images the film portrays non-normative sexuality as a natural way of life and describes the value of families that are defined not by convention but by a loving, caring environment.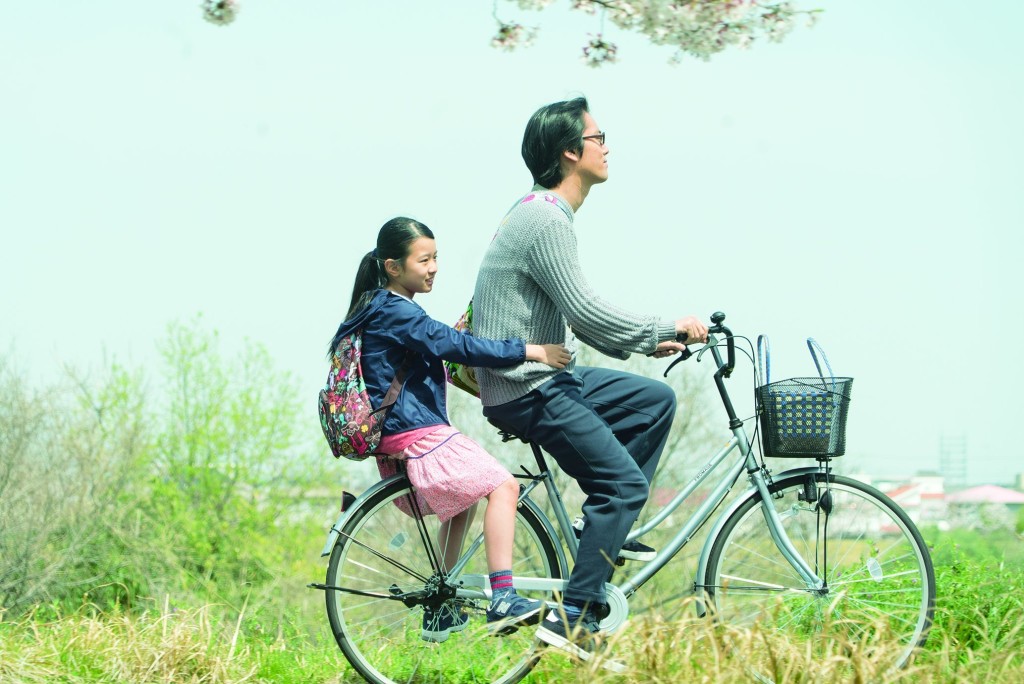 16.02. / 10:00 CinemaxX 7
---
Kometen
The Comet
Sweden 2016
11′
Director: Victor Lindgren
Cast: Abdi Aziis
The sea. High waves. Dark water. A border fence, two men in hiding. Their flight begins. Only one of them will reach Sweden. One of the men is played by Abdi Aziis, who himself has fled from Somalia to Sweden in order to escape the oppression and persecution of gay men. "He is our comet" explains director Victor Lindgren, who, in merely a few selected situations, manages to convey the exertions, the deep abyss, the arrival and the loneliness of those who flee. Both men lay alongside each other on a bench, one arm extended across the other's belly – an image that symbolizes their intimacy, their shared experience. And in the next moment it's all gone. Forever. How can life go on? Victor Lindgren's film Ta av mig was conferred with a TEDDY Award for Best Short Film at the 2013 Berlinale.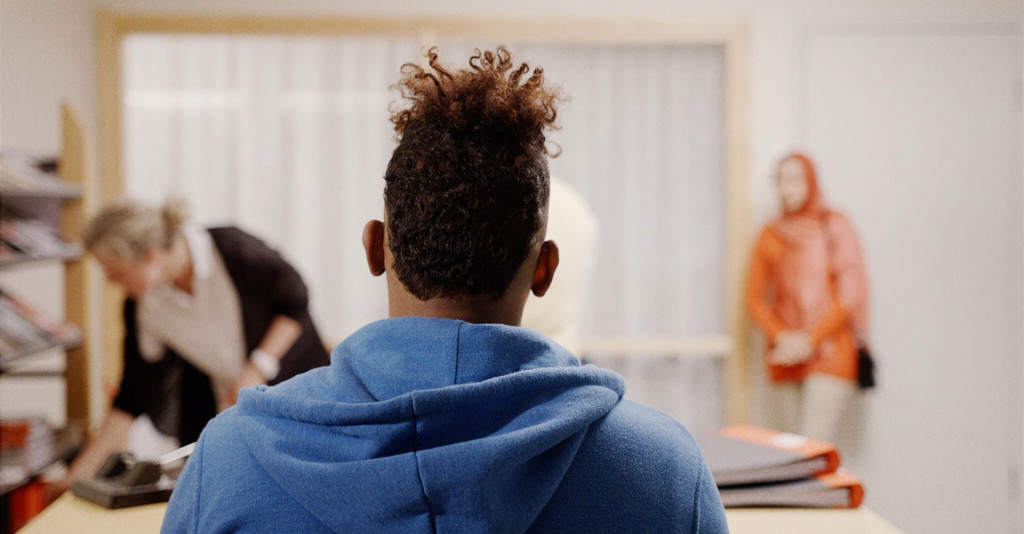 16.02. / 16:00 CinemaxX 5
16.02. / 21:30 City Kino Wedding
---
Min Homosyster
My Gay Sister
Sweden/Norway 2017
15′
Director: Lia Hietala
Cast: Juliette Safavi, Tina Pourdavoy, Erika A. Coleman
Ten-year-old Cleo has a head full of questions: How can I tell if I'm in love with somebody? How do I know if I prefer boys or girls? Since her older sister began dating another girl, there are new, strange feelings stirring inside Cleo. During a trip to the Norwegian fjords, she broaches the subject with the young couple and is given some helpful advice.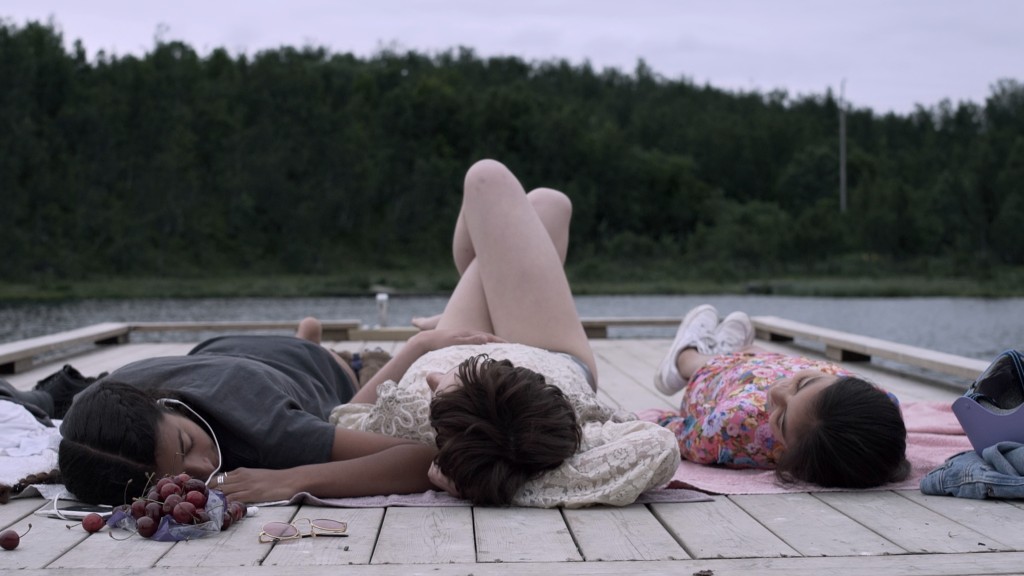 16.02. / 14:00 CinemaxX 1
---
La prima sueca
Swedish Cousin
Argentina 2016
20′
Director: Inés María Barrionuevo, Agustina San Martín
Cast: María Paula Mattio, Cecilia Valenzuela Gioia, Ámbar Taborda Ceballos, Nazarena García
It's not long to go until Cata's 15th birthday and she's getting more nervous by the day. She's irritated about her dress, her chilled-out friends, everything! Even her level-headed and reserved cousin from Sweden annoys her. But Cata's moodiness gradually gives way to tentative feelings of affection. In a sensitive portrayal the two directors gently capture the emotional whirlwind and irritations of a teenager.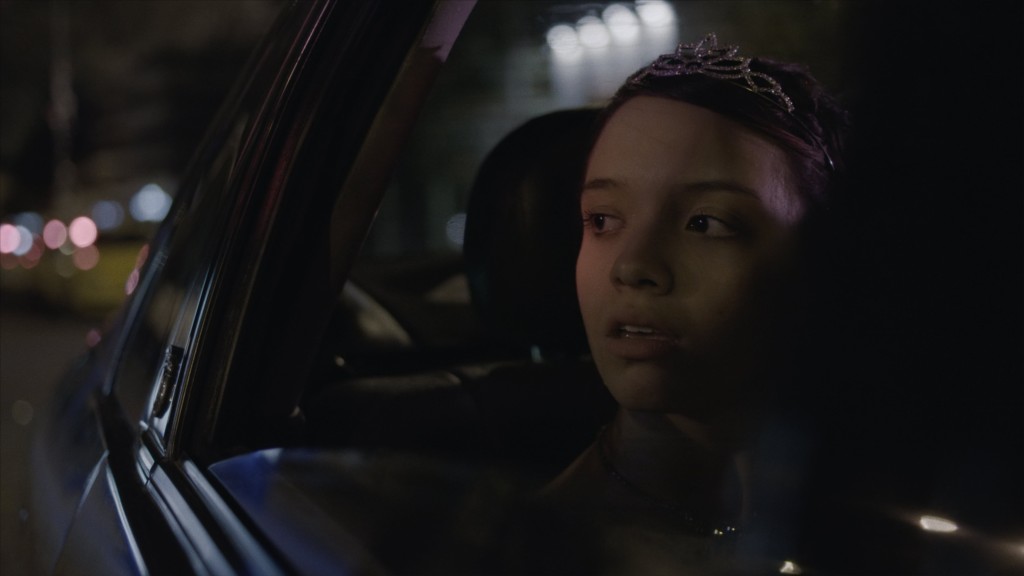 16.02. / 14:00 HAU Hebbel am Ufer (HAU1)
16.02. / 17:00 CinemaxX 1
---
Ri Chang Dui Hua
Small Talk
Taiwan 2016
88′
Director: Hui-chen Huang
Anu is a tomboy. Although she was married off at a young age – as was customary in Taiwan in the 1970s – and had two children, she quickly divorced her violent husband and brought up her daughters alone. Since then her only relationships have been with women who, like her, earn a living as professional mourners at funerals. One of her daughters is filmmaker Hui-chen Huang. It's considered taboo in Chinese culture to question a mother's unconditional love, and yet this taboo is exactly the topic of Huang's intimate portrait. Mother and daughter set off on a journey together into the past during which Anu is confronted by questions that have tormented her daughter for years. In a series of long shots the two women discuss such topics as trust, abuse and cognisance, and yet most of these discussions end in painful silence. Shifting focus in order to plumb the depths of the topic, the director attempts to understand her mother by also talking to her mother's siblings and ex-lovers. In doing so she paints a picture of changing living conditions for three generations of women in Taiwan.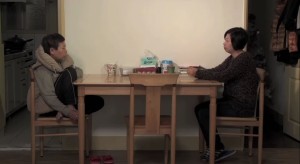 16.02. / 20:00 CineStar 7
---
Strong Island
Strong Island
USA/Denmark 2017
107′
Director: Yance Ford
In a phone call at the beginning of Yance Ford's film an employee for the district attorney refuses to make any more statements regarding the murder of William Ford and declares herself unwilling to take part in his documentary. William was Yance Ford's brother; his murder in 1992 threw his family into a state of shock. Their devastation came about not just because this young Afro-American man was shot and killed by a white car mechanic for an apparently trifling reason, but also because of what was to follow. Ford's subjective camera tells the story of a black middle-class family in America, a country which was, and still is, characterised by injustice and racism. His film is a puzzle, the pieces of which cannot be put together. Interweaving personal essay, detective investigation and documentary interviews with friends and relatives, he succeeds in painting a personal and political picture of the mood of this unequal country during the Obama era. Ford's concentrated, often minimalistic cinematic language describes simmering anger, grief and his own transgender coming out – as well as the relativity of equal opportunities.
16.02. / 17:15 CineStar 3
---
Vênus – Filó a fadinha lésbica
Venus – Filly the lesbian little fairy
Brazil 2017
6′
Director: Sávio Leite
Cast: Helena Ignez
In this animated fairy-tale Filly, a lesbian fairy with nimble fingers, seduces women by day dressed as a boy. But at night something strange happens and soon half the population of Whatsit Village are eagerly queuing up.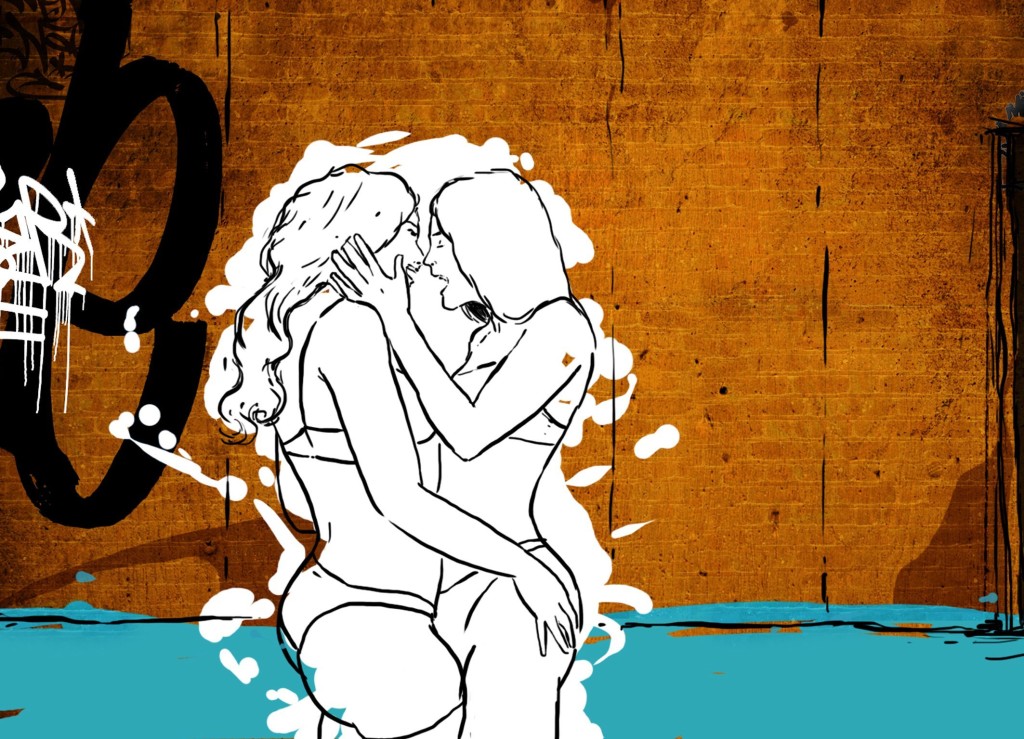 16.02. / 22:45 Cubix 7
16.02. / 22:45 Cubix 8
---
Weirdos
Weirdos
Canada 2016
84′
Director: Bruce McDonald
Cast: Dylan Authors, Julia Sarah Stone, Molly Parker, Allan Hawco
'I am a weirdo.' · 'Honey, she is a weirdo, too. We are all weirdos. That's what makes us beautiful.' In laconic black-and-white, Bruce McDonald tells the humorous story of two adolescent runaways, Kit and Alice. On the eve of the 1976 United States Bicentennial, the film accompanies the two hitchhikers on a turbulent journey through the breathtaking landscape of the Canadian east coast, set to a quintessentially 1970s soundtrack. While Kit wants to start a new life in his glamorous but unstable mother's artist commune, Alice makes no bones about her longing for romance. Yet in the glow of the crackling campfire of a beach party, they both reach new insights that put their relationship to the test. Likewise, the day following their joyous reunion sees Kit and his mother facing up to some uncomfortable truths.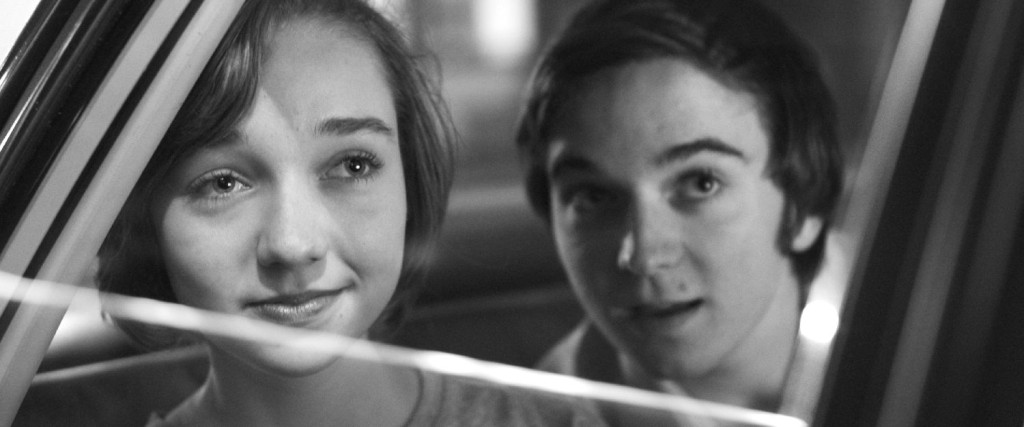 16.02. / 14:00 CinemaxX 3