TEDDY AWARD JURY 2016
As every year, we collected interesting film-people from all over the world who are involved in the LGBT-Community, for the TEDDY Jury. Here we want to introduce them to you…
---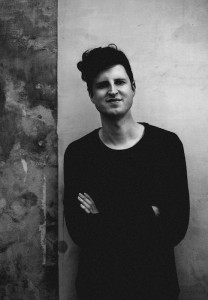 Augustas Čičelis, Lithuania
Augustas Čičelis comes from Vilnius, Lithuania, and is the Director and Programmer of Vilnius LGBT* Festival "Kreivės". He has an academic background in gender studies and has been involved in LGBT* activism and wider human rights movement for about a decade. Augustas has started to combine his passion for activism and cinema in 2012, joining an LGBT* film festival in Vilnius, which then developed into "Kreivės" – a wider annual cultural festival.  Building on earlier and cooperating with current other queer initiatives, it provides a unique space for film screenings, events and community building. The upcoming festival will be a part of the "Baltic Pride 2016" which will take place in Vilnius this June.
---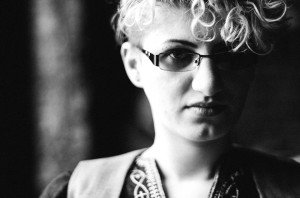 Alexandra Carastoian, Bucharest
Alexandra Carastoian has studied Cinematography at the University of Theater Arts and Cinematography in Bucharest, Romania (UNATC) and she is a filmmaker, a photographer and a human rights activist. In 2015, Alexandra won the "Young Talent GOPO Cinematography Award" for the film "It Takes Two to Fence". She started as a volunteer by organizing support groups for women in order to build up a community and facilitating LGBT groups, as well as organizing cultural events. She works in film festivals and has been part of the team who is organizing the two main annual festivals: "LGBT History Month" and "Bucharest Pride". She is a founding member of the first NGO in Romania which supports trans* individuals and the director of the first Feminist and Queer International Film Festival in Bucharest, Romania, which took place for the first time in November 2015.
---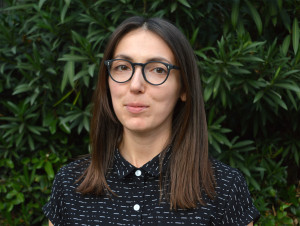 Alice Royer, USA
Alice Royer is a film and media scholar, archivist, and programmer living in Los Angeles. She is the Legacy Project Manager at "Outfest", where she oversees the "Outfest UCLA Legacy Project", the only program in the world exclusively dedicated to protecting and preserving LGBT film. She is also an Assistant Programmer at "Outfest", and has screened films for "AFI FEST" and the "Los Angeles Film Festival". In addition to her film festival work, Alice is a PhD Candidate in Cinema & Media Studies at the University of California, Los Angeles, where she previously earned an MA in Moving Image Archive Studies.
---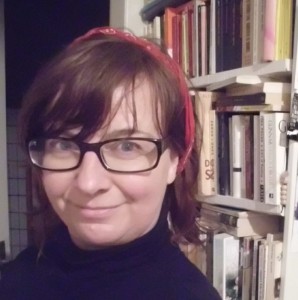 Dagmar Brunow, Germany
Dagmar Brunow is one of the programmers at the "International Queer Film Festival Hamburg". As a film scholar she teaches Film Studies and Gender Studies in Sweden. Dagmar has been working for the "Women's Music Centre (fmz)" in Hamburg and has been one of the initiators of "Ladyfest" Hamburg. She regularly contributes to the journal testcard. Beiträge zur Popgeschichte and is a longstanding member of the radio collective "Freies Sender Kombinat" in Hamburg. After publishing an edited collection on Stuart Hall (Ventil Verlag 2015), she is currently co-editing the first German-language volume on Queer Film Studies.
---
Adán Salinas Alverdi studied philosophy at the FFyL-UNAM, CU campus. He is CEO of "ACGIC, Global Cooperation Agency for Cultural Exchange"; "MICGénero, International Film Festival with Gender Perspective and Bestiario Films". He works as curator, artistic director, programmer, researcher and museographer in different museums and associations such as "Museo de la Ciudad de México"; "Museo Soumaya Plaza Carso"; "Museo Tamayo"; "Circo 2.12"; "AMAPCiA A.C".  and "MANIFIESTA. Foro de resiliencia civil". He is currently preparing a map's exposition "Scenarios of modernity" in co-production with SIGSA, GIS and UNAM, and other NGOs working in the field of postcolonial studies.
---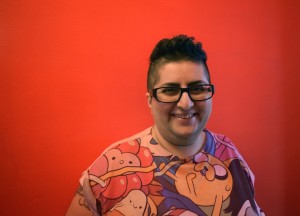 Nosheen Khwaja, Scotland
Nosheen Khwaja is a Glasgow School of Art graduate and many things. Her main role is as the artistic director of "GLITCH" – Europe's first 10 day, free,  QTIPoC film festival and also the chair & leading tech tutor of the "Digital Desperados 2" month filmmaking course for Women of Colour. Aside from a devotion to film she is also a practicing multimedia artist, designer, filmmaker, jewellery maker and audio-visual tech & problem solver. She has run workshops, co-curated cabaret nights & screenings, exhibited artwork and performed in Hamburg, Berlin, Montreal, Amsterdam, Copenhagen, New York and the Uk.
---
Serubiri Moses is an independent art writer, photographer, and curator. His interests lie in coloniality, language and cultural space. His research experience has been through writing essays and academic papers on contemporary art and culture, published in different magazines, websites and books; as well as through curating exhibitions and panel discussions. His research includes, 'Life mu City' (2014), a research project on protest language and local Hip Hop in Kampala, presented at the Goethe-Zentrum Kampala; the "biennial contemporary art festival, KLA ART 014 (2014)" on urban mapping and social classification in Uganda's cities. As a research intern for "Contemporary And – C& website" in 2014, he produced biographical notes on contemporary artists, collectors, institutions, and curators from Africa and its diaspora. In 2015, Serubiri has received the "City Writer fellowship" from the University of Bayreuth and curatorial fellowship from the "Kadist Art Foundation" in Paris.
---
Xiaogang Wei, China
Xiaogang Wei was born and raised in Xinjiang, China. He was trained as an actor at the drama department of the Xinjiang Arts Institute in Urumqi and at the Shanghai Drama Academy. Having a passion for community work and a drive to contribute to social change, Xiaogang has continually searched for meaningful ways to share his drama skills with others and to use them in socially relevant ways. After finishing his studies, he has been volunteered for a few NGOs based in Beijing, and has been a consultant for UNICEF since 2005.
During recent years he started to engage himself on the production side of various film- and other productions benefiting different social movements in China. In 2007, he founded the LGBT webcast "Queer Comrades", for which he hosted and directed more than 50 half-hour episodes. Some of his recent directing feats include "Cures that Kill" (Queer Comrades, 2011), a documentary focusing on the "curing homosexuality" practices in China, and "Strong" (Queer Comrades, 2012), a documentary focusing on bullying faced by LGBT students. Since 2010, he's the executive director of the NGO Beijing Gender Health Education Institute (BGHEI) which houses the webcast "Queer Comrades".  Founded in 2002, it constitutes one of the first Chinese NGOs to focus on issues of gender, sexuality and sexual health, thus fulfilling a pioneering role in Chinese society. Together with the BGHEI, he launched a series of groundbreaking events in China, including the "China AIDS Walk", the "China Rainbow Awards" and the "China LGBT Community Leader Conference". Xiaogang is the Co-curator of the "Beijing Queer Film Festival" and a board member of the "Beijing LGBT Centre".
---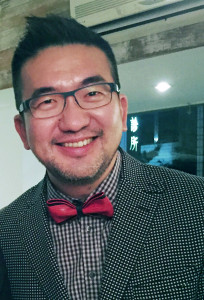 Jay Lin, Taiwan
Jay Lin (Taiwan) is the CEO of "Portico Media", Chairman of the "Taiwan International Media and Education Association (TIMEA)", and Director of the "Taiwan International Queer Film Festival (TIQFF)".  In 2015, "TIQFF" successfully completed its second year with festival venues in three major Taiwan cities as well as a country-wide road-show. During the 2nd annual "TIQFF", Jay spearheaded efforts to create a pan-Asian queer film festival alliance.  "Portico Media" distributes TV channels and programming from around the world and produces a broad range of original content including LGBT-related programming. Portico productions have won numerous awards, including the prestigious "Golden Horse Award".