And now the end is near and we face the final curtain. My friends, I say it clear, we had a great time together, we went to every cinema. But more than this we did it our way. Non, nous ne regrettons rien. And we hope, you see it the same way. Also now, that the lights in the cinemas are turned off, the stars left the city and the summer with its white nights isn't far anymore, we hope, that you will not forget the TEDDY.
You should check out now and then this webpage because there will be updates and interesting news until the next Berlinale.
The TEDDY will now return to its state of hibernation after all the party and the glamorous events, and will dream about all those things it experiences in the last 10 days – and is already looking forward to seeing you again next year!
Your TEDDY-Team
---
PRAIA DO FUTURO
(Praia Do Futuro)
Water is lifeguard Donato's element and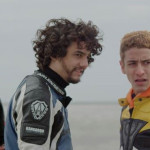 the sea is his home. When two men are caught by a dangerous current, Donato manages to save Konrad, a German tourist, but his best friend's life is claimed by the sea. Konrad and his rescuer get to know each other and their initial physical attraction turns into an emotional bond.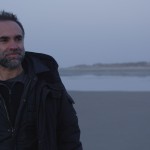 Donato follows Konrad to Berlin, a city that may not be by the sea but which is nonetheless a place where he can reinvent himself. Years later, Donato is confronted with his past when his younger brother Ayrton appears at his door.
Berlin-based Brazilian director Karim Aïnouz follows those in search of love and identity who are prepared to risk everything to discover themselves.
 Berlinale Palast, 12.30 am
---
FERIADO
(Holiday)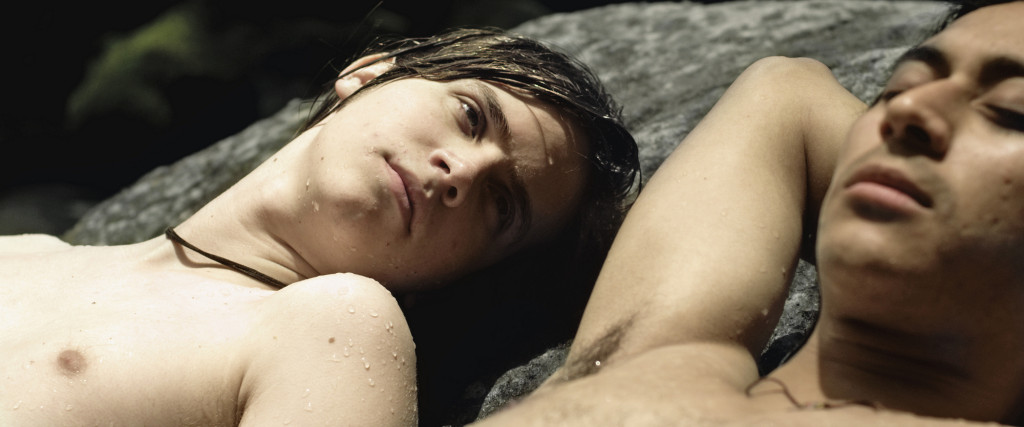 In 1999, Ecuador's banking system collapsed in the wake of a corruption scandal. These events provide the historical context for sixteen-year-old Juan Pablo's enforced sojourn with his rich uncle and his family. One night he observes his uncle's cronies brutally mishandling a man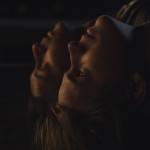 they discover tampering with their cars. After Juan Pablo helps one of the victim's companions to escape, the pair soon discovers they have more in common than this incident. Juan Pablo finds the courage to pursue his hitherto unknown feelings for this attractive boy, even though he has no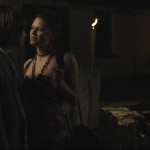 idea if his feelings are reciprocated. These are turbulent times – and not just for the country, for Juan Pablo himself things are beginning to falter.
Cubix 8, 3.30 pm
---
TITS
(Tits)
Sam, 13, hopes to conceal his breasts with a tightly worn leather belt. This slender teenager is going through a particularly tough time at his authoritarian boys' school on account of a hormonal disorder. Desperate, he tries everything he can to avoid swimming lessons, but his worst fears are confirmed when he discovers a pink bra hanging from his peg. Nonetheless, Sam manages to find the courage to face up to one of the ringleaders and refuses to be blackmailed. The film displays a great deal of empathy for its protagonist's fears and anxieties but also exudes charm and subtle humour.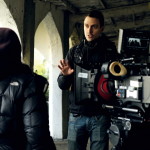 Kino International, 5.00 pm
---
MARIO WIRZ
(Mario Wirz)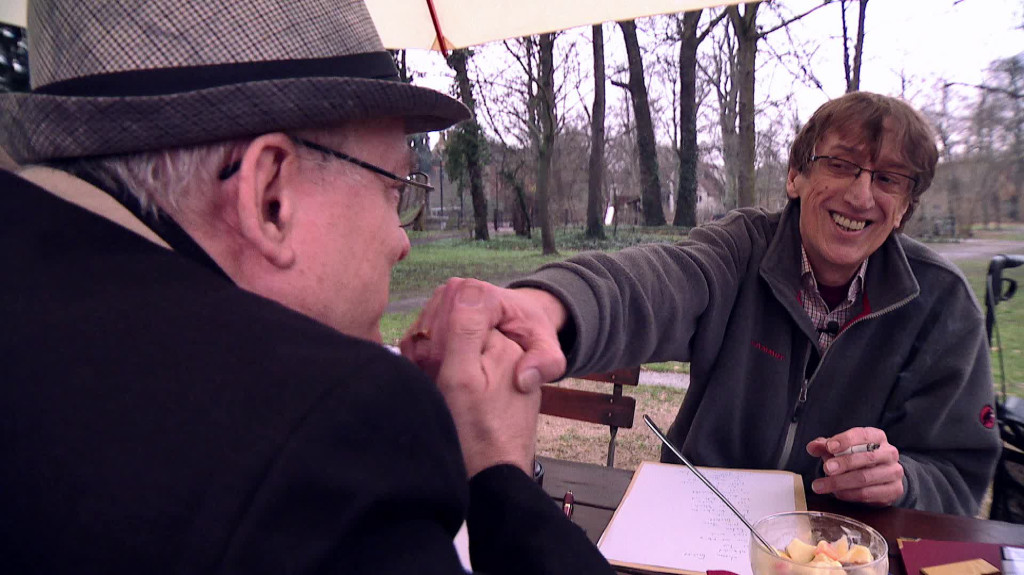 Six weeks before his death from cancer, poet Mario Wirz takes a walk with his friend Rosa von Praunheim during which he candidly shares his final thoughts on, among other things, the power of love and positive thinking: 'Let's live!'
Kino International, 5.00 pm
---
MONDIAL 2010
(Mondial 2010)
A Lebanese gay couple decides to take a road trip to Ramallah. The film is recorded with their camera as they chronicle their journey. The protagonists and the viewers are invited through the couple's conversations into the universe of a fading city.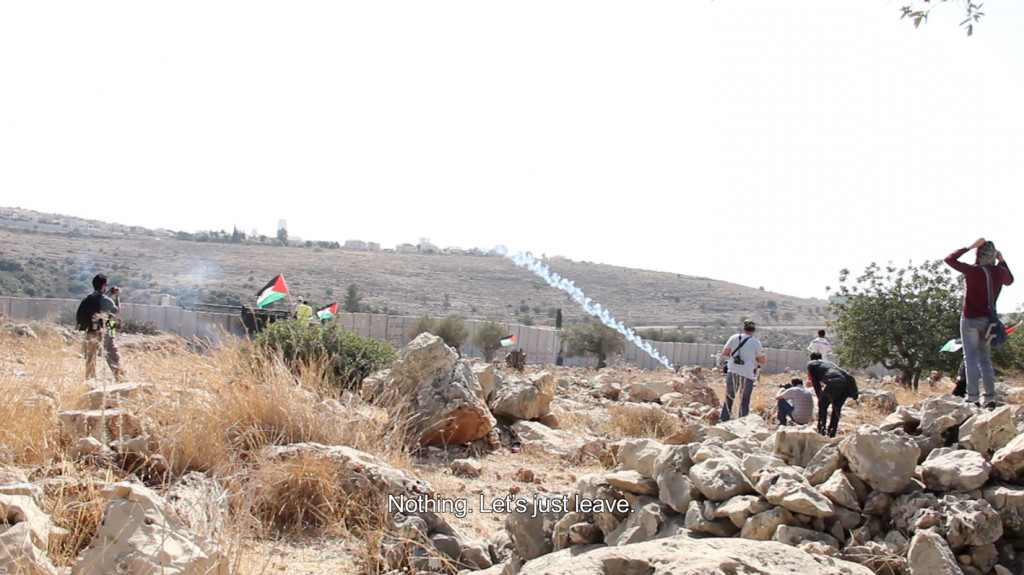 Kino International, 5.00 pm
---
AS ROSAS BRANCAS
(The White Roses)
A group of people dance at a sports ground to the music of Supertramp. The siblings take flowers to a grave in the deep snow, wearing floral wreaths in their hair. The father directs them. They embrace one another. Memories are invoked by pictures enclosed inside Gabriel's, the brother's, amulet. The mother is dead – how will they fill the void she left behind? Each individual family member tries to find their way, is obliged to redefine their course. Calm are the images and gestures that lead us through this film. Of the utmost importance however, is the question of how to proceed with the mother inside one's heart.
Kino International, 5.00 pm

---
TEDDY Winner 2013
DER KREIS
(The Circle)
Founded in the early 1940s, the network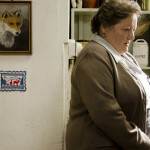 around the magazine DER KREIS ('The Circle') was the only gay organisation to survive the Nazi regime. Legendary masked balls in Zurich provided 800 visitors from all over Europe. It is there that timid teacher Ernst Ostertag falls in love with drag star Röbi Rapp. Ernst searches for a way to fight for his gayness to be accepted as normal outside the boundaries of 'The Circle' network without losing his employment as a teacher.
Stefan Haupt's new film uncovers the fascinating universe of one of the first gay liberation communities. Enriched by impressive conversational records with Ernst Ostertag and Röbi Rapp, the film depicts a decades-long love story.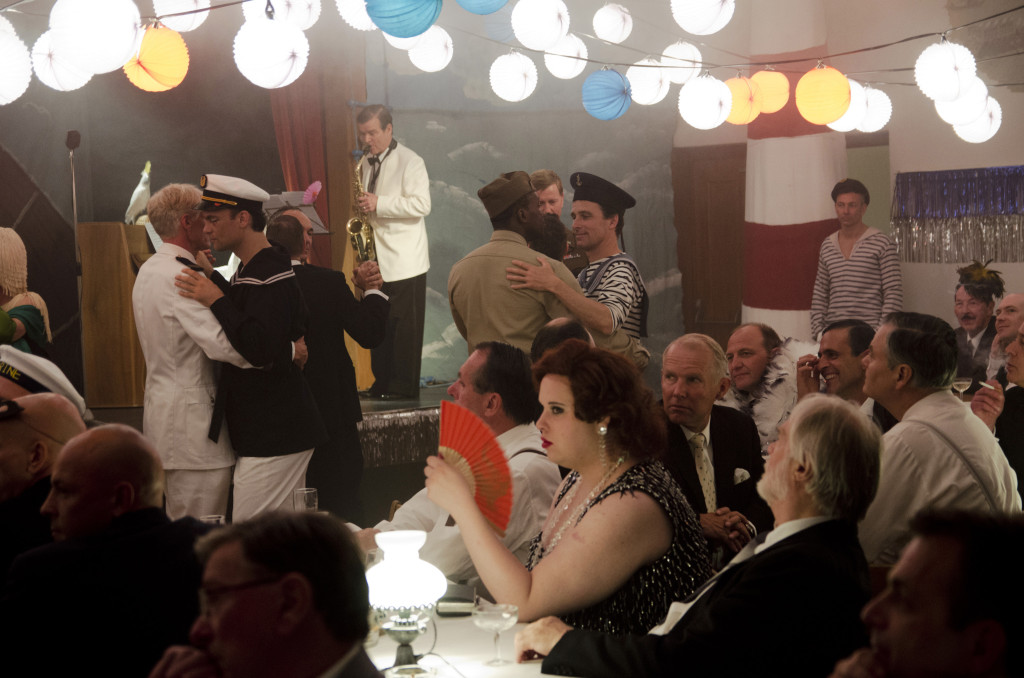 Cubix 7, 5.30 pm
---
LOVE IS STRANGE
(Love is Strange)
When same-sex marriage is legalised in New York in 2011, Ben and George decide to marry after 39 years together. Shortly after this, George, who works as a music teacher at a Catholic school, is dismissed without notice and they lose their apartment in Chelsea. George finds a place to stay with a gay couple and Ben is taken in by his nephew's family in Brooklyn.
Impressively director Ira Sachs and his ensemble turn a story about loss of livelihood in the wake of homophobia into a sensitive study of partnerships. Alfred Molina and John Lithgow embody the deep bond between George and Ben with a touchingly tender light-heartedness, giving us a couple which enchants each other and us with their love.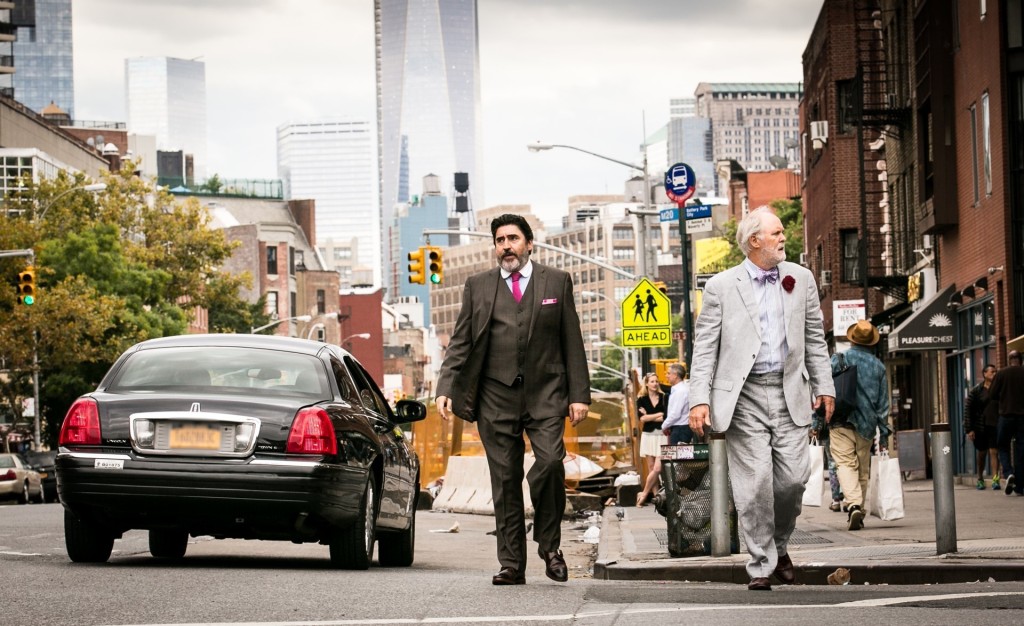 Zoo Palast, 7.00 pm

---
PAPILIO BUDDHA
(Papilio Buddha)
Shankaran discovers a rare butterfly, the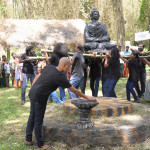 Papilio Buddha, which is only found in the Western Ghats in India. It is a near perfect moment for him and his gay friend, Jack. The American accompanies Shankaran home where he witnesses an argument between Shankaran and his father which he fails to understand. His father is the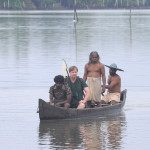 leader of a group of Dalits, or low caste 'untouchables' who are engaged in a brutal struggle for land rights in many places in India. Although their rights have been enshrined in the constitution since independence, the police regard Dalits as terrorists. Shankaran is put behind bars and Jack is soon expelled from the country on account of his association with him.
Cubix 7, 8.15 pm
Cubix 8, 8.15 pm

---
YVES SAINT LAURENT
(Yves Saint Laurent)
At the age of 21 talented young designer Yves Saint Laurent takes up a position as assistant to couturier Christian Dior. After Dior's death Saint Laurent is made artistic director of one of the world's most renowned fashion houses. His first collection is a triumphant success and this shy fashion genius becomes famous overnight. In Pierre Bergé he finds the love of his life and together they found their own label: 'Yves Saint Laurent'.
Jalil Lespert creates a monument to one of the most creative proponents the world of fashion has ever known. Saint Laurent's innovative creations revolutionised haute couture and are still regarded as the epitome of French lifestyle.
Zoo Palast, 9.30 pm

---