HELLAS FILMBOX BERLIN is a Greek film festival established in 2015 to highlight the current, highly artistic Greek film scene and present it to a German audience.
This year's is the 5th Edition of the Hellas Filmbox Film Festival in Babylon, Berlin and we thought some of these events might be of our readers' interest.
On Friday, 17 January 2020 at 17.00 at Babylon, Hellas Filmbox Berlin will host an Open Discussion with the title "Gender Matters (?)". To date, the panelists will be Maria "Cyber" Katsikadakou, activist, director and Director of the LGBTQI film festival Outview in Athens, Natalie MacMahon, curator, actress/director Founder of the Female Filmmakers Film Festival Berlin and Lara Celenza, director/screenwriter co-Founder of Female Filmmakers Film Festival Berlin. The subject matter revolves around the gender equality at workplace and specifically in film business and Media.

This is a free admission event but the seats are limited.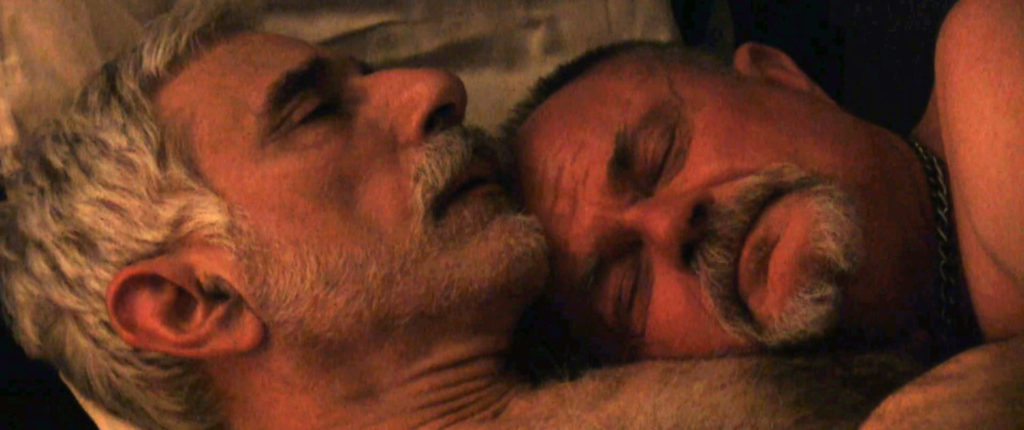 IRVING PARK by Panayotis Evangelidis, Sat, 18.01.2020, 21:30, Hall 1
Greece 2019, 117 min, Greek with English subtitles
Irving Park is the story of four gay men in their 60s, living together in Chicago and exploring an unconventional lifestyle of master/slave relationships.

The film is followed by a discussion after in the Oval (same location as the film).

Short Film before:
SO QUIET THE PERFORMATIVITY OF A PUSSY by Maria Katsikadakou a.k.a Maria Cyber 
Greece / Norway 2018, 8 min, no language
Tickets

Hellas Filmbox Berlin Full Program