Dear friends, today it's the day of the spectacular TEDDY Ceremony and Party which will take place at the Haus der Berliner Festspiele. The best queer films of the Berlinale will be awarded with a TEDDY AWARD in the categories: "Special TEDDY", "Best Short", "Best Feature Film" and "Best Documentary". We will also have great artists who will perform during and after the Ceremony. You can find them here. 
Please come in droves and dance with us til our toes are bleeding. See you later! Below you´ll find the programme for today.
An Englishman in New York
An Englishman in New York
Great Britain/ USA 2008
74′
Director: Richard Laxton
In 1975, at the age of 66, openly gay writer Quentin Crisp has given up on finding fame and so it comes rather as a surprise when the British TV film THE NAKED CIVIL SERVANT, which is about his life so far, makes him a celebrity overnight. However, while Quentin had successfully pushed a nation out of the closet, the nation "had a name to put to their demon." Refusing to return to anonymity and following an invitation to New York, Quentin finds himself in the country where he is welcomed with open arms. What was seen as freakish in London is normal in the Big Apple and having secured his Resident Alien status for his "unique qualities", Quentin becomes the toast of New York society. In his off-Broadway show he also advises people on, "how to be happy". But it's the gay community this time who now condemn him. In one of his shows Quentin unwisely describes AIDS as "a fad." The consequences are devastating. His hit show is pulled… But it is his friendship with the young and gay artist Patrick Angus that proves to be a profound revelation. Patrick is in search of his "Great Dark Man", a journey that is leading him to disillusion and destruction. Patrick confesses that he agrees with Quentin – homosexual love is impossible. Lately Patrick has contracted HIV…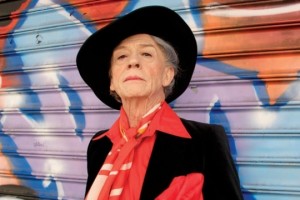 17.02. / 18.00 CinemaxX 6
---
Bones of Contention
Bones of Contention
USA 2017
75′
Director: Andrea Weiss
There are 120,000 victims of Franco's regime buried in the unmarked mass graves that stretch for kilometres alongside Spain's country roads. One of these victims is the world renowned Spanish author Federico García Lorca, who was shot and killed by the fascists during the early days of the Spanish Civil War. The mystery that surrounds the exact location of his remains has made him a symbol for those seeking to remember and disclose the hidden stories of gays and lesbians under Franco, people who continued to be subjected to violent repression long after the end of the dictatorship. Spain is today one of the most progressive countries when it comes to homosexuality, and yet the nation still refuses to account comprehensively for its dark past before a court of law. Andrea Weiss' sensitive film gives a voice to the victims from the LGBTIQ* community. Her documentary tells their stories and their struggle for clarification, justice and human rights as well as their continued efforts to provide those who were murdered and 'disappeared' with a dignified burial. Impressive archive material documents this repressed history which finds a painful echo in Lorca's poetry and music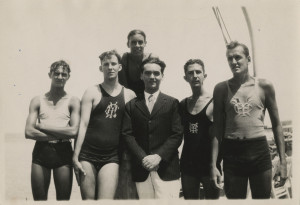 17.02. / 17:30 Cubix 7
---
Call me by your Name
Call me by your Name
Italy/France 2017
130′,
Director: Luca Guadagnino
It's the hot, sun-drenched summer of 1983 and Elio is at his parents' country seat in northern Italy. The seventeen-year-old idles away the time listening to music, reading books and swimming until one day his father's new American assistant arrives at their large villa. Oliver is charming and, like Elio, has Jewish roots; he is also young, self-confident and good looking. At first Elio is somewhat cold and distant towards the young man but before long the two begin going out together on excursions. Elio begins to make tentative overtures towards Oliver that become increasingly intimate – even if, as Oliver says, 'one can't talk about such things'. As the short summer progresses, the pair's mutual attraction grows more intense. Director Luca Guadagnino co-wrote the screenplay – which is based on the novel of the same name by André Aciman – with US director James Ivory and Walter Fasano. Guadagnino transposes the memories of the book's first-person narrator Elio into quietly atmospheric images. Besides the two main characters of this unexpected coming-out story (played by Timothée Chalamet and Armie Hammer) the film also boasts a third leading role in the shape of the seductive landscape.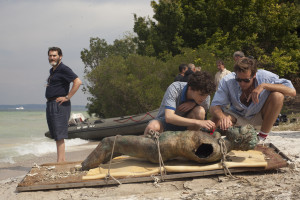 17.02. / 17:00 Cubix 9
---
Casa Roshell
Casa Roshell
Mexico/Chile 2017
71′
Director: Camila José Donoso
You'd never know this is your home away from home. The surveillance camera outside shows a drab reception area and an unremarkable street in Mexico City; inside, the lights flash, but the tables are empty. Yet preparations are soon underway and fixed categories cease to apply: stubble is removed, make-up applied and strands of hair are teased into place; the camera is trained not on the men themselves, but what they see in the mirror. There's time for a lesson before the festivities get going, to practise walking, consider the letters of the alphabet, think about what sort of girl to be. Music plays, drinks are served and the last boundaries are suspended: those between man and woman, gay, straight and bi, past and present, reality and fiction. The people chatting at the tables or waiting before the darkroom are shot to resemble characters from a film, impossibly glamourous, which doesn't mean their stories aren't true. Whenever film stock replaces the digital images, it's like a symbol for the memories Casa Roshell contains, the spectres of all those who came here and no longer felt alone. No matter how small the utopia, the world outside can still catch up.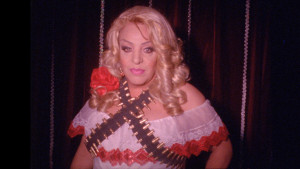 17.02. / 16:30 Akademie der Künste
---
Dream Boat
Dream Boat
Germany 2017
92′
Director: Tristan Ferland Milewski
One week on a cruise ship, with parties, fun and new friendships. The all-gay clientele on board discuss topics such as identity, the body beautiful and the search for sex. Every evening is dedicated to a new theme, challenging the passengers to ever more extravagant, body-hugging outfits. In the cabins however, the talk is more than skin deep as the men open up about their private lives. Marek, a young Polish man just wants to be accepted and loved as a human being and not just because of his taut body. Dipankar from India has just recently come out; he and Palestinian Ramzi are revelling in the kind of freedom they can only dream about in their homophobic societies back home. Martin is HIV positive and ponders hedonistic ways, while Philippe from France observes the proceedings on board serenely from his wheelchair. In his feature film debut director Ferland Milewski succeeds in providing a look behind the scenes of an ostensibly superficial world. His humorous approach helps him create a genuine bond with the protagonists who talk openly about gay desires, free love and good old-fashioned monogamy.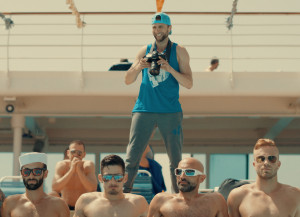 17.02. / 12:30 CinemaxX 7
---
Final Stage
Final Stage
Germany 2017
27′
Director: Nicolaas Schmidt
The present, the whole present and nothing but the present. A young man on a footbridge, a bus departs, his friend is gone. This is followed by a majestic parade through a shopping centre. This central shot in the film is a fragile balancing act between documentary observation and subtle direction. Deliberately asynchronous sound serves to heighten the sense that events are nothing more than a construction of an apparently familiar reality. The boy's melancholic bearing, and the way the film unfolds, are embedded in an extremely expressive, albeit narratively minimalistic, dramaturgy of colour. Vibrant colours introduce each individual sequence: blue, green, yellow, orange, red.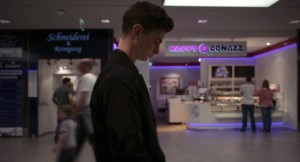 17.02. / 16:30 CinemaxX 3
---
I Am Not Your Negro
I Am Not Your Negro
France/USA/Belgium/Switzerland 2016
93′
Director: Raoul Peck
In June 1979 renowned US writer James Baldwin began work on his last, unfinished text 'Remember this House'. His personal memories of his three murdered civil rights friends Malcolm X, Medgar Evers and Martin Luther King and his reflections on his own painful experiences as a black American serve to re-write American history. Raoul Peck has turned these thirty hitherto unpublished pages into a powerful collage of archive photographs, excerpts from films and newsreel footage: the boycotts and the resistance against racial segregation in the 1950s and 1960s, the invisibility of black Americans in Hollywood's legendary works, the AfroAmerican protests against white police brutality that continue to take place even today, Baldwin's complex relationship with the Black Power Movement and one FBI report's paranoid view of Baldwin's homosexuality. A trenchant and disturbing essay about the reality of the lives of African Americans – lives that are still largely ignored by America's mainstream. Samuel L Jackson's voice lends Baldwin's language suitably poetic, meditative expression.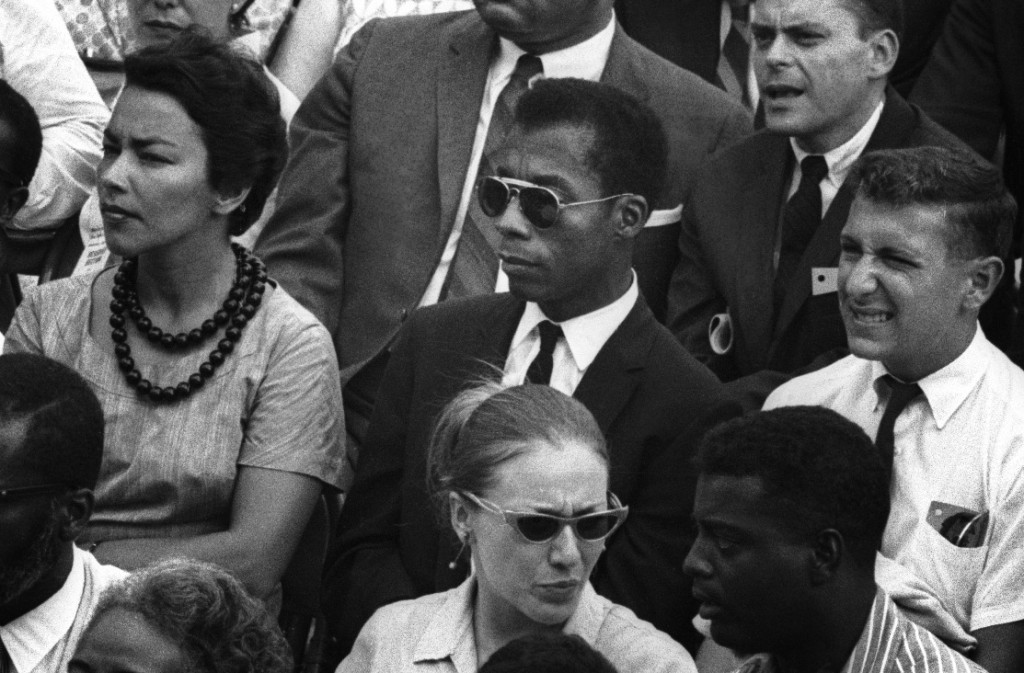 17.02. / 14:30 Colosseum 1
---
Karera ga Honki de Amu toki wa
Close-Knit
Japan 2017
127′
Director: Naoko Ogigami
Cast: Toma Ikuta, Rinka Kakihara, Kenta Kiritani
Eleven-year-old Tomo is pretty much left to her own devices. Unwashed dishes are piling up in the sink and supermarket onigiri are all there is to eat again. Tomo's single mother usually comes home late, and drunk. When she leaves her daughter for good one day the girl has to rely on help from her uncle, who takes in Tomo to live with him and his girlfriend Rinko. At their first meeting Tomo is flabbergasted to discover that Rinko is a transsexual. Rinko immediately sets about taking care of Tomo; not only does she lovingly prepare meals but she also succeeds in creating a new home for the girl. But before long cracks appear in their perfect nest. As in her last film Rentaneko (Panorama 2012) Japanese director Naoko Ogigami offers another story about finding a way out of one's loneliness; in the case of Tomo and her new family the solution is a mixture of human warmth, good food and the symbolic act of knitting. In quietly concentrated images the film portrays non-normative sexuality as a natural way of life and describes the value of families that are defined not by convention but by a loving, caring environment.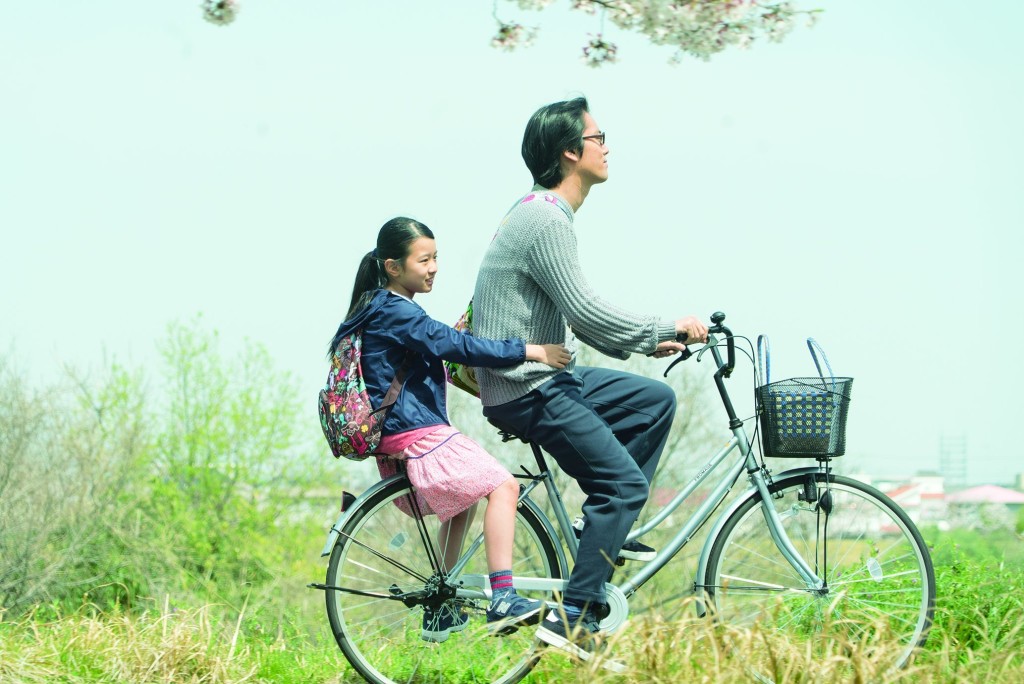 17.02. / 14:00 Cubix 9
---
Maurice
Maurice
Great Britain 1987
140′
Director: James Ivory
Cast: James Wilby, Hugh Grant, Rupert Graves, Denholm Elliott
At King's College, Cambridge in 1909, fellow students Maurice Hall and Clive Durham feel more for each other than mere friendship. But sexual contact, never mind the "unspeakable vice of the Greeks" as their Plato professor calls it, remains taboo. For fear of being ostracised, like one of their classmates, they keep their love secret. Later, after Clive has made a marriage befitting his station, they maintain a purely platonic friendship. When Maurice begins a relationship with the Durham's gamekeeper, it seems as if he has found happiness … Following their Oscar-winning turn with A Room with a View (1985), the team of James Ivory and Ismail Merchant took on this second film based on a book by E.M. Forster; although the novel had been written in 1913/14, it could not be published until after his death in 1970. In melancholy tones, the film deals sensitively with the grief of a forbidden love. The rigorously detailed production design precisely captures the Edwardian zeitgeist, while at the same time, the exquisite composition of the camerawork reveals the narrow-mindedness of a society in which prudery and hypocrisy rule. – World premiere of the digitally restored 2K DCP version.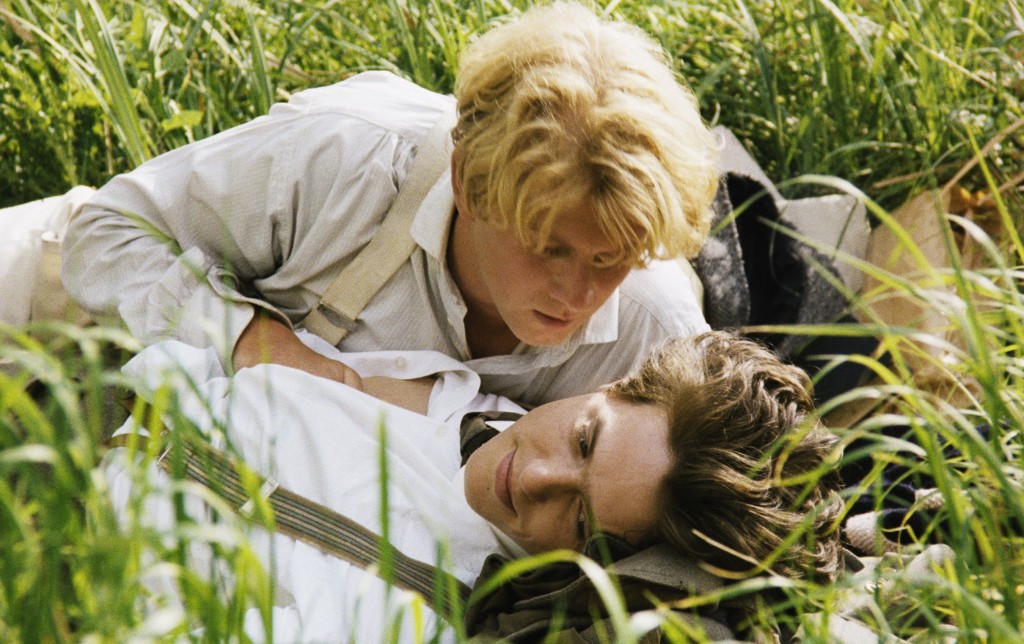 17.02. / 11:30 CinemaxX 8
---
Ri Chang Dui Hua
Small Talk
Taiwan 2016
88′
Director: Hui-chen Huang
Anu is a tomboy. Although she was married off at a young age – as was customary in Taiwan in the 1970s – and had two children, she quickly divorced her violent husband and brought up her daughters alone. Since then her only relationships have been with women who, like her, earn a living as professional mourners at funerals. One of her daughters is filmmaker Hui-chen Huang. It's considered taboo in Chinese culture to question a mother's unconditional love, and yet this taboo is exactly the topic of Huang's intimate portrait. Mother and daughter set off on a journey together into the past during which Anu is confronted by questions that have tormented her daughter for years. In a series of long shots the two women discuss such topics as trust, abuse and cognisance, and yet most of these discussions end in painful silence. Shifting focus in order to plumb the depths of the topic, the director attempts to understand her mother by also talking to her mother's siblings and ex-lovers. In doing so she paints a picture of changing living conditions for three generations of women in Taiwan.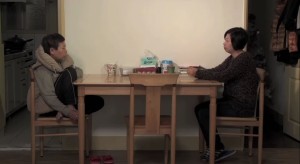 17.02. / 14:30 CineStar 7