Name: Diego Trerotola
Country: Argentina
Festival: LGBTIQ Film Festival Asterisco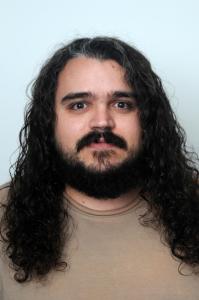 How do you like Berlin? What is special about the city for you?
Cinema is a my first map of the world, that's why Berlin is, to me, a bunch of images from R. W. Fassbinder and Rosa von Praunheim and, above all, it's Emil Jannings and his (my) uniform fetish through the eyes of F. W. Murnau in Der letzte Mann (1924). Big cities are great illusions, and Berlin gave that to me the first time I went there in 2010.
How would you describe the Berlinale in one sentence?
Huge, challenging, eccentric, but mostly fierce, bright and tender like a Golden Bear.
What was your first encounter with the TEDDY AWARD?
When I became a film critic in Buenos Aires, in the early 90s, I discovered the rise of the New Queer Cinema and the TEDDY at the same time. Todd Haynes' Poison and Rose Troche's Go Fish were my two ways of confirming the power of the TEDDY AWARD at that time.
In your eyes, what does the TEDDY AWARD symbolize? What does it stand for? What makes it unique?
The TEDDY is a quest for a different perspective in contemporary cinema as well as the meeting point for people related to world cinema and sexual and gender diversity. As a film festival programmer, it's also a big influence, because the selection is always top-notch. On a personal level, the award's logo, the bear drawing by Ralph König, is very hot, because of my erotic bear sensibility!
Tell us about a movie you've recently seen.
I discovered a new Susan Sontag in a documentary about her: a portrait of a great writer and filmmaker as well as a community of desire, literature and cinema during the late fifties and the sixties. Sontag was challenging the boundaries of her time with great, innovative views on culture, especially queer culture.