Good health! That is what we wish the Russian government in these days, good psychological health.
At the same time as the Berlinale started, also the XXII. Olympic Winter Games in the Russian city of Sotschi celebrated their beginning. But this sports event is not just about skiing and curling. The Olympic Games were and are because of their locations also a political event, no matter if in 1936, 1980, 2008 or 2014. A lot of people will not be given a voice in this year during this sports event.
The TEDDY on the other side was and is also a political award, which by supporting queer movies and queer culture wants to give a voice to those, who otherwise would remain unheard. Everyone who listens to this voice can learn a lot – about other people, other countries but also about themselves. Today's TEDDY films contribute to this dialogue of cultures and who know what Putin would find about himself, if he was watching them…
So, Mr. Putin, do you have any plans for tonight?
Sebastian
---
YVES SAINT LAURENT
(Yves Saint Laurent)
At the age of 21 talented young designer Yves Saint Laurent takes up a position as assistant to couturier Christian Dior. After Dior's death Saint Laurent is made artistic director of one of the world's most renowned fashion houses. His first collection is a triumphant success and this shy fashion genius becomes famous overnight. In Pierre Bergé he finds the love of his life and together they found their own label: 'Yves Saint Laurent'.
Jalil Lespert creates a monument to one of the most creative proponents the world of fashion has ever known. Saint Laurent's innovative creations revolutionised haute couture and are still regarded as the epitome of French lifestyle.
Cinemaxx 7, 10.00am

---
LOVE IS STRANGE
(Love is Strange)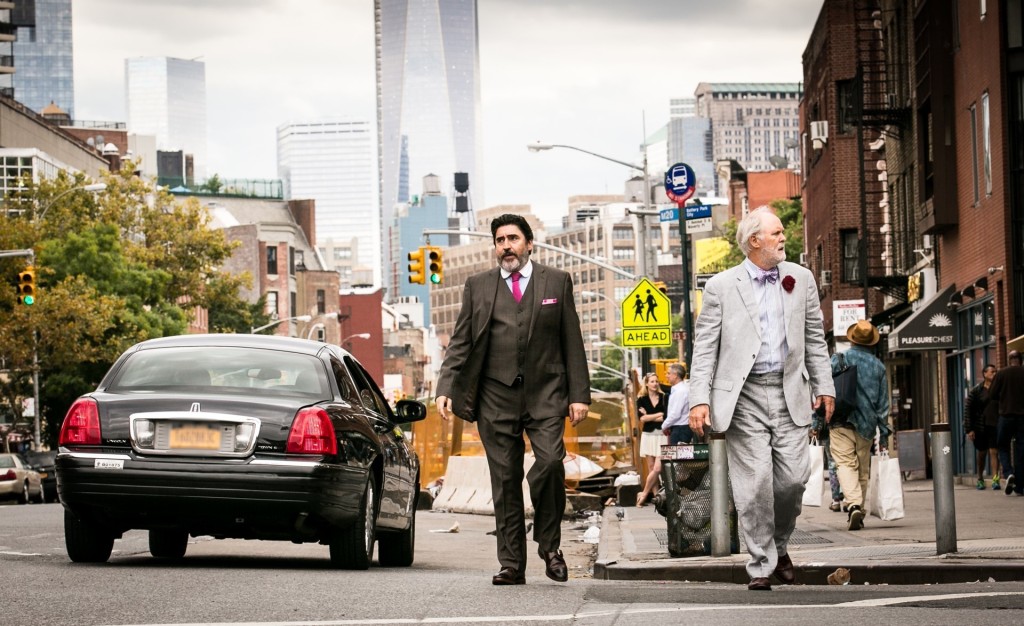 When same-sex marriage is legalised in New York in 2011, Ben and George decide to marry after 39 years together. Shortly after this, George, who works as a music teacher at a Catholic school, is dismissed without notice and they lose their apartment in Chelsea. George finds a place to stay with a gay couple and Ben is taken in by his nephew's family in Brooklyn.
Impressively director Ira Sachs and his ensemble turn a story about loss of livelihood in the wake of homophobia into a sensitive study of partnerships. Alfred Molina and John Lithgow embody the deep bond between George and Ben with a touchingly tender light-heartedness, giving us a couple which enchants each other and us with their love.
Cinemaxx 7, 12.45am

---
CASTANHA
(Castanha)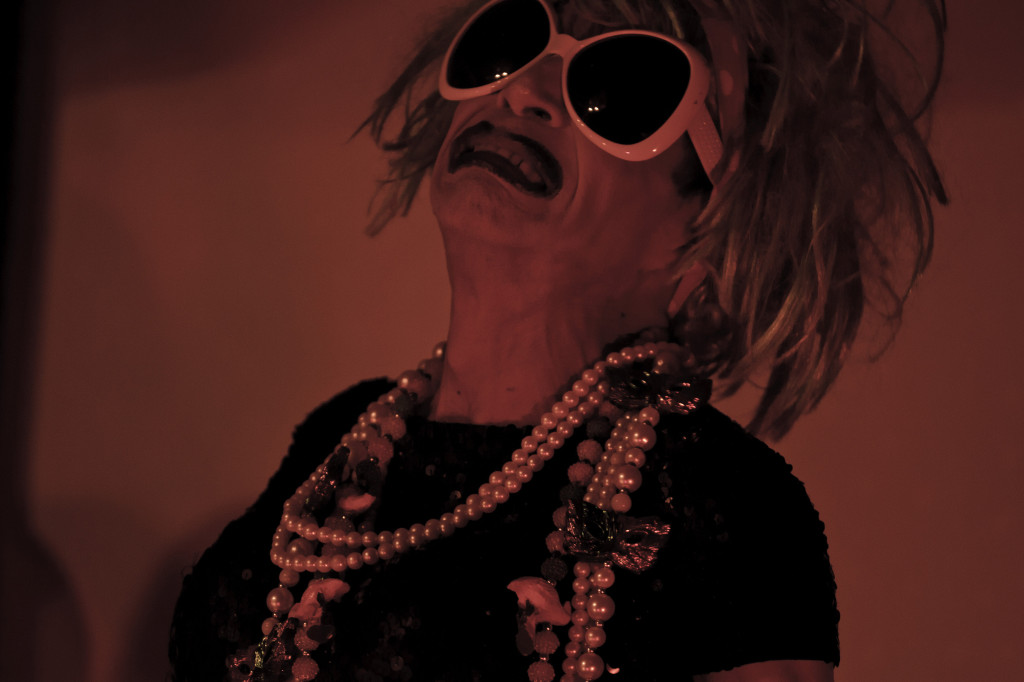 52-year-old actor and transvestite João has his best years behind him. He's ill, has lost both lovers and companions along the way and appears weary, even if none of this stops him from living the way he always has. João shares two rooms with his mother in a housing complex closed off to the outside; at night he performs in small theatres and gay bars.
The film makes just as much time for solitary moments in shabby backstage areas as it does for João's performances and his unforgettable face, exploring a milieu at once tender, brutal and cruel with precision, its fleeting glamour only skin-deep. Its complex layers of documentary observation and fictional elements coalesce into a story of life and death.
Cinestar 8, 1.45pm
---
FINDING VIVIAN MAIER
(Finding Vivian Maier)
John Maloof loves forced sales where he can acquire items from an individual's private estate. One day he makes the astonishing discovery of a box of undeveloped films and negatives that were found in an attic. There are a particularly large number of photographs of children, absorbed in play, or staring confidently into the lens. But who was behind the camera? And why were the photographs of Vivian Maier never discovered? John Maloof embarks on his research. He is hunting for clues about the life of this woman who for over forty years travelled the world with her camera. His ensuing portrait is a fascinating depiction of an artist with an open gaze to which even strangers consented.
Cinestar 7, 2.30pm

---
THE DOG
(The Dog)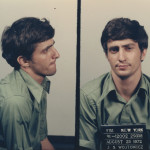 Over ten years in the making, Allison Berg's and Frank Keraudren's powerful documentary THE DOG follows the life of John Wojtowicz, who spectacularly attempted to secure the money for his partner's sex change by robbing a bank in Brooklyn in 1972. His attempted heist was made famous by Sidney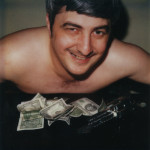 Lumet's 1975 film DOG DAY AFTERNOON. Making use of copious archive footage, photographs and testimonials from contemporaries, the filmmakers follow not only Wojtowicz's occasionally bizarre life and progression from lower-middle class right-winger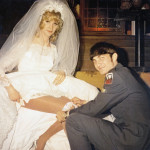 to militant gay activist, but also provide an unconventional survey of gay culture in New York during the past forty years. The Dog is truly a labour of love with Wojtowicz as its fascinating anti-hero, captured here in all his humaneness.
Colosseum 1, 3.30pm

---
AS ROSAS BRANCAS
(The White Roses)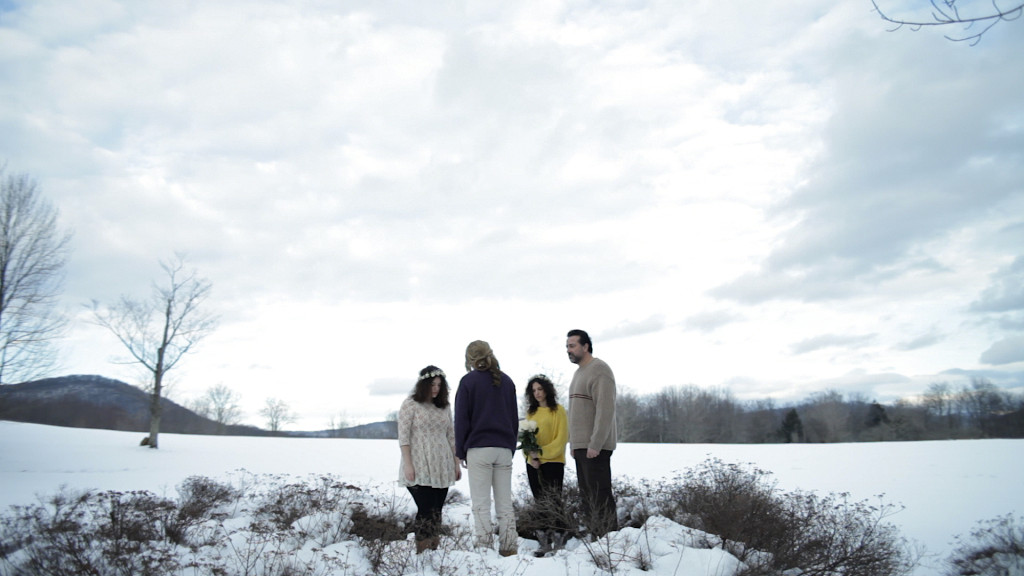 A group of people dance at a sports ground to the music of Supertramp. The siblings take flowers to a grave in the deep snow, wearing floral wreaths in their hair. The father directs them. They embrace one another. Memories are invoked by pictures enclosed inside Gabriel's, the brother's, amulet. The mother is dead – how will they fill the void she left behind? Each individual family member tries to find their way, is obliged to redefine their course. Calm are the images and gestures that lead us through this film. Of the utmost importance however, is the question of how to proceed with the mother inside one's heart.
Cinemaxx 5, 4.00pm

---
THROUGH A LENS DARKLY
(Through a Lens Darkly)
In his impressive and artistically versatile documentary, Thomas Allen Harris chronicles the history of photography from an Afro-American perspective. With the aid of countless archive photographs he makes apparent how, from the beginnings of photography to the present day, the black community used the camera as a tool for social change. Making use of photographic arrangements, some of which are collage-like and others animated, the film introduces us to photographers of arthistorical importance like Roy De Carvava.
Harris once again makes use of personal material depicting his own family in order to reflect upon the emergence of a sense of photographic identity among African Americans in the USA.
Cubix 7, 5.30pm

---
52 TUESDAY
(52 Tuesdays)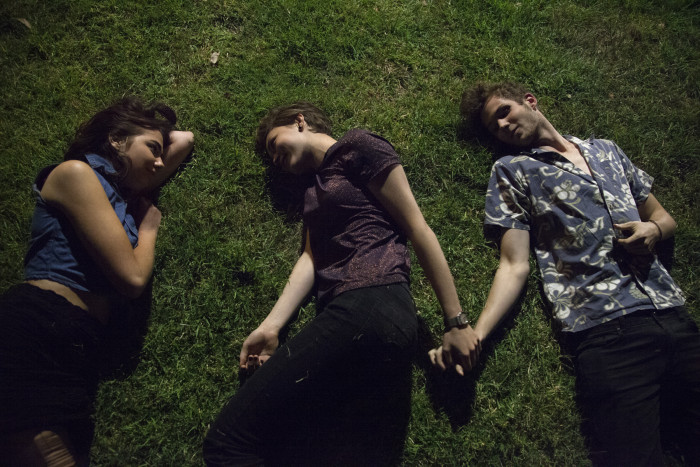 Billie can't believe her mother has decided to undergo gender reassignment surgery. James – as her mother now prefers to be known – has always wanted to be a man. Nonetheless, James tries to observe his motherly responsibilities, while he goes through this change. There's plenty going on in Billie's own life, too. Enthralled by a clandestine amorous encounter between two pupils, she joins in. When James tries to protect Billie, their already fragile relationship threatens to collapse.
Sophie Hyde, known for her documentary films, makes use of a documentary style in her first drama. Filming took place chronologically over a period of one year with the story being developed alongside.
Haus der Kulturen der Welt Kino 1, 8.00pm

---
VIHARSAROK
(Land of Storms)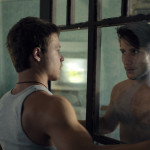 Szabolcs, a young Hungarian footballer, plays for a German team and is good friends with his roommate Bernard. But Szabolcs decides to return to Hungary. In search of a new start in life, he decides to keep bees on his grandfather's farm. But then Áron, a stonemason's apprentice from the nearby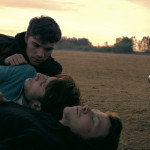 village arrives on the scene. Together they renovate the farm and before long their matey relationship turns into a love affair. Bernard comes for a visit and tries to persuade Szabolcs to return to Germany. For a while, an idyllic ménage à trois ensues. But when Bernard leaves, Szabolcs decides to stay on with Áron: there's no way he can leave him behind in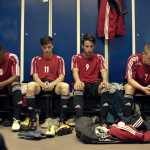 such a repressed and intolerant environment.
International, 8.00pm

---
UNFRIEND
(Unfriend)
David lives with his grandmother. Warm and humorous, she supports her grandchild's openly gay life, but he prefers to withdraw into his Facebook world at every opportunity. David would do anything for Jonathan and openly shares his feelings with online friends. When Jonathan posts images of himself with a new lover on Christmas Eve David struggles to overcome his powerlessness with a feverish obsession to win back his friend and soon finds himself in the grip of both real and virtual aspects of his unstable personality.
With an assured hand, Altarejos melds real and virtual worlds into a sensual, electrifying atmospheric arena that confronts us with his protagonist's deep wounds.
Cinemaxx 7, 8.00pm

---
YA GAN BI HAENG
(Night Flight)
Yong-ju bumps into his ex-best friend, Gi-woong. They are in the same class but have long since gone their separate ways. Gi-woong's gang is notorious for their cruel bullying of an eccentric classmate named Gi-taek. His attempts to regain their old friendship mean Yong-ju also runs the risk of becoming a target of this terrorising clan, but he refuses to give in. Instead, Yong-ju cleverly draws Gi-woong into a power game of mutual humiliation and burgeoning memories which triggers a dangerous emotional duel. The director of last year's Panorama film WHITE NIGHT has chosen anonymous and abandoned urban spaces in which to depict the emotional turmoil gripping the two schoolboys.
Cinestar, 8.15pm

---
PAPILIO BUDDHA
(Papilio Buddha)
Shankaran discovers a rare butterfly, the Papilio Buddha, which is only found in the Western Ghats in India. It is a near perfect moment for him and his gay friend, Jack. The American accompanies Shankaran home where he witnesses an argument between Shankaran and his father which he fails to understand. His father is the leader of a group of Dalits, or low caste 'untouchables' who are engaged in a brutal struggle for land rights in many places in India. Although their rights have been enshrined in the constitution since independence, the police regard Dalits as terrorists. Shankaran is put behind bars and Jack is soon expelled from the country on account of his association with him.
Cinestar, 10.00pm

---
YE
(The Night)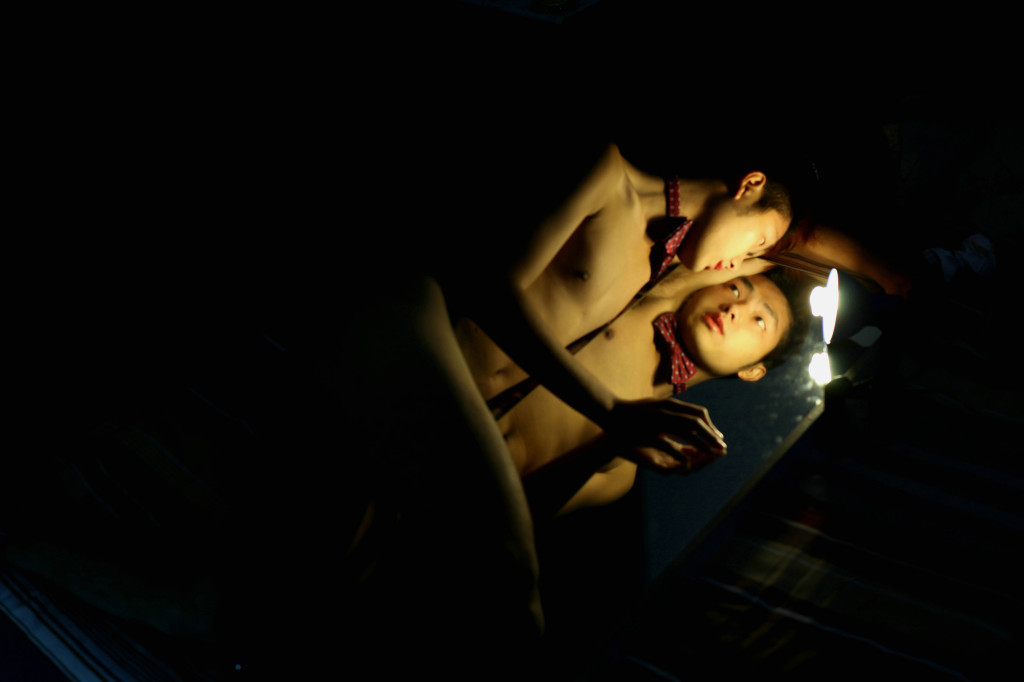 A young man stands in front of a mirror. Every evening, he appraises his appearance, attired in a new shirt, leaves his apartment and waits in a poorly lit alleyway for his johns. One night he meets a female prostitute of his age who's new in this part of town. They flirt and wander the streets and name themselves after flowers: he calls himself Tuberose and she, Narcissus. The strangers they follow remain faceless – until Rose, a one-night stand, falls in love with Tuberose. In his visually impressive, sensual debut film in which he also plays the leading role this 21-year-old director demonstrates all the poetic intensity of a Jean Genet in describing these three misfits' mute search for intimacy.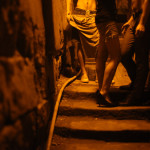 Cinestar 7, 10.30pm

---
DER SAMURAI
(The Samurai)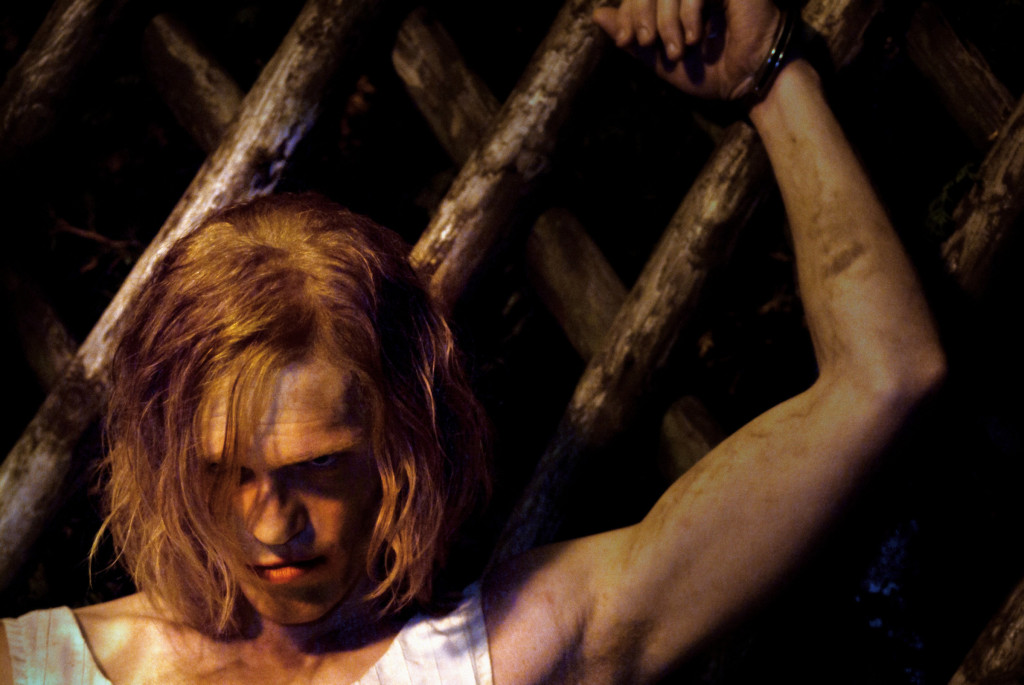 People in the Brandenburg countryside are scared of wolves. But once this night is over people will wish it had just been a wolf that had come to haunt them. Instead, a nightmare in the shape of a nameless stranger with a samurai sword appears at the edge of the forest and leaves a trail of destruction in the village. For young local police officer Jakob the encounter with the warrior forces him to confront his own demons and face long-buried aspects of his personality. The more doggedly Jakob tries to maintain his moral armour and uphold his sense of law and order against the onslaught of the irrational, the more irresistible becomes his secret urge to accept his opponent's gift.
Cinemaxx 1, 11.00pm
---