Wednesday, February 22nd, 2:30 pm
Martin Gropius Bau Kino, Niederkirchnerstraße 7, 10963 Berlin
In an effort to strengthen the Queer Film Market we must first look at its many fragile entities. The Queer Film Festivals, made mostly on shoestring budgets, the Queer Films with little to no development funding and the distribution network, heavily dependent on the screening fees from the festivals that in turn struggle with little to no budgets. How has this survived up until now and is this sustainable in the face of a changing cinema landscape?  In taking an in depth look at existing structures, we aim to examine the balance between surviving and thriving.
Moderator: Skadi Loist
Panelists: Maren Kroymann (Managing Director at m-appeal), Allegra Madsen (Director of Programming at Frameline), Popo Fan (Filmmaker and Committee Member of the Beijing Queer Film Festival), Melissa Lindgren (Producer), Sigal Yehuda (Founder & Executive Director of Close Up)
Free entry without accreditation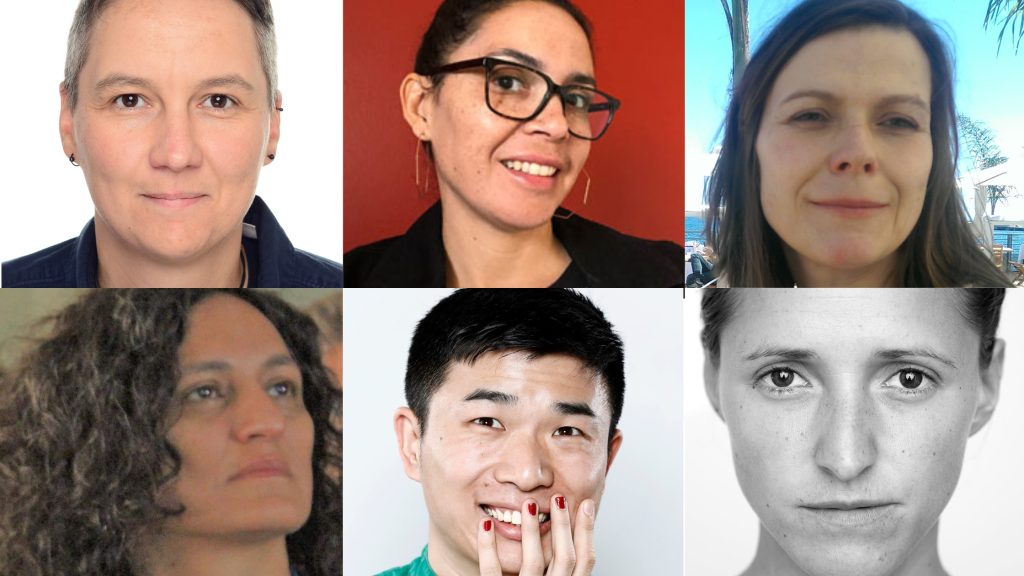 Moderator
Skadi Loist
Skadi Loist is Assistant Professor for Production Cultures in Audiovisual Media Industries at the Film University Babelsberg KONRAD WOLF in Potsdam, Germany.  Skadi's research and publications focus on film festivals, global cinema & film circulation, sustainability and equity, diversity and inclusion in screen industries.  Skadi has long been actively involved in queer film cultures in various institutional settings, in festivals, networks and has written a PhD thesis on the topic.
Panelists
Maren Kroymann
Maren Kroymann studied Law in Paris and finished her studies with a D.E.A. -postgraduate Law degree from the University Paris XIV.  She worked with the German subsidiary of the French documentary channel Planet for seven years as director of on-air promotion and marketing, later becoming head of programming/acquisitions. In 2004, Maren began working in international sales for mdc int. before founding m-appeal, a World Sales company based in Berlin, in January 2008, which is celebrating its 15th anniversary. M-appeal is a female driven boutique sales outfit, handling general audience films with a strong theatrical potential, as well as LGBTQ* and feminist films.
Allegra Madsen
Allegra Madsen is the Director of Programming at Frameline San Francisco LGBTQ+ Film Festival, the largest and longest running queer film festival in the world. In addition to Frameline's year-round programming, Allegra curates the annual film festival with the goal of celebrating queer cinema, creating shared experiences and shaping the world through storytelling.
Popo Fan
Popo Fan is a filmmaker, writer and curator from China. His queer documentaries "Chinese Closet" "Mama Rainbow" "Papa Rainbow" on family issues in China have made a notable impact on Chinese society. In 2017 he relocated from Beijing to Berlin, from then he has concentrated on writing and directing scripted shorts featuring intersectional topics of LGBTQ+, migrants and sex. He has served as an organizer for the Beijing Queer Film Festival for more than a decade, and is also the founder of Queer University Video Training Camp. He participated in Berlinale Talents 2017 and was a jury member of the Teddy Award in 2019. Currently he is developing his fiction debut feature in Germany.
Melissa Lindgren
Melissa Lindgren is a curator and film producer based in Stockholm, Sweden. She was born in 1986 and graduated from the Uni¬versity of Gothenburg with a Master in Fine Arts focusing on curatorial practices. Since 2019 she is a partner and producer at Story, one of the leading production companies in the Nordics focusing on creative documentaries and arthouse features. She is also the co-founder and festival director of Cinema Queer International Film Festival, the largest lgbtq+ film festival in Sweden.
Sigal Yehuda
Sigal Yehuda is the Founder & Executive Director of Close Up, an independent international NGO based in Brussels Belgium that provides training and mentorship to emerging documentary filmmakers and journalists coming from Southwest Asia & North Africa, artists from diverse ethnic, cultural and political backgrounds including Afghanistan, Algeria, Armenia, Azerbaijan, Egypt, Georgia, Kuwait, Iran, Iraq, Israel, Lebanon, Morocco, Palestine, Saudi Arabia, Sudan, Syria, Tunisia, Turkey, Qatar, Yemen, and UAE.  
You can find an overview and schedule of all our talks here.