Bad Behaviour
Direction: Corrie Chen
Australia, 2023, 115 Min.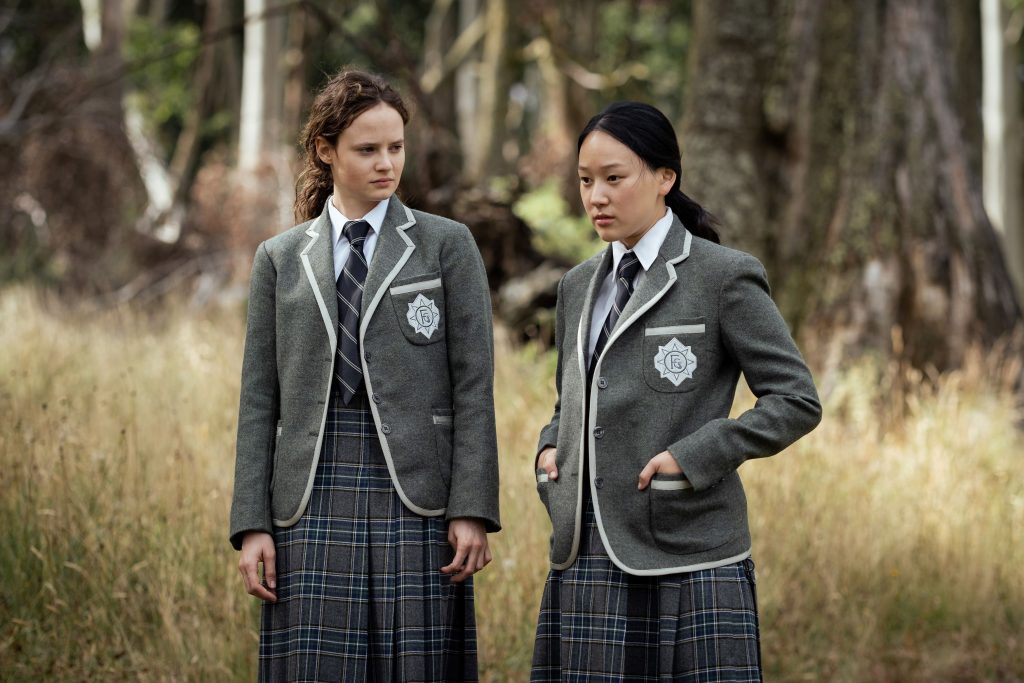 20.02. / 16:00 Zoo Palast 2
24.02. / 19:00 Cubix 5

One day their paths cross again, by chance. Alice, now an internationally acclaimed cellist, has a series of performances at the concert hall where Jo works. A decade has passed since their year spent as scholarship students at an exclusive girls' boarding school deep in the Australian outback, where the focus was on developing one's personality, independence, strength and resilience, as well as forming a bond with nature and a sense of community among the pupils. The dormitories were in remote wooden huts and the girls were largely left to their own devices in their spare time. Although Jo quickly bonded with the shy Alice, not wanting to remain an outsider, she gravitated towards the girls higher up in the pecking order under the sway of the dominant Portia – at least that is how Jo remembers it. But Alice confronts her with a completely different version of events. Based on Rebecca Starford's eponymous memoir, writers Pip Karmel and Magda Wozniak and director Corrie Chen tell a gripping and unsparing story of how the desire to belong can set in motion a dynamic that is as cruel as it is crucial.