20.000 especies de abejas (20,000 Species of Bees)
Direction: Estibaliz Urresola Solaguren
Spain, 2023, 125 Min.
TEDDY nominated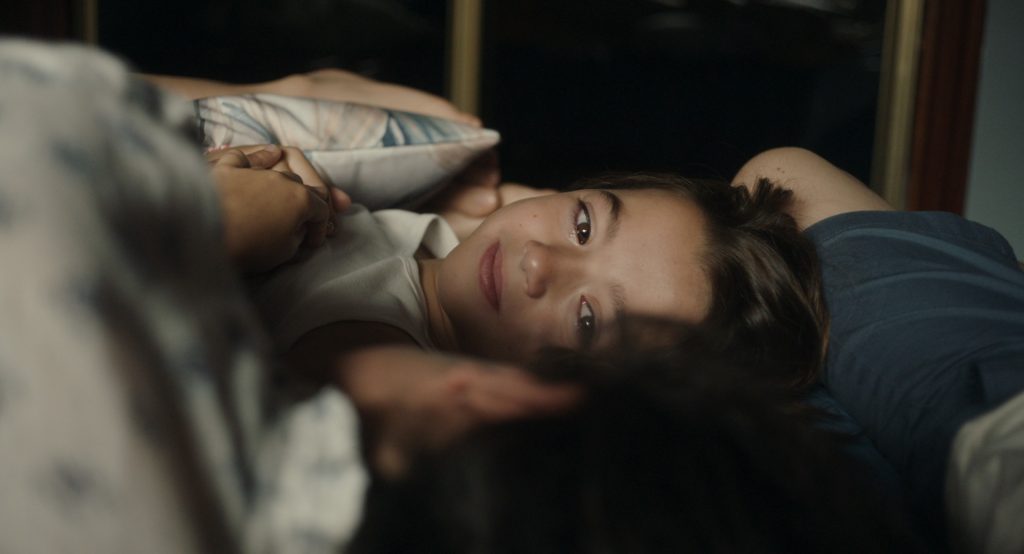 22.02. / 15:30 Berlinale Palast
23.02. / 12:30 Zoo Palast 1
23.02. / 18:30 Verti Music Hall
25.02. / 12:30 Zoo Palast 1
26.02. / 20:30 Berlinale Palast
An eight-year-old is suffering because people keep addressing the child in ways that cause discomfort. They insist on calling the child by the birth name Aitor. And the nickname, Cocó, even if less obviously wrong, does not feel right either. During a summer in the Basque country, the child confides these worries to relatives and friends. But how can a mother handle her child's quest for identity when she is herself still dealing with her own ambivalent parental legacy? Basque director Estibaliz Urresola Solaguren's debut feature is a sunny drama. This wonderfully sensitive work is carried by heart-wrenching performances from newcomer Sofía Otero as the little girl in search of a name and Patricia López Arnaiz as her conflicted yet loving mother. But, just as a multitude of bees ensure nature's diversity, supporting roles are no less essential for the film's heroine, anda largely female environment shows her some of the diverse ways in which it is possible to be a woman. By adopting more than one point of view, Urresola is respecting the incredible complexity that is gender identity, and touching on one perhaps less obvious aspect of transitioning: your mentality.
After
Direction: Anthony Lapia
France, 2023, 69 Min.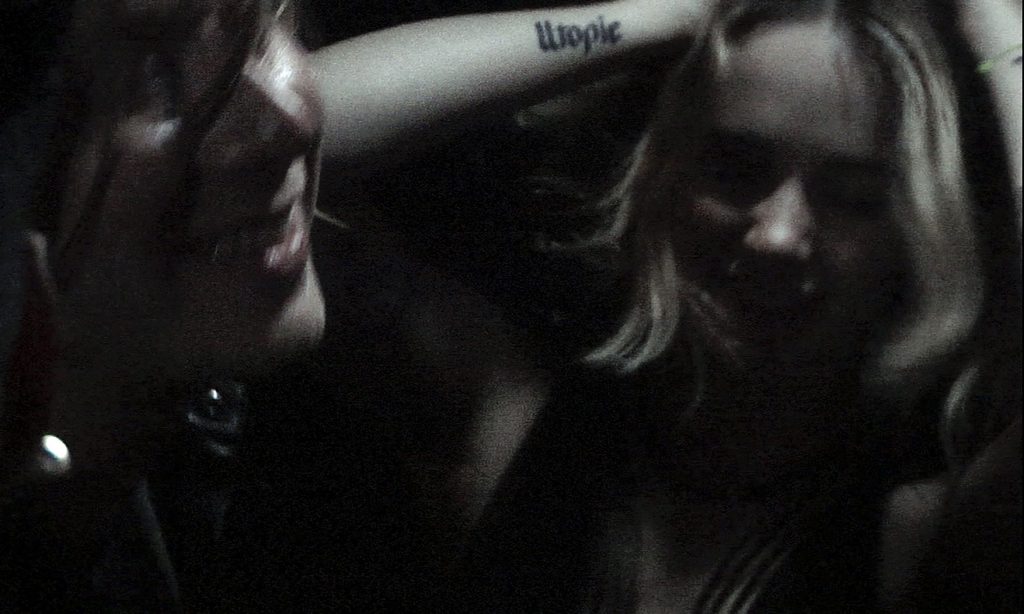 18.02. / 22:00 Zoo Palast 2
19.02. / 16:00 Cubix 5
21.02. / 21:30 Cubix 2
23.02. / 21:30 Cineplex Titania
25.02. / 22:00 Cubix 7

Paris at night. The driving bass of a sound system thunders through an underground car park. On the dance floor of a club, the revellers allow themselves be propelled by techno, enveloped in smoke and light, communicating only with their bodies. Félicie is approached by her ex-girlfriend, but she turns away. In the next room, the music is quieter. People get talking, consume drugs or take a break before throwing themselves into the dancing once more. This is where Félicie meets Saïd who has just come from his shift as a driver and tells her about the "gilets jaunes" protests. Félicie suggests that they move on to party at her place while the other revellers continue to abandon themselves to the night. In clear-eyed close-ups that float amidst an ever-developing soundscape, director Anthony Lapia captures the anatomy and energy of a party just as well as the gradual transition to the quieter world of the afterparty. On the cusp between night and day, different lives and views collide before, more or less gently but inexorably, everyday life returns.
All the Colours of the World Are Between Black and White
Direction: Babatunde Apalowo
Nigeria, 2023, 92 Min.
TEDDY nominated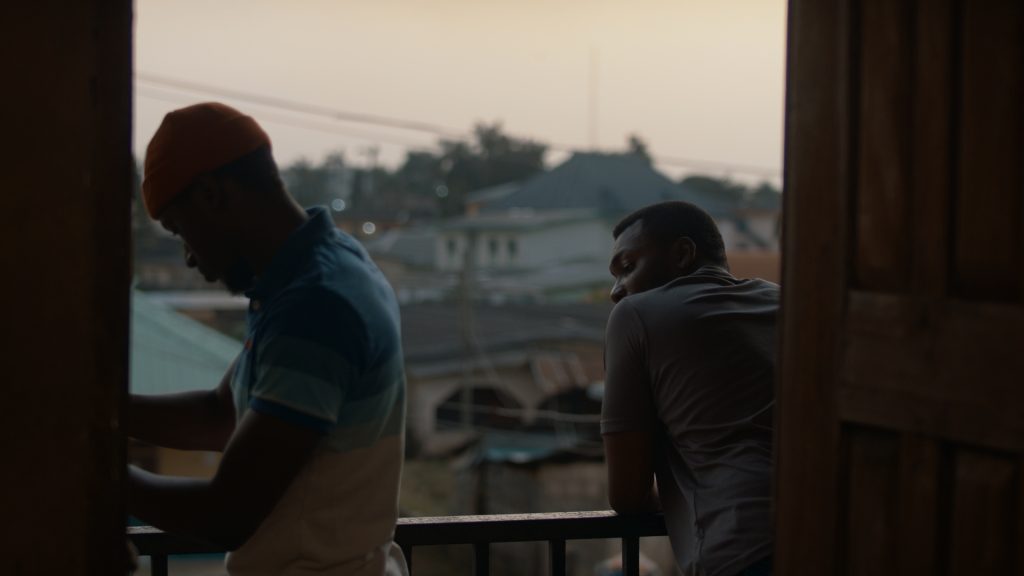 17.02. / 19:00 Zoo Palast 2
18.02. / 19:00 Cubix 5
19.02. / 13:00 Cubix 5
20.02. / 21:45 Zoo Palast 3
20.02. / 21:45 Zoo Palast 4
20.02. / 21:45 Zoo Palast 5
25.02. / 21:45 Cubix 8

Bambino has settled into his life as a single man. His delivery driver job in Lagos means that he has a steady income, even if the promised promotion is a long time coming. He is appreciated by the neighbourhood; he helps out financially where he can and is generous when people are late repaying him. His neighbour Ifeyinwa's advances leave him cold, but when he meets the charismatic Bawa, the two immediately hit it off. A photo competition sees the two men driving around the city together on day-long explorations with increasing frequency. As Bawa looks at him through his camera lens, it soon becomes clear that he sees in Bambino not only a good model but also more than just a friend. Director, screenwriter and producer Babatunde Apalowo takes the title of his film at its word. Using an unobtrusive colour composition, he tells a restrained and tender story of two men who become close in a society in which same-sex sexual relations are considered taboo and are liable for prosecution. Their dance around each other unfolds slowly, in images that are concentrated and filled with calm. A sensual and politically important film from Nigeria about finding love where you least expect it.
Almamula
Direction: Juan Sebastian Torales
France, Argentina, Italy, 2023, 94 Min.
TEDDY nominated
18.02. / 17:00 Urania
19.02. / 18:45 Cubix 8
20.02. / 18:30 Filmtheater am Friedrichshain
21.02. / 15:30 Cineplex Titania
24.02. / 13:00 Urania

"He's not the first boy who's missing in the forest. The boy that was with him says that a monster has taken him." Santiago del Estero, northern Argentina. When Nino is deemed a bad influence to the other boys in his neighbourhood and has to endure homophobic attacks on the streets, his parents temporarily move the family to the countryside. Away from the city, Nino wanders in a forest supposedly haunted by the Almamula, a monster that takes those who commit carnal sins and impure acts. It's summer: the bodies sweat, the line between dream and reality becomes blurry. A boy disappears. In a world surrounded by whispers, unspoken desires and prayers, Nino's curiosity and impulses surface. As an escape from a reality flooded with toxicity, repressions, interdictions and imminent violence, the hidden and sensuous mysteries of the forest become increasingly attractive to Nino.
Arturo a los 30 (About Thirty)
Direction: Martín Shanly
Argentina, 2023, 92 Min.
TEDDY nominated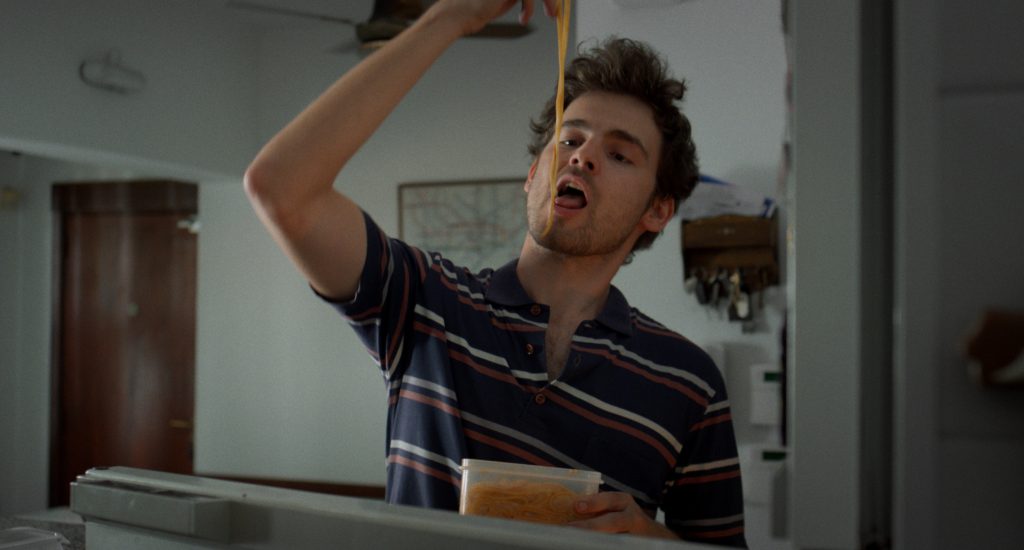 18.02. / 16:00 Cubix 7
20.02. / 21:30 Kino Arsenal 1
23.02. / 10:30 Zoo Palast 5
25.02. / 21:00 Delphi Filmpalast

Buenos Aires in March 2020, just days before the outbreak of the pandemic. A wedding is being celebrated; a car overturns. The guests share joints, kisses, a blow job and the memory of a loss. At the centre of this comedy of errors is 30-year-old Arturo, played by director Martín Shanly. He is every bit as drawn to misfortune as he is directionless – qualities he shares with the remainder of the film's characters. His faux pas and blunders stand in inverse relation to the finesse with which the film elegantly glides back in time from the wedding day to the 2010s. As episodes from Arturo's life come to the fore – a bus trip to Patagonia with his trans housemate, a painfully awkward dress rehearsal for a play – narrative time is compressed and then extended again, all while a voiceover provides a steady counterweight to the tumult. As the hit song "Azúcar amargo" (Bitter sugar) comes on and the dancefloor fills, the bittersweet nature of the film comes across with every bit the same clarity as the coughing that proceeds it – elbow etiquette is still yet to materialise.
La Bête dans la jungle (The Beast in the Jungle)
Direction: Patric Chiha
France, Belgium, Austria, 2023, 103 Min.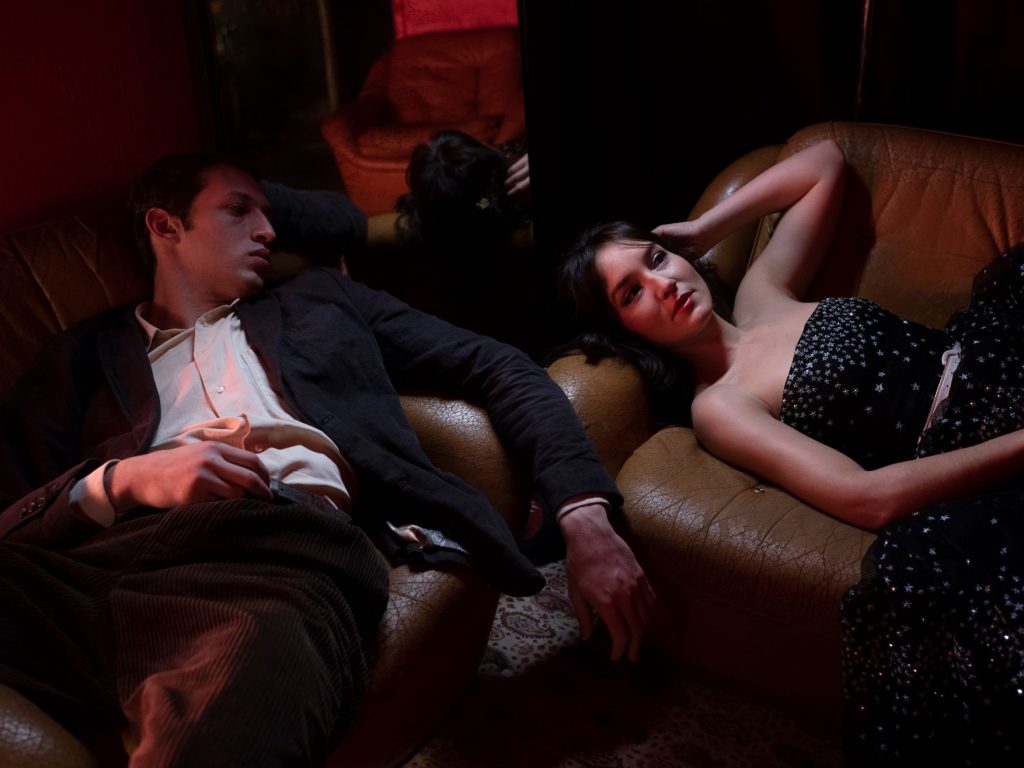 17.02. / 18:30 Zoo Palast 1
18.02. / 12:00 Haus der Berliner Festspiele
19.02. / 10:00 Cubix 7
20.02. / 19:00 Cubix 2
25.02. / 15:30 Cubix 9

It begins at the end of the 1970s, amidst the glittering nights of a club as a place of endless (im)possibilities and the timeless clockwork of a city. This is where John and May are waiting for an extraordinary, all-changing moment to occur. Around them, everything is loud and in motion, while they hold out in silence. Twenty-five years pass as they follow world events on their cathode-ray tube television set: Mitterrand's term in office, the AIDS crisis, the fall of the Berlin Wall, and 9/11. John's obsessive watching and waiting for this one big event to happen becomes a monster, and May is his long-suffering accomplice. From 1979 to 2004: from disco to techno. Fashions,movements and drugs change as they dance against time which passes by more and more quickly. Lost among others yet alone together, the two continue to observe the world from the sidelines. If only it were love. Patric Chiha transposes the couple from Henry James's short story "The Beast in the Jungle" to the club, and contrasts their fateful waiting with the ultimate feeling of being-in-the-moment and the dancers' hedonistic desire to dissolve time in everlasting choreographies.
Bis ans Ende der Nacht (Till the End of the Night)
Direction: Christoph Hochhäusler
Germany, 2023, 120 Min.
TEDDY nominated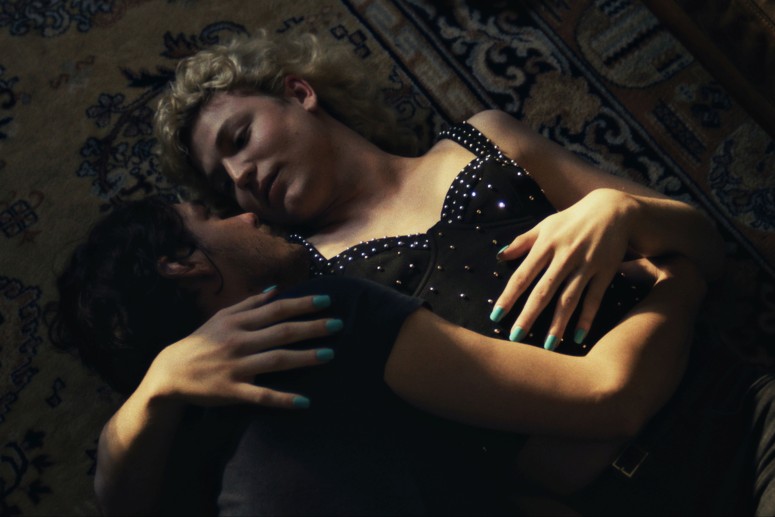 24.02. / 18:45 Berlinale Palast
25.02. / 12:45 Verti Music Hall
25.02. / 15:00 Haus der Berliner Festspiele
26.02. / 22:00 Verti Music Hall

Robert wears a leather jacket and his hair rather long. He is by no means your average cop – at least not the kind to be found in most German movies. As an undercover investigator, he is tasked with gaining the trust of a criminal, Victor, by faking a relationship with Leni who has been released on parole to play along. They manage to make contact with Victor at a dance class: Robert and Leni – he gay, she trans – make a great couple and soon have the criminal on the hook. Or is it he who has entrapped them? And ultimately, are there not more feelings at play in this supposedly fake love affair? We would not be in a film by Christoph Hochhäusler if there were any simple answers or truths. His clever plot is pure oscillation, and the result is an ingenious portrait of the emotional intellect that is as witty as it is touching. The film is a (not entirely drug-free) trip along the director's trademark Möbius strip of genre and auteur cinema. Added into the mix is one of the most beautifully nostalgic soundtracks of the year, a worse-for-wear romantic atmosphere with a Fassbinder-like charm and, finally, an ensemble cast that breathes life into all of puppet master Hochhäusler's deceptive manoeuvres, death wish included.
El castillo (The Castle)
Direction: Martín Benchimol
Argentina, France, 2023, 78 Min.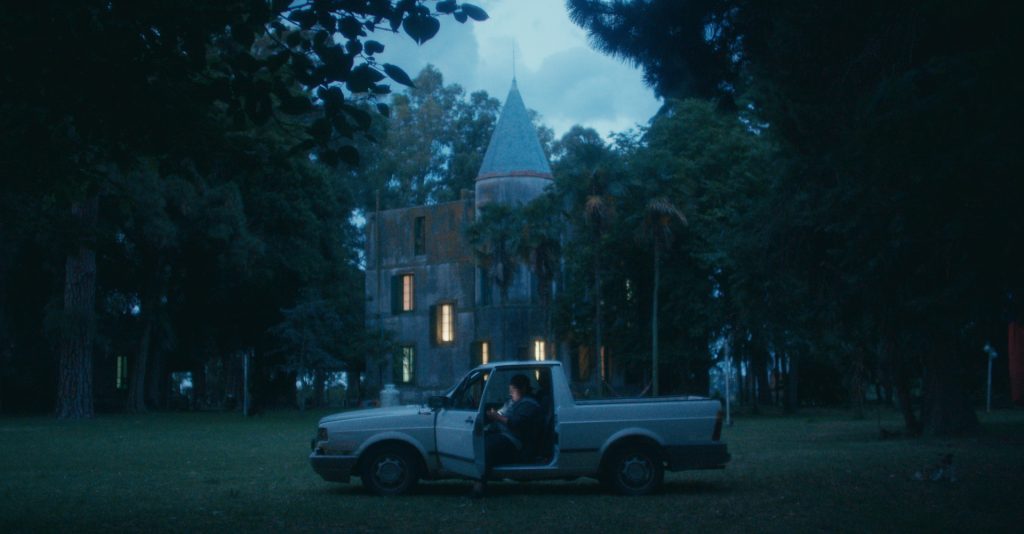 19.02. / 16:00 Zoo Palast 2
20.02. / 13:00 International
21.02. / 10:00 Cubix 9
22.02. / 21:45 Zoo Palast 3
22.02. / 21:45 Zoo Palast 4
22.02. / 21:45 Zoo Palast 5
23.02. / 18:00 IL KINO
26.02. / 22:00 Cubix 7

Justina and her daughter Alexia are trying to maintain the huge house that the former housekeeper has inherited from her boss. But the two Indigenous women do not have the means to pay for the upkeep of the decaying property. The money they get from selling the house's contents online and its cattle is just a drop in the ocean. Moreover, the former owner's family visits regularly and insists on continuing to treat Justina and Alexia like servants. Alexia refuses to accept this role any longer; she intends to return to the city to work as a car mechanic and start conquering the world as a racing driver. The film's mixture of documentary-style footage and dramatised scenes tinged with horror turns the house into an enchanted castle that refuses to let go of its inhabitants. The patchy mobile phone reception becomes a metaphor for the pair's marginalisation as they struggle with their circumstances. The insurmountable class barriers that exist in Argentina serve to hold Justina captive in her social class, even after she herself becomes a house and land owner. A dark fairy tale.
Desperté con un sueño (I Woke Up With a Dream)
Direction: Pablo Solarz
Uruguay, Argentina, 2022, 75 Min.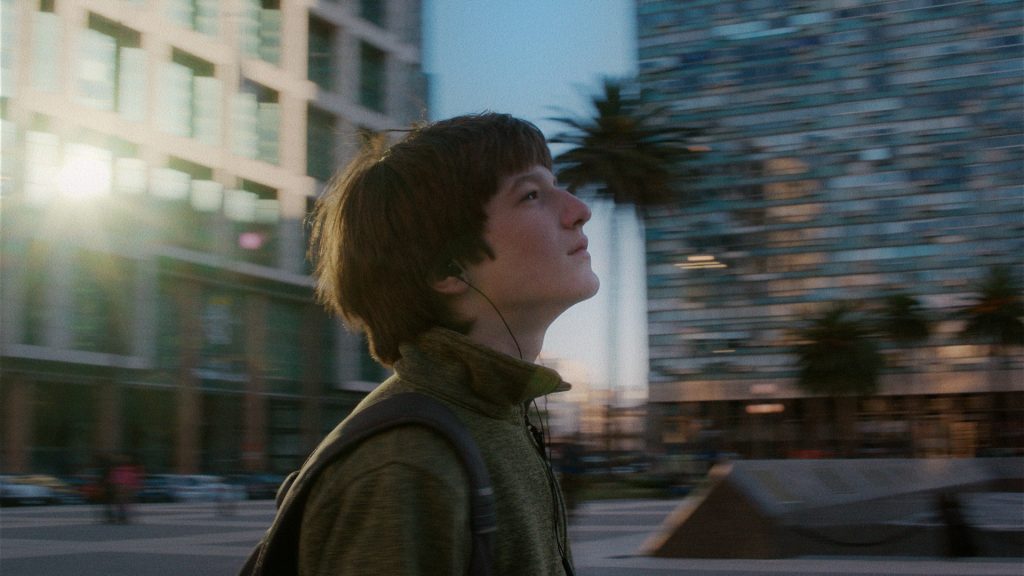 18.02. / 11:00 Urania
19.02. / 09:30 Filmtheater am Friedrichshain
20.02. / 10:00 Cineplex Titania
24.02. / 15:45 Cubix 8

"We'll grow up, we'll make mistakes, and learn from them, we'll suffer, we'll laugh out loud, we'll age, we'll get sick, we'll die. In the meantime, dear Felipe Zavala, we must live." Felipe has a dream – he is on stage and passionately performing while his mother, grandmother and his deceased father are part of the audience and watch him enthusiastically. After waking up, reality catches up with him again. He's part of a theatre group with his friends, at night he writes his own plays, but he keeps from his mother that he is taking acting lessons. Because in her reality there is no place for such dreams, and Mara is not fond of talk about theatre. When Felipe is invited to an audition and is confronted with family secrets and deceptions, the lines between dream and reality, truth and lies, dramas and real life become increasing blurred.
Drifter
Direction: Hannes Hirsch
Germany, 2023, 79 Min.
TEDDY nominated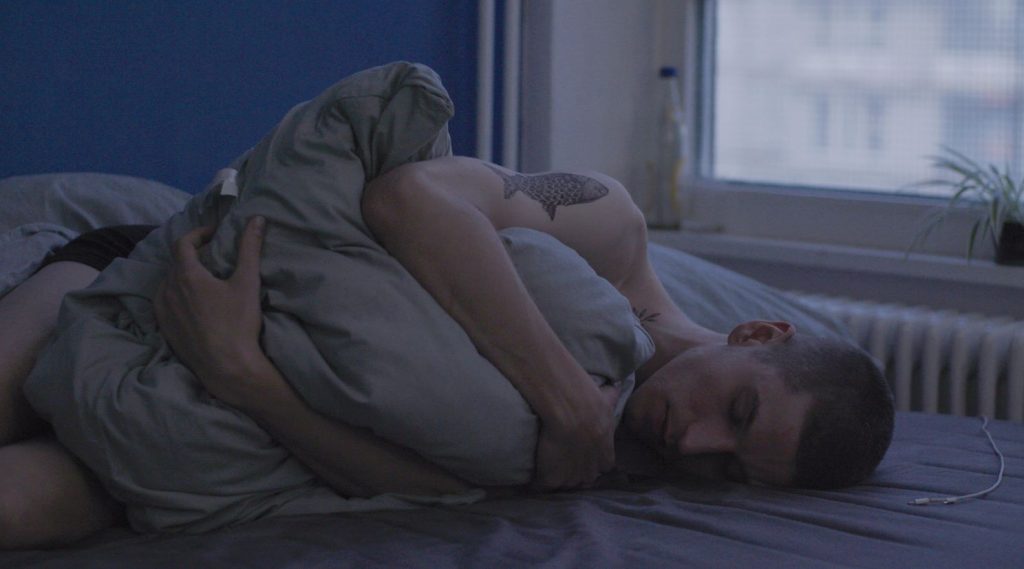 18.02. / 18:30 Cubix 9
19.02. / 19:00 Cubix 5
23.02. / 22:00 Zoo Palast 2

Moritz arrives in Berlin with no particular plans. He might study art history, but there is no rush, he is only 22. He has moved here to be with his boyfriend Jonas, an attractive photographer who is a little more accustomed to the easy-going, noncommittal ways of the city. But then their relationship suddenly comes to an end. Devastated and alone, Moritz becomes a seeker. His first foray takes him to a gym. Little by little his fashion, his friends and his drugs start to change. His life becomes more and more nocturnal, and he begins to live out his repressed desires. With a documentary-like sensibility, Hannes Hirsch's feature-length debut sensitively depicts a new start in Berlin's gay scene. Body images and notions of masculinity are constantly being negotiated, sexual constellations and identities are changing, and insecurities are sedated with the intoxicating rush of the next encounter. But Moritz's vulnerability is always discernible. In this way, Drifter looks beneath the seductive surface of a night culture that knows no bounds and its short-lived games, revealing the actual people rather than celebrating the cliché.
O estranho (The Intrusion)
Direction: Flora Dias, Juruna Mallon
Brazil, France, 2023, 105 Min.
TEDDY nominated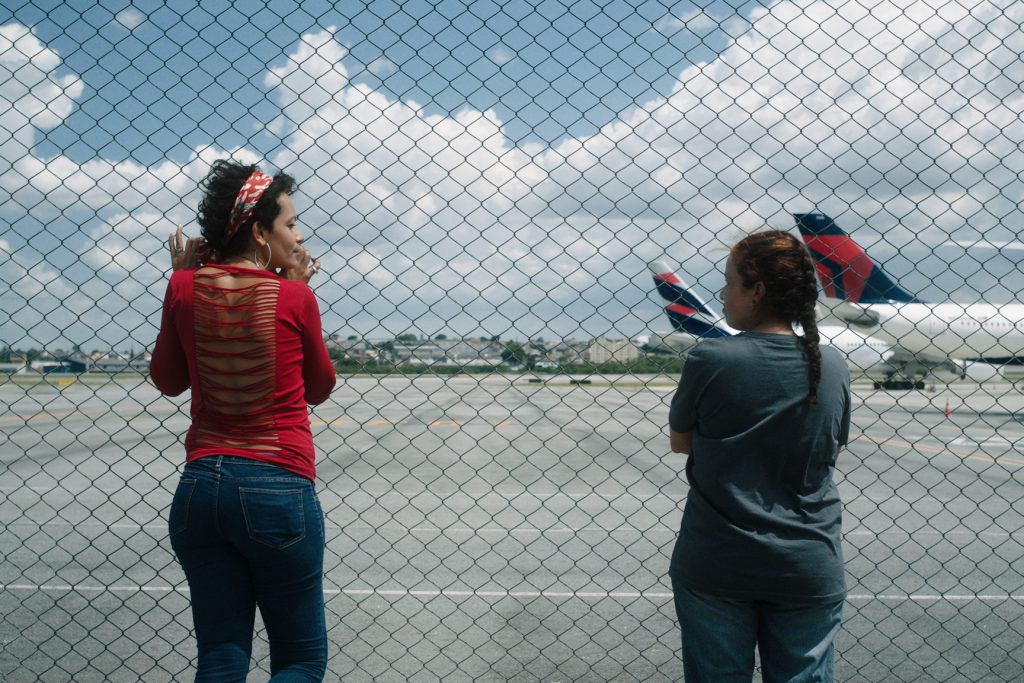 20.02. / 18:00 Delphi Filmpalast
22.02. / 11:00 Kino Arsenal 1
24.02. / 14:00 Werkstattkino@silent green
26.02. / 19:00 Cubix 7

O estranho, the intrusion, is a place: Guarulhos International Airport near São Paulo. From there, the journey proceeds not so much through the world as through time. Built on Indigenous territory, the airport completely changed the landscape. Some people left, others remained: they now work in the duty-free shop or in baggage handling. The past reappears in various forms, challenging the protagonists, including Alê. Right there, in the riverbed where she used to play with her sister, she now works all day long. Just as the concrete covers the vegetation, which covered the graves in turn, the stories pile up, layer upon layer. They offer food for thought about what remains. The film moves between fiction and reality, carrying out a minimal form of archaeology. Its rhythm uncovers the images of a vibrant place. O estranho is the second joint project by Flora Dias and Juruna Mallon and shows their interest in landscapes, in people and in the interplay of the two. And in keeping memories alive.
Femme
Direction: Sam H. Freeman, Ng Choon Ping
United Kingdom, 2023, 99 Min.
TEDDY nominated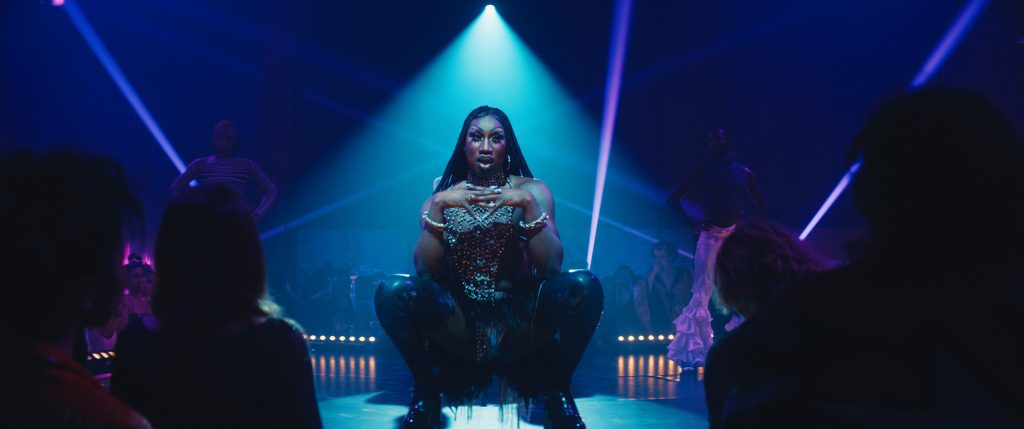 19.02. / 21:30 Zoo Palast 1
20.02. / 12:30 Cubix 9
21.02. / 21:30 Cineplex Titania
23.02. / 13:00 International
25.02. / 21:30 Zoo Palast 1

With his performances as Aphrodite Banks, Jules has a place among London's celebrated drag artists. One night after a show, he steps out to get some cigarettes and is brutally attacked by a guy out with a gang of blokes. Although Jules is able to recover physically, he withdraws from the outside world, traumatised. Months later, he recognises his attacker by chance in a gay sauna. Without make-up and wrapped only in a towel, Jules is able to approach the other man incognito and find out who he is. He begins an affair with the closeted homosexual Preston in order to take his revenge. Directors Sam H. Freeman and Ng Choon Ping deploy a direct style and tightly woven scenes to depict a London of stark contrasts in terms of gender ideology. Carried by their cast's physically and psychologically subtle performances, their revenge drama is gripping, but more importantly it is also the study of a milieu that avoids social determinism. A compelling psychological portrait of internalised homophobia and a powerful and brave pro-LGBTIQ+ kick against a society that, at its core, is totalitarian, anti-gay and anti-trans.
Green Night
Direction: Shuai Han
Hong Kong, China, 2023, 92 Min.
TEDDY nominated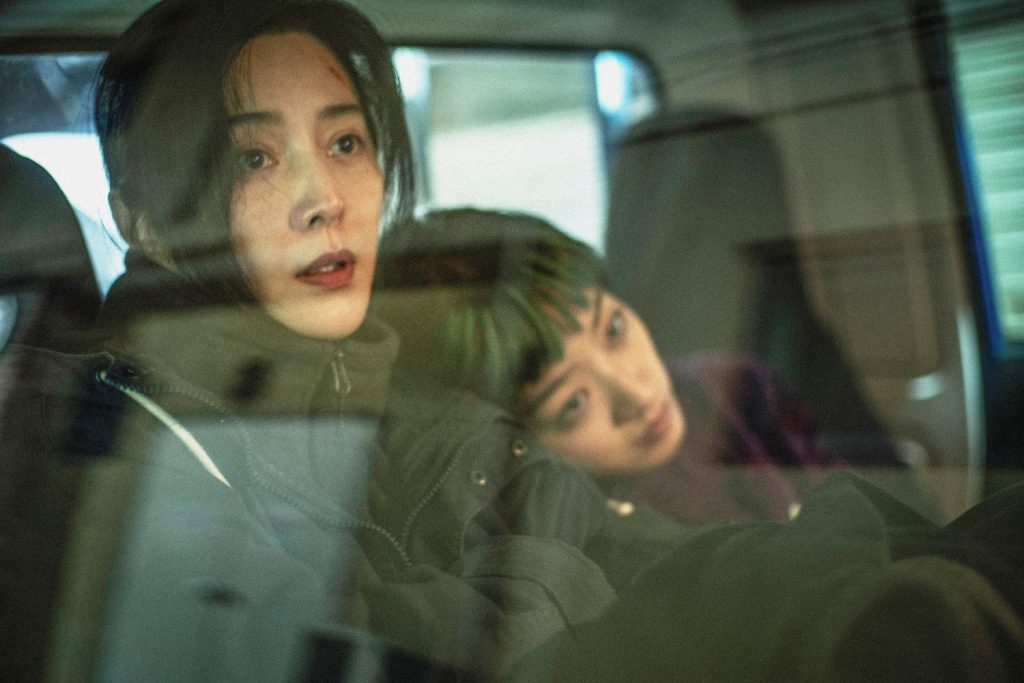 20.02. / 12:30 Cubix 9
21.02. / 21:30 Cineplex Titania
23.02. / 13:00 International
25.02. / 21:30 Zoo Palast 1

They meet at the airport in Seoul and could not be more different: Chinese immigrant Jin Xia works at the security checkpoint, dresses practically, and does her duty. The green-haired woman who shows up that day is younger, more extroverted and unimpressed by the pat-down. Xia is fascinated. When the young woman involves her in her crooked dealings shortly afterwards, it becomes clear that the two have more in common than meets the eye. On the lookout for the big hit that could free them from all their dependencies, they venture into South Korea's underworld where they hold their own against the men who seek to dominate, possess and use them.In her second feature-length film, Han Shuai brings together two disparate lone female fighters who have learned to rely on no one but themselves. As they enter into a reluctant dance of getting-to-know each other – sometimes attracting, at other times repelling,sometimes drawing closer, at other times turning away – their plan recedes into the background. The cocoon that is spun around the two of them and binds them together as they race through the city at night on their mopeds seems fragile, but inevitable.
Hello Dankness
Direction: Soda Jerk
Australia, 2022, 70 Min.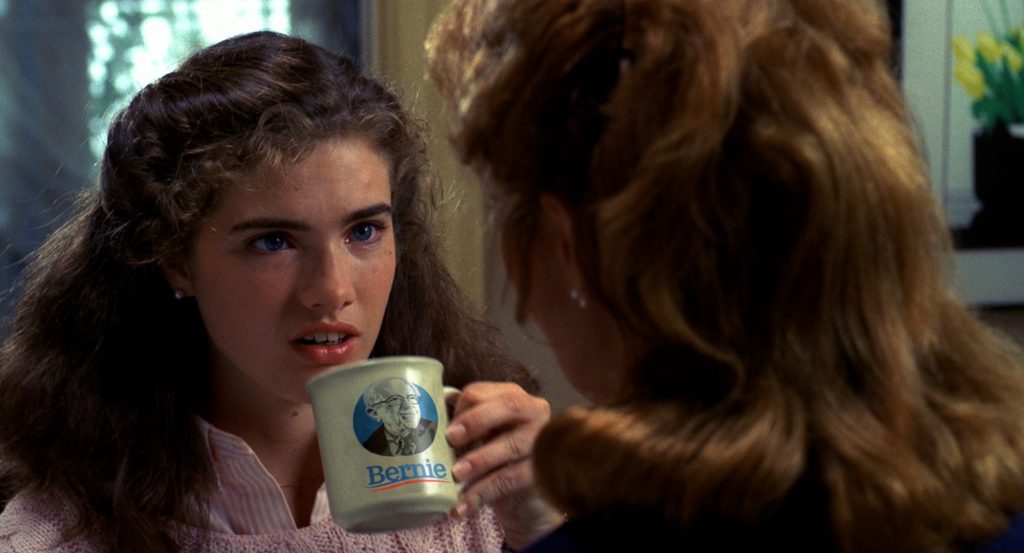 22.02. / 16:00 International
23.02. / 22:00 Cubix 7
24.02. / 13:00 Cubix 5
25.02. / 12:30 Cubix 9
26.02. / 21:45 Zoo Palast 3
26.02. / 21:45 Zoo Palast 4
26.02. / 21:45 Zoo Palast 5

The phenomenon that the context in which images are seen determines both the way in which they are perceived and their effect is impressively demonstrated by the artistic duo Soda Jerk in their latest work Hello Dankness. By assembling scenes from various films in new contexts, partially manipulating them and combining them with new soundtracks, Soda Jerk create an unexpected narrative about the profound changes in US society since Trump's presidency. Images from the media in recent years – from the 2016 US elections, the pandemic and the #MeToo debate – are cleverly integrated into scenes from films such as American Beauty and Wayne's World. As a result of this playful combination with borrowings from pop culture, the film constantly develops new and absurd twists. Using only found footage, Soda Jerk have created a refreshingly anarchistic and multi-layered work that explores topics such as fake news, deepfakes and conspiracy narratives but also the politics of images: how they spread, whom they serve or harm and how they are permanently subject to reinterpretation.
Între revoluții
Direction: Vlad Petri
Romania, Croatia, Qatar, Iran, 2023, 67 Min.
TEDDY nominated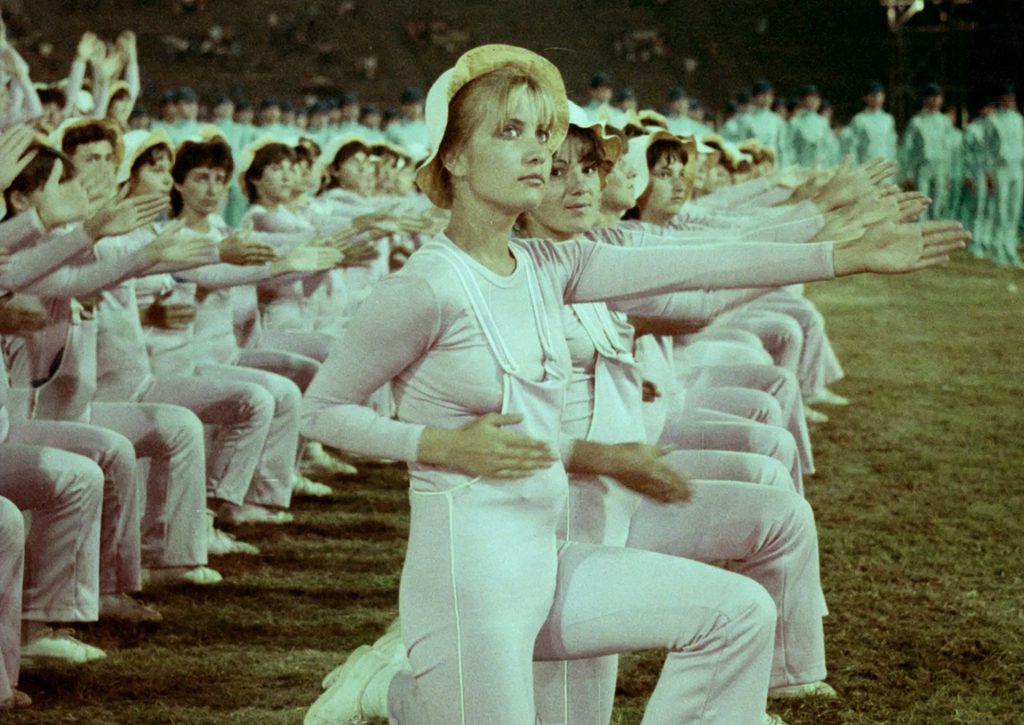 18.02. / 16:00 Zoo Palast 2
20.02. / 11:00 Kino Arsenal 1
23.02. / 19:00 Cubix 7
25.02. / 17:00 Delphi Filmpalast

In the 1970s, an Iranian student named Zahra meets a fellow student called Maria at university in Bucharest. They are both pursuing a degree in medicine and develop a deep friendship and admiration for each other. When the revolution against the Shah breaks out in 1979, Zahra goes back to Iran, moved by the hope of political transformation, although disappointments are quick to follow. Zahra never ends up returning to Romania. Over the next decades, Zahra and Maria exchange letters about protests, the general upheaval in both countries, the oppression of women and how it affects them; Romania is not to remain untouched by revolution either. Separated by the revolutions, their correspondence depicts two women struggling to conform to societal stereotypes and grappling with their profound feelings for each other, which seem to stretch beyond simple friendship. In his film, Vlad Petri draws entirely on incredible, stunningly edited archival footage from Iran and Romania to tell the story of these two women in such a way that the lines between documentary and fiction blur. In such testing times, doesn't such a bond almost seem too good to be true?
Kill Boksoon
Direction: Byun Sung-hyun
South Korea, 2023, 137 Min.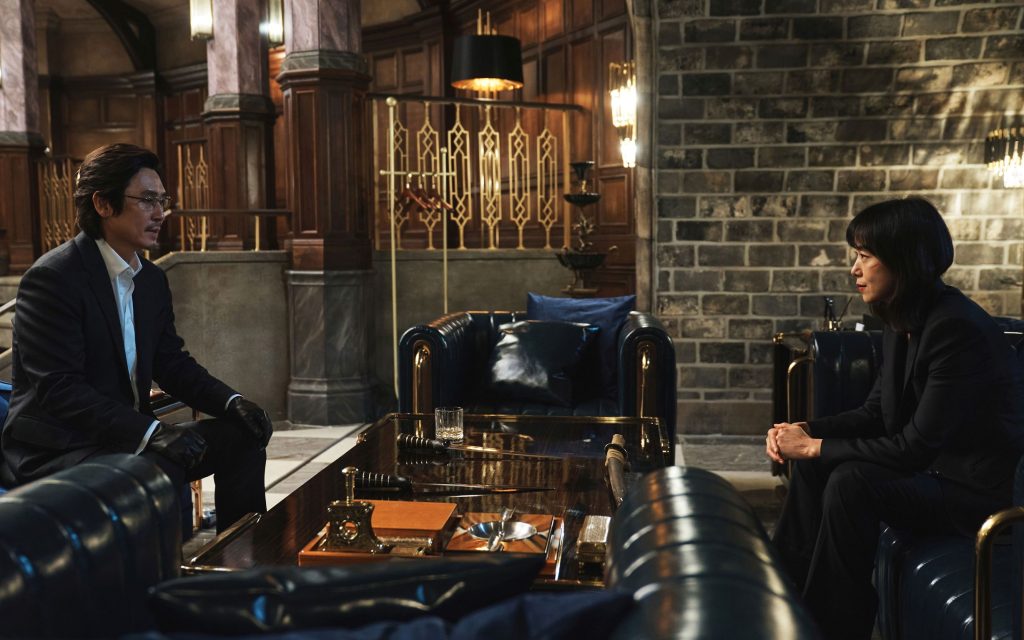 18.02. / 21:00 Verti Music Hall
19.02. / 09:30 Cubix 9
22.02. / 21:30 Verti Music Hall
Gil Boksoon leads a double life. She is both the mother of a teenage daughter, whom she is raising on her own, and a legendary professional killer at top-tier killing agency MK Ent. One could even say that she is better at killing people than raising them. But one day, either out of motherly instinct or simply because there are limits to what even the ruthless Boksoon is willing to do, she refuses to complete an assignment. In doing so, she herself becomes a target. In Kill Boksoon, director Byun Sung-hyun invites us into an astonishing, chilling world in which a killing agency offers an elite path to success and wealth, and talent scouting is all about spotting promising psychopaths and orphans who have nothing to lose. While Boksoon's daughter is immersed in feelings typical of teenage turmoil, the emotional thermometers of her elders drop to sub-zero temperatures. The leading figures among these cold-blooded assassins are played by the brilliant Jeon Do-yeon and Sul Kyung-gu, in roles that are a million miles away from their cult melodramatic performances in filmmaker Lee Chang-dong's work. Their characters'almost preternatural fighting skills allow for some spectacular set pieces that will blow your mind – hopefully not literally.
Knochen und Namen (Bones and Names)
Direction: Fabian Stumm
Germany, 2023, 104 Min.
TEDDY nominated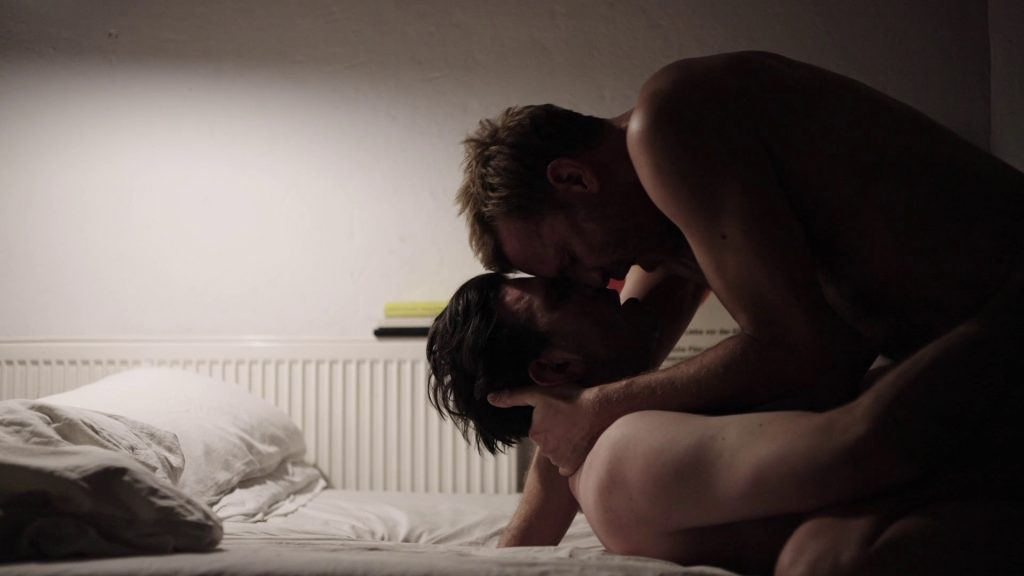 19.02. / 19:00 International
21.02. / 10:00 Cubix 6
22.02. / 16:30 Zoo Palast 3
22.02. / 16:30 Zoo Palast 4
22.02. / 16:30 Zoo Palast 5
23.02. / 21:30 Filmtheater am Friedrichshain

"Don't ask me how I feel about something if you don't want to hear it!" "I do want to hear it, but sometimes it's just not true." Actor Boris and writer Jonathan are a couple. But their relationship has reached a point where they might as well spend their evenings together separately: one lies in bed reading scripts, while the other works at a desk in the next room. Immersing himself deeper and deeper into rehearsals for a new film with an ambitious director, Boris begins to confuse real and fictional characters; meanwhile, Jonathan tries to redefine his voice as a writer. During these days spent struggling with emotional distance and closeness, trust, desire and fear of loss, Boris's little niece Josie flits about like Shakespeare's Puck, testing her boundaries. Knochen und Namen is actor Fabian Stumm's directorial and screenplay feature-length debut. Unfolding in humorous and tender sequences that take place in demarcated, characteristic settings (bedroom, supermarket and rehearsal room), his film is an intelligent and entertaining reflection on relationships.
Langer Langer Kuss (Long Long Kiss)
Direction: Lukas Röder
Germany, 2023, 40 Min.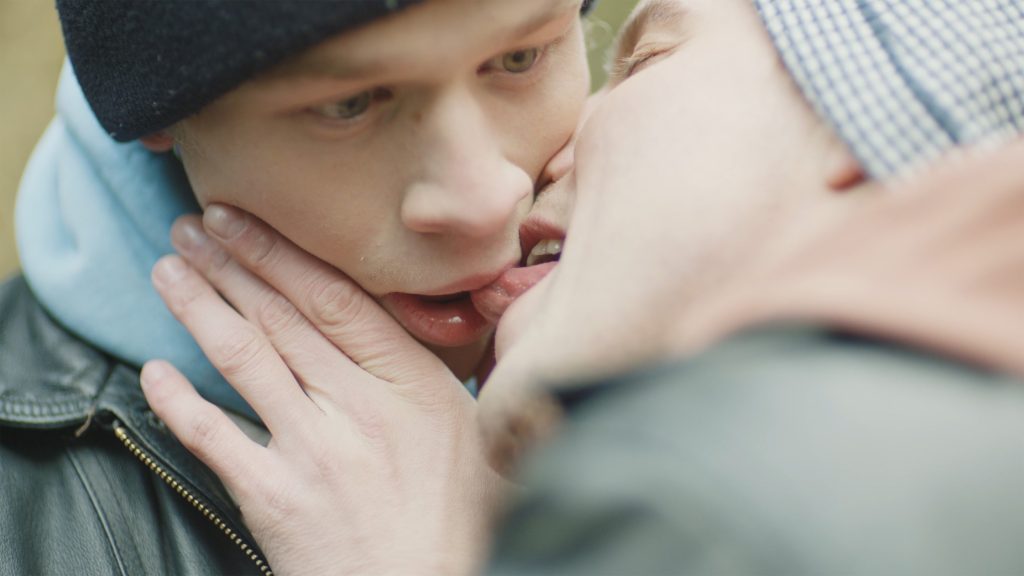 21.02. / 19:00 International
22.02. / 21:30 Filmtheater am Friedrichshain
23.02. / 16:30 Zoo Palast 3
23.02. / 16:30 Zoo Palast 4
23.02. / 16:30 Zoo Palast 5
24.02. / 10:00 Cubix 6
26.02. / 16:30 Zoo Palast 3
26.02. / 16:30 Zoo Palast 4
26.02. / 16:30 Zoo Palast 5

Aaron is determined not to forget his ex-boyfriend Paul. He believes that the only way to preserve the memory of their caresses and kisses is to stop brushing his teeth. To him, all their emotions, all their touching and intimacies are stored in his teeth. His younger sister and flatmate Lina gently tries to persuade her brother to practice oral hygiene, but she is no longer able to get through to him. When Aaron and Lina's authoritarian father comes to visit, the situation escalates and Aaron's behaviour becomes dangerously self-destructive. Lukas Röder, a student of the HFF in Munich, addresses the topic of mental health in his touching chamber piece. Via the actors'intensely emotional performances and a second layer in which everyone involved reflects on their roles, behavioural patterns and ways of finding help are explored.
Mammalia
Direction: Sebastian Mihăilescu
Romania, Poland, Germany, 2023, 88 Min.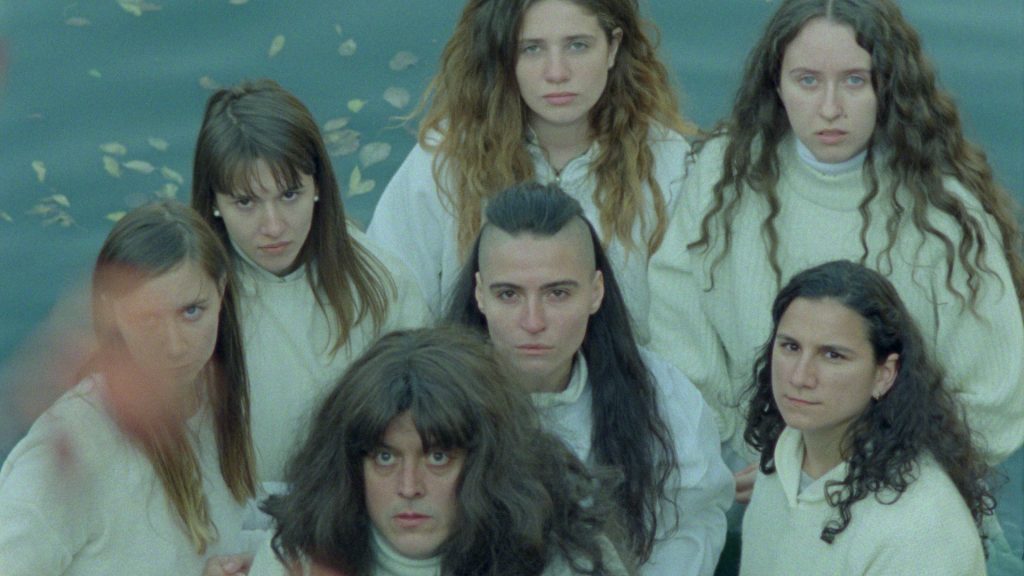 18.02. / 21:00 Delphi Filmpalast
19.02. / 10:30 Zoo Palast 5
23.02. / 16:00 Cubix 7
26.02. / 16:00 Delphi Filmpalast

One of the many virtues of Sebastian Mihilescu's startling first feature Mammalia is that you never know where he's taking you. From one scene to another, the film is always unpredictable, even disconcerting. This is the same feeling Camil (István Téglás), a troubled young man, experiences. He feels diminished and insecure with the women around him, especially with his partner, who disappears to join a secret community of women dedicated to eerie fertility rituals somewhere near a lake. But Mammalia rejects the very notion of synopsis. In the surrealist tradition, Mihilescu works with free associations, some of them as funny as they are unsettling, like when the shadow of Camil's bald head over his partner's naked body begins to look like a huge penis. A dream or wishful thinking? Masculinity and gender roles are always at stake in Mammalia, and always in crisis. Shot on vivid 16mm by Barbu Bloiu (DoP on Cristi Puiu's Sieranevada), Mammalia privileges fixed shots with movements within the frame, and the use of space is always very expressive. Its weird humor is reminiscent of Roy Andersson. But Romania has its own tradition, that of Eugen Ionescu and The Theatre of the Absurd.
Maynila: Sa mga kuko ng liwanag (Manila in the Claws of Light)
Direction: Lino Brocka
Philippines, 1975, 124 Min.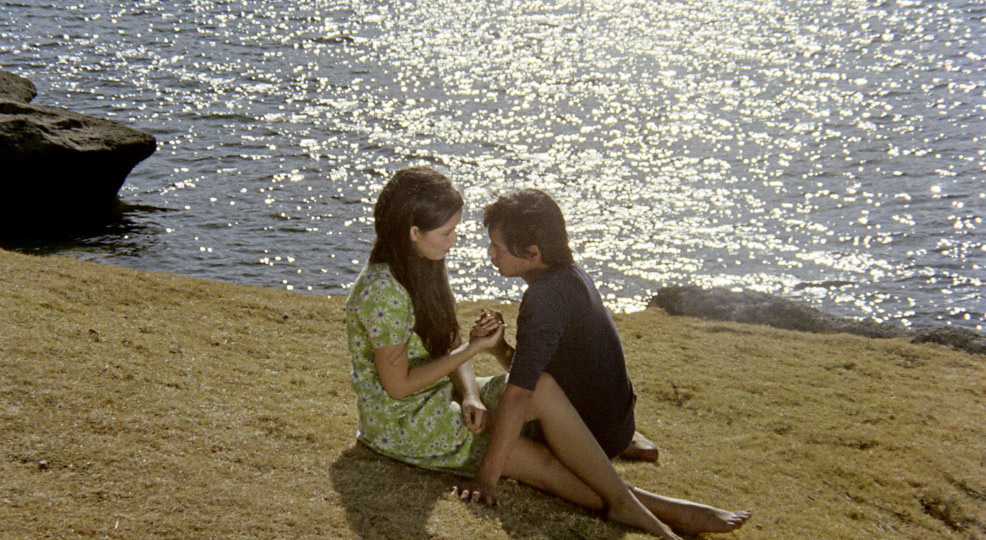 18.02. / 16:00 Cubix 3
26.02. / 19:00 Cubix 6

Fisherman Julio leaves his idyllic island province to search for his girlfriend Ligaya in Manila, where she allegedly has a job. He signs up at a construction site, where the workers are ruthlessly exploited. One day at the market, he spots the woman who lured Ligaya to the big city. She takes him to the house of a Chinese man, where Julio thinks he recognises his girlfriend at a window. When he loses both his job and his apartment, he ends up with a street hustler, who indoctrinates him into the world of prostitution. It becomes increasingly clear that Ligaya is also working as a prostitute, albeit not voluntarily … This social drama depicts the ordeals of two young people as representatives of the urban underclass during the Marcos regime, whereby the real location is freighted with symbolic meaning. Oppression and state corruption in Manila in the Claws of Light are countered by gestures of solidarity among the poorest of the poor. But neither religious solace nor the Marxist revolution will provide salvation for the two lovers, seen finally in a cinema, hugging as the passion of the Christ in Nicholas Ray's King of Kings (1961) unfolds.
Manodrome
Direction: John Trengove
United Kingdom, USA, 2023, 95 Min.
TEDDY nominated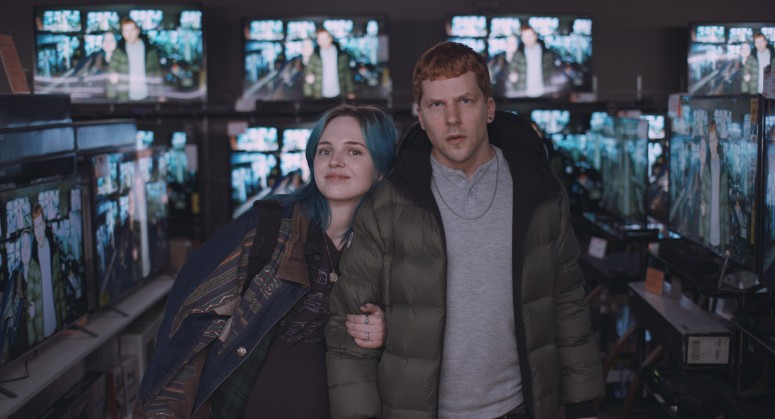 18.02. / 19:15 Berlinale Palast
19.02. / 12:15 Verti Music Hall
20.02. / 10:00 Haus der Berliner Festspiele
21.02. / 15:45 Verti Music Hall
26.02. / 18:00 Berlinale Palast

Ralphie is young and healthy and his girlfriend is pregnant. Yet things do not feel quite right. His job as an Uber driver is neither gratifying nor financially secure. His relationship with his body may also be built on shaky foundations. When he is inducted into a libertarian masculinity cult, the tensions that have been growing inside him surface. Ralphie begins to lose his grip on reality. In his previous film, The Wound, South African filmmaker John Trengove explored how a male rite of passage unleashed repressed feelings with the same potential for danger as opening a pressure cooker. A similar force is at work inside the protagonist of Manodrome, in whom Trengove observes a disturbing phenomenon from an original angle. Ralphie is not the stereotype that springs to mind when thinking of groups formed around fervent misogyny such as the infamous "incels", and his character helps us to deepen our understanding of what male fragility can entail. In spite of the dark implications of its premise, this film is not devoid of humour. However,the skillful way in which the tension builds and powerful performances from Jesse Eisenberg and Adrien Brody leave the viewer truly shaken.
Motståndaren (Opponent)
Direction: Milad Alami
Sweden, 2023, 119 Min.
TEDDY nominated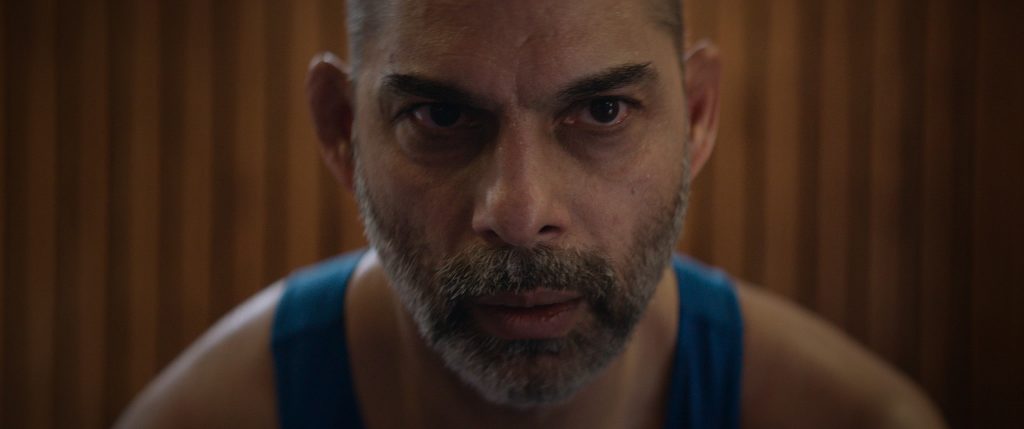 18.02. / 19:00 Haus der Berliner Festspiele
19.02. / 18:30 Cineplex Titania
20.02. / 10:00 Cubix 5
24.02. / 16:00 International
25.02. / 10:00 Haus der Berliner Festspiele

Iman liman lives with his wife Maryam and his two daughters in Sweden in an ever-changing succession of refugee hostels. Having fled his former Iranian homeland for fear of persecution, he is looking for ways to secure residence for them, and is earning extra money delivering pizzas on a snowmobile. When Maryam unexpectedly falls pregnant with a third child, and conversations with the authorities become more difficult, Iman decides to resume his career as a wrestler. Although he has promised Maryam to put the whole thing behind him, he is hoping that this will help him obtain a special residence permit as a sportsman. His skills quickly return and are appreciated in the Swedish team, but his life away from his family is not without consequences. Communication breaks down between him and his wife, who sees no reason to stay in Sweden any longer, and he is confronted with the deeper reasons for his flight. Director Milad Alami's second feature depicts an emotional as well as physical confrontation with the unspoken. With an engaging cast led by Payman Maadi, this meticulously rendered drama reveals how complex social dynamics can affect an individual's inner self.
Mutt
Direction: Vuk Lungulov-Klotz
USA, 2023, 87 Min.
TEDDY nominated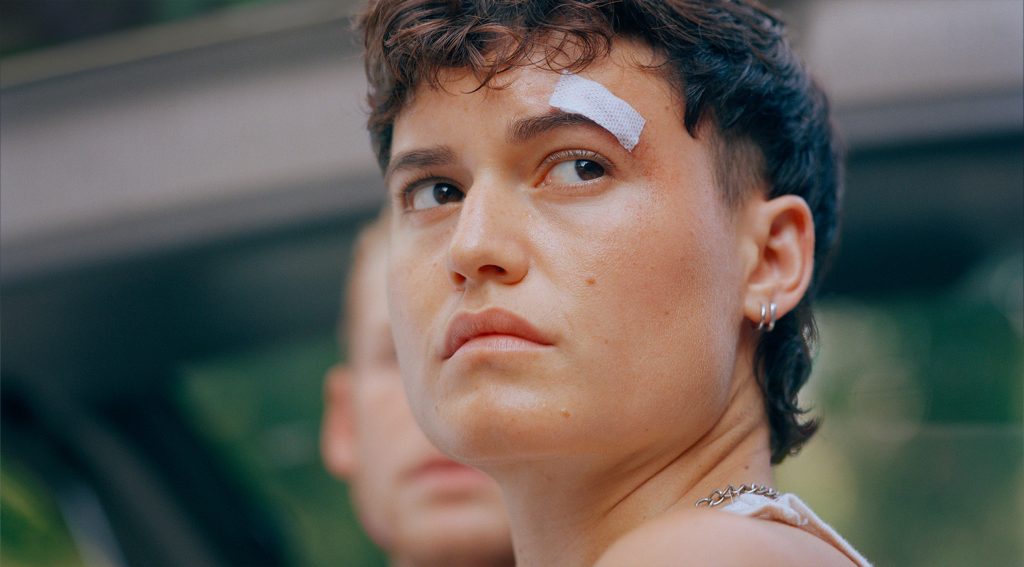 20.02. / 20:00 Urania
21.02. / 15:30 Filmtheater am Friedrichshain
22.02. / 12:45 Cubix 8
23.02. / 15:30 Zoo Palast 1
26.02. / 20:00 Urania

"I'm fine with it." – "Yeah, well, I am not." After transitioning, it seemed easier for Feña to simply cut all ties with his past. Dealing with the changes was painful enough, let alone his family's reaction. But when Feña runs into an ex-boyfriend, receives an unexpected visit from his little sister and finds his Chilean father trying to reconnect with him, their lives are suddenly once again intertwined. Compassionate, intimate and frank, Vuk Lungulov-Klotz's debut feature film explores the complex challenge of being trans and trying to reconcile the past with the present.
Le Paradis (The Lost Boys)
Direction: Zeno Graton
Belgium, France, 2023, 83 Min.
TEDDY nominated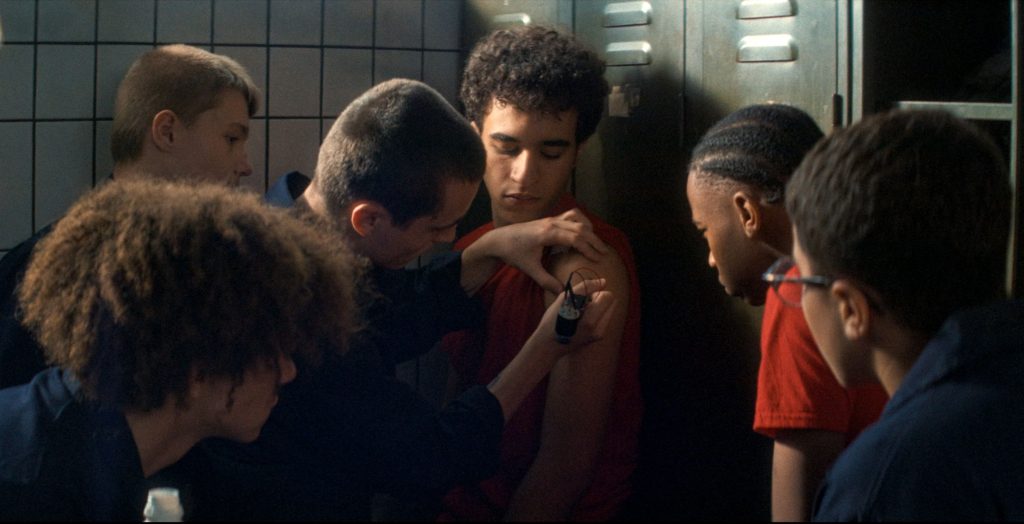 19.02. / 20:00 Urania
20.02. / 12:45 Cubix 8
22.02. / 18:30 Filmtheater am Friedrichshain
24.02. / 15:30 Zoo Palast 1

"In the middle of the lake we'd sometimes see fish trapped in the ice lined up beside one another. I thought they spent the winter there, then woke up in the spring. I thought they came back to life and breathed again, like before." In a youth correctional facility, Joe is preparing for his return to society, uncertain as to what life will look like on the other side of the barbed-wire fence. But when new arrival William moves into the cell next door, Joe's desire for freedom quickly gives way to a desire of another kind. Through camera obscura photography, ink drawing, dance and rap, Joe and William embark on a twin journey of emotional and expressive emancipation, revolving around each other with increasing yearning and despair. This debut feature charts the twists and turns of a passion between two young men who thought their lives had been put on hold and offers an uncompromising vision of love: behind these walls, passion comes first, and liberty only a distant second.
Passages
Direction: Ira Sachs
France, 2023, 91 Min.
TEDDY nominated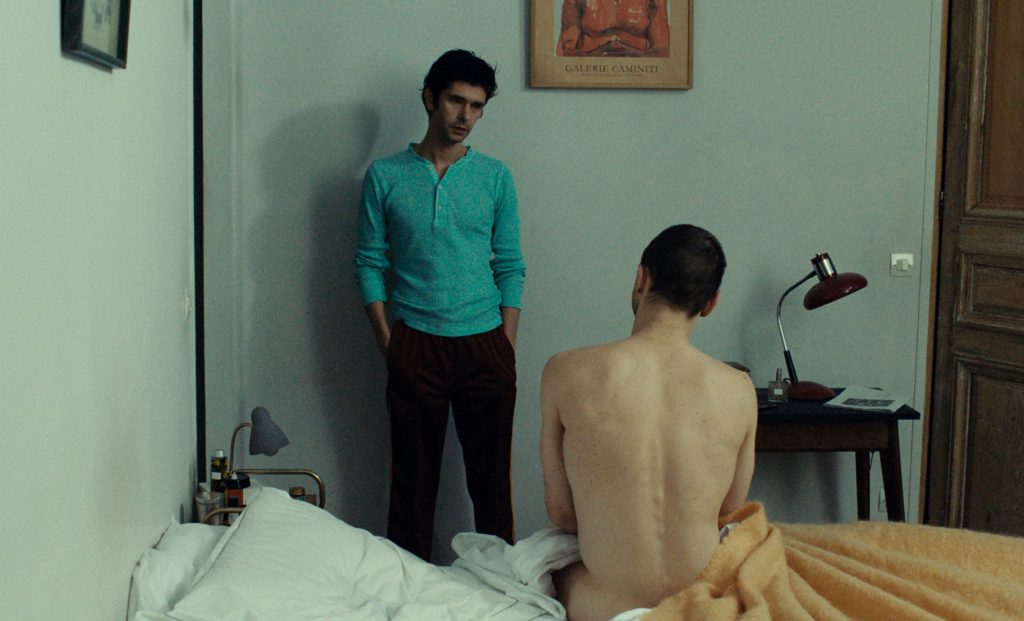 20.02. / 21:30 Zoo Palast 1
21.02. / 12:30 Cubix 9
22.02. / 21:30 Cineplex Titania
23.02. / 21:45 Zoo Palast 3
23.02. / 21:45 Zoo Palast 4
23.02. / 21:45 Zoo Palast 5
26.02. / 12:45 Cubix 9

On the final day of his shoot in Paris, German filmmaker Tomas is visibly tense. He is all stern exactitude as he explains to his extras just precisely how to position their hands or what their motivation is as they walk down a flight of stairs – right up until the final slate. At the wrap party, Tomas falls first into the arms of his British husband Martin, but then he meets a young primary school teacher, Agathe. A dance develops into a flirtation and then into a passionate night together. The next morning, Tomas proudly tells Martin that he has slept with a woman. As this one-night stand grows into something more, the relationship between the two men begins to change. A tale of relationships that is marked by passion, jealousy and narcissism unfolds in which each shows scant sensitivity for the needs of the others.Ira Sachs' latest work, his sixth outing in Panorama, once again proves his talent for carefully observed relationship dramas. There is a hint of French cinema and a tang of Fassbinder wafting around the three protagonists as their personal wounds constantly redefine the power relations between them.
Perpetrator
Direction: Jennifer Reeder
USA, 2023, 100 Min.
TEDDY nominated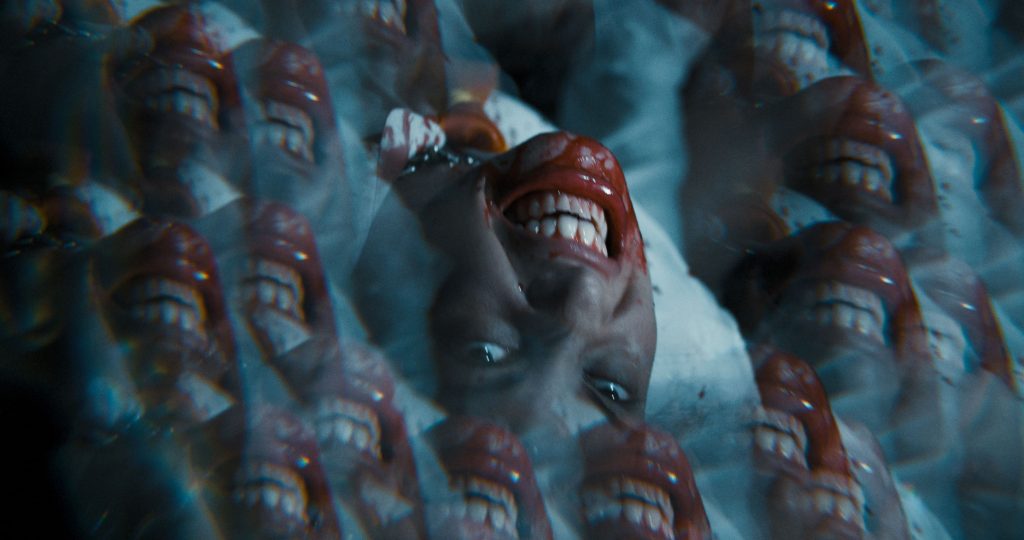 17.02. / 21:30 Zoo Palast 1
18.02. / 12:30 Cubix 9
18.02. / 20:00 HAU Hebbel am Ufer (HAU1)
19.02. / 21:30 Cineplex Titania
23.02. / 22:00 Akademie der Künste
24.02. / 21:45 Cubix 8

Jonny is tough, fearless and forthright. She picks locks with ease and seems to be able to take care of herself pretty well. She also slips rent money into her single father's pocket. Their relationship is fragile and yet strangely symbiotic. Feeling overstretched, her father decides to send Jonny to live with a distant aunt. But even in the care of the strict Hildie, the teenager cannot seem to find peace. On her 18th birthday, Jonny is given a cake baked according to a magical family recipe which triggers a radical metamorphosis. At her new school, the constant killing spree-emergency drills create a tense atmosphere and soon five girls go missing. Inexplicably fascinated by their disappearance, Jonny sets out to look for clues and a blood-soaked coming-of-age story takes its course. Jennifer Reeder's new feature-length film is a dark, queer-feminist genre mix of body horror, gore and mystery. As in her earlier works, she looks at the world predominantly through the eyes of her young protagonists who, armed with biting humour and an unbroken sense of justice, manage to wrest moments of light-heartedness and solidarity from the twisted world of adults.
A Rainha Diaba (The Devil Queen)
Direction: Antonio Carlos da Fontoura
Brazil, 1973, 99 Min.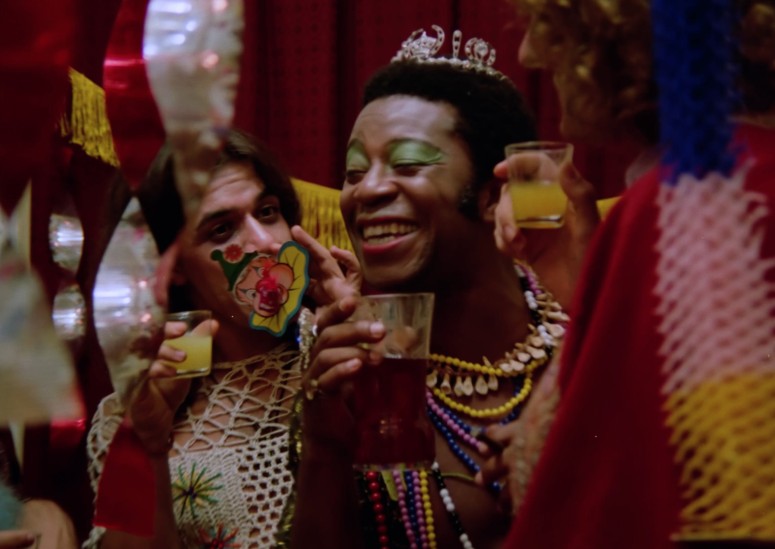 17.02. / 22:00 Zoo Palast 2
19.02. / 10:00 Akademie der Künste
21.02. / 17:00 Werkstattkino@silent green

The Black gay "Devil's Queen" (her real name is never mentioned) rules the underworld of Rio de Janeiro from the back room of a brothel. Her eyes thick with green eyeshadow, her gaze falls mercilessly upon the members of her drug cartel. The same jackknife can be used either to shave her legs or to slit open traitors. But her reign of terror is unstable; resistance is brewing. Soon, everyone is waging war against each other to replace the queen: the favela gangsters against the gays, the drag queens against the sex workers. People with few chances in bourgeois life. Fontoura's garish pulp construction stands for popular Brazilian cinema during the military dictatorship, whereby power relations were exaggerated in nihilistic fashion. Much like in Karim Aïnouz's Madame Satã (2002), legendary 1930s gangster figure João Francisco dos Santos serves here as an inspiration, who this time is transposed into the 1970s as an early representation of queerness. Milton Gonçalves plays her with various voices, and the dichotomous concept of masculinity – which allows no shades of grey between macho and queen – dissolves here into glitter and air.
Silver Haze
Direction: Sacha Polak
Netherlands, Great Britain, 2023, 103 Min.
TEDDY nominated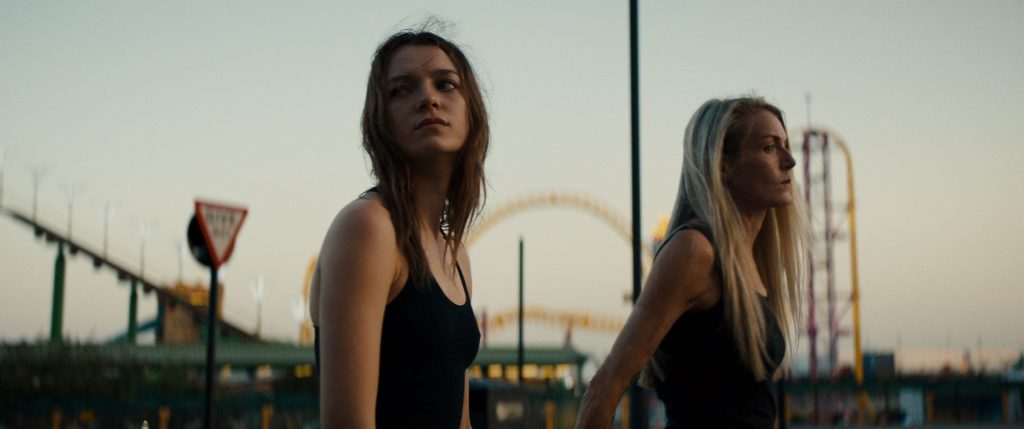 19.02. / 16:00 International
20.02. / 22:00 Cubix 7
21.02. / 16:00 Cubix 5
22.02. / 18:00 fsk Kino
23.02. / 12:15 Haus der Berliner Festspiele
25.02. / 22:00 Zoo Palast 2

When 23-year-old Franky hears the words "I love you" from her boyfriend after sex, her response is merely: "Whatever, I'll see you later." As a child, she was seriously injured by a fire and this has left its mark on more than just her body. For 15 years, she has been trying to bring those responsible to justice. Franky is now working as a nurse in the very hospital where, back then, her life was saved. She is a welcome sight in every room and finds the right words for every patient, including the impetuous Florence. The two fall in love, and Franky runs away from her domineering family in London's working-class Dagenham to find instead a safe haven with Florence and her patchwork family. But the past will not let her rest, and it is not long before cracks begin to appear in her relationship with Florence. Silver Haze is the second collaboration between director Sacha Polak and non-professional actor Vicky Knight. The story is based on improvisations and recollections of true events from Vicky Knight's life. The sensual camera captures images that are immediate and raw but also gently poetic.
Sisi & Ich (Sisi & I)
Direction: Frauke Finsterwalder
Germany, Switzerland, Austria, 2023, 136 Min.
19.02. / 18:00 Zoo Palast 1
20.02. / 09:30 Verti Music Hall
21.02. / 18:00 Cubix 9
25.02. / 18:30 Zoo Palast 1

Irma Countess von Sztáray does not have it easy. Shortly before her application to become lady-in-waiting to Empress Elisabeth of Austria and Queen of Hungary known as "Sisi", Irma gets a bloody nose from her strict mother in all the excitement. Then, at court, she is put on display like a prize cow and interrogated. At Sisi's summer residence on Corfu, Irma first has to prove her athleticism in sadistic exercises and is then put on a diet of cocaine extracts before she finally meets the moody and erratic empress in person. In between laxative teas and watery soups, hikes and beauty treatments, the two very different women quickly become close – though only as close as Sisi will allow, naturally. But every summer has an end, and when they return to Vienna, the lives of Sisi and Irma change drastically. In her wild reinterpretation of the oft-told "Sisi" myth, Frauke Finsterwalder unleashes two acting forces of nature – Susanne Wolff and Sandra Hüller – on each other and allows them to upstage each other. With stunning costumes by Tanja Hausner and set to a soundtrack by Nico, Portishead and Le Tigre, the film transports us to a world dominated by women to which, apart from the queer maids, only the gay Archduke Viktor has access.
Taifū kurabu (Typhoon Club)
Direction: Shinji Sōmai
Japan, 1985, 115 Min.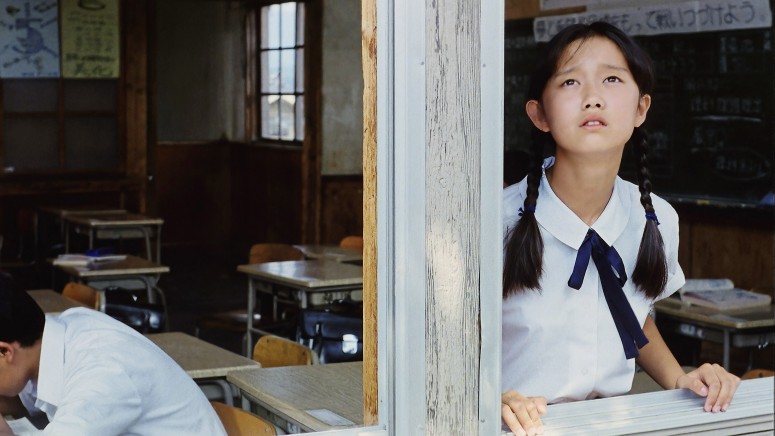 21.02. / 19:00 Cubix 3
22.02. / 13:00 Cubix 6

This school-age tragedy is set in a secondary school in Tokyo over five days during which a typhoon grows, rages, and abates. After class clown Akira is caught watching his fellow students partying at the school's indoor pool, he is deemed a peeping tom and held underwater so long he almost drowns. Meanwhile, the teacher who has been summoned has his own problems: the mother and uncle of a fellow teacher with whom he is having an affair are trying to force him to marry her, so he doesn't have much attention to spare for the woes of his pupils. The children talk about life, death, and reincarnation; about a lesbian couple among them, and about the typhoon. As the storm draws closer, a sense of aggression swells among the schoolchildren … The storm of emotions in Typhoon Club is unleashed with the insistence of a force of nature. In an escalating rondel of episodes, including a brawl and an attempted rape, the film depicts a"spring awakening" with feelings erupting like hot lava flows. It captures the self-sufficient world of youth poised between exuberance and depression, while the camera keeps a respectful distance.
TÁR
Direction: Todd Field
USA, 2022, 158 Min.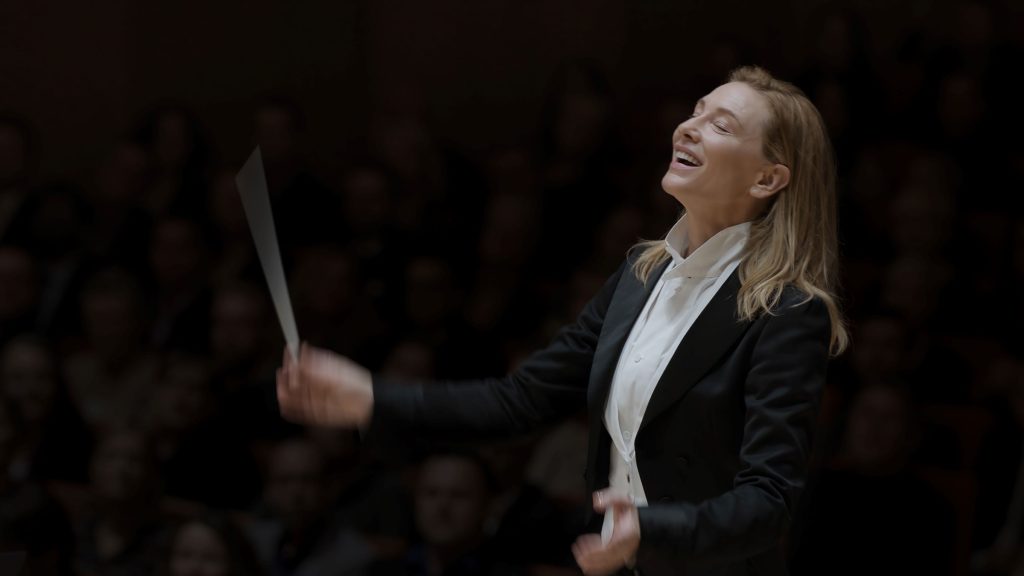 23.02. / 22:00 Berlinale Palast
25.02. / 13:15 Zoo Palast 3
25.02. / 13:15 Zoo Palast 4
25.02. / 13:15 Zoo Palast 5

Talented conductor Lydia Tár has established herself in the male-dominated world of classical music. When she arrives in Berlin as the first woman appointed to conduct a major German orchestra, she is at the peak of her career. Between commitments and concerts on both sides of the Atlantic, she is preparing for a much anticipated recording of Mahler's Symphony No. 5. But a shadow suddenly falls over this charismatic figure; her performance on the podium suffers and her status begins to falter. Past decisions and the impact they had on a young musician resurface and Tár risks falling victim to the same obsessions again, complicating her relationship with her concertmaster and partner (played by Nina Hoss) and jeopardising her career and the reputation of the entire orchestra. TÁR, which according to director Todd Field is a film "by" Cate Blanchett, without whom it would never have seen the light of day, is the portrait of a memorable female figure, ambitious and complex, that takes a critical look at the classical music business. A film capable of expressing an extraordinary musical passion, and also a tribute to Berlin and what makes it the city it is.
Viver Mal (Living Bad)
Direction: João Canijo
Portugal, France, 2023, 125 Min.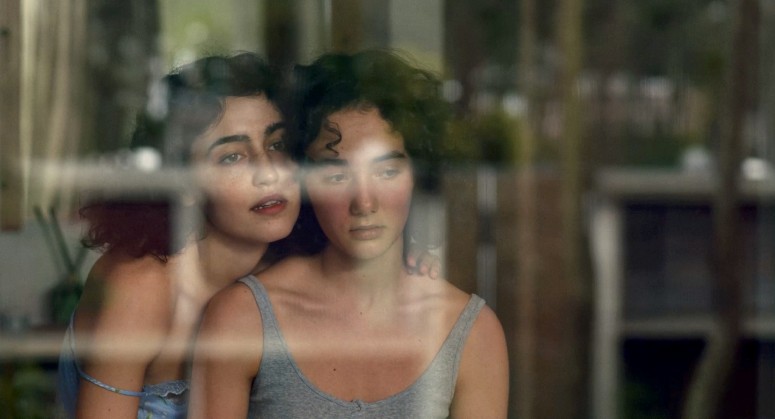 23.02. / 12:30 Akademie der Künste
24.02. / 10:30 International
24.02. / 13:30 Zoo Palast 5
24.02. / 22:00 Cubix 5

Five women are running an old hotel and trying to save it from inexorable decay. Guests arrive over the course of a weekend: a couple bears the wounds of a long-term misunderstanding; a domineering mother interferes in her daughter's relationship; two girls try to save their own love story in the face of opposition from a possessive mother. Viver Mal is the reverse shot of Mal Viver, which is screening in the Competition: here, João Canijo reveals everything that was floating in the depth of field in this film's mirror image. Reality becomes the intertwining and multiplication of different points of view; the intersection between what can be seen and what the eye misses. Like a play of light reflections, Viver Mal is Mal Viver in another dimension. The image is distorted, but at the same time seeks a new definition by relaunching itself into infinity.