Hummingbirds
Direction: Silvia Del Carmen Castaños, Estefanía "Beba" Contreras
USA, 2023, 77 Min.
TEDDY nominated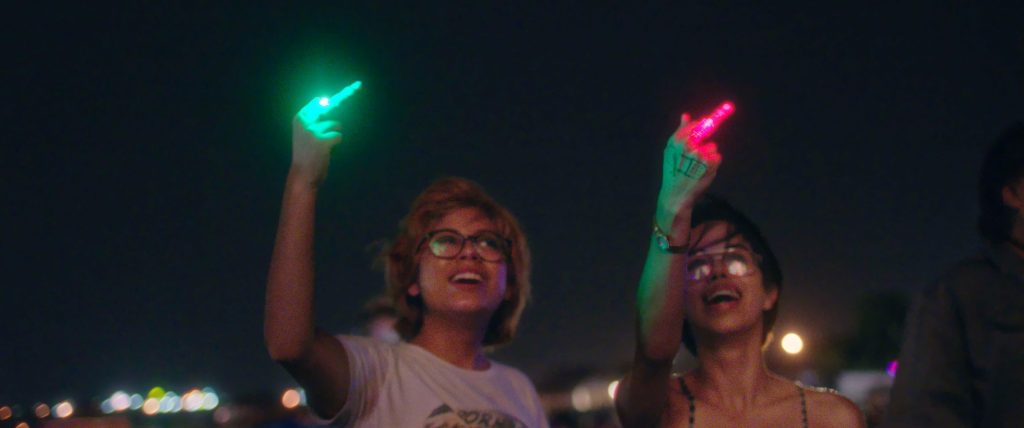 21.02. / 20:00 Urania
22.02. / 15:30 Cineplex Titania
23.02. / 18:30 Filmtheater am Friedrichshai
24.02. / 12:45 Cubix 8
25.02. / 15:30 Zoo Palast 1

"I want to remember this time, last time, and next time. I want to remember it all with no parts missing, because I appreciate even the bad times." In Laredo, a city in southern Texas on the Mexican border, best friends Silvia and Beba know that the long summer nights of their teenage years cannot last forever. Their hang-out spots are so familiar but, stuck in an immigration process over which deportation hangs as a constant possibility, home still seems a fragile concept. Between bars, drive-thrus, friends' couches and the border wastelands, they confront the stresses of survival, the future, and community building. For them, this means protest action for legal abortion and against border control abuses, in a politically divided America. But the dusty half-light is also a time for poetry and dreams. Their laughter and creative expression cement a sense of solidarity and belonging in togetherness.
I Heard It through the Grapevine
Direction: Dick Fontaine
USA, 1982, 91 Min.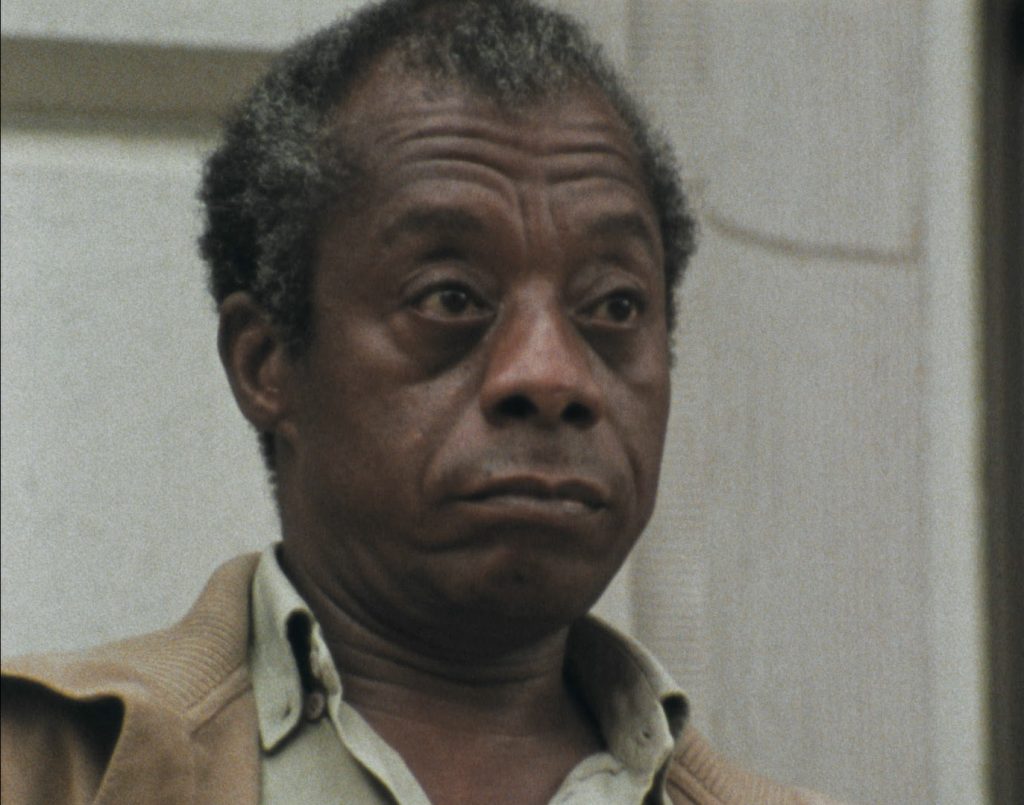 19.02. / 17:30 Kino Arsenal 1
22.02. / 15:00 Delphi Filmpalast

Two decades after the Civil Rights Movement, James Baldwin revisits historical places stretching from the South to the North – from Selma and Birmingham, Alabama to Atlanta, Georgia and on to the battleground beaches of St. Augustine, Florida and the Dr Martin Luther King Memorial in Washington, D. C. On this journey down memory lane, he engages in conversations with friends, activists and fellow writers such as Amiri Baraka, Oretha Castle Haley and Chinua Achebe, reflecting on the past events that sparked the fight against racial segregation, the attacks on churches, racist police brutality and the arbitrary injustices which the Black population had to endure. Questioning their own legacy, these luminaries look at the present and how little has actually been achieved in the wake of the movement, and we, the audience are equally encouraged to reflect on our own era. Dick Fontaine skillfully weaves archival materials into the accounts, making his film at once a poignant historical document and highly relevant today in the context of the Black Lives Matter movement.
Joan Baez I Am A Noise
Direction: Karen O'Connor, Miri Navasky, Maeve O'Boyle
USA, 2023, 113 Min.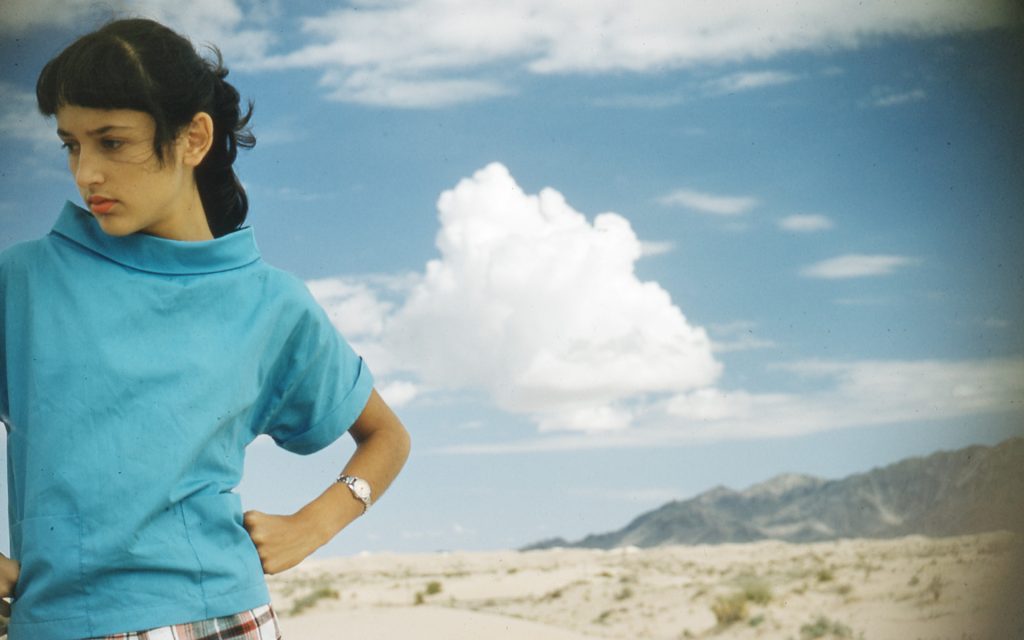 17.02. / 16:00 International
18.02. / 15:30 Cubix 9
19.02. / 14:00 Thalia – Das Programmkino (Potsdam)
22.02. / 19:00 Haus der Berliner Festspiele
23.02. / 09:30 Cubix 9
24.02. / 12:45 Verti Music Hall

Since her debut at the age of 18, musician, civil rights campaigner and activist Joan Baez has been on stage for over 60 years. For the now 82-year-old, the personal has always been political, and her friendship with Martin Luther King and her pacifism have shaped her commitment. In this biography that opens with her farewell tour, Baez takes stock in an unsparing fashion and confronts sometimes painful memories. She not only shares her successes but also speaks openly about long-standing psychological problems and therapies, about family, drugs, ageing and questions of guilt and forgiveness. She makes it clear that, during her relationship with the very young Bob Dylan, she used her celebrity to launch his career. Her disappointment at her later estrangement from him becomes palpable. Thanks to a long-term friendship with one of the film's directors, Karen O'Connor, Baez granted the directing trio access to the "inner demons" that have plagued her since youth. Their film interweaves diary entries and a wealth of partly previously unseen archive material with extensive conversations with Baez, as well as backstage moments from the tour. An intimate portrait that will not only be of interest to her fans.
Kokomo City
Direction: D. Smith
USA, 2023, 73 Min.
TEDDY nominated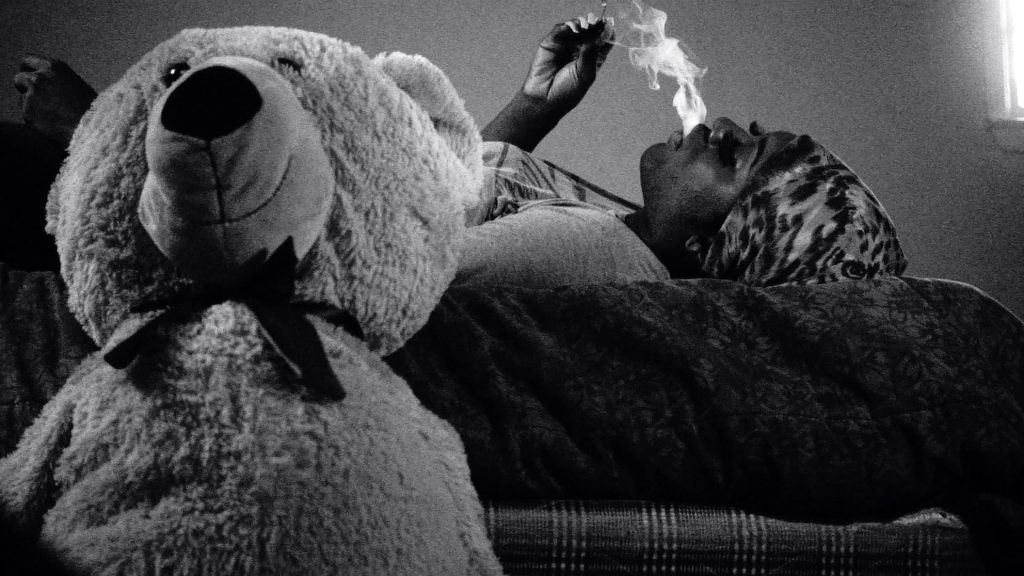 21.02. / 19:00 Zoo Palast 2
22.02. / 13:00 International
23.02. / 10:00 Cubix 7
24.02. / 15:30 Cubix 9
26.02. / 19:00 Cubix 5

Morning routines and conversations in bed, gossip and real talk. In encounters and interviews, D. Smith portrays four Black trans sex workers in New York and Georgia. The protagonists discuss their lives with relish but without any sugar-coating. The conversations that emerge are deep and passionate reflections on socio-political and social realities as well as perceptive analyses of belonging and identity within the Black community and beyond. Dramatisations and reconstructions, performative interventions and associative collages of biographical set pieces are brought together organically in haunting black-and-white images accompanied by a carefully deployed soundtrack. Dreams and memories, battles fought and crises overcome are openly addressed without skirting topics such as precarity and violence. The protagonists also tell us about their lovers, friends and families, and how these relationships are marked by taboos and fetishisation, but also by their own desires. This vibrant portrait gives them space for their uninhibited and defiant narratives and undermines white, cis-heteronormative assumptions and stigmatisations.
Llamadas desde Moscú (Calls from Moscow)
Direction: Luís Alejandro Yero
Cuba, Germany, Norway, 2023, 65 Min.
TEDDY nominated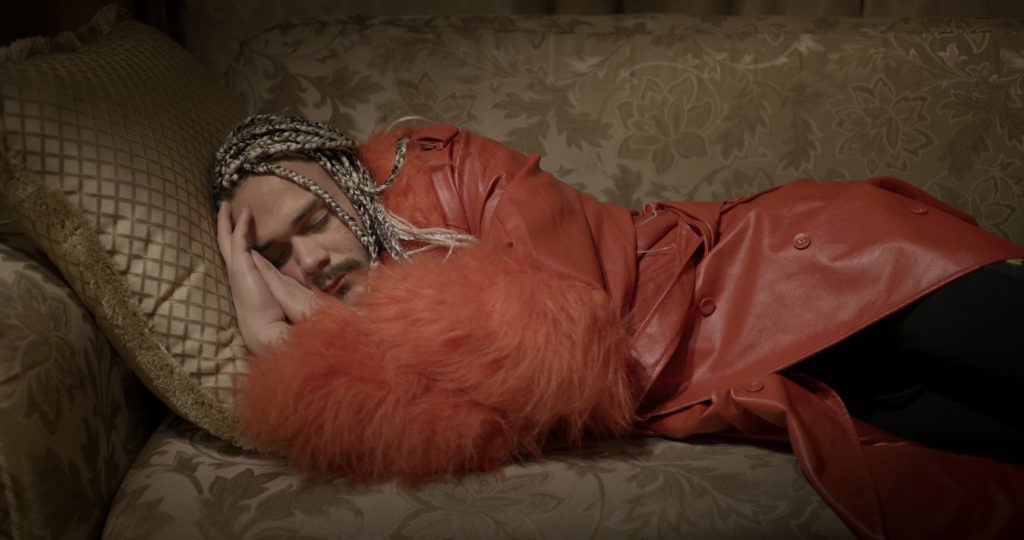 22.02. / 19:00 Cubix 7
23.02. / 17:00 Werkstattkino@silent green
24.02. / 21:30 Zoo Palast 2
26.02. / 14:00 Kino Arsenal 1

The apartment is so high up that the noise of the city below barely penetrates, the sound of the traffic and the passing trains merges with the wind and the ventilation system, a constant background hum. It only recedes when the four young Cubans speak, although they're never seen together, they just talk to their phones and their phones respond, conversations with loved ones, sales consultations, advice services for immigrants, chats with the director, news reports, lip-synced pop renditions, calls not always picked up. They can be as fabulous as they want in the apartment, but the lift that brings them down to the Moscow streets is already a different space, where you stare out in front of you and avoid attracting attention; Russia and Cuba are so very far apart. It's hard not to feel melancholy when faced with an emptied-out city and endless snow, and this winter is unlike all the others, not just darkness, but war and disease, signs of the times. But hope is still there, waiting at the other end of the line, with calm, with patience, home is many things at once, what else can it be right now? It's small comfort, but there's no comfort too small: everything little by little.
Love to Love You, Donna Summer
Direction: Brooklyn Sudano, Roger Ross Williams
USA, 2023, 105 Min.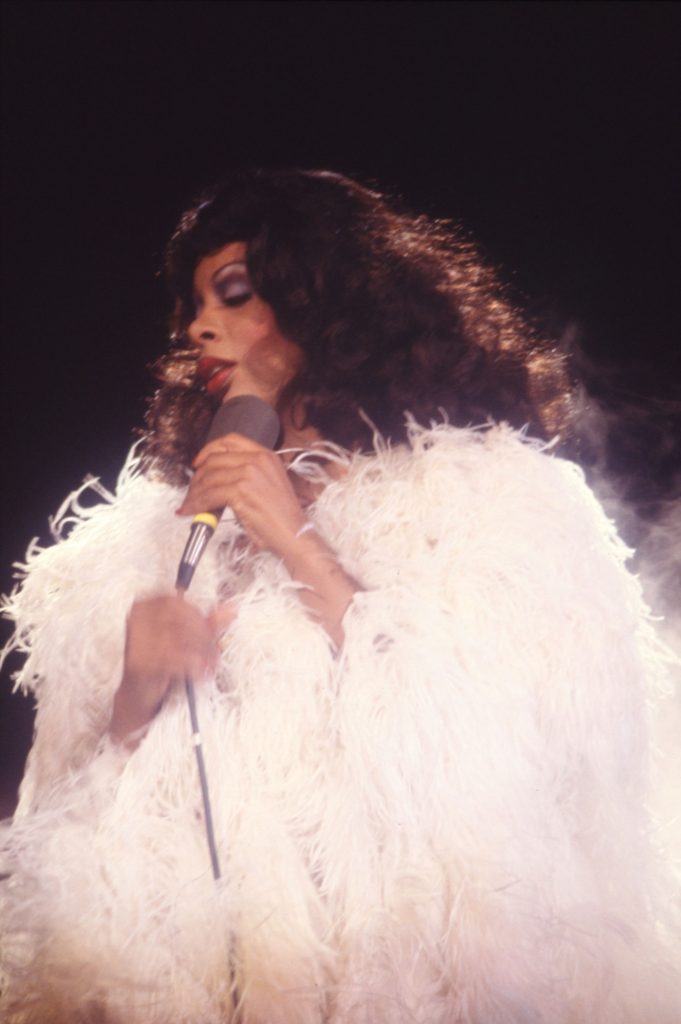 21.02. / 15:00 Haus der Berliner Festspiele
22.02. / 18:30 Verti Music Hall
24.02. / 22:00 International

Love to Love You, Donna Summer tells the extraordinary story of disco queen Donna Summer through a rich archive of unpublished film excerpts, home video, photographs, artwork, writings, personal audio and other recordings that span the life of one of the most iconic performers ever to shake a room to its timbers. From her early career with Giorgio Moroder in Germany, to later years more focused on spirituality and family life as a shelter from troubles associated with both notoriety and intimate wounds, her story is all the more special for being told in the first person – both singular and plural. Oscar-winning director Roger Ross Williams and Summer's daughter Brooklyn Sudano's film has benefitted from Sudano's privileged perspective, and her access to family members has helped gather a treasure of memories and material. But the intelligence and effect of the duo's filmmaking approach itself is truly striking. Thanks to the skilful assimilation of audio testimonies into this wealth of images, we are able to discover – or rediscover – how complete an artist Donna Summer was. A key creator of her innovative hit songs, an articulate and funny entertainer and even a talented painter, this emancipated woman invented a lot – herself included.
No Stranger at All
Direction: Priya Sen
India, 2022, 40 Min.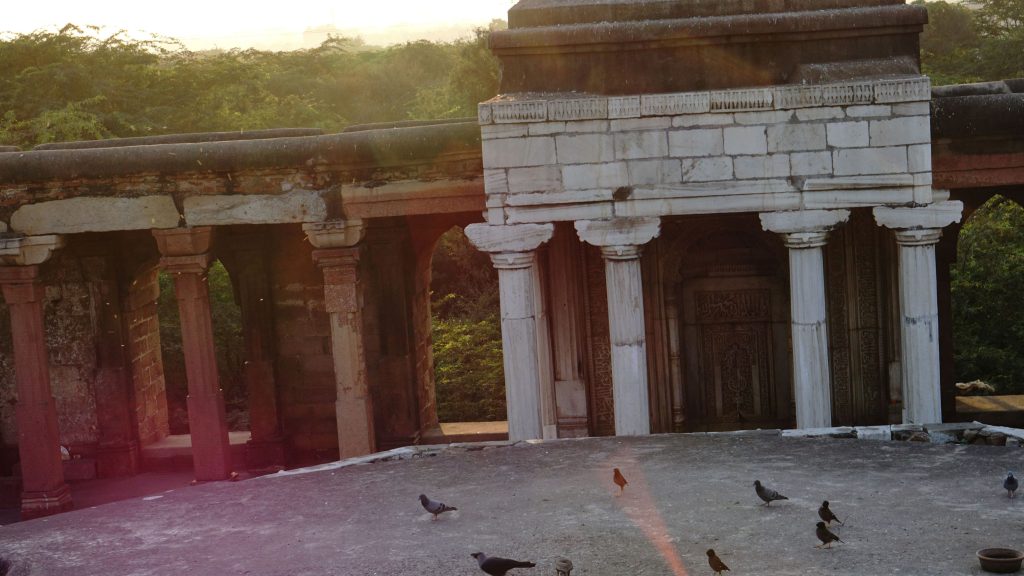 20.02. / 13:30 Kino Arsenal 1
22.02. / 20:00 Werkstattkino@silent green

"For two years starting in 2020, this work has been forming along the edges of disquiet and premonition, in fragments and intensities, through wandering and not-staying. It has tried to find language for and ways across the bizarre upheavals of social and political values with the rise of fascism in India and a global pandemic. It has insisted on being amongst the things that keep from falling apart. Filmed in Delhi, these incomplete fictions are of the people, places, and protests that keep the language of hatred at bay and absorb the city's grief and euphoria. In them are the continuous echoes of a violent and tenuous present. The false closures and tenuous associations in this video/essay compose a timeline of the city at an angle through the time of this work. There is a shadowy sense of a protagonist who un-dreams it all; a stranger, who it turns out, is no stranger at all." Priya Sen
Notre corps (Our Body)
Direction: Claire Simon
France, 2023, 168 Min.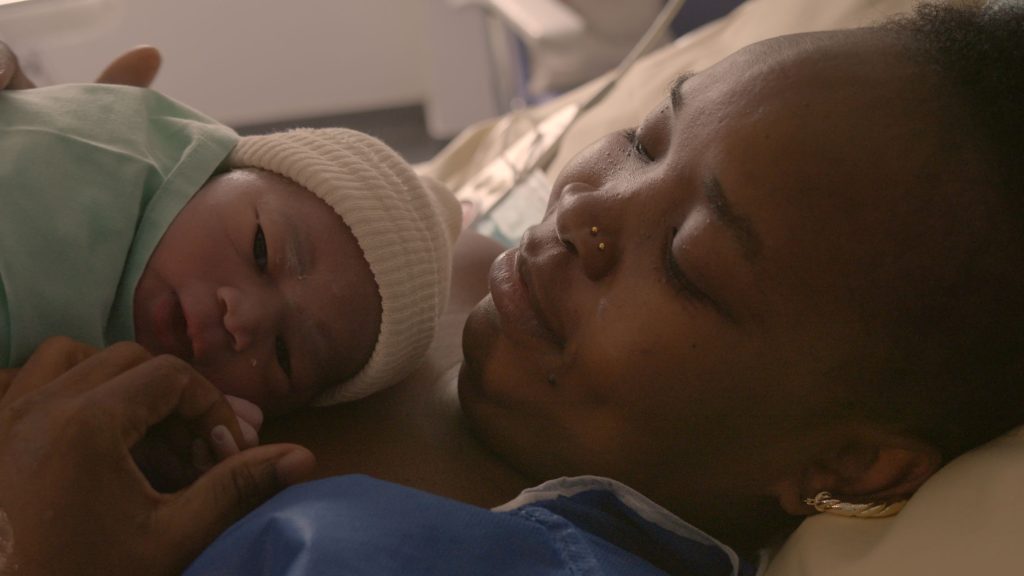 17.02. / 19:00 Delphi Filmpalast
18.02. / 14:00 Werkstattkino@silent green
24.02. / 17:00 Cubix 7

A teenager is sitting in the doctor's consultation room, the camera films her from behind so that she remains anonymous. She tells the doctor how she got pregnant. Her boyfriend had assured her he would take care. Now she has to make a difficult decision. You can feel her anguish in every sentence she utters. And there's no sign of the boyfriend. This is one of the the first scenes in Claire Simon's impressive documentary Notre corps. With a gaze full of tenderness, the French director looks around a gynaecology clinic in Paris, collecting scenes of births and cancer diagnoses, consultations on endometriosis and hormone therapy for an older trans woman. The film that emerges along the way starts off observational before becoming ever more personal, a film about what it means to live in a female body and a wonderful example of the power of documentary cinema. Notre corps gathers together experiences with which one usually feels left alone; it makes the structures visible that deem troubles individual; it reveals the extent to which the things we don't dare to talk about have a societal dimension and need to be discussed.
Orlando, ma biographie politique (Orlando, My Political Biography)
Direction: Paul B. Preciado
France, 2023, 98 Min.
TEDDY nominated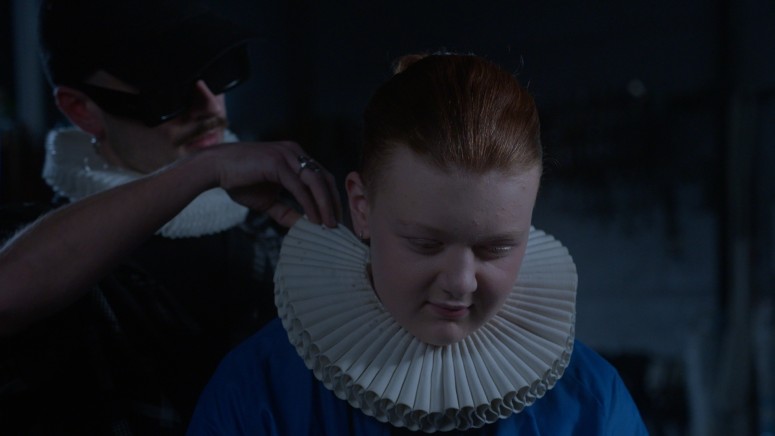 18.02. / 13:00 Akademie der Künste
19.02. / 10:30 International
19.02. / 13:30 Zoo Palast 3
19.02. / 13:30 Zoo Palast 4
19.02. / 13:30 Zoo Palast 5
19.02. / 22:00 Cubix 5

Virginia Woolf's "Orlando" tells the story of a young man who grows up to become a 36-year-old woman. Almost a century after its publication, Paul B. Preciado speaks to Virginia Woolf to tell her that her fictional character has become a reality. The transition of Orlando's body now lies at the root of all non-binary bodies and there are Orlandos all over the world. Through the authentic voices of other young bodies undergoing metamorphosis, Preciado retraces the stages of his personal transformation through a poetic journey in which life, writing, theory and image merge freely in the search for truth. Every Orlando, he says, is a transgender person who is risking his, her or their life on a daily basis as they find themselves forced to confront government laws, history and psychiatry, as well as traditional notions of the family and the power of multinational pharmaceutical companies. But if "male" and "female" are ultimately political and social fictions, Orlando, ma biographie politique shows us that change is no longer just about gender, but also about poetry, love and skin colour.
This Is the End
Direction: Vincent Dieutre
France, 2023, 108 Min.
TEDDY nominated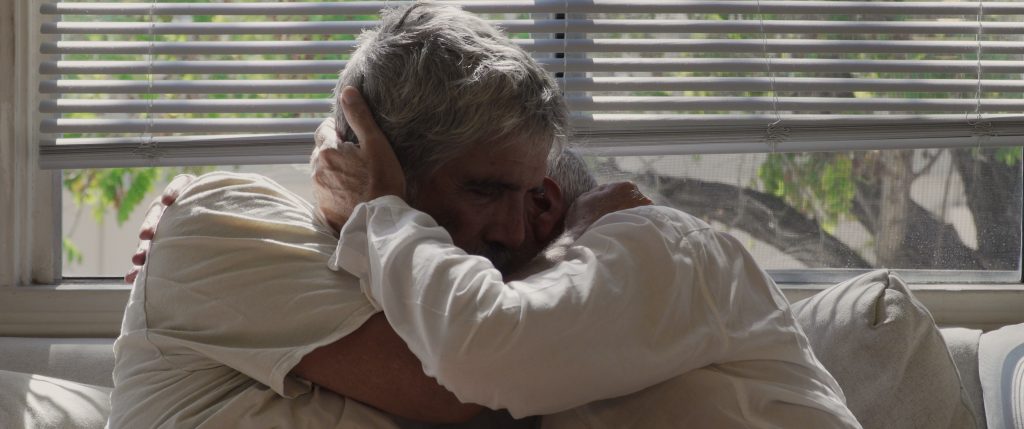 19.02. / 18:00 Delphi Filmpalast
21.02. / 16:00 Cubix 7
24.02. / 11:00 Kino Arsenal 1
26.02. / 10:00 Zoo Palast 2

During the pandemic, the European filmmaker travels to Los Angeles, which is no stranger to spectacle and disaster. Under the Hollywood sign, being constantly in motion is de rigueur: never stop, never look too closely, never develop a feeling of being here. Long tracking shots from the safety of the Ford Mustang take in the city, whose shimmering surfaces reflect back to the filmmaker his own perspective, shaped by cultural criticism. The voids diagnosed by Baudrillard and Bégout, the missing connections, the meaninglessness, the end of the world which has perhaps already occurred, look surprisingly exciting through the tired eyes of the Old World: a 40-year-old love story is rekindled, love's movements fall out of the cool flow of time, coyotes conquer the gardens, snakes swim in the pools. A chorus of actors share doomsday poems by E. E. Cummings, Ocean Vuong, Claudia Rankine and more with each other; these voices from the New World interrupt the French commentary. And two 70-plus bodies from two extinct worlds synchronise tenderly with the cinema of attractions.
Transfariana
Direction: Joris Lachaise
France, Colombia, 2023, 153 Min.
TEDDY nominated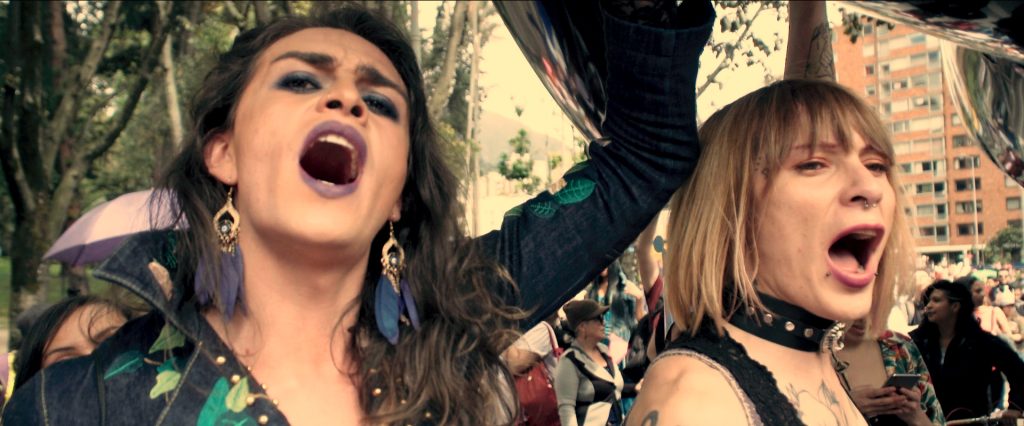 19.02. / 15:00 Cubix 9
20.02. / 18:00 Cineplex Titania
21.02. / 21:15 Akademie der Künste
22.02. / 21:30 Cubix 2
23.02. / 15:30 Cubix 5
26.02. / 10:00 Cubix 7

In a Colombian prison in 2012, the left-wing intellectual FARC rebel Jaison and the hitherto apolitical trans former sex worker Laura fall in love. Their bond initially causes distrust within the FARC, but the charismatic Jaison is able to dispel such misgivings by calling for a common class struggle, and evoking a sense of solidarity that draws on the shared experience of discrimination. This utopia of a just world sees trans activists stand together with disarmed FARC fighters at demos in Bogotá's red-light district and in FARC camps in the mountains. Thus, the TransFARC begins to fight together for a society where trans rights are part of the peace treaty and where shared parenthood is possible for trans sex workers such as Daniela and Max. The FARC has been portrayed many times in documentaries in recent years, but director Joris Lachaise comprehensively depicts an entirely new aspect. His film organically interweaves different periods and footage shot by the protagonists themselves in various prisons. The title of the film, Transfariana, refers to the female FARC members, the "Farianas".