Alis
Directors: Clare Weiskopf, Nicolás van Hemelryck
Colombia, Romania, Chile, 2022, 84′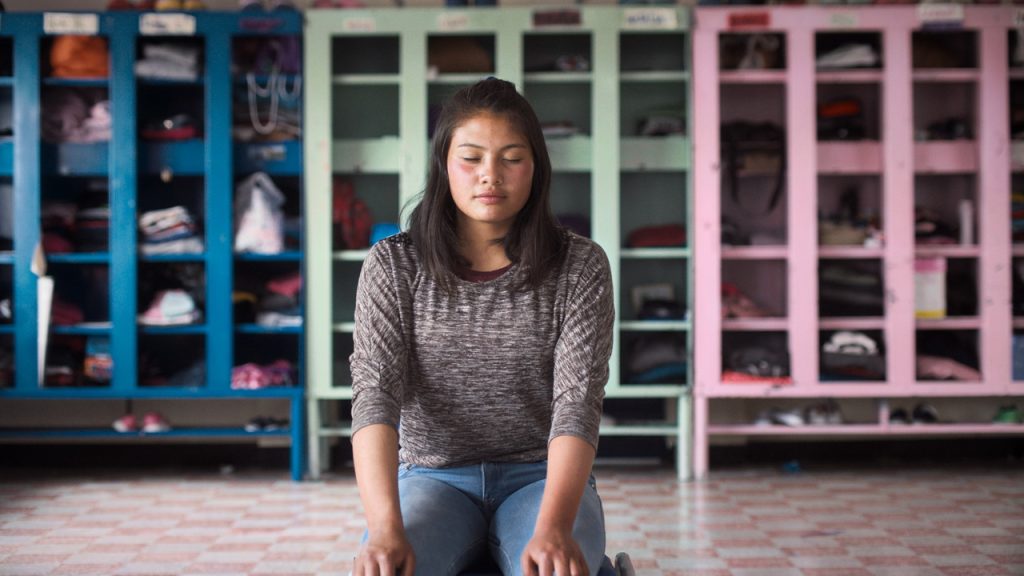 "Freedom means to live in the world of her choice. One without fights and without all that she went through. A world without discrimination. Freedom is the most beautiful thing. A place where she can be the happiest person in the world."
In a home in Columbia, ten young women take a seat, one after another, and close their eyes. They are asked to picture Alis, an imaginary friend, and to bring her story to life in a creative dialogue with the filmmakers. Like the interviewees, Alis used to live on the streets of Bogotá. This imaginary companion is the seed for an extraordinary documentary format, serving as a reflective and delicate point of entry to the protagonists' own stories. Alis becomes a surface for the projection of past traumas, or the travails of companions who fell by the wayside, and also for life visions and desires for the future. The imaginary friend is a blank slate for exploring individual ideas of freedom, as well as battles that have yet to be fought.
Ak, Mark ve Ölüm
(Love, Deutschmarks and Death)
Director: Cem Kaya, Germany, 2022, 96´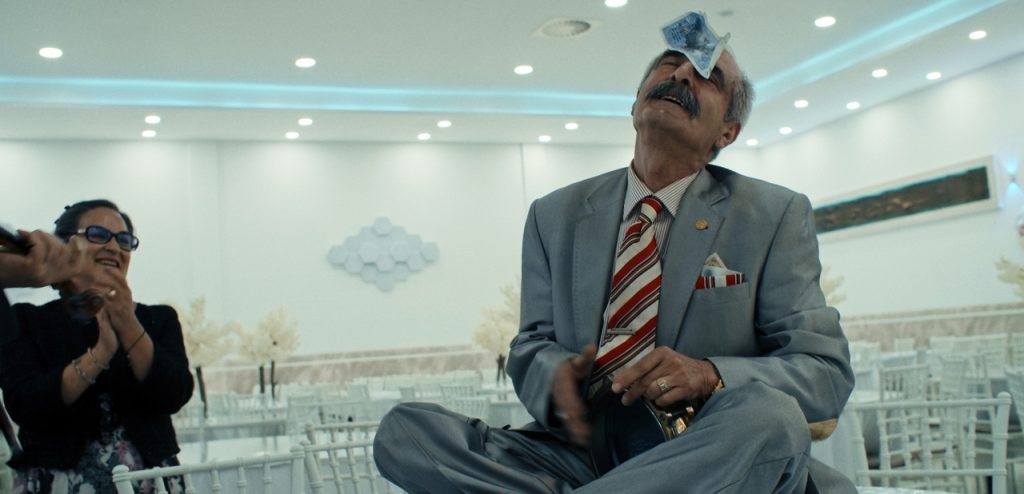 The German Federal Republic's 1961 recruitment agreement with Turkey not only brought "guest workers" to Germany but also their music. Cem Kaya's dense documentary film essay is a tutorial in Turkish-German recent history that tells a tale of assembly line jobs, homesickness and family reunification, the bazaar in the elevated railway station at Berlin's Bülowstraße, xenophobia and racism, the wistful songs of the early years and the hip-hop of the post-reunification period. These are the stories shared by musicians beginning with Metin Türköz and Yüksel Özkasap, to the psychedelic Derdiyoklar and the chart-topping rapper Muhabbet. Their music has evolved a long way from that of German bands and has always developed out of the Turkish community and its desires. This is the world of Radio Yilmaz, various music cassette labels, protest rocker Cem Karaca's German exile, and wedding bands that also sing in Kurdish and Arabic to meet the demands of the market. Extensive archival research and an interest in Turkish popular culture are recurring themes in Cem Kaya's work. With Ak, Mark ve Ölüm, he has created a rhythmic and vividly narrated cinematic encyclopaedia of Turkish music in Germany.
Brainwashed: Sex-Camera-Power
Director: Nina Menkes
USA, 2022, 107´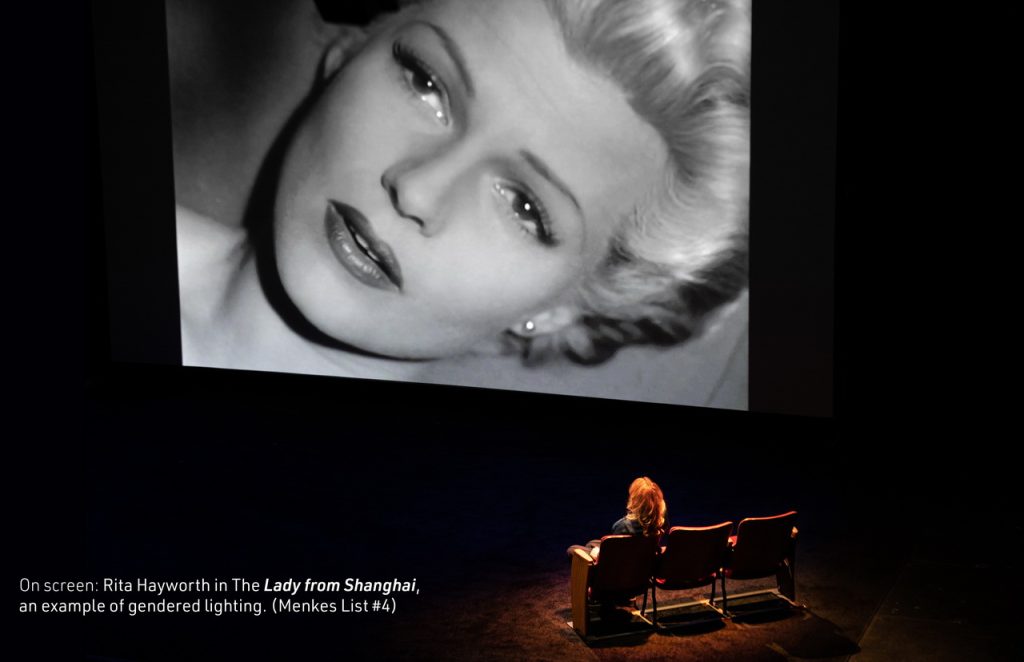 Since 2017, #MeToo and the no-longer-covered-up abuse of countless women by Harvey Weinstein have called many things into question in the film industry. This documentary analysis of the male gaze in cinema is based on Nina Menkes' lecture "Sex and Power: The Visual Language of Oppression". In it, Menkes uncovers patriarchal narrative structures that lie behind supposedly classic set-ups and camera angles. Making use of feminist film theorist Laura Mulvey's theses on the objectification and sexualisation of the female body, she shows how aesthetic decisions such as camera movement or lighting influence the perception of women on screen, and how shot design functions as an instrument and a mirror of power relations. In doing so, she determines a connection between established film language and a culture of misogyny that leads to the abuse of women beyond the screen. Her individual analyses of scenes from 120 years of film history demystify many a cult film in the independent canon – because the film language that has been shaped by the patriarchy pervades more than just Hollywood cinema.
Dreaming Walls
Directors: Amélie van Elmbt, Maya Duverdier
Belgium, France, USA, Netherlands, Sweden, 2022, 80′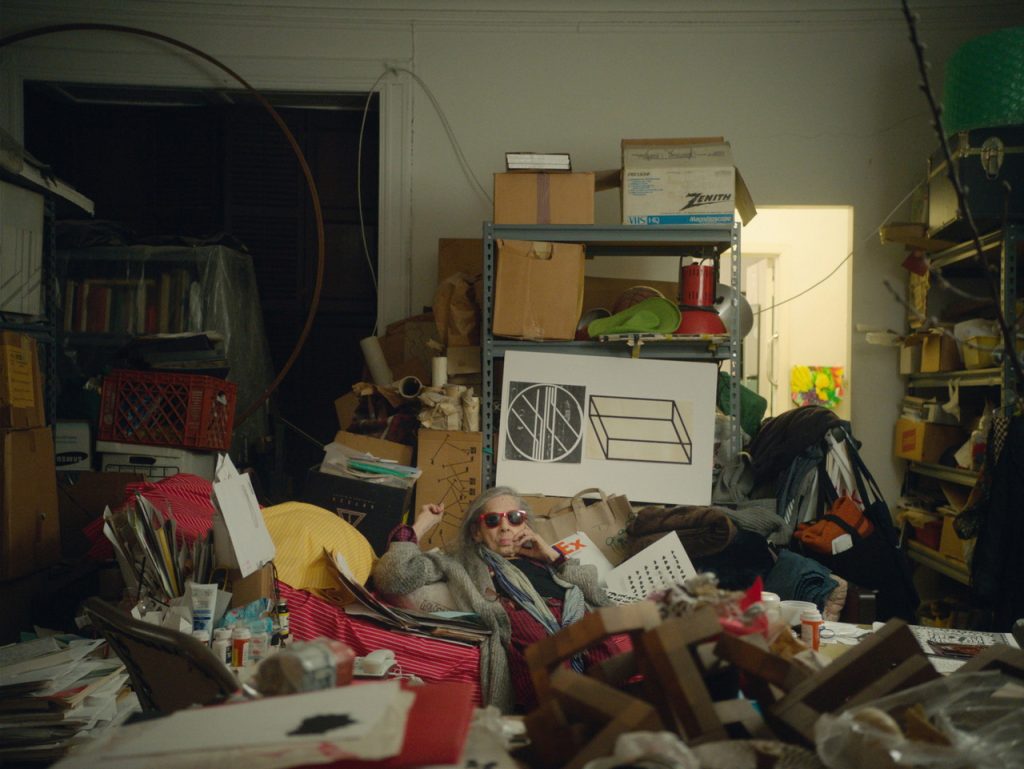 The camera hovers, lost in reverie as voices and sounds waft through the gutted rooms of a building. Archive footage is sometimes projected onto unplastered walls and at others used as a soundtrack as we continue our tour. This is the legendary Chelsea Hotel, famous as the preferred abode of New York's bohemia from the 1950s to the 1980s. Here, bourgeois society's misfits – sex workers, poets, queers and artists – were able to find cheap accommodation and form alliances. In this documentary, the remaining tenants from that era grant access to their flats and give us an insight into their lives. They are the focus of a film that interweaves the present with the ghosts of the past. The completion of eight years of luxury refurbishment ahead of the building's reopening as a hotel is eagerly awaited by some residents and dreaded by others.
By portraying the dissenters and the rooms they inhabit in such a touching way, the filmmakers have succeeded in capturing a kaleidoscopic image of an era that embraces both the pain of loss and the joy of living; that bids a fond farewell as it points towards immortality.
If from Every Tongue It Drips
Director: Sharlene Bamboat
Canada, United Kingdom, Sri Lanka, 2021, 68´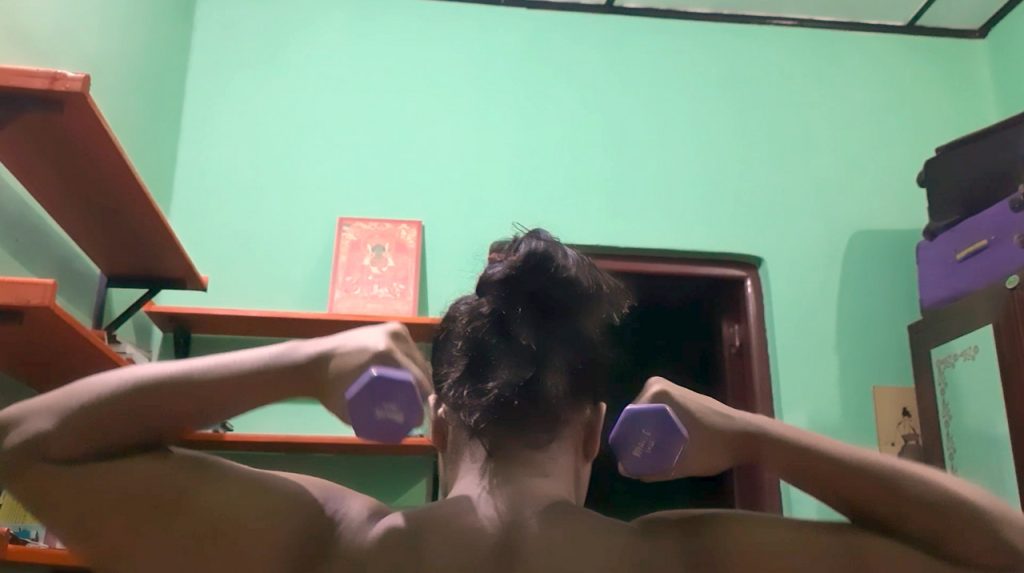 If from Every Tongue It Drips is a hybrid documentary film that uses the framework of quantum physics to explore the ways that personal relationships and political movements at once transcend and challenge time, space, identity, and location. The film follows the lives of a couple living in Batticaloa, Sri Lanka; Ponni writes Rekhti, a form of 19th-century, Urdu, queer poetry; the other, Sarala, is the camera operator. As their personal lives unfold on camera, the lines between rehearsal and reality, location and distance, self and other dissipate and reinforce one another. Simultaneously, through the poet and the camera operator's daily lives, interconnections between British colonialism, Indian nationalism, and the impact of both on contemporary poetry, dance, and music in South Asia are revealed.
If from Every Tongue It Drips explores both literal and figural translation as multiple ways of looking, embedded within the filmmaking
process, conducted through a call and response exchange of sound, text, and image between Montreal, Batticaloa, and the Isle of Skye.
The film process included working with Glasgow-based Collective Text to integrate captions into the film.
Jet Lag
Director: Zheng Lu Xinyuan
Switzerland, Austria, 2022, 111´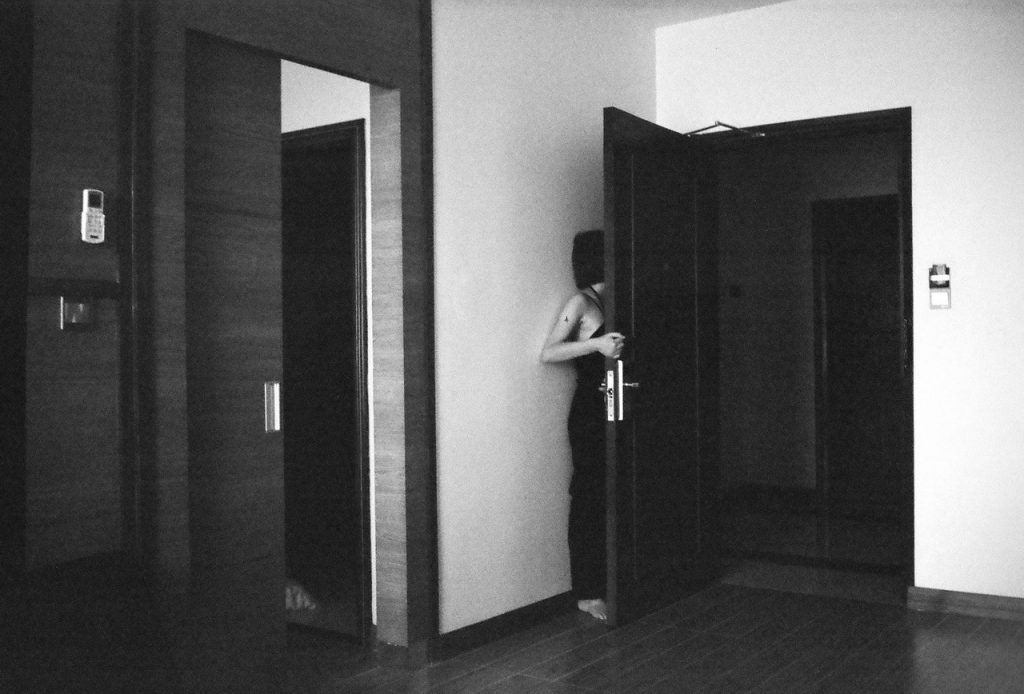 One journey begins in Graz, in April 2020, the director's trip back to China in the midst of the lockdown: flight connections on a cracked phone screen, hazmat suits on the aeroplane, tape sealing the hotel room door. But it also intermingles with another, earlier journey from the start, the family trip from China to Myanmar to find out what happened to great-grandfather, who left in the 1940s and never came back; his daughter, the grandmother, is still moved by his absence, just as the director is moved by her in turn. The director films both trips and everything around them too, that's why it's so hard to keep things apart, always the same fascination for patterns and textures, the same grainy video in black and white, the same eye for unlikely beauty, the same unflinching gaze. The true meaning of family is so very elusive, for the director, for her grandmother, for her girlfriend and their social group too; as they converse in Mandarin and English, there is love and solidarity, but also pain. The girlfriend comments that there's no main character in the film, but how could there be? Mind in one place, body still in another, jet lag is the ultimate decentred state.
Ladies Only
Director: Rebana Liz John
Germany, India, 2021, 79′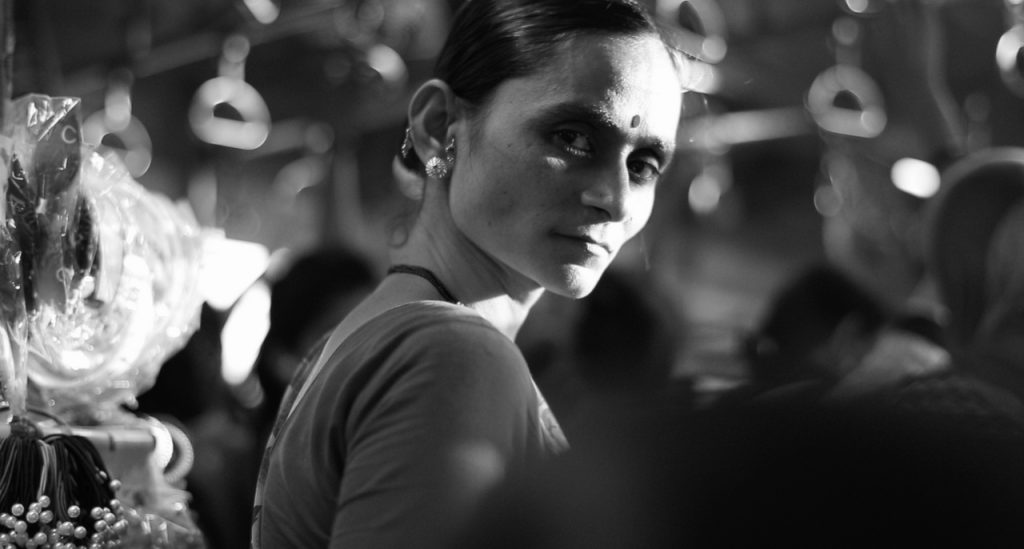 A small film crew ventures into the compartments of Mumbai's local trains that are reserved for women. "What makes you angry?" is the simple question the filmmaker poses to the train's female passengers. Acquaintances and women who are encountering each other by chance are invited to reveal their opinions and stories in a space that is public, yet protected. Their answers and observations are manifold: sometimes funny, sometimes depressing, sometimes combative, sometimes resigned, but always honest, they come together to form an increasingly complex tapestry.
Ladies Only is a feminist portrait of modern urban women in India. This documentary provides insights into their views and approaches to life, their ambitions and their freedoms in a highly industrialised world predicated on wealth – but the film's political dimension points far beyond Indian society. In passing, we experience the metropolis of Mumbai, its wild mix of cultures, languages and faces, and its colours that even seem to shine through the film's stylish black-and-white images.
Nelly & Nadine
Director: Magnus Gertten
Sweden, Belgium, Norway, 2022, 92´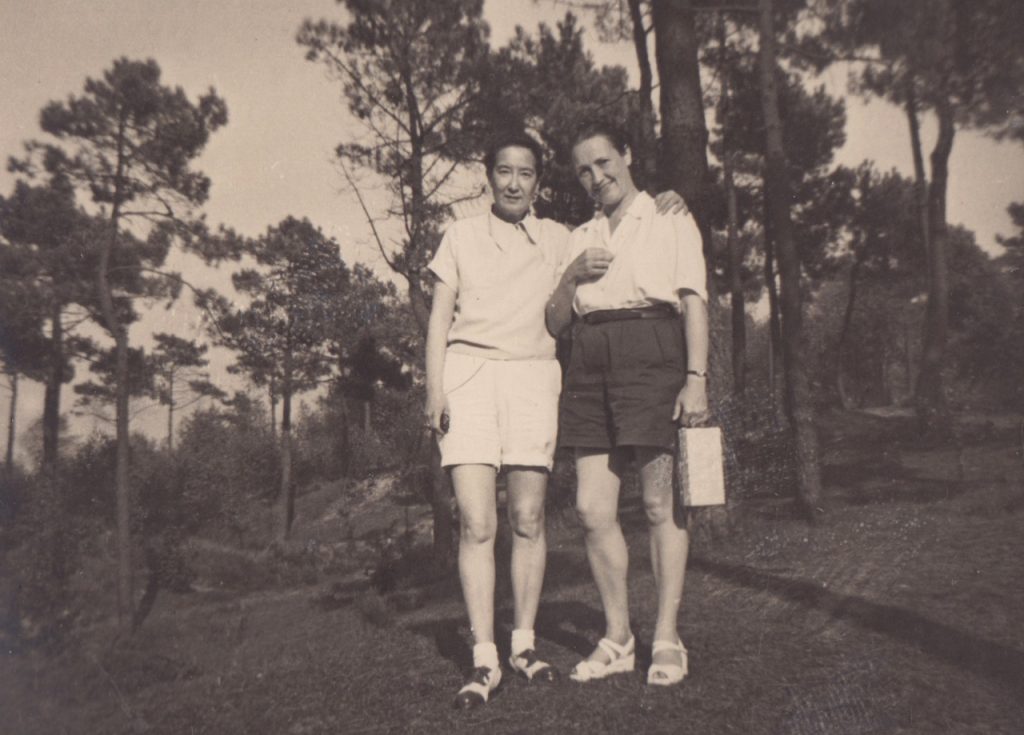 The voice of opera singer Nelly resonates in the middle of Ravensbrück concentration camp. Nelly and Nadine met for the first time at Christmas in 1944. They found each other again after liberation and were to stay together for the rest of their lives. Today, Nelly's granddaughter Sylvie is about to be confronted with her grandmother's legacy, locked in a box. The photographs, Super 8 footage and audio recordings as well as the poetic and harrowing diary entries that she comes across describe not only her grandmother's memories of the camp, but also tell the story of her life with Nadine – a relationship that was never referred to as such by the family. "Nothing is real until it's socially expressed", says historian Joan Schenkar in conversation with Sylvie.
Over a period of one year, Magnus Gertten accompanies granddaughter Sylvie on her cautious search, following the traces of the untold stories that are found in the various sources. A moving film about a deep and loving lesbian relationship and the necessity of individual and collective remembrance.
Nel mio nome
(Into My Name)
Director: Nicolò Bassetti
Italy, 2022, 93´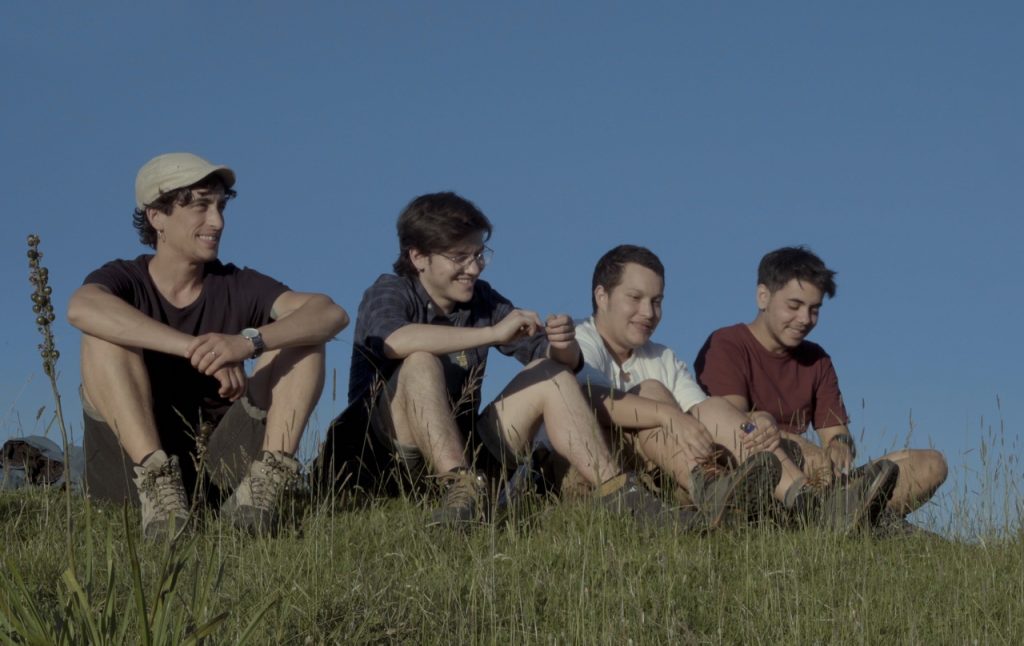 Four friends – Nic, Leo, Andrea and Raff – tell the stories of their gender transitions. Looking back on their childhood and youth, they share their personal memories and experiences. Even if they did not always conform to the social norms of femininity – all four were socialised as girls. Each of their gender biographies may be different, yet there are parallels. This helps them to understand each other and feel less alone. The discussions with partners, the choice of pronouns, the hormone therapy, decisions about surgery and dealing with the authorities – the processes are diverse, and lengthy. In the strictly binary world we live in, the decision to determine one's own gender identity is a subversive act.
Nel mio nome gives trans people a space to describe their personal paths to their own identity with the name they have chosen for themselves. The film is also a frank and sensitive depiction of the hurdles that they have had to overcome in society in order to implement the necessary social, physical and legal changes.
Sab changa si
(All Was Good)
Director: Teresa A Braggs
India, 2022, 77′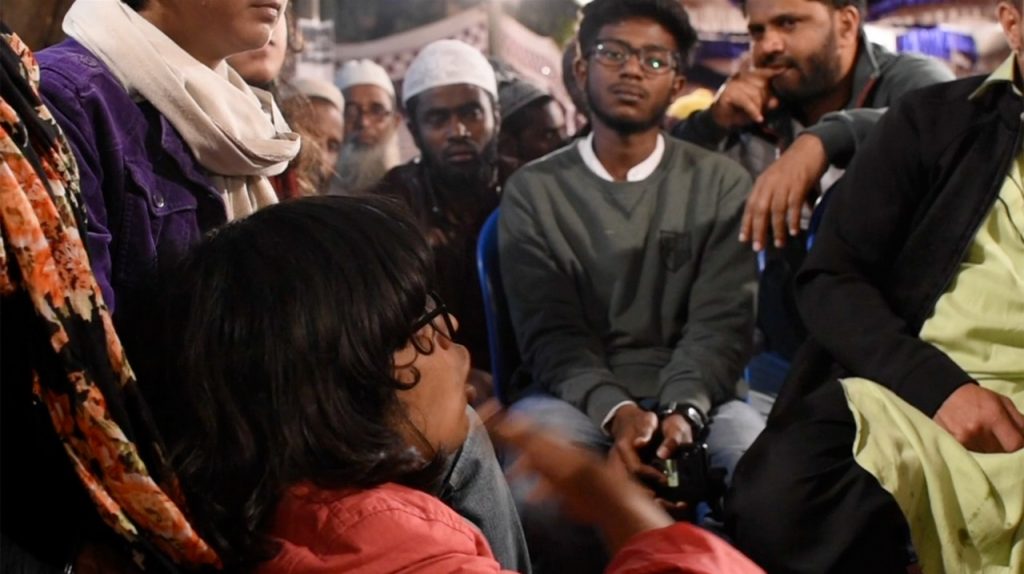 Set in the backdrop of the nationwide 2019–2020 student protests against the Citizenship Amendment Act in India – filmed in the city of Bangalore – Sab changa si is an intimate documentary on friendships, language, love, youth, resistance, and identity of class, caste, religion, and gender. In this film, the political is personal.