Die Queer Academy verfügt an Wissen und Erfahrung aus über 30 Jahren Festivaltätigkeit, setzt kreative und soziale Impulse und bringt Filmemacher*innen, Filmfestivalmacher*innen und Publikum zusammen. Der Queer Academy Summit lädt Menschen aus der Filmbranche zum Austausch über filmisches Arbeiten und Themen ein, die sie bewegen.
TIMETABLE
13.00 Uhr – 13.30 Uhr
Keynote: Darick Qin, Director of Operations, ShanghaiPRIDE
ShanghaiPRIDE zeigt seit 2009 queere Filme. Trotz Zensur und rechtlicher Probleme gelingt es den Beteiligten jedes Jahr, nicht nur ein Filmfestival, sondern ein Community-Event zu organisieren, das sich Geschichten von Liebe und Leid, Wachstum und Triumph von LGBTQI*-Menschen in China widmet.
13.30 Uhr – 15.30 Uhr
Panel: From Shorts to Series – Interdisciplinary Storytelling in Queer Narratives
In conversation with:

Athina Rachel Tsangari,
Director of Trigonometry, Berlinale Series

Lia Hietala & Hannah Reinikainen,
Directors of Always Amber, Berlinale Panorama

Ray Yeung,
Director of Suk Suk, Berlinale Panorama

Omer Sterenberg,
Director of HaMa'azin (Listening In), Berlinale Shorts

Gil Baroni,
Director of Alice Júnior, Berlinale Generation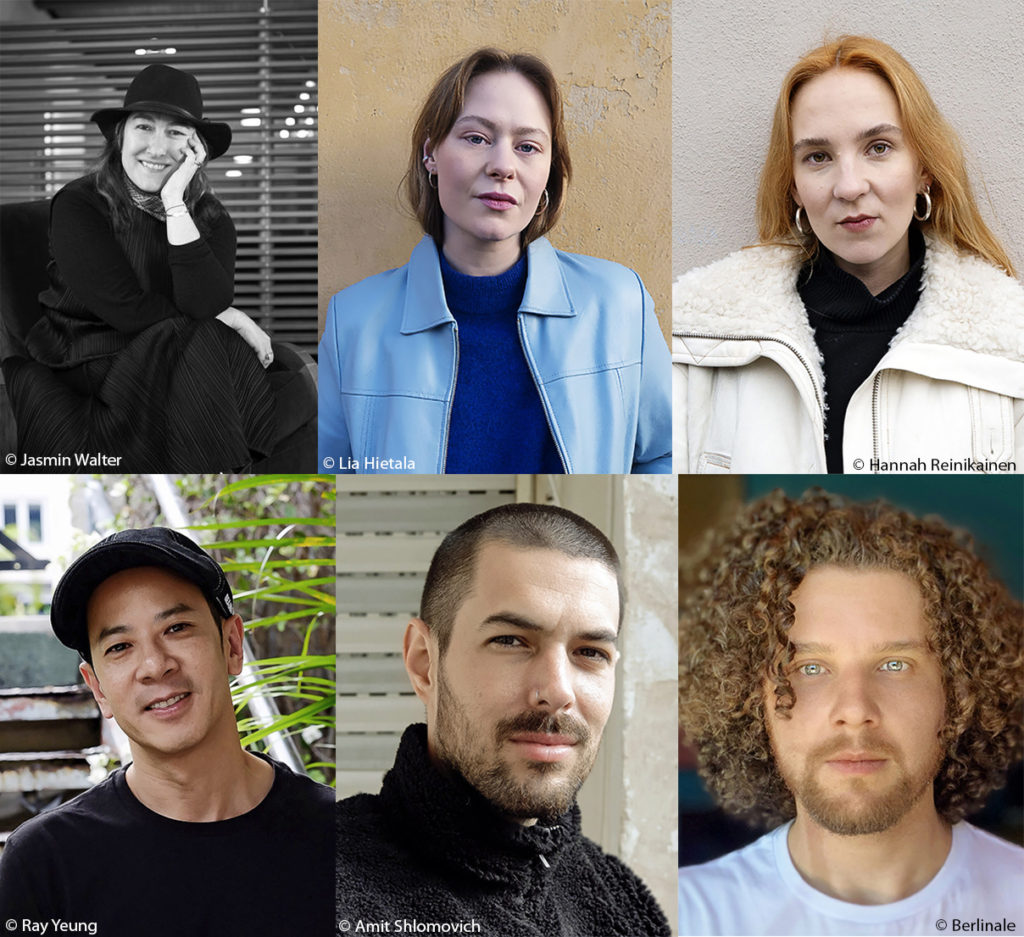 Die queeren Erzählweisen, die auf dem Festival präsentiert werden, veranschaulichen unterschiedliche Ansätze beim Filmemachen. In Serien kann die Komplexität einer Figur erkundet werden. Der Langspielfilm lädt dazu ein, mit verschiedenen Erzählformen zu experimentieren. In Dokumentarfilmen erleben wir Menschen, die ihre eigene Geschichte erzählen. Kurzfilme zeigen, wie Komplexes verdichtet werden kann. Zusammen mit den vielfältigen und diversen Regisseur*innen des diesjährigen Festivals werden Potentiale verschiedener filmischer Ansätze analysiert und diskutiert.
Moderation: Kristian Petersen
---
Freier Eintritt / Die Veranstaltung findet in englischer Sprache statt.