Gestern wurden in der Komischen Oper Berlin die diesjährigen TEDDY AWARDS verliehen! Hier findet ihr jetzt alle Gewinner, Trailer und Videos!
---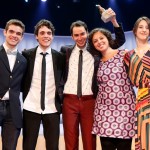 Der TEDDY AWARD für den besten Feature Film geht an:
HOJE EU QUERO VOLTAR SOZINHO (The Way He Looks)
by Daniel Ribeiro, Brazil
Giovana ist Leos beste Freundin. Aber ihre Nähe hat Grenzen. Leo ruht in sich, auch die Sticheleien seiner Mitschüler bringen seine innere Unabhängigkeit nicht zum Wanken. Müde vom Schutz seiner Eltern möchte der blinde 15-Jährige sein Leben allein bestimmen. Mit der Ankunft eines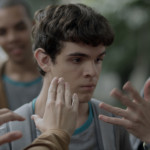 neuen Klassenkameraden, Gabriel, gewichtet Leo seinen Alltag neu. Doch so ungezwungen er sich seiner Empfindungen Gabriel gegenüber bewusst wird, so tief lässt er sich von der zurückhaltenden Zuwendung des Freundes verunsichern.
Mit träumerischer Leichtigkeit lässt der
Gewinner des Gläsernen Bären 2008 die Protagonisten seines ersten Langfilms in einem Gefühlskosmos aufwühlender Anziehungen und scheuer Berührungen einander umkreisen.
Statement der Jury: A joyous debut feature from a director who combines great writing, characterization, performance, camera, and music to deliver a film that soars above the well-explored coming of age genre, giving new meaning to the old adage 'love is blind'.
---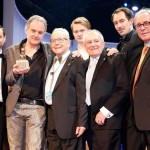 Der TEDDY AWARD für den besten Dokumentar-/Essayfilm geht an:
DER KREIS (The Circle)
by Stefan Haupt, Switzerland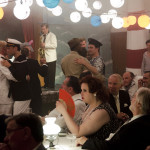 Das Anfang der Vierzigerjahre gegründete Netzwerk um die Zeitschrift DER KREIS überlebte als einzige Schwulenorganisation die Herrschaft des Naziregimes und blühte in der Nachkriegszeit zu einem international beachteten Underground-Club auf. Legendäre Maskenbälle in Zürich boten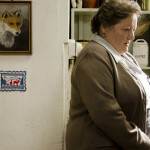 800 Besuchern aus ganz Europa einen sicheren Freiraum. Hier verliebt sich 1956 der schüchterne Lehrer Ernst Ostertag in den Travestie-Star Röbi Rapp. Ernst sucht nach einem Weg, über die Grenzen des "Kreises" hinaus für die Normalität seines Schwulseins zu kämpfen, ohne seine Anstellung als Lehrer zu verlieren.
Stefan Haupts neuer Film entfaltet das faszinierende Universum einer der ersten schwulen Emanzipations-Communitys.
Statement der Jury: A film that reflects on personal Queer histories in mid-twentieth century Switzerland, brings to light the necessity and urgency to resist and engage with homophobia as it proliferates around the planet.
---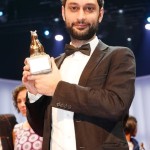 Der TEDDY AWARD für den besten Kurzfilm geht an:
MONDIAL 2010
by Roy Dib, Lebanon
MONDIAL 2010 verhandelt institutionelle Grenzen im heutigen Mittleren Osten. Video wird hier als Mittel eingesetzt, mit dem Grenzen überwunden werden können, die Menschen gegen ihren Willen aufgezwungen wurden. Es ist ein Reisefilm in einer Anordnung, die keine Reisen erlaubt, in dem zwei Liebende auftreten, an einem Ort, an dem Homosexualität als schwere Straftat geahndet wird. Der Film normalisiert das Unormale und schafft dadurch sein eigenes Möglichkeitsuniversum. Er wendet sich von der üblichen passiven Darstellung des Israel-Palästina-Konflikts ab, in der Opfer/Täter stets im Vordergrund der produzierten Bilderwelt stehen. Dieses Video lässt den Konflikt nicht das Bild bestimmen.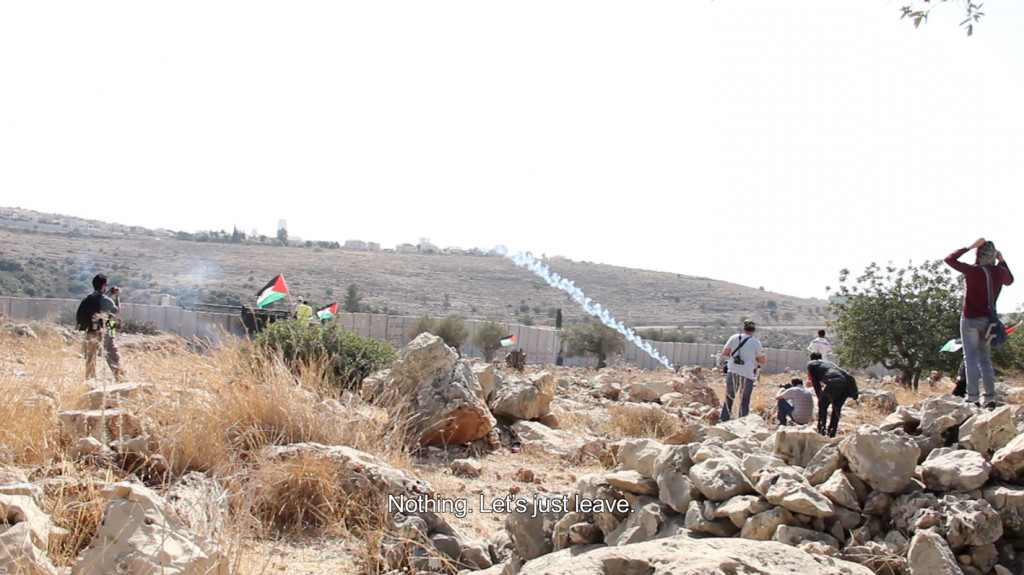 Statement der Jury: A film that takes us on a journey, both literal and personal through a hazardous landscape where invisibility is a necessary aspect of Queer survival.
---
Der Special Jury Award geht an:
PIERROT LUNAIRE
by Bruce LaBruce, Germany, Canada
1912 bat die Schauspielerin Albertine Zehmke den Komponisten Arnold Schönberg, einen Teil des Gedichtzyklus Pierrot Lunaire, verfasst von Albert Giraud, zu vertonen: Schönberg arrangierte 21 der ca. 50 Gedichte zu einer Komposition. Es wurde eines seiner innovativsten Musiktheaterstücke. 2013 holt LaBruce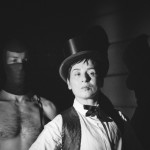 seinen Pierrot Lunaire auf die Straßen Berlins und verfilmt eine dunkle Geschichte der Sehnsucht, der Liebe und der Transgression. Der Soundtrack des Films ist Demil Petroviçs Neuinterpretation von Schönbergs Musical, gesungen von Susanne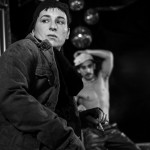 Sachse. Auf einer wahren Geschichte beruhend, ist LaBruces Pierrot Lunaire die angemessene queercore-Version eines der innovativsten Stücke atonaler Musik.
Statement der Jury: The Teddy Jury would like to recognize Bruce LaBruce's important new piece Pierrot Lunaire as a significant addition to his oeuvre, that continues to explore the notion of 'Queer' in every sense. Melding theatricality with edgy cinematic language, a remarkable performance by Susanne Sachsse, with sophisticated use of music, Bruce recombines these elements to renew the classic avant-garde.
---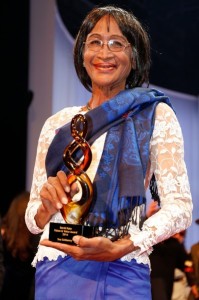 David Kato Vision and Voice Award für Sou Sotheavy
Cambodian transgender activist Sou Sotheavy has spent the last two decades working to establish a national network of organizations to support lesbian, gay, bisexual, and transgender (LGBT) people across the country.
---
Special TEDDY Award: Elfi Mikesch
Elfi Mikesch is an author,
photographer and filmmaker and, as one of the first camerawomen of her generation, a role model for a whole series of artists who followed. The oeuvre of this pioneer cannot be surpassed using conventional means. Elfi Mikesch is always looking for a challenge, exploring and transgressing boundaries. Her artistic method involves a dreamlike slowing of the gaze, fusing art and life in a fascinating symbiosis.
---
Special TEDDY Award für Rosa von Praunheim
Rosa Von Praunheim is particularly well known for his pioneering 1970/71 film Nicht der Homosexuelle ist pervers, sondern die Situation, in der er lebt [It is not the homosexual who is perverse, but the society in which he lives] that played a crucial role in launching the gay and lesbian political movement, especially in West Germany. In making this group production, he demonstrated at an early stage of his career film's considerable potential for bringing about social change. He wins audiences over with the wide range of direct emotions and social commitment portrayed in his films. The realism that characterises his works is radically open, honest and eccentric, provocative in a positive sense and excites and sharpens the senses.
---