On the 9th of January this year Suzy Capó decided to end her life. She was among the epicenters of Queer Cinema: a strong, passionate, flamboyant, generous, spirited, resourceful, creative ball of energy, circling many universes, connecting worlds, people, films, lives and everything else, that always just barely fit into her gigantic suitcase that she took wherever she went. Suzy was a co-founder and for many years the artistic director of MIX Brazil, the largest LGBT film festival in Latin America, she programmed and curated for PopPorn Festival, the Asian Film Festival in São Paulo, Rio Int'l Film Festival, the São Paulo Int'l Short Film Festival, and the Latin American Film Festival in São Paulo. In 2009, Suzy Capó founded Festival Filmes, the first LGBT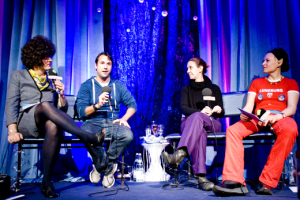 film distribution company in Brazil and most recently took in a key position in creating the Brazilian version of the Teddy: the Felix, which was presented for the first time at the Festival do Rio in 2014. She was a member of numerous film juries, including of course the TEDDY Jury in 2004. She was also a journalist, an actress, and a cultural producer in the truest sense of the word. She seemed to possess an endless capacity to create, to host, to facilitate: festivals, films, artists, filmmakers, transnational exchange.
She knew how to party, and she knew how to work, she stood her ground against many odds (including, let's face it, a male dominated cinema world), she was compassionate and determined, wild and committed, and, as filmmaker Liza Johnson said, she wore a Karl Lagerfeld gown in the best – i.e. the least appropriate – scenarios. As another friend put it: "That kind of baller style is hard to come by."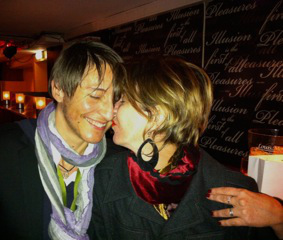 Suzy was one of a kind – irreplaceable. Her death leaves not just one gaping hole, but many, in so many places, in so many people's lives. And especially here, in Berlin, at the festival. She was such a central part of it, and she was loved and appreciated more than she probably knew. Her death leaves us struggling with her absence, her decision, and the deep sense of despair that extends from it, our own failures, longings, struggles, and our hopes and strivings for a different – queer – kind of sociability; how to be enduring collaborators, lovers, family, friends. Death does not provide the answer to that, but it invites us to reflect on it. And to find words.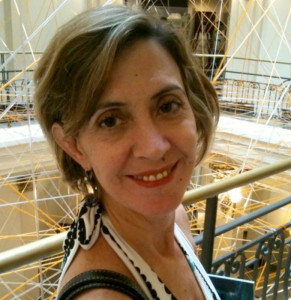 On this website we've collected many such attempts to find the right words – by filmmakers, artists, writers, programmers, scholars, who knew Suzy, who were lucky enough to have been her friends, to have worked with her. These include (some without words): Karim Aïnouz, Bruce LaBruce, Monika Treut, John Badalu, Stefanie Schulte Strathaus, Claus Matthes, Lauren Howes, Natasha Mendonca, Shari Frilot, Marc Siegel, Tobaron Waxman, Skadi Loist, Rosalind Galt, Karl Schoonover, Kam Wai Kui, Liza Johnson, Susanne Sachsse, LSF Hamburg, Océan LeRoy, Sarah Schulman / Jim Hubbard (former MIX NYC), Yair Hochner, Kristian Petersen, Jürgen Brüning – and the Panorama and the TEDDY team.
Nanna Heidenreich
---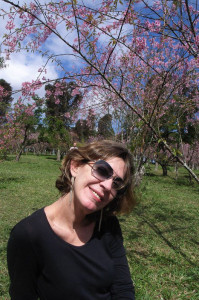 Chou Davy
Very shocked and deeply sad to learn that Suzy Capo passed away. I know she was mostly known in Brazil for her involvement in Festival Mix Brazil, PopPorn Festival and Rio de Janeiro Film Festival, but she also launched the first Sao Paulo Asian film festival in 2012 with Traffic Festival. That was an honour for me to open it with Golden Slumbers, and to be honest I've never felt so cared of by a festival director and her team than during those five days spent in Sao Paulo. I won't forget Suzy's smile, passion and true kindness.
---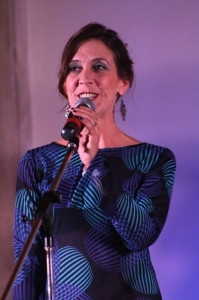 Skeive Filmer / Oslo Gay Lesbian FF
Extremely saddened over the loss of our dear friend Suzy Capo. She was an integral part of the international queer film festival community, and her visit to Oslo as a juror in 2011 was as inspiring as it was fun. A true gem whose spirit, joy and laughter is sorely missed, but will remain in our hearts forever.
---
Jenni Olson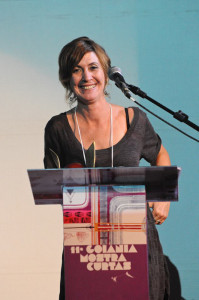 Such sad, sad news. I know I speak for hundreds of my fellow filmmakers and colleagues when I say that the international LGBT film community mourns the loss of Suzy Capo. She has been a vital force and advocate for LGBT films and filmmakers for so many years. It seems impossible to imagine the world without her. Deepest condolences to Suzy's family and colleagues and to everyone at Festival Mix Brazil and Festival do Rio | Rio International Film Festival
---
Bruce LaBruce
(filmmaker, artist, writer)
Suzy Capo was not only a unique, passionate, and vibrant woman, but also a great champion of queer cinema. She was a force of nature, someone who loyally supported those people whom she loved and whose work she loved, and someone who did not suffer fools gladly. She was honest and direct, and someone who you could trust, which is not always easy to find in the film business! Her strength, determination and intelligence were evident in her creative and administrative work as one of the forces behind Mix Brazil and the Pop Porn Festival, always promoting challenging work and nurturing filmmakers who struggle to have their voices heard. Her more recent position with the Rio International Film Festival strove to push queer work even more centrally into the mainstream, still programming transgressive work that would have previously been impossible to see in that context. She always fiercely supported my films, encouraged me, and pushed me forward. She programmed my last two films there, and I was able to represent my latest, Pierrot Lunaire, in person. I spend a wonderful few days with Suzy, who was her usual peripatetic self with lots of projects on the go, but still always taking the time to celebrate and have fun. She was always the life of the party, and we all know how she loved her karaoke. I always looked forward to seeing Suzy at some international film event, popping up beside me and falling right into our friendship as if no time had passed. She was a lovely person, full of love, and she will be sorely missed.
---
Wieland Speck
(Director of Panorama, Berlinale)
She was so proud and happy when we last saw each other at the inauguration of her Felix Award! That's how I will remember Suzy. We're not so many of THAT kind. We're not supposed to disappear! but we will… what a worker she was. Next generation: Keep it up! nothing what we've achieved is for sure, it has to be maintained – mark my words! Thank you Suzy… You brought the world a great deal closer together… Wieland
---
Monika Treut
(filmmaker)
It's hard to digest that Suzy is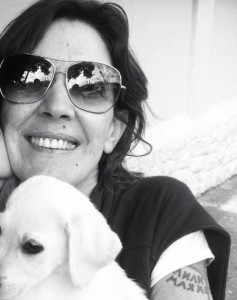 no longer with us. I've known her since the 90ies and met her frequently in Brazil and Berlin and last in June 2014 in Buenos Aires where we served on the jury of the new Asterisco queer filmfestival. I've always admired her energy and her dedication to queer cinema. And liked her much for her beautiful style and intelligence. I'm grateful that Suzy wrote a profound essay on my work for the retrospective of my films in Sao Paulo and for being there with me. It's a big loss not only for the queer communitiy – though Brazilian born and bred Suzy had a multicultural understanding of film and was a fantastic transmedial expert and supporter of indie world cinema. That she decided to leave this world leaves me with bewilderment and with a lot of respect. Her legacy is for us to make this world a better place so we can safely stay a bit longer.
---
Global queer Cinema
(a collaborative research project on Queer Cinema, Rosalind Galt, Karl Schoonover, Catherine Grant, Laura Ellen Joyce, Sussex/UK)
We're very sad to hear the news of Suzy Capo's passing. Suzy was a part of GQC and we spent some time with her in London at the Flare festival. We didn't know her well but she was so warm and vivacious, she charmed us immediately. One of the founders of MIX Brazil, Suzy was an influential and much-loved figure in the queer film world. She'll be missed enormously.
---
Kam Wai Kui
(former director Netherlands Transgender Film Festival Amsterdam)
Suzy: a generous soul, fierce, always supportive of young upcoming filmmakers. A familiar face at the Berlinale. We were once in a panel together with Jim Hubbard and Brian Robinson, joking and laughing about our wild experiences of our early years of organising queer and trans film festivals. I hope you took the fire with you to the other side.
---
Tobaron Waxman
(artist, vocalist, curator)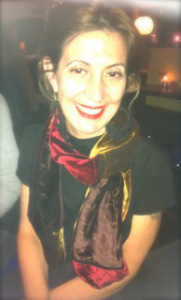 Suzy curated my sexually explicit video with FTMs, fifteen years ago at MIX Brazil, at a time before film festivals included 'T' in their acronyms. We had frank conversations about the resistance of most film festivals to give prime scheduling to lesbian programming, and within that, the landscape in which my homoerotic BDSM imagery with trans guys would never be shown in a 'boys shorts' programme, but instead in a women's programme. We had to risk what it would mean to show gay ftms in a women's programme, how even to *explain* in subtitles that the players in the scene were male identified people…..She had a vision for the complexities of this, and at that time I didn't. She had so much patience and compassion for my young, entitled righteousness about these things, even before we had words. She introduced me to film theorists, confident that my work had a place in the discourse. She believed in me when other people didn't. Very sad to hear that this elegant, fun, smart cultural producer chose to end her life. Sincere condolences to the friends and loved ones of Suzy. Obrigade Suzy Capo.
---
Natasha Mendonca
(filmmaker, artist, co-founder of Larzish, the nation's first international film and video film festival on sexuality and gender based in Bombay, India)
Suzy Capo was the first one in the Berlinale Teddy jury (2004) to make me feel like my small attempt at starting the first queer festival in India was a big accomplishment! She always showed up with her signature gregarious energy and a warm generous heart. I will always remember us dancing to this song:
---
John Badalu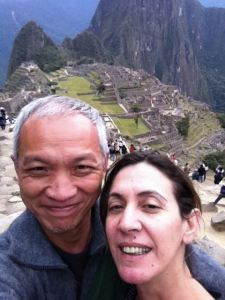 (film producer, publicist, founder of Q! Film Festival in Indonesia)
Dear Suzy, You are the one who introduce me to South America. I would have never landed in that continent if it's not because of you! You are probably the only reason that I don't mind the snow in Berlin. We had dreams that we haven't achieved but we did make it to Machu Picchu. I still didn't manage to show you Asia. But now, I think you are in better place to see the whole world from up there. There are so many things I want to say to you. But maybe this photo already says more than I need to say. Till we meet again! Berlin will never be the same without you. I love you! big kiss!
---
Yair Hochner
(artistic director of TLVFest, filmmaker, writer, producer)
Suzy Capo will continue to live in my memories, one of the most amazing woman, talented, beautiful, I knew – in 2008 thanks to her, my film "Antarctica" selected to open Mix Brazil, that was one of the most exciting experiences of my life. I had the privilege to host Suzy in Tel Aviv and travel with her to the north of the country. We met in Paris and spent together a magical night and Together spend fabulous time in Montevideo. Every time I wanted information about Brazilian queer film, she was the first person I contact and all the time she found way to help. She was a guiding light in the LGBT festivals world, shameless expert of queer cinema, Brazilian cinema and cinema in general.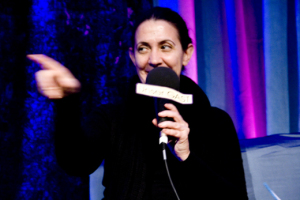 A woman who loved life and bit them passionately. I loved to dance with her, laugh with her and get drunk with her. January 10 I wrote her an email about our traditional dinner the day before the Berlinale begins. January 11 I wake up to found out that Suzy left to a better place. I will remember you forever and our moments we spent together will stay in my heart till forever.
---
Océan LeRoy
(transgender performer, artist)
I was deeply shocked and moved by Suzy's death, even if we did not see each other so often, every festival in a while here or there was always a opportunity to connect, discuss critically films, exchange about our (creative or business) projects, and talk about life and love in a quite intimate way. It was not only show biz lack but something where I had the impression we were meeting on a point of common hunger for life, for love, this giving us an incredible strength but also showing how vulnerable we were. I got to know her as she invited me as the protagonist of "Risk, Stretch or Die" at the MIX! Brazil Festival and perform there and till today always my very favorite one and one of my best festival memories ever, of course because of the program, the context, the films, the amazing people, but also simply because of her!
Nearly every following year, for a while, I have been organizing a very small, intimate party for all our friends form the diverse festivals all around the world and Suzy would be there shortly before leaving for her own reception or coming afterwards… she loved french food… and obviously french kisses too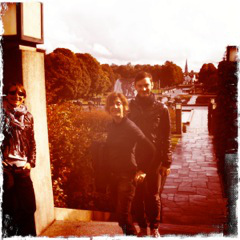 But the most intensive encounter we had were as we were both invited as Jury at the Skeive Filmers in Oslo – the first time we had to talk about films in a more qualified way, which was great after I was quite critical after Fucking Different Brazil. Obviously we had been heavily drinking (and I mean HEAVILY), and one much too early morning, there was a fire alarm at our hotel… so I go out of my room to join the others downstairs, but Suzy is not there. There is a strict interdiction to go up to the rooms but I decide to go from the back of the hotel, drunk as I am, to go up to her room. I have to bang at the door for (felt) ages, before she, totally wasted, opens the door. And to be very honest I would have to ask the others what really happened that morning, I can't remember the rest .
And this is how I like to remember her…
---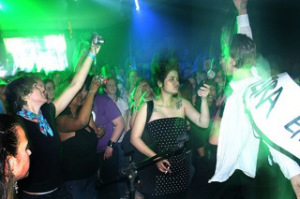 Sarah Schulman with MIX NYC
Suzy Capo, co-founder of MIX Brazil, died January 10, 2015, apparently a suicide. She was 53 (some reports say 52). Suzy had a degree in Journalism from the University of Brazilia, and a Masters in Film from New York University. She began as an actress in the 1980s, and in the 1990s became more active in LGBT rights. She co-founded MIX Brazil in 1993 with Andre Fischer, with consultation with MIX NYC. She founded Sao Paulo's Pop Porn festival in 2011, and was the artistic director for the Traffic Film Festival in 2012. Most recently Suzy programmed for the Rio Film Festival, where she also was instrumental is creating the Felix Award for best LGBT film, beginning in 2014. Suzy also helmed Festival Filmes, a distribution company. MIX NYC mourns the loss of Suzy and urges all our friends to remember her. MIX NYC co-founder Jim Hubbard has this remembrance: "I first worked with Suzy when she was curating a show for the 1993 MIX Festival in New York. She had proposed a program of dance films and things weren't going well – films were unavailable, some of the films were just not good, it was a mess. And she and I had to have that difficult conversation that if she couldn't find new and better work quickly we were going to have to cancel the program. That's when I saw her determination, her fortitude, her intelligence and her commitment kick in. She worked incredibly long hours, found the work and put together an exciting, varied program of films that presented dance in all sorts of startling ways. "It was that quiet inner strength that she used to showcase provocative, difficult, important work that made her such an invaluable part of the film world. "She was also more fun to hang out with than any other Queer programmer in the world. I miss her terribly."
---
Lauren Howes
(director, CFMDC)
"The film and art world lost one of the magic ones. Suzy was the visionary epicenter for Queers throughout Brazil and around the world. She united, galvanized and touched so many through her passion for her work, she truly saw the light. My experience at MIX Brazil in 2005 at Suzy's invitation was one of the best of my career, where I forged friendships with her and others that endure as precious today. She taught me that "zapato" is slang for lesbian – and also that geneorisity and joy is the place to work from! So sadly will she be missed, and yet by her influence, forever will I be inspired!"
---
Skadi Loist
(Queer Film, Media and Festival Scholar (Hamburg/Rostock), board member of the Hamburg International Queer Film Festival)
It is hard to find words, when you hear of the untimely death of such an energetic and generous person like Suzy Capo. I didn't know Suzy very well.  But we've seen each other annually at the Queer Programmers Meeting and the Teddy Awards at Berlinale for many years.
She was always warm and generous with her immense knowledge and connections in the global (queer) film community.  In 2009 she contributed a piece on the booming Brazilian queer cinema to Bildschön, the book published on occasion of the 20th anniversary of the Hamburg International Queer Film Festival.  She regularly recommended and curated Brazilian queer film for our festival and on several occasions she generously agreed to meet and help connect international film scholars and friends who would travel to Brazil.
It's such a loss for the community.  And it is hard to let her go.  To pay back her generosity there is nothing left to do than wishing her the peace she was looking with all our heart.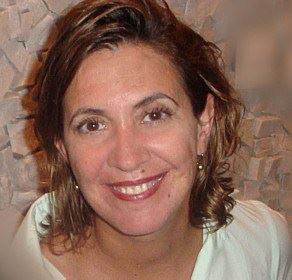 ---
---