FREITAG 05. März 2021 | 16 Uhr
A Debate on Visibility, (Un-)Safe Urban Spaces and the Everyday Archive with POLIGONAL Office for Urban Communication and guests
In what ways are queerness and queer practices represented in urban everyday life? Is visibility the key to a more inclusive urban future? In the discourse on what kind of city we want to live in queer narratives tend to be underrepresented – with crucial voices remaining unheard. To discuss the power of archiving this talk brings together protagonists from the project QUEERING COMMON SPACE – a digital living archive collecting visual and acoustic representations and documentations of queer memories, encounters and stories from common (un-)safe spaces in the cities of Tbilisi and Berlin.
GÄSTE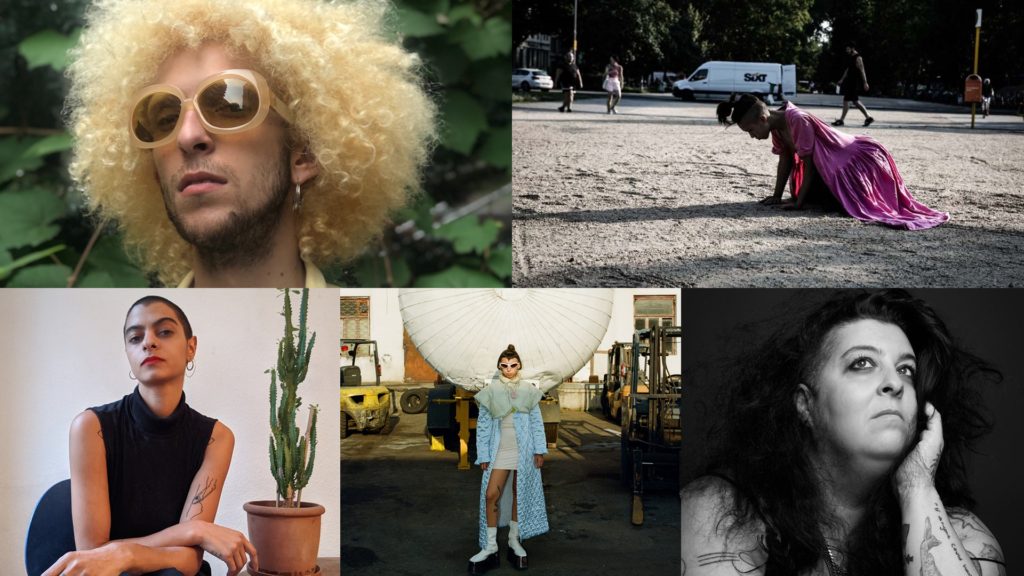 David Apakidze
Visual Artist, curator, Art historian, and researcher. Graduated Tbilisi State Academy of Arts, BA in Art History and Theory. Co-creator of Fungus Project- Caucasia based queer art platform. In their research, they explore themselves concerning contemporary culture.
Foto © Anna Kaishauri
Nancy Naser Al Deen
Nancy Naser Al Deen is a Lebanese urban researcher and architect based in Berlin. She took part in projects with different collectives in Cairo and Beirut including CLUSTER, Ashkal Alwan, and Public Works Studio. Her work mainly involves using design and research as a tool of activism by studying the politics of bodies in urban space. Teaming up with POLIGONAL Nancy was part of the Tbilisi Architecture Biannual 2020 with the project "Queering Common Space".
Foto © Nancy Naser Al Deen
Tzeshi Lei
Tzeshi Lei is a post-human queer artist, grounding their pratice deeply into the collaborative network with various life forms. They currently represent 身, an entity that exists beyond the categorial limits of the anthropocentric reality. 身 is a multiplicity embedded in the light and shadow of paradoxes and the politics of the others. 身 is biological, physical, libidinal, material and intelligible. 身 is also degradable, absorbable and viral like theories, discourses and ideologies. 身 is their own institutional community of generating, archiving and distributing intersectional knowledge on spirituality, gender, performativity, power, sex and love. 身 uses workshop, lecture performance, choreography, sound, installation and public intervention as medium to transfer its production of xeno-consciousness into a world that is in need of authentic thoughts and reflections on ecofeminism, postcolonialism and queer sexuality as a whole body experience.
Foto © Tzeshi Lei and Yozy Zhang
Nini Goderidze
Nini Goderidze is 22 years old Fashion designer and visual artist, Their work is mainly based on environmental and ecological studies.
They are interested in researching the human body, as an object and inspiration for developing organic art medium.
Liz Rosenfeld
Liz Rosenfeld (USA/DE) is a Berlin based artist who works in film/video, performance, and personal discursive writing practice. Liz explores the sustainability of emotional and political ecologies, cruising methodologies, and both past and future histories related to the ways in which memory is queered. Liz's work approaches flesh as a non-binary collaborative material, specifically focusing on the potentiality of physical abundance and excess, approaching questions regarding the responsibility and privilege of taking up space. Departing from the personal, Liz's work is rooted in questions that contend with how queer ontologies are rooted in both political and personal variant hypocritical desire(s). Liz is one of the members of Berlin based film collective nowMomentnow. Liz's films are represented by Video Data Bank and LUX Moving Image.
Foto © Christa Holka
MODERATION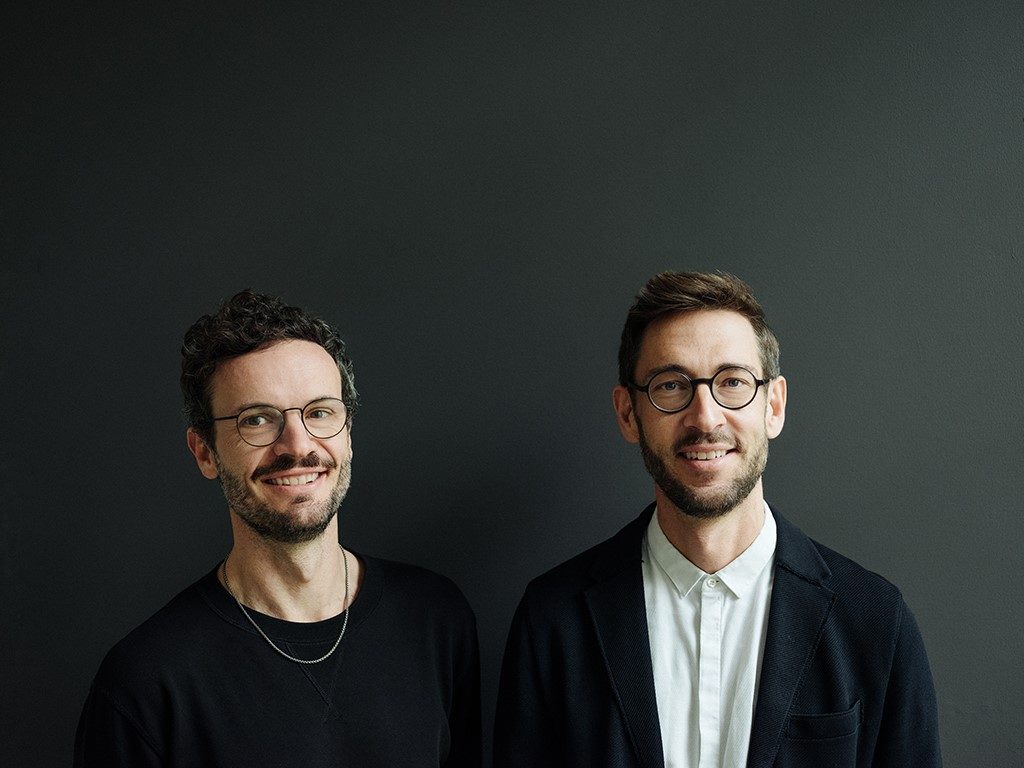 Christian Haid
Dr. Christian Haid is co-founder of POLIGONAL Office for Urban Communication Berlin. With POLIGONAL he provokes new ways to observe, reflect on and experience how we live together in cities and stimulates discussions on alternative urban futures. Trained in urban sociology (PhD – HU Berlin), urban studies (MSc – UCL London) and architecture (Mag – Academy of Fine Arts Vienna), Christian writes about, researches, and teaches in international urbanism at the Technical University Berlin. Public space, informal urbanism, and transformative city planning are his main interests. With POLIGONAL he was part of the Tbilisi Architecture Biannual 2020 with the project "Queering Common Space".
Lukas Staudinger
Lukas Staudinger is co-founder of POLIGONAL Office for Urban Communication Berlin. He studied architecture at the Academy of Fine Arts Vienna, the Berlin University of the Arts and he holds an MA in Sociology from Goldsmiths University of London.
In his work as an urbanist, curator and university lecturer he focuses on historic and contemporary urban planning, post-war housing, urban everyday life, and develops communication formats at the intersection of urban practice, art and architecture. With POLIGONAL he was part of the Tbilisi Architecture Biannual 2020 with the project "Queering Common Space".
Foto © Christian Haid and Lukas Staudinger