Queer Films Festival Trajectories after moving online
DIENSTAG 02. März 2021 | 16 Uhr
With global lockdowns forcing many queer film festivals to adapt a community event that is made to bring people together, to one without a physical community. How has the path changed for Queer Film Festivals? In order to reflect on how this affected our audiences, our filmmakers and our organizations, an evaluation is required. Did having a wider online presence bring in more viewers and how does the introduction of online screening platforms influence the future of Queer Festival Programming? With the large network of Queer Film Festivals being often the sole distribution for many films, does the element of an online screening modify this network and will this platform be an integral part of our future?
DIE GÄSTE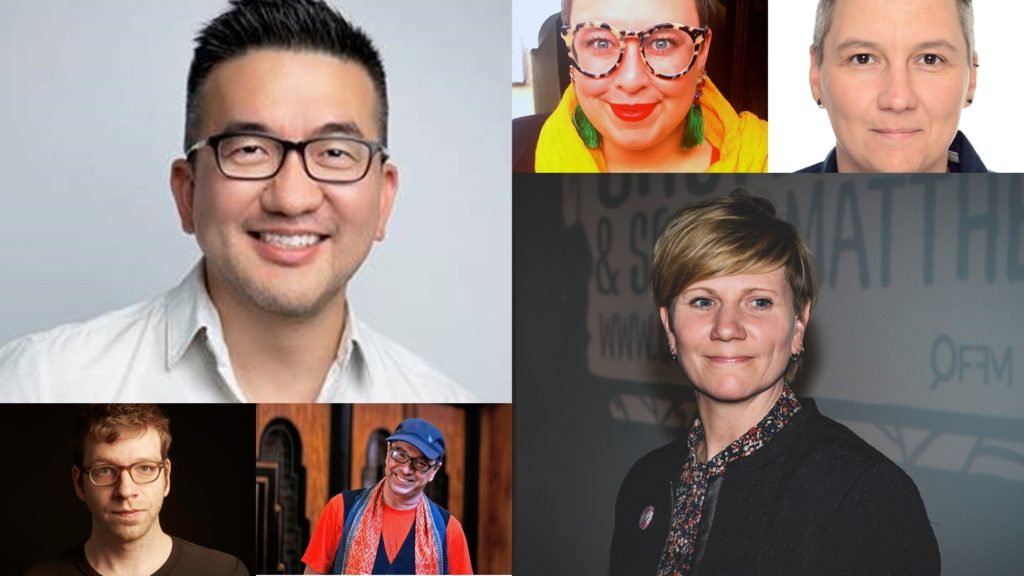 Jay Lin
Jay Lin is the founder of Portico Media, a media powerhouse in Taiwan distributing linear channels and programs from NBCU Comcast, A&E, Viacom CBS, and other global media brands. He is also the co-founder of the Taiwan International Queer Film Festival as well as the founder of GagaOOLala, a LGBTQ+ OTT streaming service that became the first Taiwanese OTT to go global in May 2020. Jay has been named by Newsweek one of fifteen of the Best of Creative Class by Newsweek in 2019. He is a consultant to ITRI in media data collection and is a frequent speaker at various media and entertainment-related conferences.

Muffin Hix
Muffin is Head of Programme for Fringe! Queer Film & Arts Fest in London, having been programming for the festival since its inaugural year in 2011. She is also currently working on digital event production at Tate Modern, is former programmer for The Lost Picture Show pop-up cinema, and has worked behind-the-scenes on film festivals for more than a decade including: BFI Flare: London LGBTIQ+ Film Festival, Sundance London, BFI London Film Festival, Open City Documentary Festival, and BFI Future Film Festival. She holds an MA Film Curating from Birkbeck, University of London.
Foto © Muffin Hix
Nick McCarthy
Nick McCarthy is the Director of Programming at NewFest, New York's leading LGBTQ Film & Media Organization. Nick has been with NewFest since 2016, where he curates and oversees NewFest's year-round programming in addition to the annual international New York LGBTQ Film Festival, which was founded in 1988 and features over 160 films from more than 30 countries. Prior to NewFest, Nick served as the Film Curator at The Tank in New York City, and worked in academic publishing and international media production. Nick serves on the Advisory Board at GALECA: The Society of LGBTQ Entertainment Critics, and has written about film & media for publications including Slant Magazine, Time Out New York, NBC News, and the Boston Phoenix–and has served on multiple domestic & international film festival juries, including GAZE in Dublin, Columbia University's CUFF in New York City, and Inside Out in Toronto.
Foto © courtesy of newfest

Skadi Loist
Prof. Dr. Skadi Loist is Juniorprofessor for Production Cultures in Audiovisual Media Industries at the Film University Babelsberg 'Konrad Wolf' in Potsdam, Germany, and PI of the research project "Film Circulation on the International Film Festival Network and the Impact on Global Film Culture" (BMBF 2017–2021) as well as Lead-PI of the international research project "GEP Analysis: Assessing, Understanding, and Modeling the Impact of Gender Equity Policies (GEP) in the Film Industry" (DFG/ESRC/SSHRC 2021–2024). Skadi co-founded the Film Festival Research Network (FFRN) in 2008, serves as Steering Committee member of NECS and Editorial Board member of NECSUS: European Journal of Media Studies. Skadi earned a PhD with a thesis on Queer Film Culture and has published widely on film festivals, queer cinema, and equity, diversity and inclusion in media industries. Skadi (co-)edited the 20th anniversary book Bildschön on the Lesbisch Schwule Filmtage Hamburg (with Dorothee von Diepenbroick, 2009), Film Festivals: History, Theory, Method, Practice (with Marijke de Valck and Brendan Kredell, 2016); "Teaching European Cinema: The European University Film Award (EUFA) Project" a dossier in Alphaville 14/2017; "Queer/ing Film Festivals" a special issue of Studies in European Cinema (15:1, 2018, with Leanne Dawson), and "Gendered Media Production" a special issue of Media Industries (6:1, 2019, with Deb Verhoeven).
Foto © privat
Sridhar Rangayan
Sridhar Rangayan wears many caps – of a filmmaker, writer, activist and festival director. He has consistently strived to give a voice to social issues in India through his films, writings and public speaking for over two decades. His award winning films The Pink Mirror, Yours Emotionally, 68 Pages, Project Bolo, Purple Skies, Breaking Free and Evening Shadows present hard-hitting social issues with warmth, compassion and humor; and are at the forefront of India's emergent queer cinema movement. He is the Founder Festival Director of KASHISH Mumbai International Queer Film Festival, South Asia's biggest LGBTQIA+ film festival and the most well known in India for the past 10 years. He has served on the jury of several leading film festivals such as Berlinale, Outfest, Iris Prize, Mardi Gras, Image+Nation and Movies That Matter.
Foto © Punit Reddy
Sylva Häutle
Sylva Häutle studied Visual Antrophology in Munich. Since then she has followed her passion – film – by founding a production company, working for the Münchner Kammerspiele and setting up the Queer Film Festival Munich. Which leads to her second passion – the engagement for queer issues.
Since 2015, she has directed and curated the festival and has built it into a firmly institutionalised part of the Munich festival landscape. As a queer political activist she stands up for the visibility of alternative ways of life. In her position at German Films she is in contact with international programmers and producers all year round and advises on German films and festival strategies as Head of Festival Relations & Producers Liaison.
Foto © QFFM

MODERATION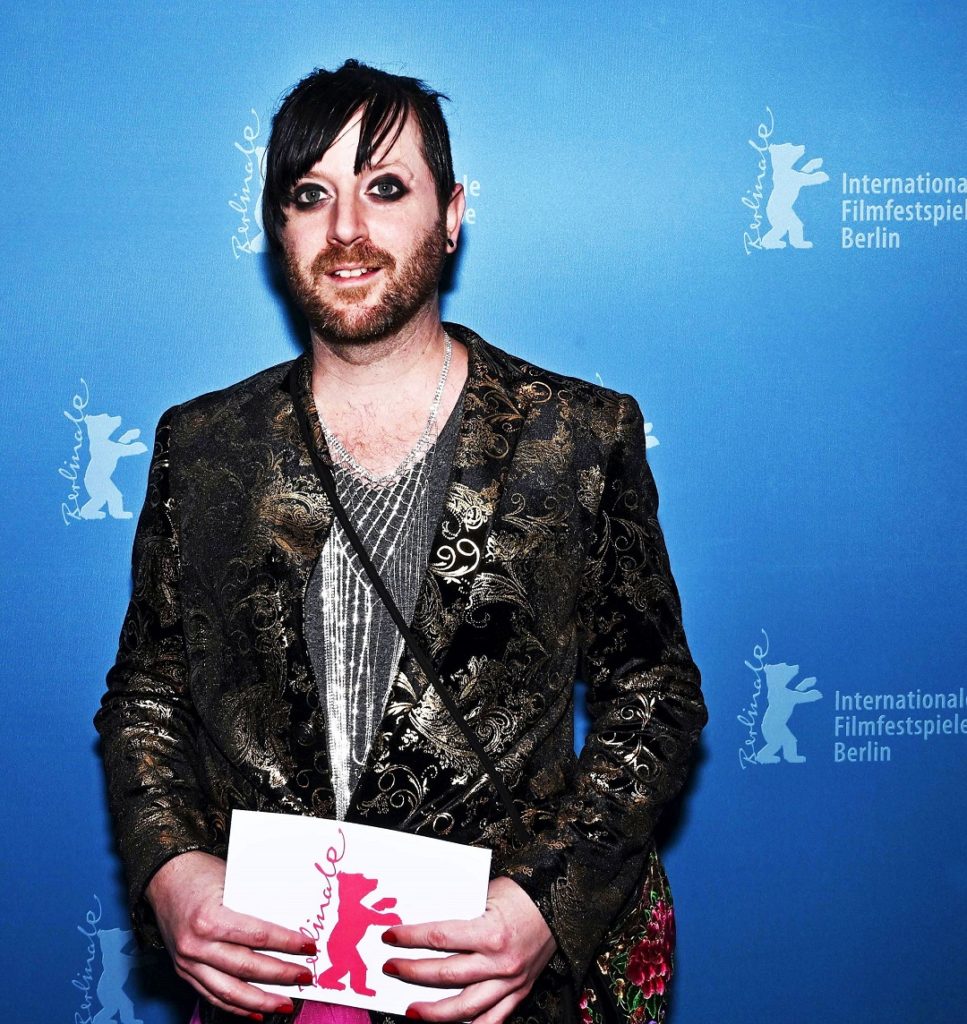 Bartholomew Sammut
Bartholomew Sammut was awarded 'most promising new filmmaker' at the Warner Roadshow New QLD Filmmakers Awards in 2000 and from then went on to work on a number of Television programs for SBS Television Australia, namely 'Eatcarpet' the late night program dedicated to screening smart, experimental and queer short films. They also went on to continue to produce a number of short films as well as working on a number of short film festivals. Their short films have screened widely over the international LGBTQ+ film festival circuit and in 2006 they founded the XPOSED International Queer Film Festival Berlin, which they still to this day direct and curate. In 2009 Bartholomew began working for the Panorama section of the Berlin International Film Festival and in the past years has become a part of the selection committee. As of 2019 they became the Program Manager for Panorama and a member of the Berlinale Series selection committee. Bartholomew also programs the Berliner Kurzfilmrolle that screens every year at the Open Air Cinema in Friedrichshain, Berlin and in 2015 established the Queer Short Film Fund, an initiative from the XPOSED International Queer Film Festival to help foster and support queer film production in Germany.
Foto © Stanley Reagh
Hier findet ihr den Link zur Liveübertragung. Falls ihr es nicht schafft oder eure Lieblingsmomente noch einmal sehen wollt, könnt ihr die Talks später auf Vimeo schauen.