MITTWOCH 03. März 2021 | 16 Uhr
Looking back at a number of films that celebrated their premiers at the 70th Berlinale and how their distribution path changed in the wake of covid, global lockdowns and online festivals. From short films to features and documentaries, we speak with Producer Paulina Lorenz, Director Ray Yeung plus industry professionals María Vera from Kino Rebelde, Björn Koll from Salzgeber and Martin Gondre from Best Friend Forever to see how their initial plans changed after the Berlinale. What were the challenges and how did these film teams come together to navigate a strategy when making any sort of plans seemed impossible.
DIE GÄSTE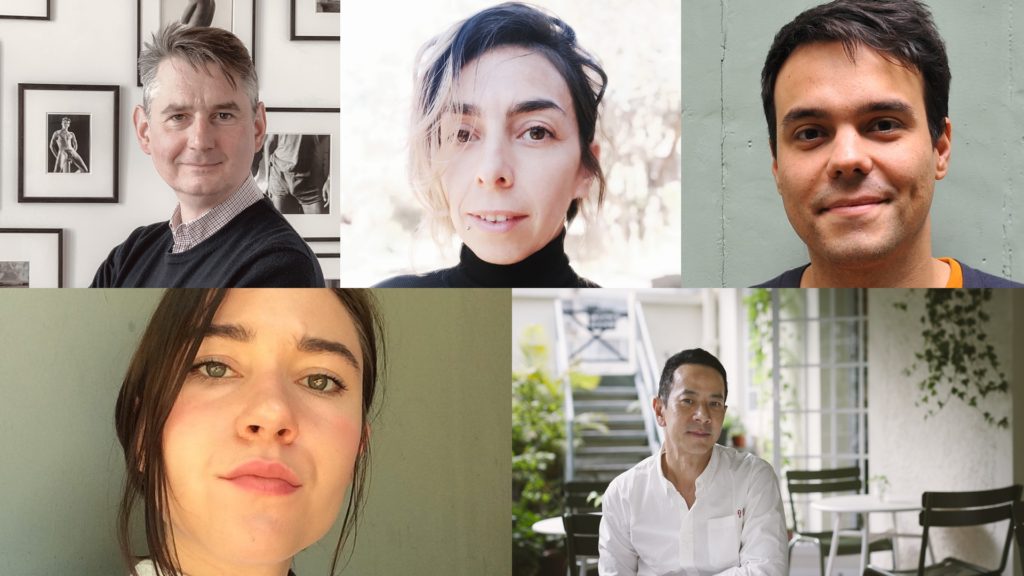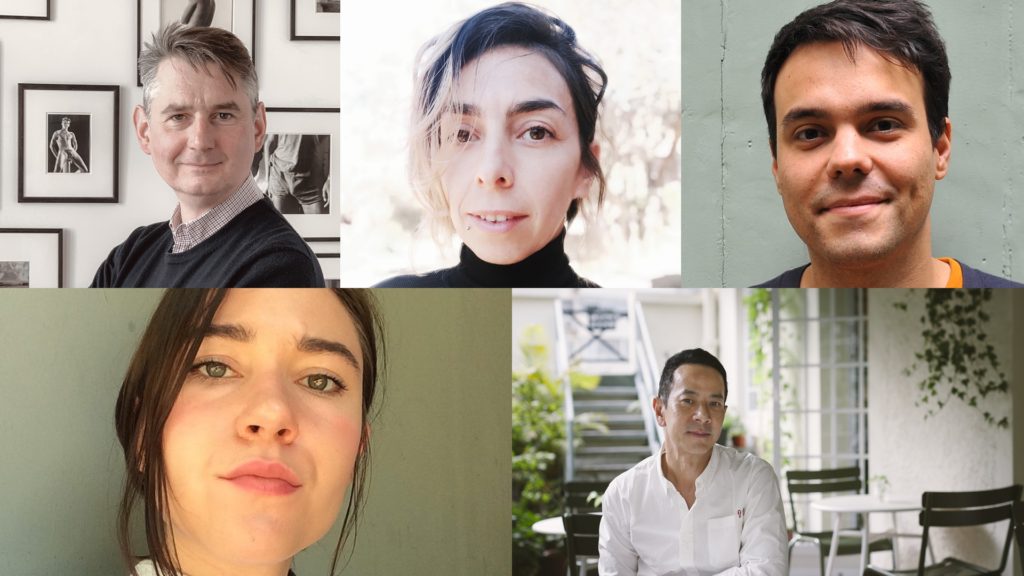 Björn Koll
Björn Koll, born in Kiel in 1968, grew up in Lüneburg. After graduatingwith his A levels and completing basic military service, he moved to West Berlin in 1988 to study theatre, business administration and psychology, which he would ultimately never complete. Instead, he focused on producing his own short films, conducting internships at Theater des Westens and Deutsche Oper opera house, as well as a short interlude as a concert event organizer. His main area of focus, however, was working with Manfred Salzgeber from 1990 on.
Since 1994, Björn has been both the owner as well as the driving force behind Salzgeber, where he put his heart, mind, soul and tons of love into distributing well over 500 movies. Salzgeber's range is as colourful and diverse as the world is and covers anything from queer cinema, documentaries or first time directors to world cinema.
In addition, Salzgeber owns a post-production company, for digital movies and a print publisher (Salzgeber Buchverlage). In his private life, Björn collects photographs, frequently hosts exhibitions and develops art and book projects.
Foto © Salzgeber
María Vera
María Vera is a Festival Distributor and International Sales Agent, founder of Kino Rebelde, a company focused on creative distribution of non-fiction, experimental and hybrid narratives.
Her films have been selected and awarded in festivals as Berlinale, IFFR Rotterdam, IDFA, Visions Du Réel, New York FF, Hot Docs, Jeonju IFF, Sheffield Doc/Fest, Sarajevo FF, Doclisboa and Viennale, among others.
During the last years, María has been representing multi awarded films such as "Silence is a Falling Body" (2017) and "Playback (2019) by Agustina Comedi, "4 Years in 10 Minutes" (2018) by Mladen Kovačević, "Mother-Child" (2019) by Andrea Testa, and "Judy Versus Capitalism" (2020) by Mike Hoolboom.
Since 2021, María is representing the complete filmography of the American experimental filmmaker and visual artist Lynne Sachs and supporting upcoming and established directors such as Qiong Wang, Alexandra Cuesta, Marko Grba Singh, Alejandro Fernández Mouján, Julia Naidin and Nicolás Torchinsky.
Foto © María Vera
Martin Gondre
Martin Gondre is a partner at Best Friend Forever, Indie Sales' sister company based in Brussels, Belgium. The company was launched in May 2019 and handled films such as Atlantis by Valentyn Vasyanovych (Venice Orizzonti Best Film 2019) or Los Conductos by Camilo Restrepo (Berlinale 2020 Best First Feature). He previously worked Indie Sales, mainly as Marketing & Festivals Manager, on films such as Oscar Nominees 'The Insult' by Ziad Doueiri or 'My Life as a Zucchini' by Claude Barras.
Foto © Best Friend Forever

Paulina Lorenz
Paulina Lorenz studied film, music, and visual culture at the University of Hildesheim and Brown University, and holds an M.A. in migration studies from the University of Copenhagen. In 2015 she co-founded the German film collective JÜNGLINGE, which explores queer-feminist and postmigrant perspectives in film, television, and popular culture. Alongside Faraz Shariat and Raquel Dukpa she writes and produces feature and episodic work, such as the 2020 Teddy Award winner "No Hard Feelings" (co-writer and producer). She's also an episode writer on DRUCK (2020-21), the German adaption of the Norwegian youth series SKAM. 
Foto © Paulina Lorenz
Ray Yeung
Ray Yeung's first feature film, CUT SLEEVE BOYS, premiered at the Rotterdam International Film Festival in 2005. Ray's second feature, FRONT COVER premiered at the Seattle International Film Festival 2015. It was the Closing Film for the Asian American International Film Festival in New York 2016. FRONT COVER won Best Screenplay at the FilmOut San Diego LGBT Film Festival and Jury Award for Best Domestic Feature at the Outflix Film Festival in Memphis.
SUK SUK is Ray's third feature. The film premiered at the Busan International Film Festival 2019, and was screened at the Panorama section of the Berlinale International Film Festival 2020. It was nominated for five Taiwan Golden Horse Awards and nine Hong Kong Film Awards. The HK Film Critics Society also awarded SUK SUK as Best Narrative Feature of 2019.
Ray is a Columbia University MFA graduate. He is the Chairman of the Hong Kong Lesbian and Gay Film Festival since 2000, currently the longest running lesbian and gay film festival in Asia.
Foto © Viola Gaskell for Zolima CityMag
MODERATION
Merle Groneweg
Merle Groneweg is the co-director of the XPOSED Queer Film Festival Berlin. The festival, celebrating its 15th edition in 2021, is rooted in experimental short films and dedicated to supporting queer filmmakers. She has also guest-curated queer film programs for institutions such as the Academy of Fine Arts in Munich, the Berlinische Galerie (Museum of Modern Art), the Schwule Museum (Queer Museum), and other queer festivals in Berlin. In 2018, she was part of the film jury at the Side by Side International LGBT Film Festival in St. Petersburg. Merle also writes for the queerfeminist magazins "Missy Magazin" and "die.anschlaege", and is one of the founding members of a queerfeminist film network in Germany.
Foto © Merle Groneweg
Hier findet ihr den Link zur Liveübertragung. Falls ihr es nicht schafft oder eure Lieblingsmomente noch einmal schauen wollt, könnt ihr die Talks später auf Vimeo anschauen.